Low Cost Travel

Enjoy a worry-free holiday from our wide-range of travel itineraries--be it from Asia-Pacific, Europe, America, or Africa. How does a Mediterranean cruise in summer or a Scandinavian trip in winter sound like? Experience culture first-hand and juander with us..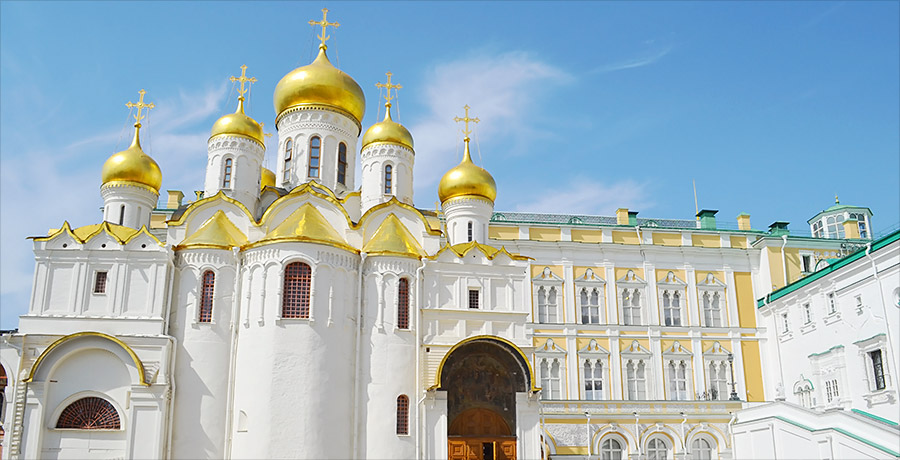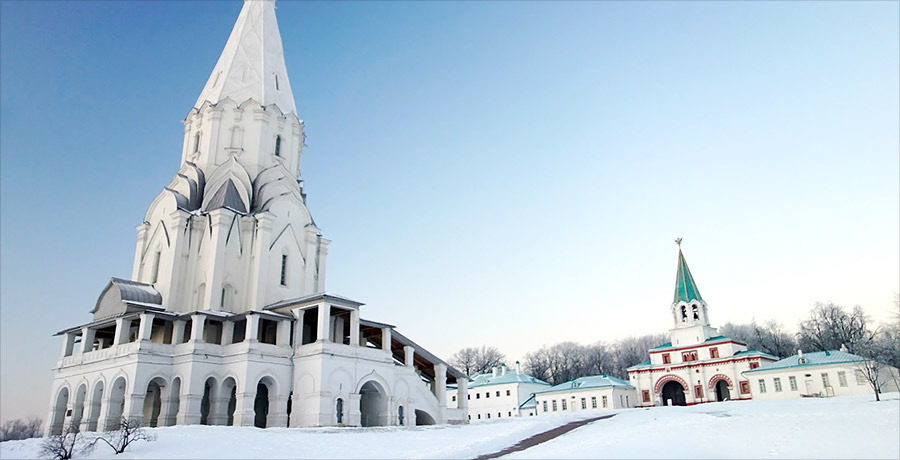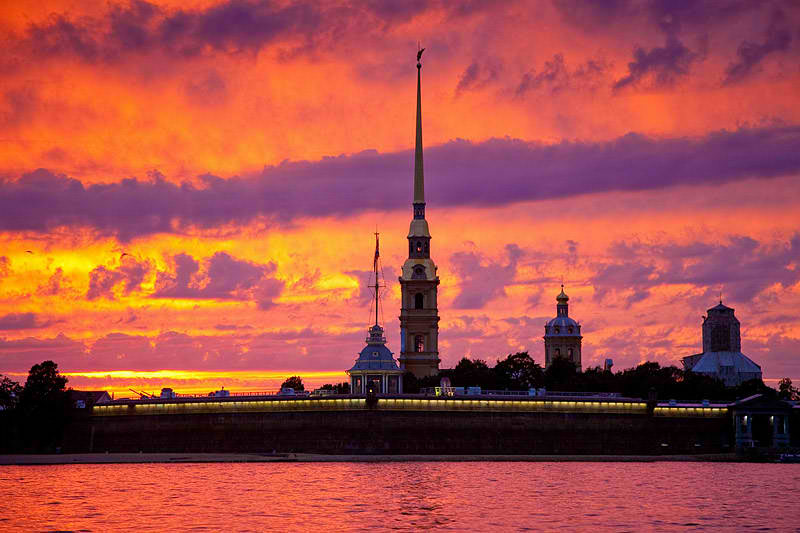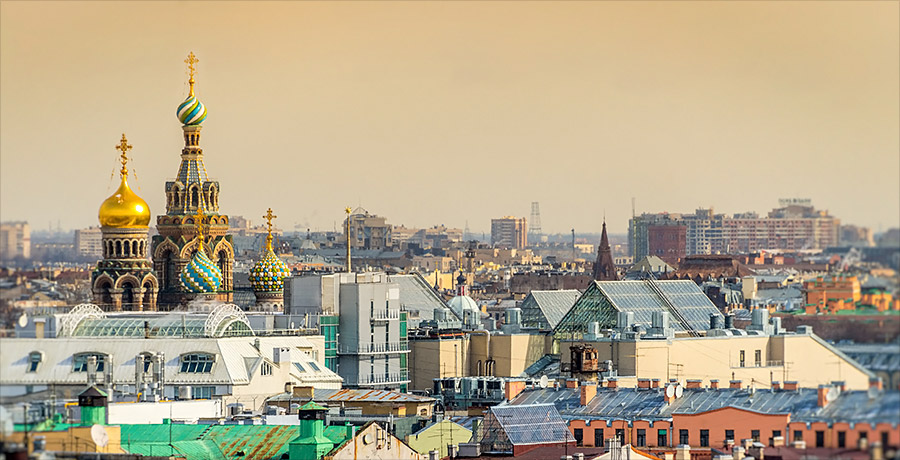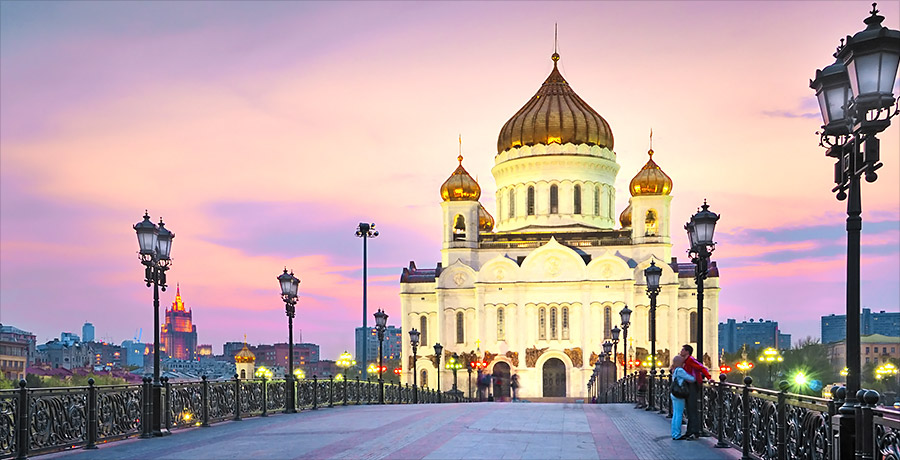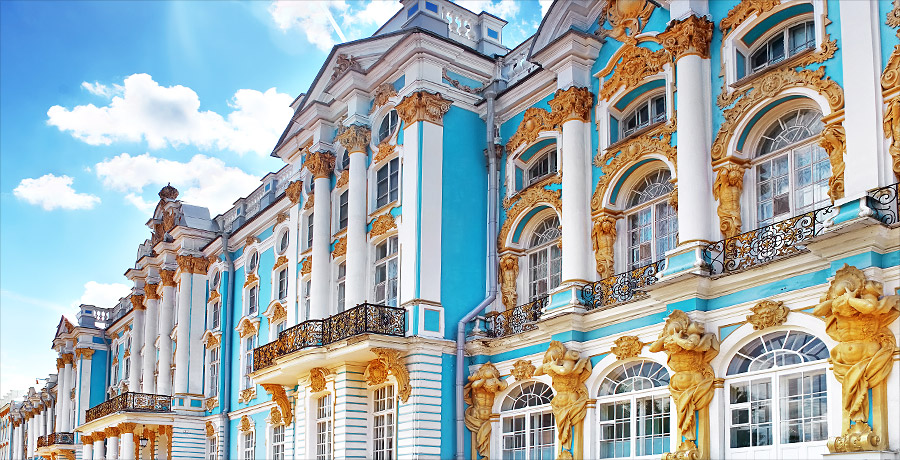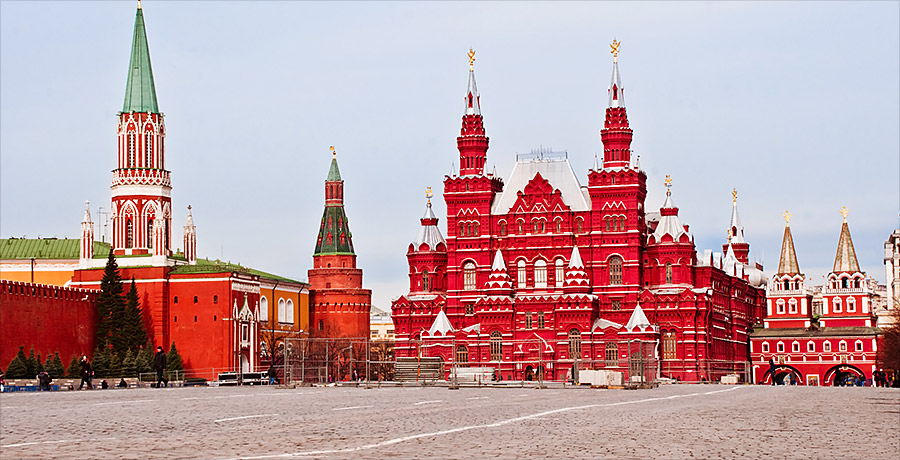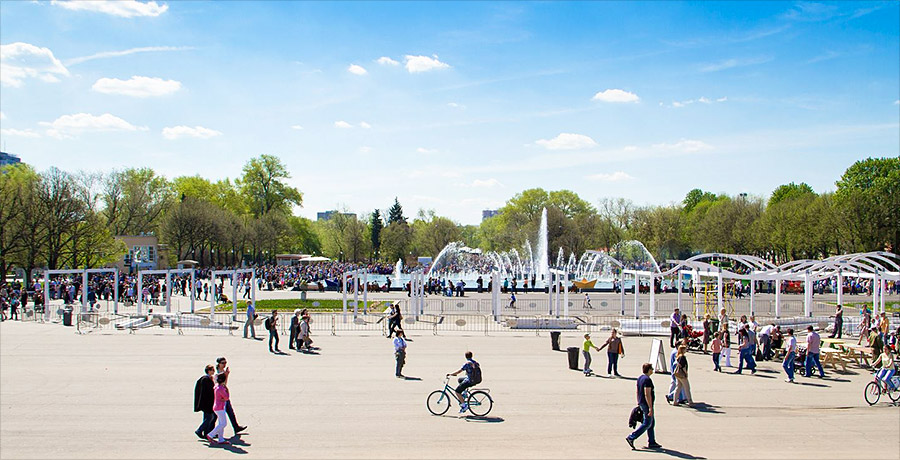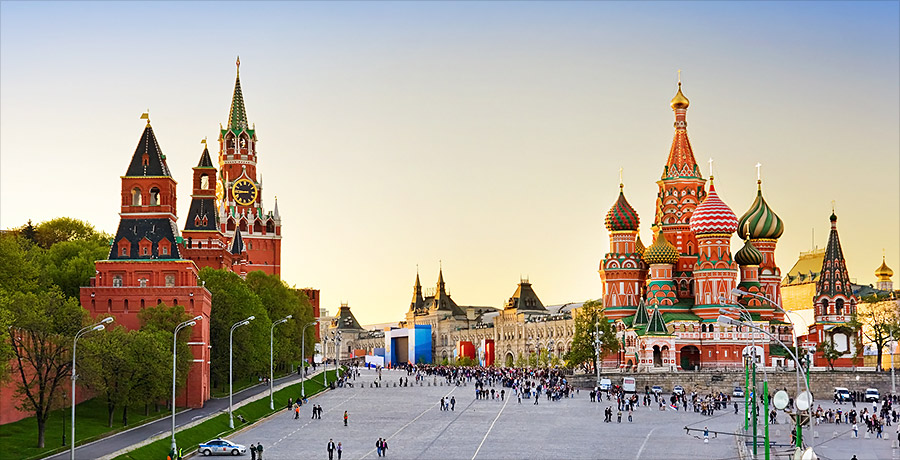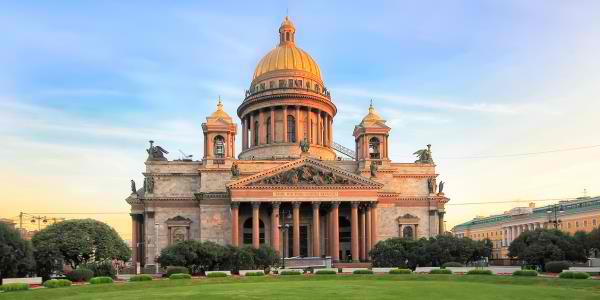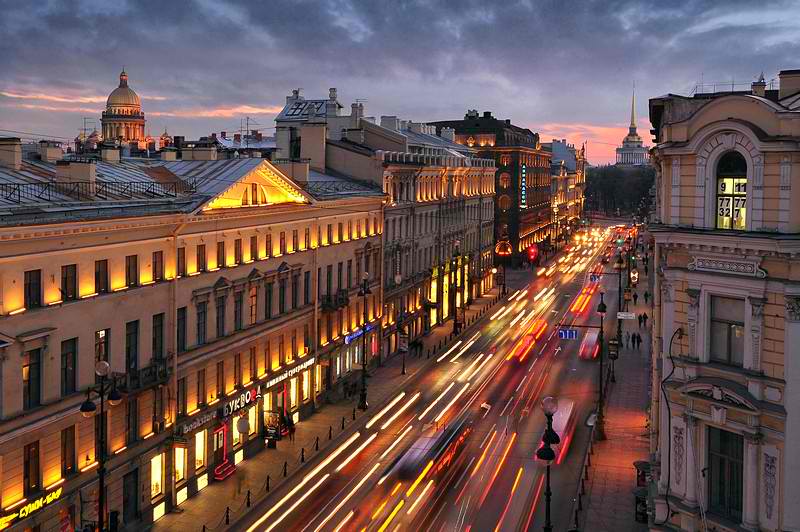 RUSSIA'S FINEST
8 days
Airfare - Hotel - Tours - Transfers
$2988
About your trip
On this tour package, you'll get the chance to explore Russia's two main cities - St. Petersburg and Moscow - as well as life in the charming provinces. Despite three name changes, three revolutions and a 900-day siege, today's St Petersburg, known simply as Piter by locals, is a beautiful and thriving city. Admire the impressive art collection at the famous Hermitage Museum, stroll along Nevksy Prospekt and discover beautiful churches and cathedrals in St Petersburg.
Tour Highlights
MOSCOW
• Kremlin Cathedrals • Red Square • Christ Cathedral the Savior • Gorky Park • Novodevichiy Convent • Sparrow Hills • Moscow State University • White House • Kolomenskoe • GUM • Arbat Tour
ST. PETERSBURG
• Catherine Palace and Park • Pavlovsk Palace and Park St Isaac Cathedral • Peter and Paul Fortress • Hermitage Tour • Usupov Palace • Rasputin Room • Nevskiy Avenue • Folklore Show at Nikolaevskiy Palace • Grand Palace Low Park
Inclusions
Roundtrip Airfare via KL / EK
Roundtrip Transfer Service based on Private Coach
3N Accommodation at 4*Hotel in Moscow
4N Accommodation at 4* Hotel in St. Petersburg
Meals specified in the itinerary (Full Board Meals)
Tours, transfer and admission fees based on itinerary
City Tour: Moscow, St. Petersburg
Show: Folklore Show
Train from Moscow – St Petersburg
Hotel Porterage Service
Free Travel Insurance (1-69 y/o Only)
Itinerary
Day 1 ARRIVAL IN MOSCOW(–/–/D)
Upon arrival at Domodedovo International Airport,meet with your English speaking assistant and then transfer to your hotel. Dinner and overnight at the hotel.
Day 2 MOSCOW(B/L/D)
Have your breakfast at the hotel then proceed to your Kremlin tour with visiting of Kremlin Cathedrals, Red Square. Lunch at local restaurant. After having your lunch, proceed to Moscow city tour with stops at: Christ Cathedral the Savior, Gorky Park, Novodevichiy Convent, Sparrow Hills, Moscow State University and White House. Have your dinner at local restaurant. Transfer back to the hotel.
Day 3 MOSCOW(B/L/D)
After breakfast at hotel, proceed to Kolomenskoe tour. The old imperial estate at Kolomenskoe is one of the most picturesque and enjoyable of Moscow's out of town attractions and is an absolute must see for those with an extra day to spare in the Russian capital. The estate is nestled on the steep west bank of the Moscow River, 10km southeast of the Kremlin and surrounded by 390 hectares of ancient forest land, which is now a conservation zone and one of UNESCO's World Heritage Sites. Kolomenskoe features vintage wooden structures built by many of the country's Tsars, one of the most beautiful churches and examples of Russian tent-roofed architecture in the country, and is a beautiful site for a spot of summer sunbathing or a snowy walk in the winter. After the tour, have your lunch at the local restaurant. After lunch, have your walking Arbat tour with visiting Moscow metro and shopping souvenirs. After your whole day tour transfer to a local restaurant for dinner. Transfer back to hotel.
Day 4 MOSCOW – ST PETERSBURG(B/L/D)
Have your breakfast at the hotel, then proceed to GUM tour for shopping. Lunch at the local restaurant then transfer to railway station going to St. Petersburg. Upon arrival in St Petersburg, meet with your English speaking assistant then transfer to the hotel for check in and dinner.
Day 5 ST PETERSBURG(B/L/D)
After breakfast at the hotel, proceed to St. Petersburg city tour with visiting St. Isaac Cathedral and Peter and Paul Fortress. Lunch at the local restaurant then proceed to Hermitage tour. After the tour, have your dinner at local restaurant then go back to hotel.
Day 6 ST PETERSBURG(B/L/D)
Breakfast at the hotel then proceed to Pushkin tour with visiting to Catherine Palace and Park. After lunch at the local restaurant, proceed to Pavlovsk tour and visit Pavlovsk palace and park. After the tour, transfer to local restaurant for dinner then go back to hotel.
Day 7 ST PETERSBURG(B/L/D)
Have your breakfast at the hotel and proceed to Usupov Palace tour with visiting Rasputin Room. Lunch at the local restaurant then proceed to a walking tour on Nevskiy Avenue, where you can spend your time shopping. Watch a Folklore Show at Nikolevskiy Palace with buffet. After your tour, transfer local restaurant for dinner then proceed to hotel.
Day 8 DEPARTURE IN ST PETERSBURG(B/L/–)
After breakfast at hotel, check out and have your Peterhof tour with visiting Grand palace and Low Park. Lunch at the local restaurant then transfer to the airport for your flight back home.
Transportation
This package includes roundtrip international airfare via Royal Dutch Airlines or Emirates, roundtrip airport to hotel transfers, all tours and transfers mentioned in the itinerary.
FLIGHT DETAILS
KLM ROYAL DUTCH AIRLINES (subject to change)
KL 808 MNL-AMS 1950-0645 (15.30H)
KL 903 AMS-DME 1145-1600 (3.15H)
KL 1396 LED-AMS 1730-1925 (2.55H)
KL 807 AMS-MNL 2040-1830 (14.30H)

EMIRATES (subject to change)
EK 335 MNLDXB 2355 0440 (8.45H)
EK 133 DXBDME 0940 1350 (5.10H)
EK 176 LEDDXB 1700 0005 (6.05H)
EK 332 DXBMNL 0330 1600 (8.30H)
Additional Information
EXCLUSIONS
Airline and Airport Tax – $80.00 /pax (Subject to change)
Philippine Travel Tax – P1,620.00 /pax
Tipping for License Guide – 200.00 RUB /pax/day
Visa Fee – P8,270.00 /pax (Subject to change)
Visa Processing Fee – P1,500.00 /pax
Beverages/Liquid refreshment during meal
Others not mentioned in the inclusions
WHEN TO GO
Certainly summer is a drawcard for many travellers. Devoid of snow-covered landscapes, Russia positively blooms in spring and summer. The snow melts to reveal beautifully coloured flowers and manicured lawns at many of Russia's most famous palaces, parks and gardens and previously spindly birch trees heave with green foliage. Russia is pleasantly warm in summer. In July and August temperatures have been known to rival the Mediterranean. During mid-summer in the northern city of St Petersburg there is no real darkness and this wonderful phenomenon is known as 'the white nights'.
Autumn (September – October) is brief but also a good time to travel to Russia, when there are less crowds and the country is swathed in golden autumnal hues. From November through to February winter sets in and the country is usually blanketed in crisp white snow. Despite the freezing temperatures, this is a magical time to visit – think fluffy hats, warm coats, breathtaking snowy landscapes and an almost guaranteed white Christmas.
Siberia is renowned for its bitterly cold winters but the lure of picture-perfect snowscapes, frost-laden monuments, snug fur hats, steamy banya houses and winter sports attracts visitors to the region even in the coldest months of December, January and February. When temperatures start to warm up, beautifully coloured flowers are revealed and During March the snow is still crisp on the ground and the dry days are usually sunny and windless. Spring is a quick affair when the snow thaws and the summer months bring warmer temperatures and showers. By October the temperatures are brisk and the landscape takes on the gorgeous russet hues of autumn.
VISA REQUIREMENTS
A basic set of documents required for visa application consists of:
Duly completed visa application form (one per person) available at the Consular Division or downloadable from our website. A special form is required for the citizens of the USA, UK, Canada, Australia, Georgia.
A valid passport, which should have at least one page clear from both sides intended for visas. Your passport must be valid not less than six month since the date of your departure from Russia as it's indicated in your invitation (travel conformation) and later in your visa.
One passport-size photo of the applicant attached duly to the application form (just glue it or staple to the specified space at the upper right-hand corner of the application form).
VISA TYPE
TOURIST VISA
Tourist visa is issued basically for tourist purposes and on the basis of the documents provided by authorized Russian travel agencies.
Please, note that the type of visa should be strictly adhered to. Travel visas cannot be changed for another type. If your travel plans changed after the visa issuance you have to leave the country and re-apply for a different visa.
Validity of a tourist visa can not be longer than one month (30 days). Tourist visa may be for single or (rare) double entry only.
In addition to the basic set of documents the following paperwork should be submitted to the Consulate to obtain a tourist visa:
A standard travel confirmation from a hosting authorized Russian travel agency, registered with the Russian Ministry of Foreign Affairs and a copy of a travel voucher from the same travel agency in Russia (per application). The confirmation must contain the agency's reference number, registration number and the purpose of the trip (fax and e-mail copies are acceptable). These supporting documents can be provided officially by local travel agencies which have business contacts with Russian tour operators.
Policies
Privacy Policy
Use of Information
We only collect information that consists of name, contact number, email address, residential address, and passport details. Rest assured that all these details are privately kept by World Juanderer for one-time purpose only, if and only if you avail services once, and not transferrable to any other client or business.
Other Information
We reserve the right to use or disclose any information as needed to satisfy any law, regulation or legal request, to protect the integrity of the site, to fulfill your requests, or to cooperate in any legal investigation.
Questions
If you would like us to update your information or cancel your subscription, or have questions about our privacy policy, please contact us at +63 917 772 6273 or email us at [email protected]. You may also visit our office at 20F Wynsum Corporate Plaza, F. Ortigas Jr. Road, Ortigas Center, Pasig City.
TERMS AND CONDITIONS
YOUR HOLIDAY RESERVATION
On receipt of your deposit, subject to availability and at our discretion, World Juanderer will reserve your place on your selected holiday. A contract is only made between you and us upon your booking being confirmed and accepted by us.
PRICE 
Prices are subject to change without prior notice. Each package tour and its add-ons are subject to change based on the tour operators and number or participants in the tour.
IF WE CANCEL OR CHANGE YOUR HOLIDAY
3.1 World Juanderer reserves the right to change or cancel your booking in accordance with operating requirements or circumstances beyond its control.
3.2 If an alternative is not available or acceptable, you will be entitled to either a full refund of monies paid by you to us or transfer to another World Juanderer holiday without payment of any transfer fee.
3.4 If the change or cancellation is due to force majeure (i.e. circumstances like political unrest, war or threat of war, riots, bad weather conditions etc.), we will give a full refund of any monies paid to us less reasonable expenses incurred by us in respect of your booking.
3.5 World Juanderer is not responsible for the costs of any other travel arrangements affected due to our cancellations or rescheduling of any trip departure.
HOLIDAY DETAILS AND CONDITIONS
4.1 With our personal experience in traveling and joining these tour packages, World Juanderer will do our best, at our discretion, to select accommodation, sightseeing trips, and transportation to give you good value for money.
4.2 World Juanderer constantly strives to improve trip itineraries and features. If such improvements can be made, or unforeseen circumstances beyond our control make changes necessary, we reserve the right to vary itineraries and to substitute hotels. World Juanderer is not responsible for any other travel arrangements affected due to our cancellations.
LIABILITY
5.1 We will be entitled to keep for each account any interest earned on such monies.
5.3 All monies paid by you to us, whether in respect of the deposit or full payment, may be disbursed by us as and when we see fit, in respect of the services to be provided and/or fees payable under your selected holiday. The payment of a deposit or any other monies in respect of your holiday shall be deemed to be an authorization to disburse thereof as aforesaid.
BOOKING YOUR TRAVEL
1.1 In order to reserve your holiday, you must inquire and get in touch with the Travel Specialist to check the preferred travel package. World Juanderer accepts the deposit as a first installment of the holiday price only once World Juanderer has confirmed the booking in writing.
1.2 Deposit and final payment will be converted to the local currency (if payment is non-Philippines Peso) at point of booking. Conversion is based on the prevailing exchange rate at time of full/balance payment and what is released by the Bangko Sentral ng Pilipinas.
1.3 World Juanderer cannot guarantee special add-on requests nor will it assume any responsibility or liability if clients' special requirements are not fulfilled.
PAYMENT
2.1 If payment isn't made by the due date, World Juanderer may assume that you have cancelled and World Juanderer will levy cancellation charges in accordance with clause 3 below.
2.2 Tickets and other documents will not be forwarded until we have received full payment.
2.3 In the case of Late Bookings made within 45 days of your departure from your home country, the full cost of the holiday will be payable immediately on booking and we reserve the right to provide all travel documents at the holiday departure point.