Low Cost Travel

Enjoy a worry-free holiday from our wide-range of travel itineraries--be it from Asia-Pacific, Europe, America, or Africa. How does a Mediterranean cruise in summer or a Scandinavian trip in winter sound like? Experience culture first-hand and juander with us..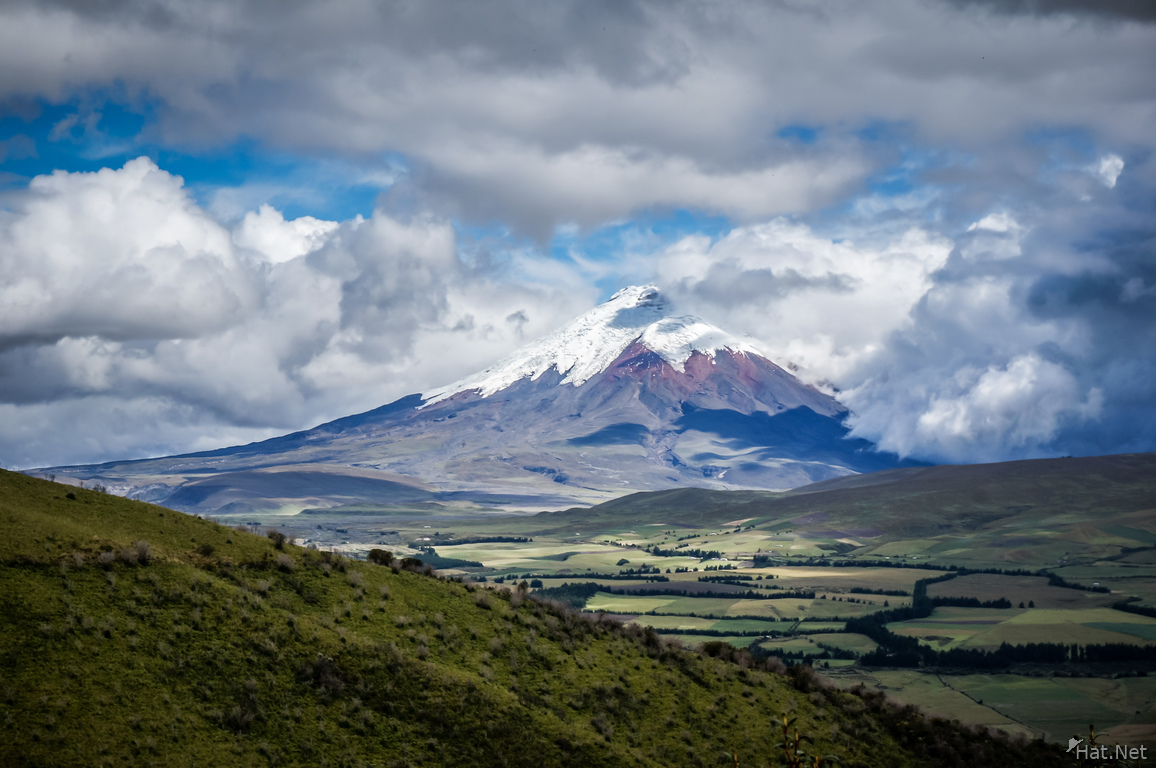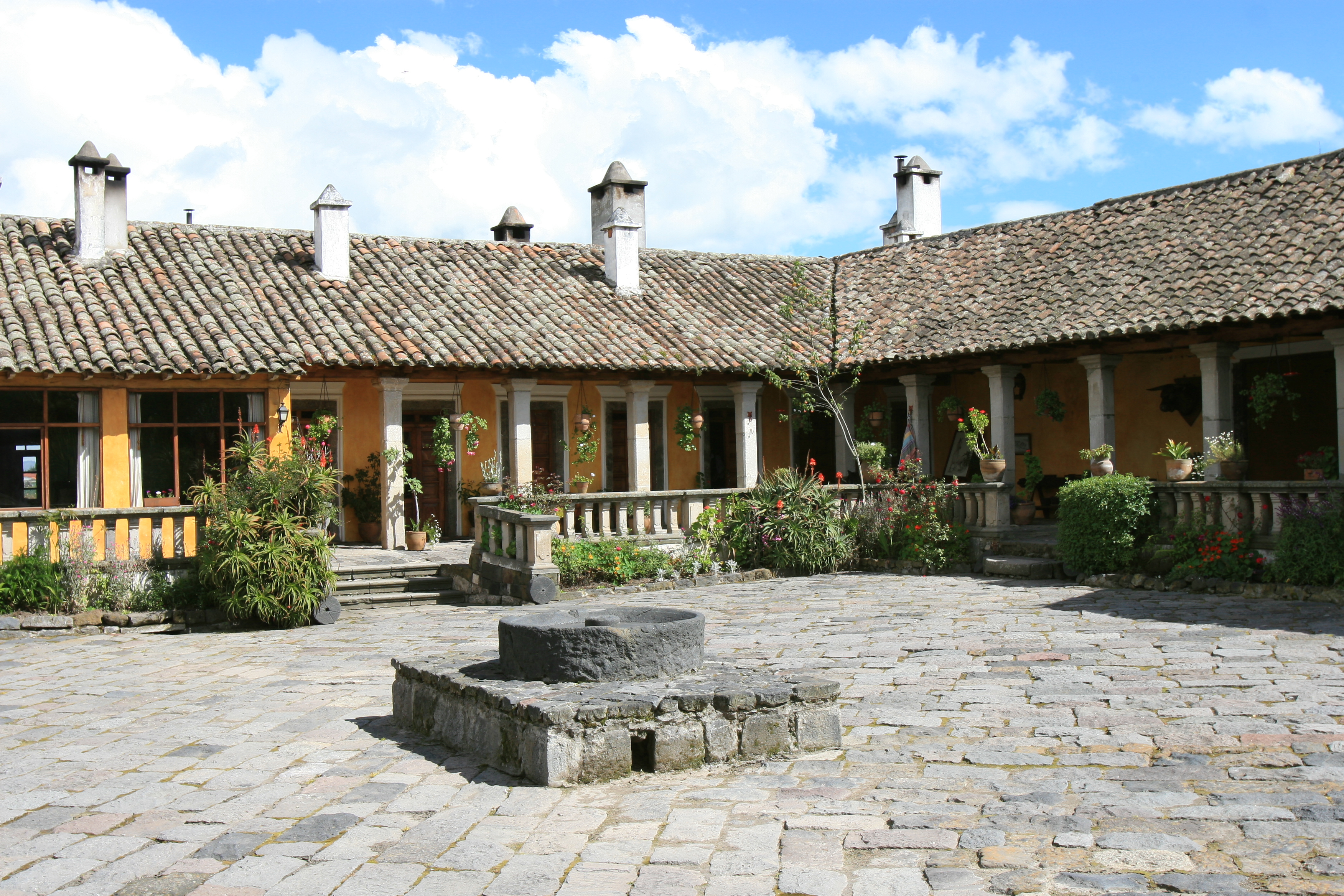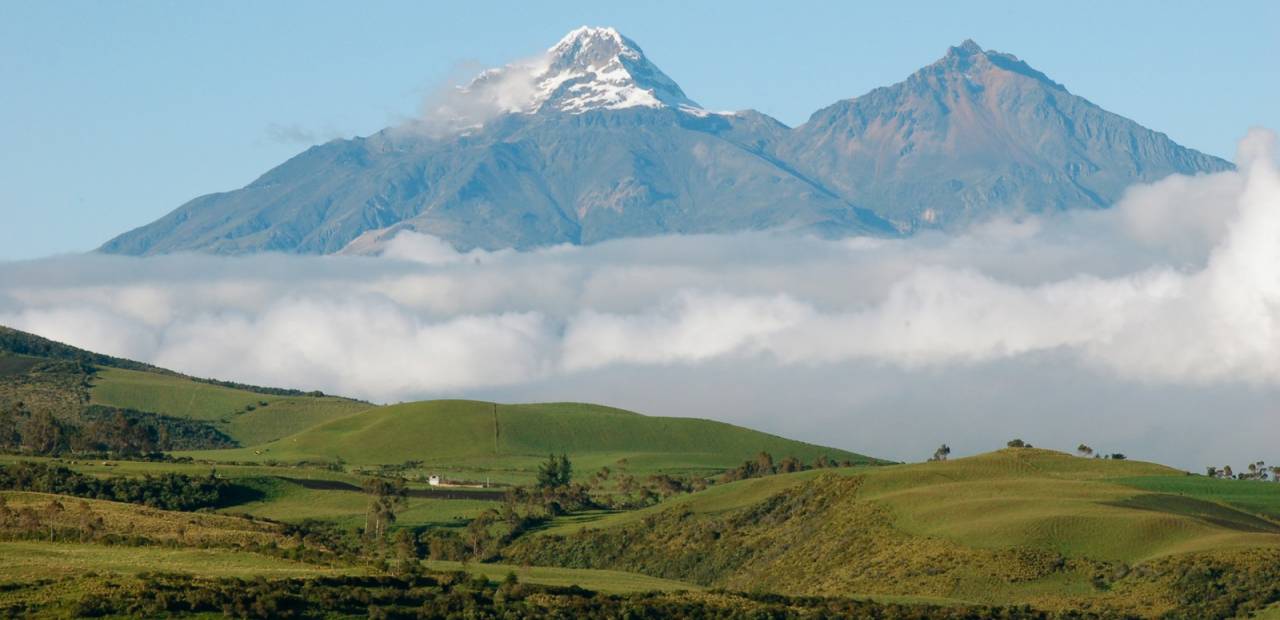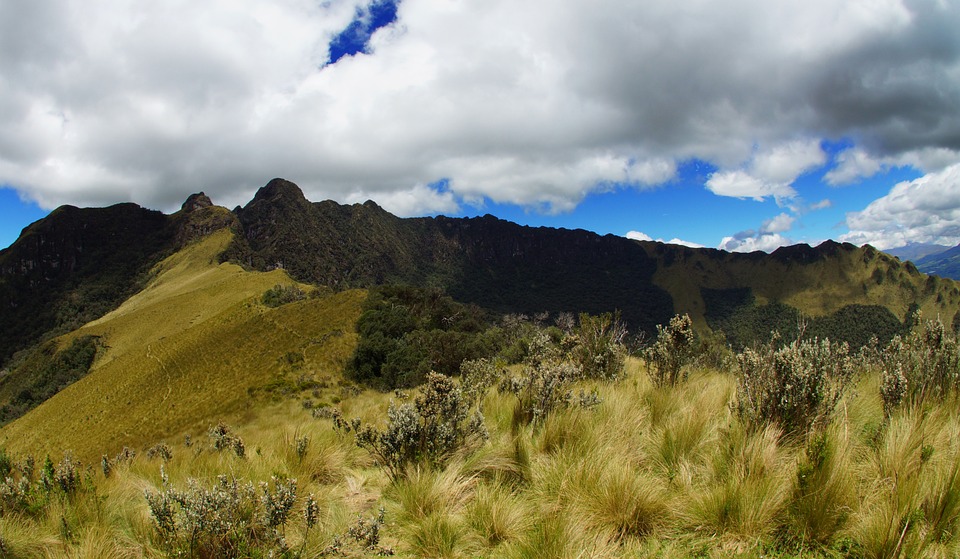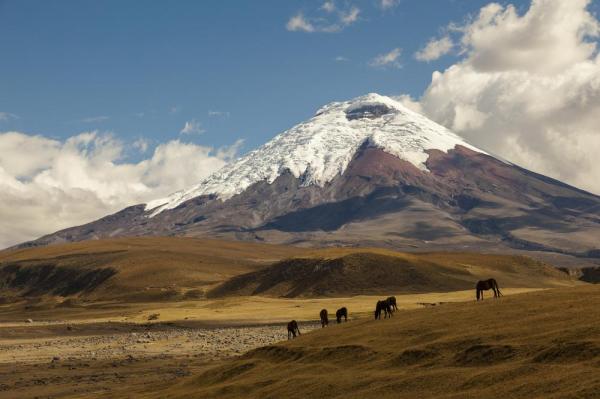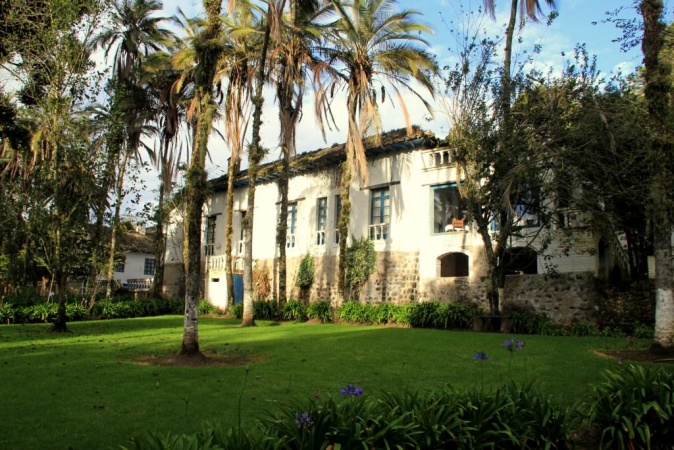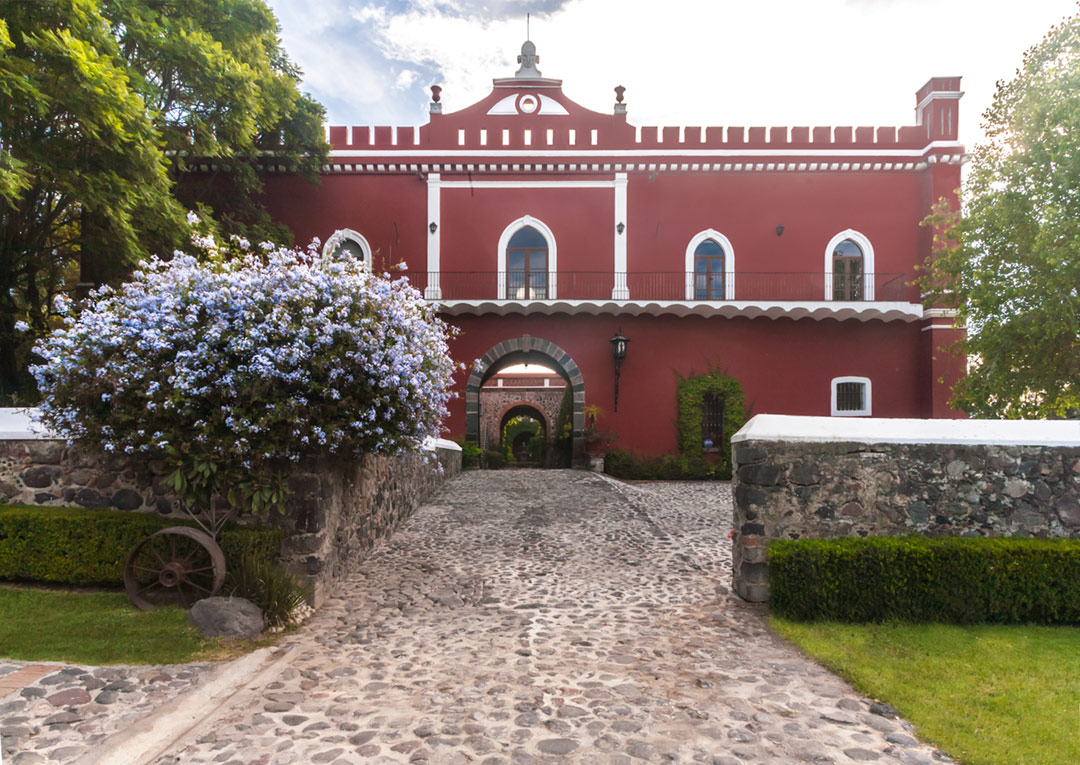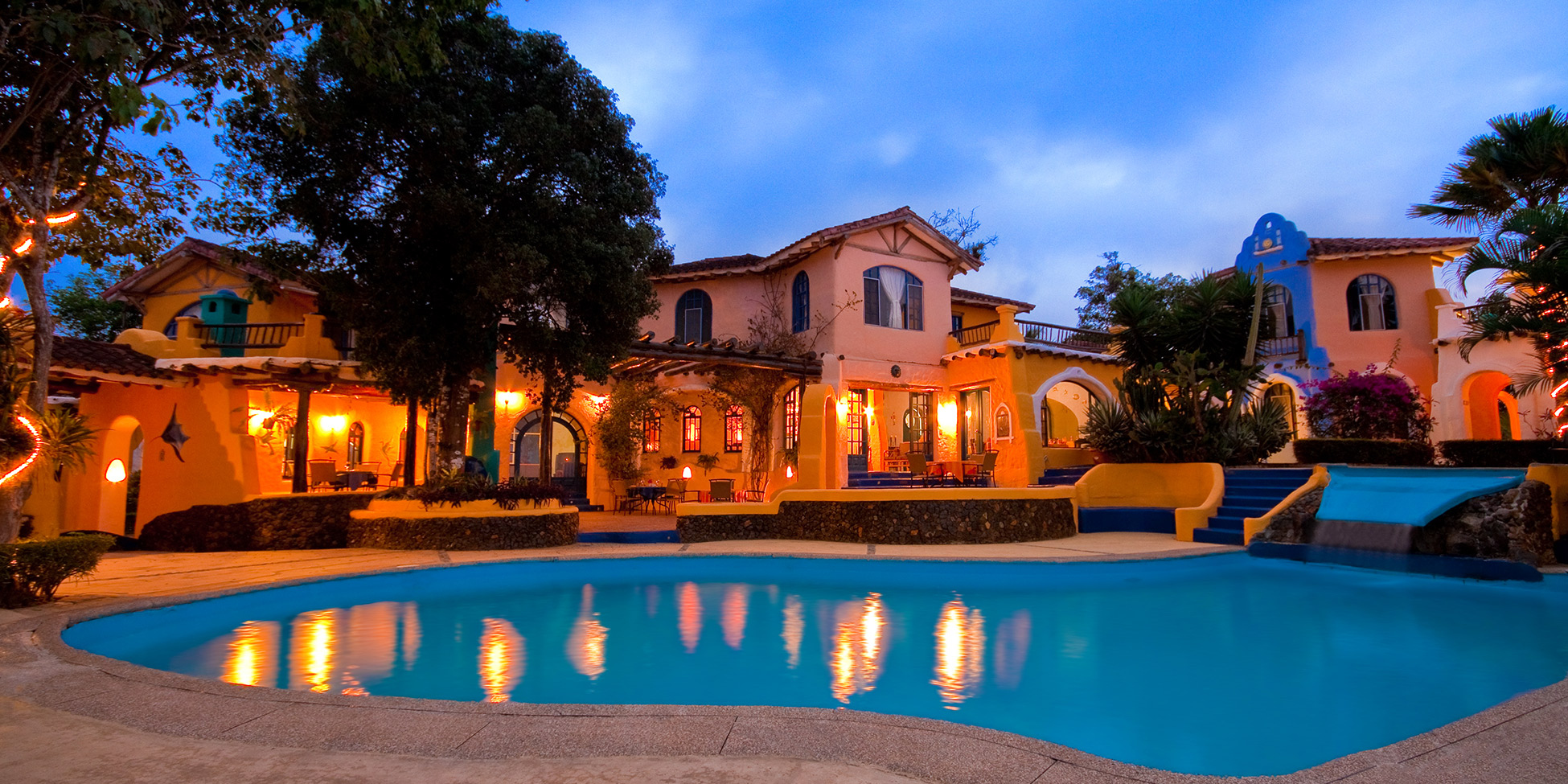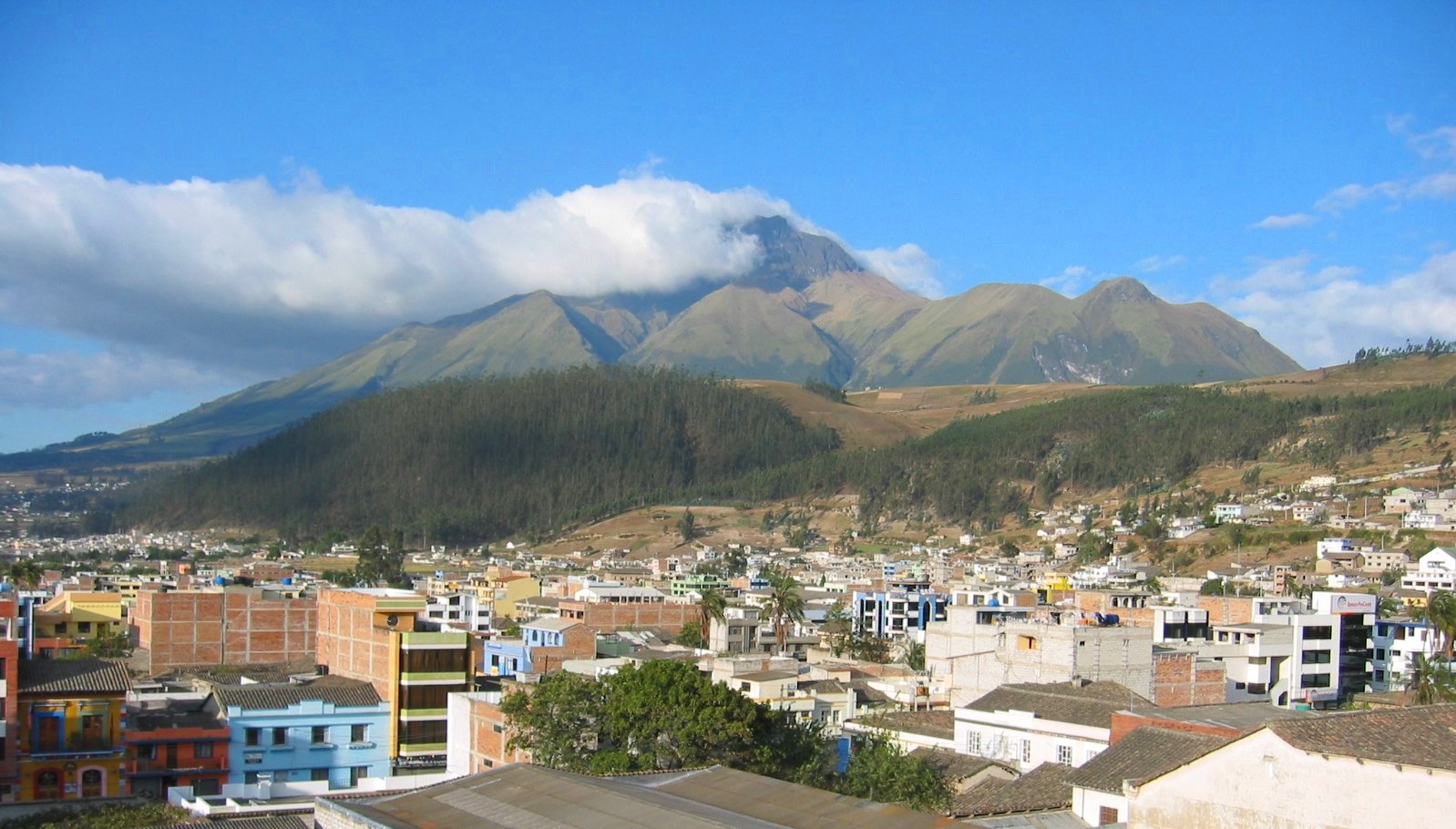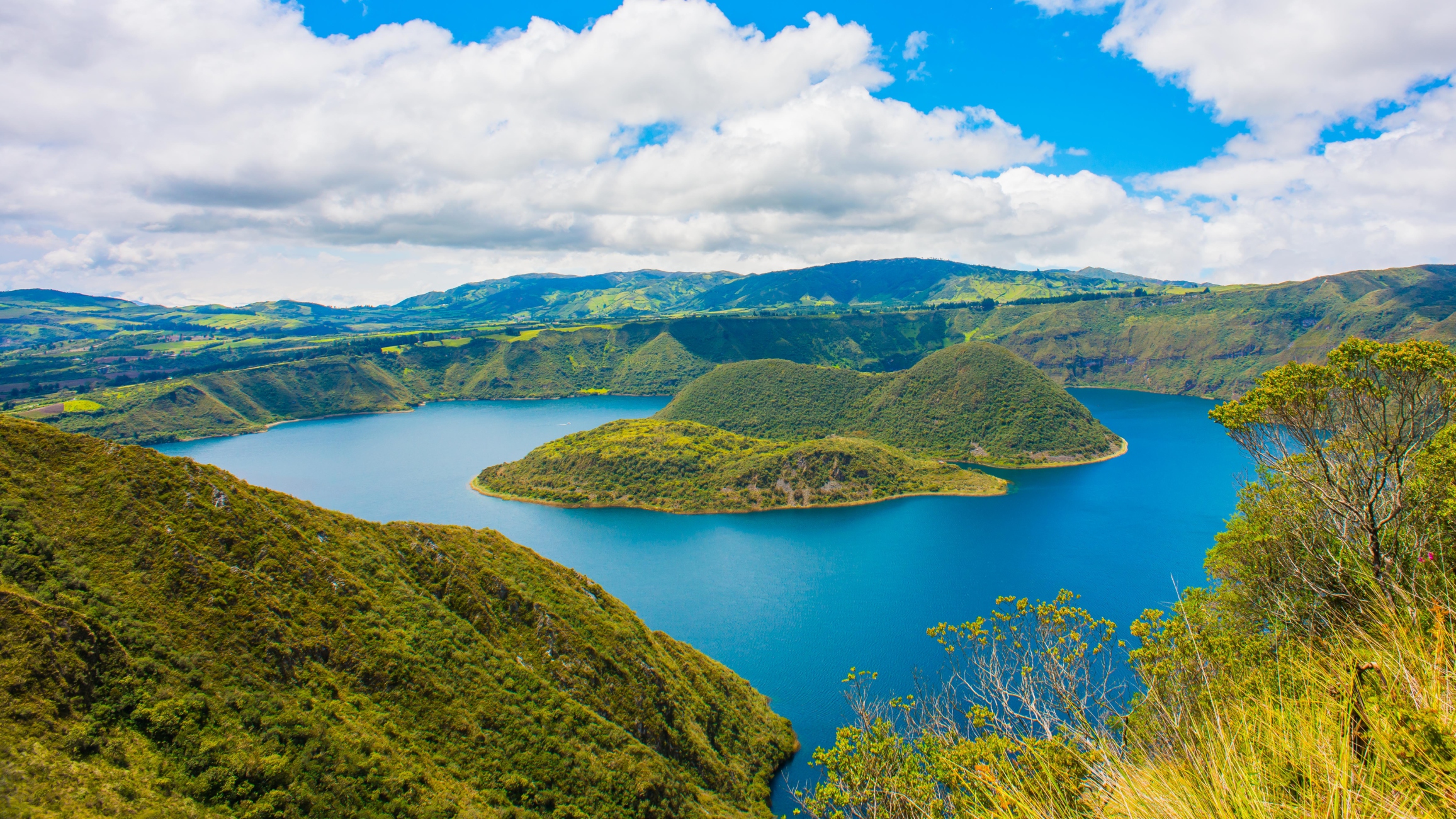 ECUADOR: ANDEAN HACIENDAS
9 days
Land Arrangement only
$4445
About your trip
Our first night is spent near Quito's airport in a country-inn, then we head south along the Avenue of the Volcanoes to hike the bamboo forested paths of Pasochoa Nature Preserve, and further up to the slopes of Cotopaxi National Park, an extinct volcano. Continuing north to the fertile valleys and rolling hills of the Lake District we stop en route to visit the intriguing Cochasqui ruins. We have plenty of time to explore and enjoy the colorful, well-known Otavalo Indian Market, to watch the trading and meet some of the local residents. Staying in comfortable haciendas along the way, our days are filled with hiking, horseback riding, birding and mountain biking, always learning more about the fascinating history of the area from our native guide. Many of the haciendas date back to the 17th century, with some even remaining in the same families, passed down from generation to generation. We are enriched by the friendliness and warm hospitality of our hosts and are reluctant to end this relaxing sojourn. We return to the capital where we have a brief tour of colonial Quito.
Tour Highlights
Hike bamboo forested paths on the slopes of an extinct volcano
Spot majestic conic peaks along the Avenue of the Volcanoes
Feel the vitality and history of colonial Quito, Ecuador's capital city
Bargain for local handicrafts at the colorful, well-known Otavalo Indian Market
Get outside each day with highland hiking, horseback riding and bird watching
Relax in the comfort, hospitality and rich culinary tradition of Ecuador haciendas
Inclusions
Comprehensive pre-departure planning packet and expert travel advice.
All in-country transfers as scheduled (transfers on different days are additional). Ground transportation in spacious and comfortable private vehicles with professional drivers.
Local and return flight reconfirmation, in-country airport check-in and luggage assistance.
All accommodations in first-class (4 star) hotels, hosterías and unique haciendas as listed (or at similar boutique style facilities) on a shared basis with private bath. Double beds for couples (primarily queen or king-sized) can be requested in advance, but cannot be guaranteed, as most hotels offer few rooms with double beds.
All meals indicated on the itinerary (B=breakfast; L=lunch; D=dinner). Vegetarian diets accommodated on request (advance notification required). For other diets, consult your travel specialist before making a reservation.
All guided tours (as listed) conducted on a private basis by knowledgeable, English-speaking native guides specializing in the local culture and natural history of the Andes (includes applicable entrance fees).
Single Supplement provides single room accommodations in all hosterías and haciendas. Due to the limited number of rooms at these facilities, there is a maximum of 2 singles allowed per group. If you require single accommodations, making reservations several months in advance is recommended.
Itinerary
DAY 01 (SAT): USA / QUITO
We arrive this evening to Ecuador's Andean capital, Quito, set in a wide valley between rugged volcanic peaks, at an invigorating 7,875-foot elevation. We are met at the airport by a Southwind representative and transferred to the comfortable Hostería Rincon de Puembo, a charming colonial style country-inn located just 20 minutes from the airport. If arriving earlier to Quito, you may prefer staying at the Hostería La Carriona, a former hacienda built over 200 years ago and located about 45 minutes from the airport in the beautiful valley of Los Chillos. Meals are on your own.
DAY 02 (SUN): PASOCHOA / HACIENDA SAN AGUSTIN DE CALLO
Following breakfast, we drive south through the fertile Los Chillos Valley, once the breadbasket for Quito. The Pasochoa Protected Forest provides an ideal location for a 2-3 hour hike. This nearly 1,000-acre Andean forest is administered by the nonprofit Fundación Natura (World Wildlife Fund affiliate). It's located at a brisk 9,000′ elevation in an untouched gorge. Here we find the only remaining primary Andean forest in Ecuador's central valley, home to orchids and an abundance of birds, including partridges, turtledoves and some of the 120+ species of hummingbirds in Ecuador. We have lunch at the nearby Hacienda Hualilahua, known for its colonial paintings dating back to the 17th and 18th centuries. The hacienda is landscaped with lush gardens and is involved in organic farming and raising cattle. Later, a short drive through patchwork countryside leads to San Agustin de Callo, one of the oldest, finest and most prestigious haciendas in the Andes. Built on the foundations of an Inca palace, its farm is still operational today. Ruins dating back over 550 years can be found nearby. There may be time for strolling the quiet country lanes before dinner. Driving time: 2.5 Hours (B,L,D)
DAY 03 (MON): COTOPAXI NATIONAL PARK / SAN AGUSTIN DE CALLO
After breakfast we follow the valley up to Cotopaxi National Park, home of the world's highest active volcano. Cotopaxi's cone-shaped peak (19,350′) dominates the landscape for miles around. We walk near Limpiopungo Lake, enjoying an abundance of birds and scenic vistas of nearby Ruminahui Peak. The dominant ecosystem here is humid páramo, a zone unique to the tropical Americas and found only between 10° North latitude in Costa Rica and 10° South in northern Peru. We find unusual species of flora like the puya, senecio (rabbit ears) and chuquiragua and typical grasses such as stipa-ichu and pajonal. Alpine-like wild flowers such as gentians and lupines dot the landscape. There should be nice opportunities to photograph Cotopaxi's summit. Lunch is at the nearby Tambopaxi Hostal. In the afternoon, weather permitting, we may drive up to the base of the mountain and approach the glaciers near the Jose Ribas Hut. Back at San Agustin de Callo, a delicious 4-course dinner is served in the historical dining room. Driving time: 2.5 Hours (B,L,D)
DAY 04 (TUE): LAKE DISTRICT
Today we drive north along the Avenue of the Volcanoes, named for the eleven snow-capped, volcanic peaks that line either side of the central valley. We head north through the twisted canyons of the Guayabamba River toward the fertile valleys of the Lake District and Lake San Pablo, stopping at sites of interest en route. Near the town of Tabacundo, we stop at the Cochasqui ruins to visit this pre-Inca astronomic observatory and ceremonial center featuring 15 pyramidal structures. It is believed that the complex was constructed by the Cara Indians starting around 950 AD, and in 1979 was named a Cultural Patrimony of Mankind. We continue towards the town of Cayambe, which offers majestic views of the snow-capped Cayambe Volcano (19,107′). After a short drive we find the charming Hacienda Cusin, a renowned farmstead that will be our home for the next two nights. We enjoy dinner together this evening in the elegant dining room. Driving time: 3.5 Hours (B,L,D)
DAY 05 (WED): HACIENDA CUSIN
Today we can relax and enjoy the amenities of the Hacienda Cusin. There are a variety of guided activities like hiking, horseback riding and mountain biking, where we can discover the charm of the backcountry. In the nearby Condor park, a bird sanctuary and rescue center, we can learn about a variety of native birds such as eagles, hawks, owls and condors. The park also features nice gardens with unique flora to discover; or you may prefer to get to know the local residents in nearby villages such as Cotacachi, well known for its leather works. Lunch is at Puerto Lago hotel & restaurant overlooking Lake San Pablo. Some guests may prefer to simply read or relax in the library by the fire or enjoy a soothing massage. This quaint inn is one of the oldest haciendas in the country, dating back to 1602. Seven guesthouses offer views of the beautiful gardens. Situated just 12 miles north of the equator, this area is known for sunny days and a climate described as an "ever- blooming spring." This evening, we return to Hacienda Cusin to enjoy the inspired menu of Ecuadorian food. (B,L,D) species such as the carunculated caracara, cordillera snipe, Andean hillstar, páramo pipit, and Andean lapwing may be seen, as well as hawks and hummingbirds. At Cuicocha's edge, we might spot some of the waterfowl which inhabit the region's many lakes, including the speckled teal, American coot, or yellow-billed pintail. In the afternoon, we drive to the lovely Hacienda Pinsaquí, where we spend the night. There should be ample time to stroll about the grounds or go for a horseback ride before sunset and dinner. Driving time: 1.5 Hours (B,L,D)
DAY 07 (FRI): HACIENDA PINSAQUI
There is time today to explore the nearby farmlands or to learn about the unique history of this hacienda, which has been in the Freile family since 1888. Simón Bolívar stayed here when the famous South American liberator traveled between Ecuador and Colombia. It is also here that one of Ecuador's most important friendship treaties, between these same two countries, was signed. High draped windows filter late day sun on ornate furnishings and chandeliers. Tiled floors and masonry walls reverberate the sounds of a working hacienda, with the peaceful ambience that can only be found in the countryside. We lunch today at the San Clemente community (9,485'), located in a higher valley outside Ibarra on the hills of the Imbabura volcano, with time to explore the area on foot and learn about the history and traditions of this Quichua Karanqui people that welcome travelers as part of an Ecotourism initiative. We return to Hacienda Pinsaquí in the late afternoon, stopping en route at Peguche to visit a textiles or Andean instruments workshop. (B,L,D)
DAY 08 (SAT): OTAVALO / QUITO
Today is market day. We get an early start to arrive in the village of Otavalo just as trading is getting under way. This famous weekly market dates back to before the Inca occupation, when Indians from the lowland jungles would visit the highlands to trade their products. It is now one of South America's largest and best markets. We join dozens of locals and visitors wandering through the four main plazas where the handicraft and produce stalls are set up. We find a multitude of crafts such as wood carvings and leather goods from all over the country. There will be plenty of opportunities to purchase some of the exquisite woolen products or embroidery work for which the Otavalo weavers are renowned. Following a chance to browse through the stalls, we drive to a nearby rose farm for a short visit to learn about the cultivation of some of the 300 varieties of roses that are currently found in Ecuador. We continue to the lovely Hacienda La Compañia that has its origins in the 17Th century and has remained in the Jarrin family for 5 generations, partaking in a delicious traditional lunch before we continue towards Quito. In the late afternoon, we enjoy a brief guided tour of the colonial capital. Strolling along cobbled streets, beneath whitewashed adobe walls and ornate balconies, we visit the beautiful La Compañía or San Francisco churches with their ornate, gold-plated altars and collections of colonial paintings. We check-in at the Patio Andaluz, a colonial mansion and one of the city's original buildings, now a beautiful and charming hotel. A national treasure, this hotel holds centuries of history within its walls. In the heart of the city's culture, travelers are treated to culinary delights of fine restaurants and nearby churches, museums, libraries, shops and folklore. Driving time: 2.5 Hours (B,L)
DAY 09 (SUN): QUITO / USA
Transfer to the airport this morning with check-in assistance for your return flight home. (B)
Transportation
The Land Cost for this trip DOES NOT INCLUDE ANY FLIGHTS. Round-trip airfare from US gateway cities to Quito is about $700-900. Flights to Quito are offered by American Airlines (Miami), United 4 Ecuador: Andean Haciendas Tour (Houston), Delta (Atlanta) and LAN Airlines (JFK or Miami). Upon receipt of your deposit, Southwind will send you more information about booking your flights to match your land itinerary. Please send us your flight schedule at least 45 days prior to departure to arrange transfers.
Additional Information
EXCLUSIONS
• US domestic nor International flights.
• Ecuadorian airport departure taxes at approx. $41 per person (currently this amount is included in the airfare).
• Tours or other services not listed on the itinerary.
• Alcoholic beverages nor items of a personal nature; such as clothing, equipment, laundry and phone calls.
• Tips to the local staff.
• Expenses incurred in preparing for this program such as, but not limited to, non-refundable airline tickets or traveler's
insurance, nor additional expenses resulting from flight delays, schedule changes, cancellations, or missed
connections.
VISA INFORMATION
Travelers with a US or Canadian passport do not need a visa to enter Ecuador for up to 90 days for tourism or business. For those traveling with a passport from a country other than the US or Canada, visit projectvisa.com for more information.
WEATHER INFORMATION
Overall, its equatorial location gives Ecuador a typically mild climate, with temperatures varying more by altitude than by season. Although literature describes the country as having a wet and dry season with the latter occurring in the highlands from June to September and November to January, the likelihood for rain exists year-round. Temperatures in Quito range from the low 40's at night to the low to mid 70's during the day (daytime temps may be as low as 50-55°F on overcast days).
Policies
Privacy Policy
Use of Information
We only collect information that consists of name, contact number, email address, residential address, and passport details. Rest assured that all these details are privately kept by World Juanderer for one-time purpose only, if and only if you avail services once, and not transferrable to any other client or business.
Other Information
We reserve the right to use or disclose any information as needed to satisfy any law, regulation or legal request, to protect the integrity of the site, to fulfill your requests, or to cooperate in any legal investigation.
Questions
If you would like us to update your information or cancel your subscription, or have questions about our privacy policy, please contact us at +63 917 772 6273 or email us at [email protected]. You may also visit our office at 20F Wynsum Corporate Plaza, F. Ortigas Jr. Road, Ortigas Center, Pasig City.
TERMS AND CONDITIONS
YOUR HOLIDAY RESERVATION
On receipt of your deposit, subject to availability and at our discretion, World Juanderer will reserve your place on your selected holiday. A contract is only made between you and us upon your booking being confirmed and accepted by us.
PRICE
Prices are subject to change without prior notice. Each package tour and its add-ons are subject to change based on the tour operators and number or participants in the tour.
IF WE CANCEL OR CHANGE YOUR HOLIDAY
3.1 World Juanderer reserves the right to change or cancel your booking in accordance with operating requirements or circumstances beyond its control.
3.2 If an alternative is not available or acceptable, you will be entitled to either a full refund of monies paid by you to us or transfer to another World Juanderer holiday without payment of any transfer fee.
3.4 If the change or cancellation is due to force majeure (i.e. circumstances like political unrest, war or threat of war, riots, bad weather conditions etc.), we will give a full refund of any monies paid to us less reasonable expenses incurred by us in respect of your booking.
3.5 World Juanderer is not responsible for the costs of any other travel arrangements affected due to our cancellations or rescheduling of any trip departure.
HOLIDAY DETAILS AND CONDITIONS
4.1 With our personal experience in traveling and joining these tour packages, World Juanderer will do our best, at our discretion, to select accommodation, sightseeing trips, and transportation to give you good value for money.
4.2 World Juanderer constantly strives to improve trip itineraries and features. If such improvements can be made, or unforeseen circumstances beyond our control make changes necessary, we reserve the right to vary itineraries and to substitute hotels. World Juanderer is not responsible for any other travel arrangements affected due to our cancellations.
LIABILITY
5.1 We will be entitled to keep for each account any interest earned on such monies.
5.3 All monies paid by you to us, whether in respect of the deposit or full payment, may be disbursed by us as and when we see fit, in respect of the services to be provided and/or fees payable under your selected holiday. The payment of a deposit or any other monies in respect of your holiday shall be deemed to be an authorization to disburse thereof as aforesaid.
BOOKING YOUR TRAVEL
1.1 In order to reserve your holiday, you must inquire and get in touch with the Travel Specialist to check the preferred travel package. World Juanderer accepts the deposit as a first installment of the holiday price only once World Juanderer has confirmed the booking in writing.
1.2 Deposit and final payment will be converted to the local currency (if payment is non-Philippines Peso) at point of booking. Conversion is based on the prevailing exchange rate at time of full/balance payment and what is released by the Bangko Sentral ng Pilipinas.
1.3 World Juanderer cannot guarantee special add-on requests nor will it assume any responsibility or liability if clients' special requirements are not fulfilled.
PAYMENT
2.1 If payment isn't made by the due date, World Juanderer may assume that you have cancelled and World Juanderer will levy cancellation charges in accordance with clause 3 below.
2.2 Tickets and other documents will not be forwarded until we have received full payment.
2.3 In the case of Late Bookings made within 45 days of your departure from your home country, the full cost of the holiday will be payable immediately on booking and we reserve the right to provide all travel documents at the holiday departure point.