Low Cost Travel

Enjoy a worry-free holiday from our wide-range of travel itineraries--be it from Asia-Pacific, Europe, America, or Africa. How does a Mediterranean cruise in summer or a Scandinavian trip in winter sound like? Experience culture first-hand and juander with us..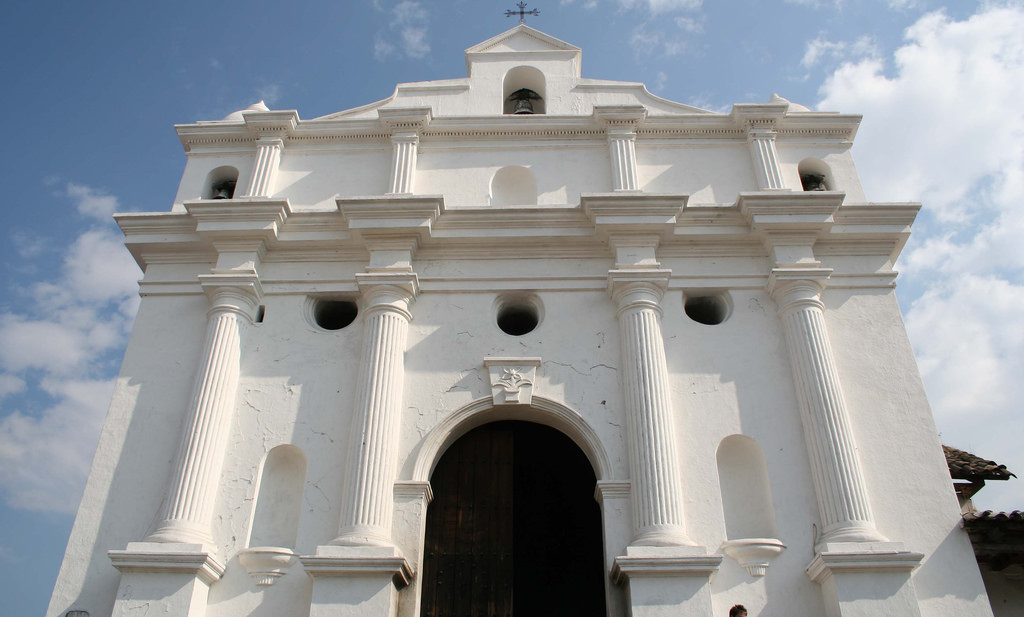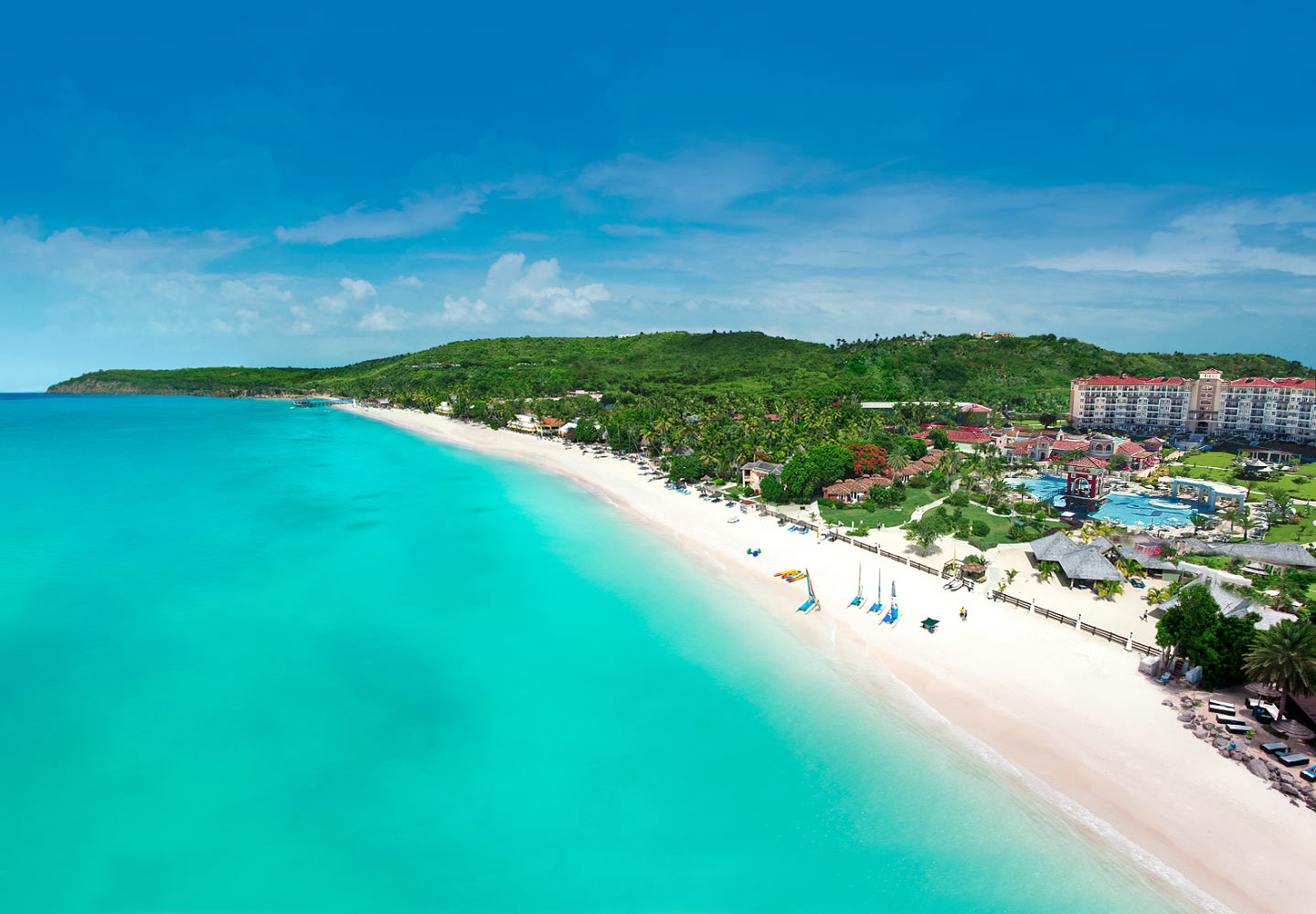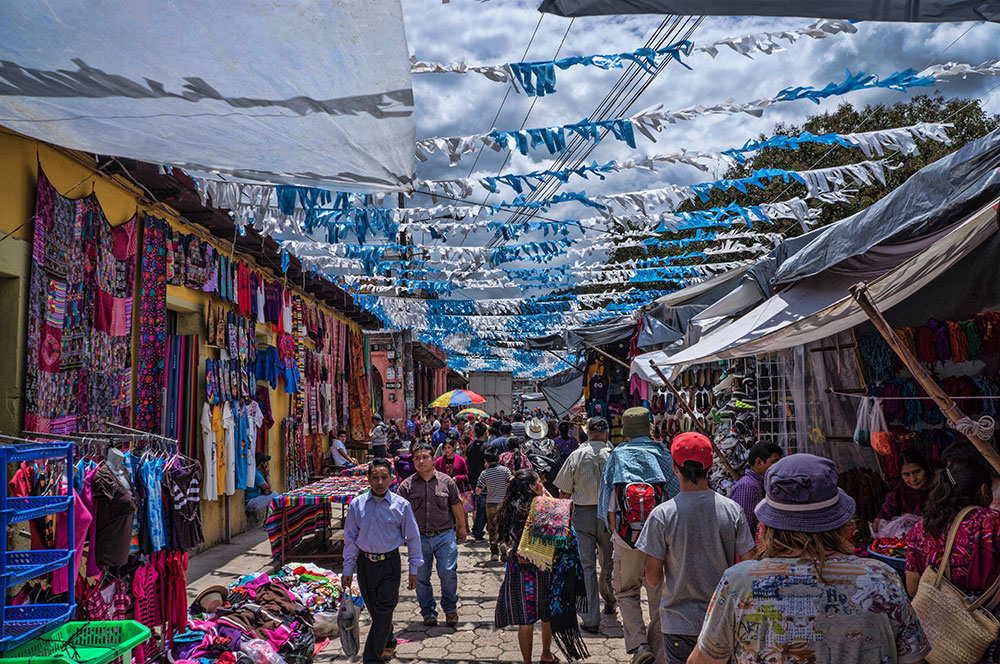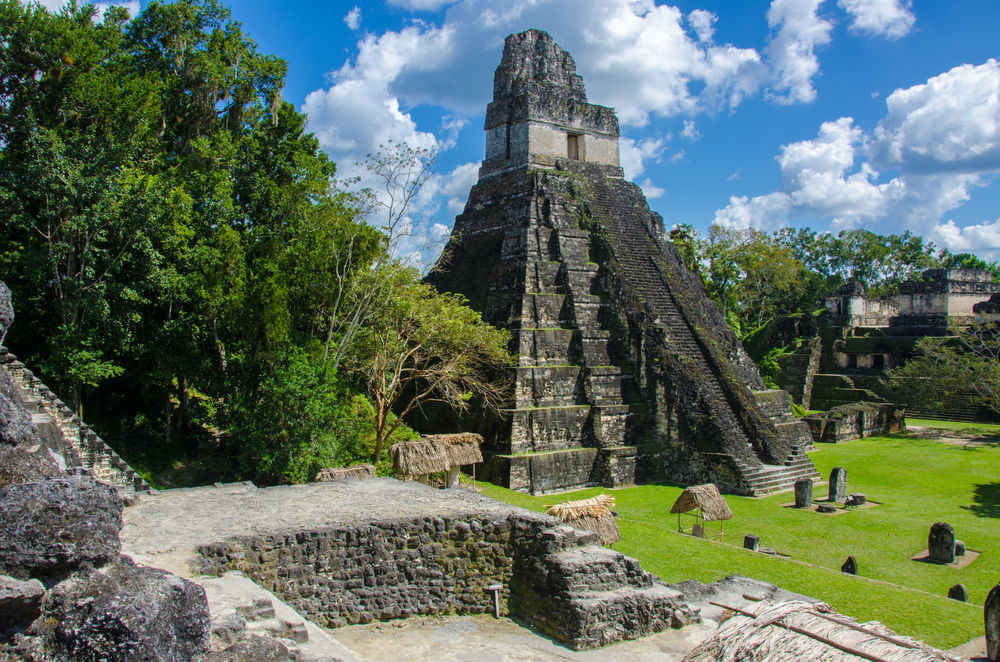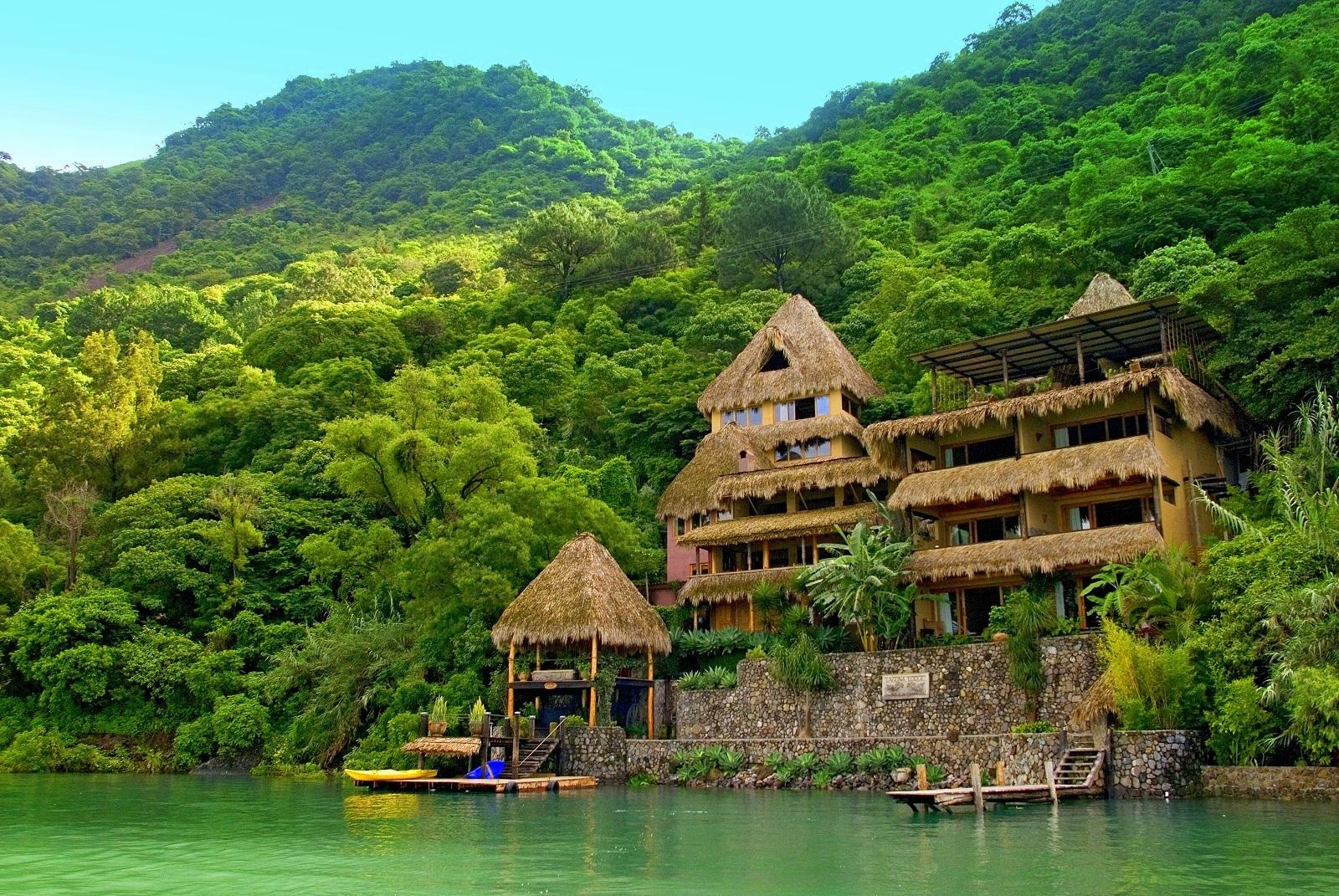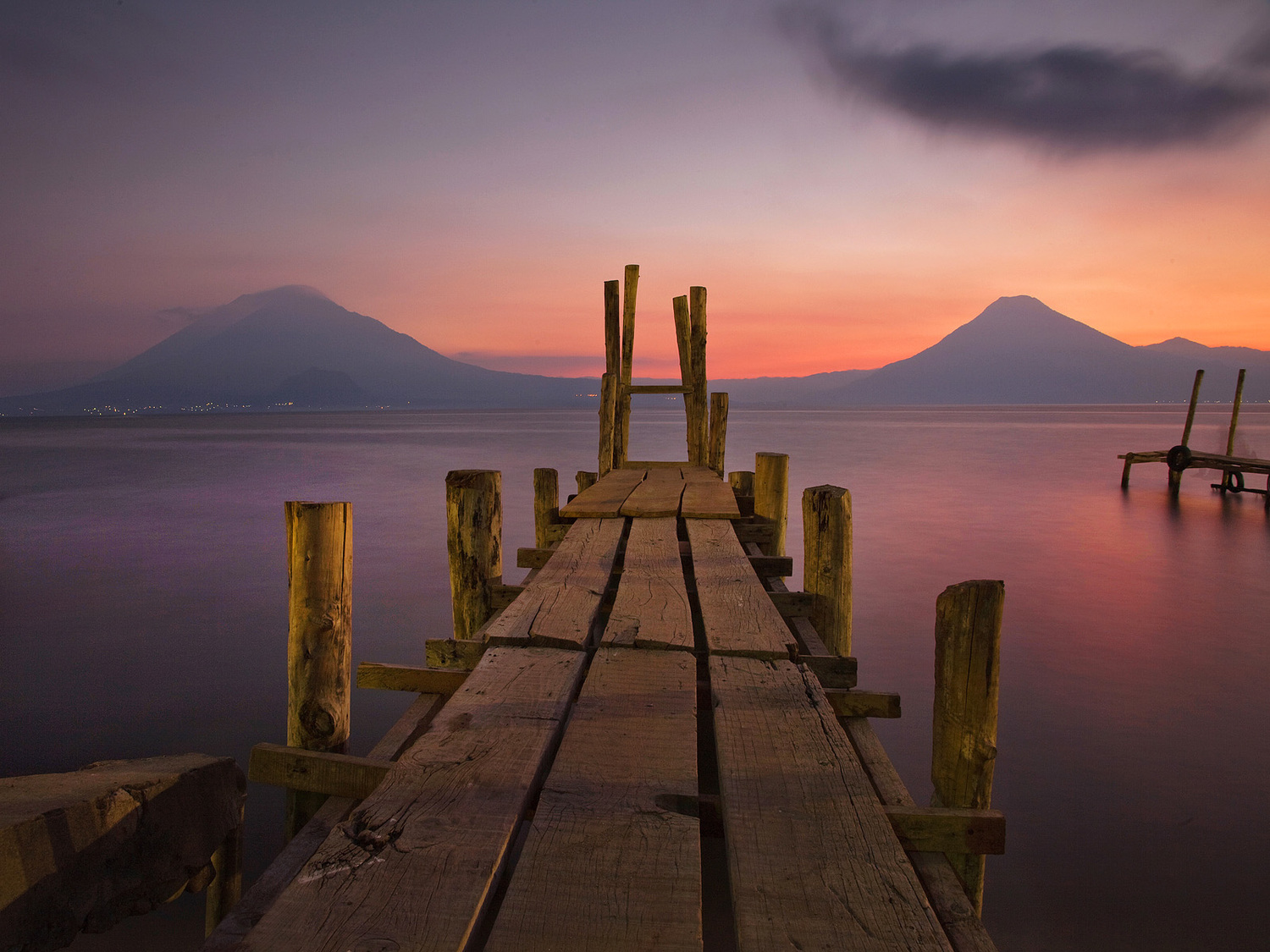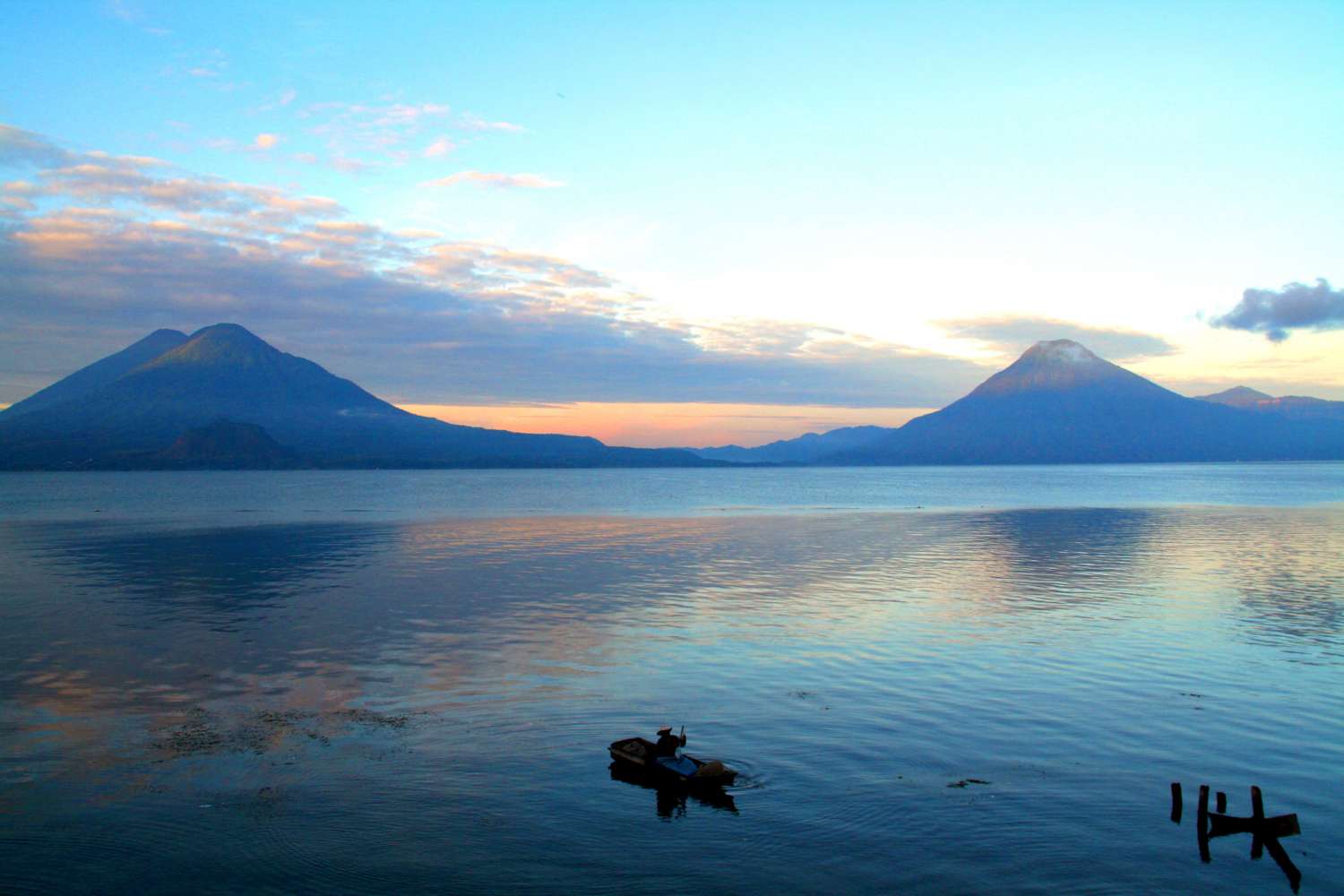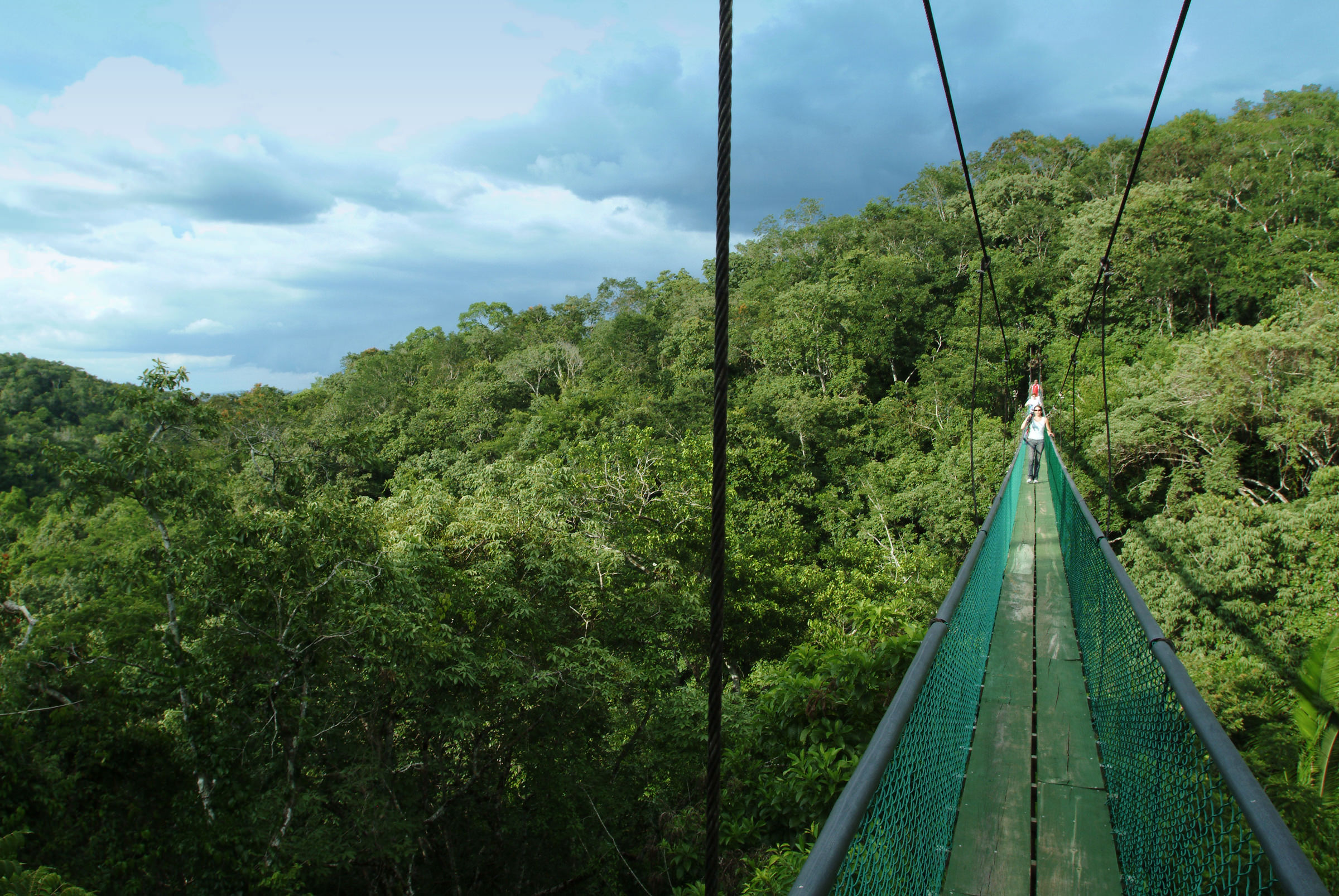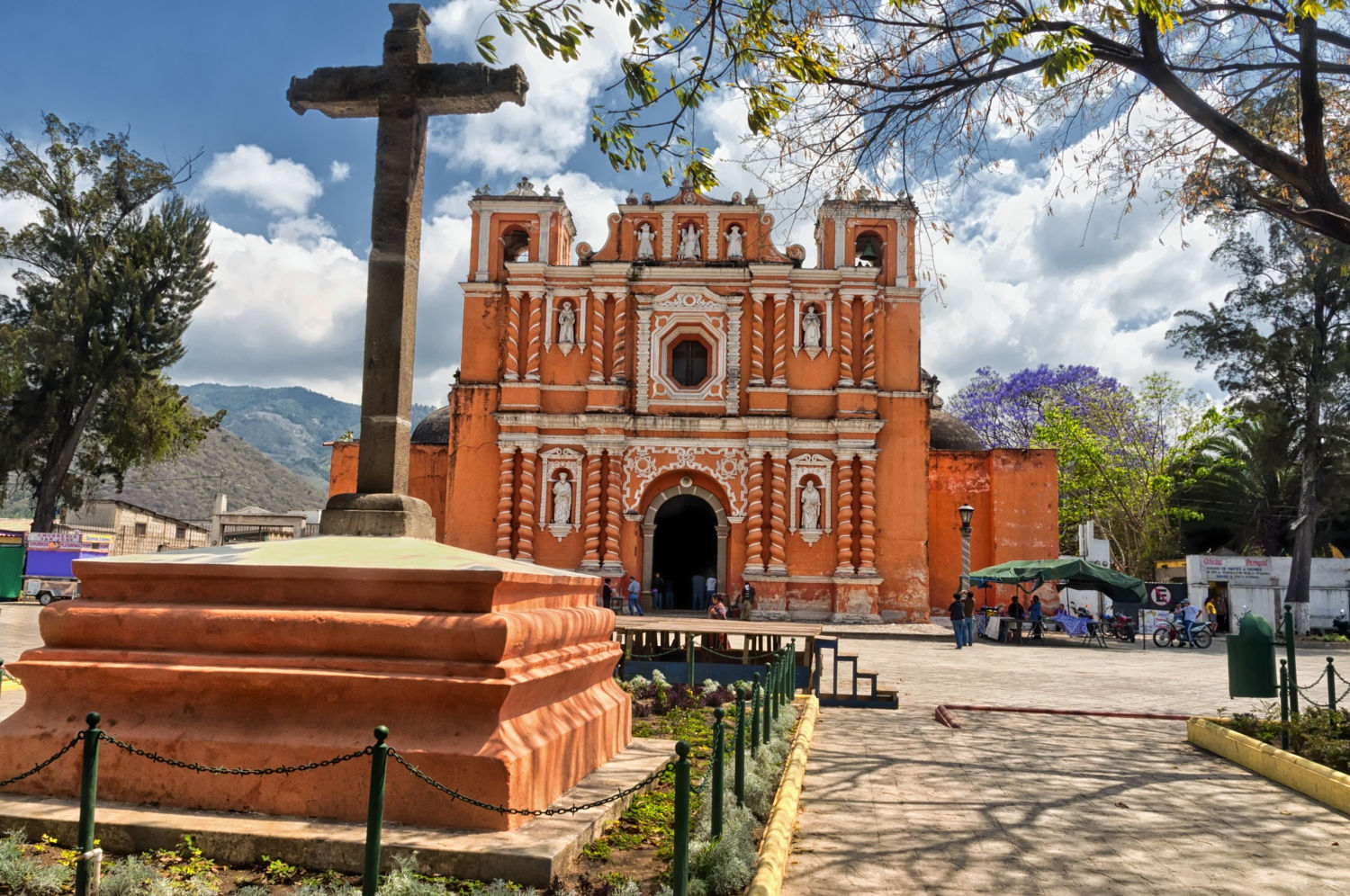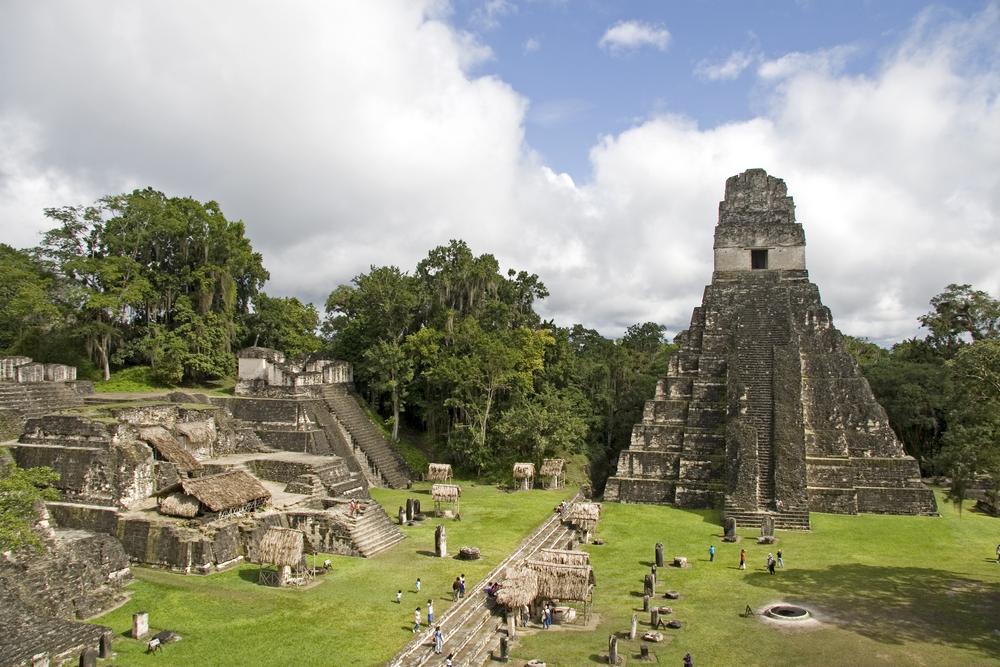 HIGHLIGHTS OF GUATEMALA
8 days
Land Arrangement only
$3325
About your trip
This incredible itinerary allows you to experience all of the must see parts of Guatemala, as you travel through a volcanic landscape painted with verdant jungles, glimmering shorelines, and rich Mayan culture. You'll explore the old Spanish colonial capital of Antigua,
popular for its architecture and atmosphere, and also a UNESCO World Heritage Site. Travel a few miles outside of city limits and explore via foot the surrounding forests and coffee plantations. Heading to the western Mayan highlands, you'll visit the small town of Chichicastenango, renowned for its colorful markets, Mayan fabrics, carvings, ceramics and other unique wares. The highlands are also home to the scenic Lake Atitlán, a breathtaking volcanic mountain lake great for relaxation and outdoor adventure. Continuing to the Mayan heartland of the Petén, you'll enjoy a relaxing stay above Petén Itzá Lake. Traveling through rain forests you'll also visit the Yaxha and Tikal ruins, two archeological sites from the ancient Mayan empire.
Tour Highlights
Walk the cobbled streets and admire the architecture of the fabulous UNESCO World Heritage City of Antigua.
Get a taste of highland culture with a traditional cooking class in Antigua.
Kayak the scenic Volcano lined Lake Atitlán, hike and zip line in the nearby Atitlán Nature Reserve.
Learn about customary methods of textile production and local folklore.
Explore Chichicastenango's market for textiles, carvings, and other crafts.
Visit the remarkable 400-year-old St Thomas Church that embodies the combination of Mayan and Catholic traditions.
Explore the archeological ruins of Tikal, a UNESCO World Heritage Site, and discover the amazing ancient Mayan civilization that once thrived here.
Walk through the suspension bridges and look for wildlife at the Ixpanpajul Park while admiring the views of the jungles and the Petén Itzá lagoon.
Inclusions
Comprehensive pre-departure planning packet and expert travel advice.
All in-country transfers as scheduled (transfers on different days are additional). Ground transportation in comfortable private vehicles with professional drivers.
Local and return flight reconfirmation, in-country airport check-in and luggage assistance.
All accommodations in first-class (4 star) hotels as listed (or at similar hotels) on a shared basis with private bath. Advanced bookings are recommended if you plan to customized the itinerary and arrive early or extend your stay. Double rooms (with king/queen bed) for couples and/or Triple/Quadruple rooms for families can be requested in advance, but cannot be guaranteed, as most hotels offer very few rooms with Triple/ Quadruple beds. Also very few connecting or adjacent rooms are available at most hotels.
All meals indicated on the itinerary (B=breakfast; L=lunch; D=dinner). Vegetarian diets accommodated on request (advance notification required). For other diets, consult your Southwind travel specialist.
An English-speaking guide/escort will lead the entire trip (Day 01-07). An assistant guide is provided for groups with 9 or more participants. • Single Supplement provides single room accommodations in all hotels. Due to the limited number of rooms at the small hotels, there is a maximum of 2 singles allowed per group. If you require single accommodations, making reservations well in advance is recommended.
Itinerary
DAY 01 (TUE): USA / GUATEMALA CITY / ANTIGUA
Travelers arriving this afternoon to Guatemala City (4,900'), are met at the La Aurora International Airport by a Southwind representative and transferred one hour and twenty minutes by highway to the Spanish Colonial capital of the country, the charming city of Antigua. Stay your first night at the El Convento Boutique Hotel, located in the heart of this historic UNESCO World Heritage Site and across the street from the Capuchinas Convent. Established by Spanish Conquistadors in 1524, Antigua was Guatemala's capital for over two centuries. Antigua enchants visitors with its narrow cobblestone streets, tree-shaded parks and old colonial architecture. Meals are on your own.
DAY 02 (WED): ANTIGUA
Today starts with a guided exploration of this historic city. For many years, the Colonial City of Antigua was regarded as one of the major centers of Spanish power in the Americas along with Lima and Mexico City. Enormous churches monasteries and colonial mansions from the 17th and 18th century line the city's cobblestone streets. UNESCO declared Antigua patrimony to mankind in 1979. The guided tour also includes visits to The Merced Church, The San Francisco Monastery and Central Plaza. Lunch is included at Welten Restaurant in the heart of Antigua. In the afternoon we drive to the village of Jocotenango, just on the outskirts of the city where you can visit the wonderful Filadelfia Coffee Resort and farm dating from 1870 where we will walk next to the plantation to see the cultivation and processing of coffee. Learn about the importance of coffee in Guatemala's history and its impact today as well as hearing about the Mayan way of life. We also visit the nearby Casa Kojom (coffee and music museum). Then, if time allows, we walk the streets in Jocotenango and visit the shops in search of handmade woodcarvings, cloths and crafts. Returning to Antigua and arriving to the La Fonda de la Calle Real Restaurant, we participate in an hour-long cooking class including dinner. This activity is participatory, the chef will start by teaching you about the interesting mixture of Spanish and Mayan influences on Guatemalan flavors by using the best quality of meats, vegetables, herbs and spices handpicked from the local market. You'll get to experience cooking in an old fashioned kitchen while enjoying the unique flavors of a Guatemalan treats you have help prepared. Overnight at the El Convento Boutique Hotel. (B,L,D)
DAY 03 (THU): ANTIGUA / CHICHICASTENANGO / LAKE ATITLAN
Our morning starts with a 2.5 hour drive into the highlands of Guatemala. Chichicastenango is home to one of the most spectacular and traditional markets in the Americas. The food, crafts and goods market is operational on Thursdays and Sundays starting at 8:00 am. Here you will have a chance to buy impressive handicraft souvenirs. We will visit the 400 year old Santo Tomas Church, where Catholic and pagan rites take place side by side in a truly mystic atmosphere. On the steps, people praying burn copal incense. Once inside the church, they offer candles and flowers to the souls of the departed, while they call on the saints and the lords of all the natural forces. A visit to a crafts workshop is included (wood carving, masks or traditional apparel). After lunch at the restaurant of Hotel Santo Tomas, you will be transferred to Lake Atitlán (1 hour drive) and arrive at the Atitlan Hotel & Gardens. You will spend a night at this lovely hotel over the Lake Atitlán (5,125'), enjoying spectacular views of the water and touring in the nearby towns. This afternoon your guide will lead you along the Hotels' lush botanical gardens teeming with roses, orchids, bougainvillea and azaleas and looking for exotic birds and butterflies. You can also walk to the lake shore for sunset views before dinner. (B,L)
DAY 04 (FRI): LAKE ATITLAN / GUATEMALA CITY
After refueling over a hearty breakfast, we take a boat to the lakeshore of Santa Cruz village and go kayaking on the calm waters for 1 or 1.5 hours. Next we visit the nearby Atitlán Nature Reserve for about 2-3 hours where we follow nature trails and enjoy an 8-cable zip line scenic adventure. Since 2008 the Nature Reserve has been actively involved in the conservation of the Lake Basin and supports scientific research and recreation. The Reserve preserves the native flora, fauna and the natural setting for future generations. For lunch we stop at the Casablanca restaurant in the town of Panajachel. This afternoon we take a private excursion by boat to visit the town of San Juan Laguna (25' away). Learn about customary methods of textile production and local folklore, such as the intriguing stories surrounding Maximon, the Mayan god turned catholic saint. In this village the president of the local weaver's cooperative, Doña Socorro awaits your visit. Doña Socorro is responsible for rescuing the ancient weaving art of this region by re-introducing the use of natural dyes. Due to her weaving virtuosity, she was chosen to create the table mantel upon which Guatemala's peace accord, ending decades of civil war, was signed in 1996. She has been awarded the Order of the Quetzal, Guatemala highest civilian honor. Later on, we take our private boat back to Panajachel to arrive at 4:30pm and depart for the 3.5 hour drive to Guatemala City where we will overnight at the elegant Westin Camino Real Hotel. (B,L)
DAY 05 (SAT): GUATEMALA CITY / PETEN / YAXHA
Today, you have a very early wakeup for a 5:30am airport check-in for your local flight to Petén (TAG Airlines 06:30AM – 7:15AM). A Southwind representative will meet you on arrival at the Mundo Maya Airport for your transfer to Flores to enjoy some hot drinks and a light breakfast at the Capitan Tortuga restaurant. Your guide will transfer you for about 1.5 hours to The Yaxha ruins, the third largest Mayan site in Guatemala behind El Mirador and Tikal. The ruins are situated near Lake Yaxha. Some of the highlights include multiple pyramid temples and a Mayan observatory. The views of the lake from atop the temples also make this a highly attractive destination. The ruins at Yaxha have a lot to offer in terms of both historic interest and scenic beauty. Rising from the greenery of the Petén jungle, the city's ceremonial pyramids provide sweeping views of nearby Lake Yaxha. At the height of the Mayan Classical period (250-900 AD), this city was a center of both commerce and religion, and its more than 500 remaining structures include palaces, ball courts, temples and a celestial observatory. Fans of the reality show Survivor may recognize this site, as it was the featured setting for the show's 2005 season. The ruins fall within the borders of the Yaxha-NakumNaranjo National Park, which encompasses an area of 143.5 sq miles and incorporates the remains of four ancient Mayan cities: Yaxha, Topoxte, Nakum and Naranjo, as well as 10 intermediate sites and more than 280 smaller settlements. Lunch is in the nearby restaurant at the Eco lodge El Sombrero. After lunch, we visit Lake Yaxha. Afterwards returning towards Flores and transferring to the nearby Las Lagunas Hotel on the shore of Lake Quexil. The rest of the afternoon is at your leisure to peruse the hotel facilities (pool, bicycles and kayaks) and enjoy sunset in comfort. Overnight at Las Lagunas boutique Hotel. (B,L)
DAY 6 (SUN): TIKAL
After breakfast, your driver and guide will transfer you for 1 hour to spectacular ruins of Tikal to explore the "City of Voices" for the day. At Tikal you will discover the heart of the Mayan World. Hidden by dense jungle until the 19th century, Tikal clearly is one of the most breathtaking Pre-Columbian archaeological sites. Once one of the largest and most powerful city/states of the Mayan Classic Period, Tikal was abruptly and mysteriously abandoned over 1000 years ago and disappeared over the centuries into the lush jungle. Visitors can only get a sense of the power and immensity of Tikal after climbing up Temple IV and looking out over the expansive site to view the distant temples protruding through the jungle canopy as well as overgrown structures yet to release from the jungle's vines. On top of the Lost World you will also have a chance to view the other jungle inhabitants of the area, such as the howler and spider monkeys who play in the trees surrounding the temples. You can listen to the over 410 species of birds, such as toucans, that bring music to the jungle canopy every day. Over 3000 structures have been unearthed from Tikal so far, including temples, palaces, living quarters, ball courts, and a sauna. Enjoy lunch and a brake at the nearby Jungle Lodge's restaurant. There are also many reliefs and stelae that have survived the centuries, all of which reveal the history of this magical city through Mayan hieroglyphs – stories about Tikal's kings, its incredible wealth, and its wars with neighboring cities. Archaeologists estimate that the 6.2 square miles that has been excavated at Tikal is only a fraction of the entire site, leaving many visitors wishing they had more time to explore this ancient and mysterious city. There is also a small museum on site with a collection of ceramics, jade, shell and bone jewelry and sculptures. After you have explored the plazas and temples and relished the history and importance of this Mayan city, it will be clear how Tikal became an important Mayan ceremonial center with the construction of major pyramids and temples with its best years being the Late Classic Period (600-900 AD). Tikal National Park, a UNESCO World Heritage Site, contains some of the most fascinating archaeological remains. This afternoon we return to the Las Lagunas Hotel for a restful night. (B,L)
DAY 07 (MON): IXPANPAJUL PARK / GUATEMALA CITY
This morning explore Ixpanpajul Park. Sure to be a day of adventure at this 1,112 acre-park serving as a refuge for a diverse collection of endemic birds, mammals, trees and plants. Ixpanpajul is the perfect destination for adventure and active families. Walk through the suspension bridges and admire the amazing view of the jungles and the Petén Itzá lagoon. Fly through the jungle and enjoy the scenery as you soar on one of five different zip line circuits. Horseback ride or tale a safari adventure, where you may encounter coati, raccoon, kinkajou, peccary, deer, agouti, spider monkey, howler monkey, armadillos, lowland paca, jaguarundi and many varieties of birds. The park supports and promotes different conservation and development projects for the community. Later on, your guide will take you to a nearby typical venue for lunch, Raices Bar & Grill or Capitan Tortuga restaurants. Afterwards we'll transfer you to the Jungle facility of ARCAS (Wildlife Rescue and Conservation Association). Learn how this non-profit organization helps rescue endangered species, including varieties of monkeys as well as birds such as macaws. They work to rehabilitate these animals, many of which can be returned to the wild. Finally, we continue to the airport for your flight back to Guatemala City (TAG Airlines 6:30PM – 7:15PM). Upon arrival in the city we transfer to the familiar Westin Camino Real Hotel for the night. Enjoy dinner on your own to give a warm farewell to the county. (B,L)
DAY 08 (TUE): GUATEMALA CITY / USA
After a leisurely breakfast, depart for the international airport to board your flight home. Arrive in the USA this afternoon and make onward connections to your destination city.
Transportation
The Land Cost does not incliude any flights. Round-trip international air from US gateways (New York, Los Angeles, San Francisco, Miami, Houston, Dallas, Denver, and Atlanta) is approximately $500-$900 per person. Airlines offering service arriving to Guatemala City International Airport include American, United, Delta, and Avianca. In this program the in-country round trip flights from Guatemala City to Flores and returning to Guatemala City with TAG airlines are estimated at $325 per person. Upon receipt of your deposit, we will send you more information about booking flights to match your land itinerary
Additional Information
EXCLUSIONS
US domestic nor International flights.
Local Guatemala flights and airport departure taxes ($30 per person).
Six (6) meals at about $20-35 each.
Tours, meals or other services not listed on the itinerary.
Early check-in or late check-out at hotels.
Alcoholic beverages nor items of a personal nature; such as clothing, equipment, laundry and phone calls.
Tips to the local staff. • Expenses incurred in trip preparation such as, but not limited to, non-refundable airline tickets, travel insurance, and additional expenses resulting from flight delays, schedule changes, cancellations, or missed connections.
VISA INFORMATION
A tourist visa is NOT required for US or Canadian citizens up to a maximum period of 90 days. To enter the country you need a valid passport and a valid airline ticket for onward travel. Guatemala does impose a departure tax of $30 per person to leave the country through the international airport. For those traveling with a passport from a country other than the US or Canada, visit the Guatemala embassy website for more information.
WEATHER INFORMATION
Guatemala's weather is eternally comfortable—neither too hot nor too cold. Its seasons tend to be divided into the dry season and the wet season, although the temperature, which averages 72°F across the country, varies more according to altitude than by the season. November through to April is the dry season and in the mountainous central region (Guatemala City, Antigua, Lake Atitlán, Chichicastenango, and the highlands) it is an ideal climate for outdoor pursuits with average temperatures of 64°F. It also coincides with the festivals of Easter week, Day of the Dead, the Burning of the Devil and the Saint Thomas festival in Chichicastenango. The rainy season runs from May to October which can hinder travel in more remote areas where roads are not well maintained, with Petén receiving the most amount of rainfall. The Petén region is hot throughout the year with an average temperature of 74°F, with rain possible year round. The busiest time of the year for tourism is between December and May when the dry season is in effect. Several festivals mean that much of the accommodation can be booked long in advance (especially in Antigua during Easter week). This is also a popular time for language learning and many North Americans come to study in the schools in towns such as Antigua & Xela.
Policies
Privacy Policy
Use of Information
We only collect information that consists of name, contact number, email address, residential address, and passport details. Rest assured that all these details are privately kept by World Juanderer for one-time purpose only, if and only if you avail services once, and not transferrable to any other client or business.
Other Information
We reserve the right to use or disclose any information as needed to satisfy any law, regulation or legal request, to protect the integrity of the site, to fulfill your requests, or to cooperate in any legal investigation.
Questions
If you would like us to update your information or cancel your subscription, or have questions about our privacy policy, please contact us at +63 917 772 6273 or email us at [email protected]. You may also visit our office at 20F Wynsum Corporate Plaza, F. Ortigas Jr. Road, Ortigas Center, Pasig City.
TERMS AND CONDITIONS
YOUR HOLIDAY RESERVATION
On receipt of your deposit, subject to availability and at our discretion, World Juanderer will reserve your place on your selected holiday. A contract is only made between you and us upon your booking being confirmed and accepted by us.
PRICE
Prices are subject to change without prior notice. Each package tour and its add-ons are subject to change based on the tour operators and number or participants in the tour.
IF WE CANCEL OR CHANGE YOUR HOLIDAY
3.1 World Juanderer reserves the right to change or cancel your booking in accordance with operating requirements or circumstances beyond its control.
3.2 If an alternative is not available or acceptable, you will be entitled to either a full refund of monies paid by you to us or transfer to another World Juanderer holiday without payment of any transfer fee.
3.4 If the change or cancellation is due to force majeure (i.e. circumstances like political unrest, war or threat of war, riots, bad weather conditions etc.), we will give a full refund of any monies paid to us less reasonable expenses incurred by us in respect of your booking.
3.5 World Juanderer is not responsible for the costs of any other travel arrangements affected due to our cancellations or rescheduling of any trip departure.
HOLIDAY DETAILS AND CONDITIONS
4.1 With our personal experience in traveling and joining these tour packages, World Juanderer will do our best, at our discretion, to select accommodation, sightseeing trips, and transportation to give you good value for money.
4.2 World Juanderer constantly strives to improve trip itineraries and features. If such improvements can be made, or unforeseen circumstances beyond our control make changes necessary, we reserve the right to vary itineraries and to substitute hotels. World Juanderer is not responsible for any other travel arrangements affected due to our cancellations.
LIABILITY
5.1 We will be entitled to keep for each account any interest earned on such monies.
5.3 All monies paid by you to us, whether in respect of the deposit or full payment, may be disbursed by us as and when we see fit, in respect of the services to be provided and/or fees payable under your selected holiday. The payment of a deposit or any other monies in respect of your holiday shall be deemed to be an authorization to disburse thereof as aforesaid.
BOOKING YOUR TRAVEL
1.1 In order to reserve your holiday, you must inquire and get in touch with the Travel Specialist to check the preferred travel package. World Juanderer accepts the deposit as a first installment of the holiday price only once World Juanderer has confirmed the booking in writing.
1.2 Deposit and final payment will be converted to the local currency (if payment is non-Philippines Peso) at point of booking. Conversion is based on the prevailing exchange rate at time of full/balance payment and what is released by the Bangko Sentral ng Pilipinas.
1.3 World Juanderer cannot guarantee special add-on requests nor will it assume any responsibility or liability if clients' special requirements are not fulfilled.
PAYMENT
2.1 If payment isn't made by the due date, World Juanderer may assume that you have cancelled and World Juanderer will levy cancellation charges in accordance with clause 3 below.
2.2 Tickets and other documents will not be forwarded until we have received full payment.
2.3 In the case of Late Bookings made within 45 days of your departure from your home country, the full cost of the holiday will be payable immediately on booking and we reserve the right to provide all travel documents at the holiday departure point.