Low Cost Travel

Enjoy a worry-free holiday from our wide-range of travel itineraries--be it from Asia-Pacific, Europe, America, or Africa. How does a Mediterranean cruise in summer or a Scandinavian trip in winter sound like? Experience culture first-hand and juander with us..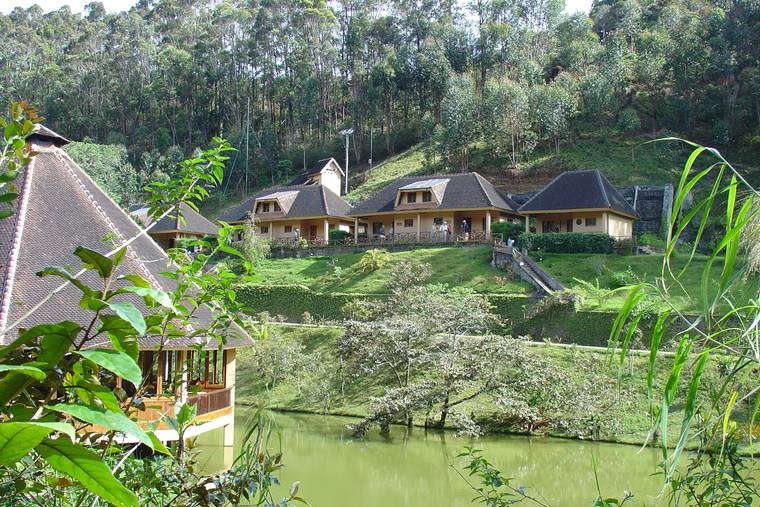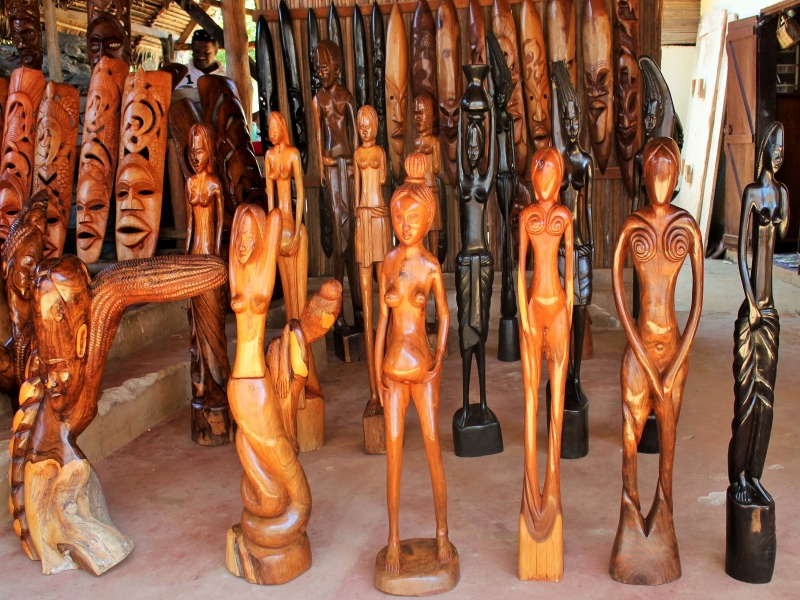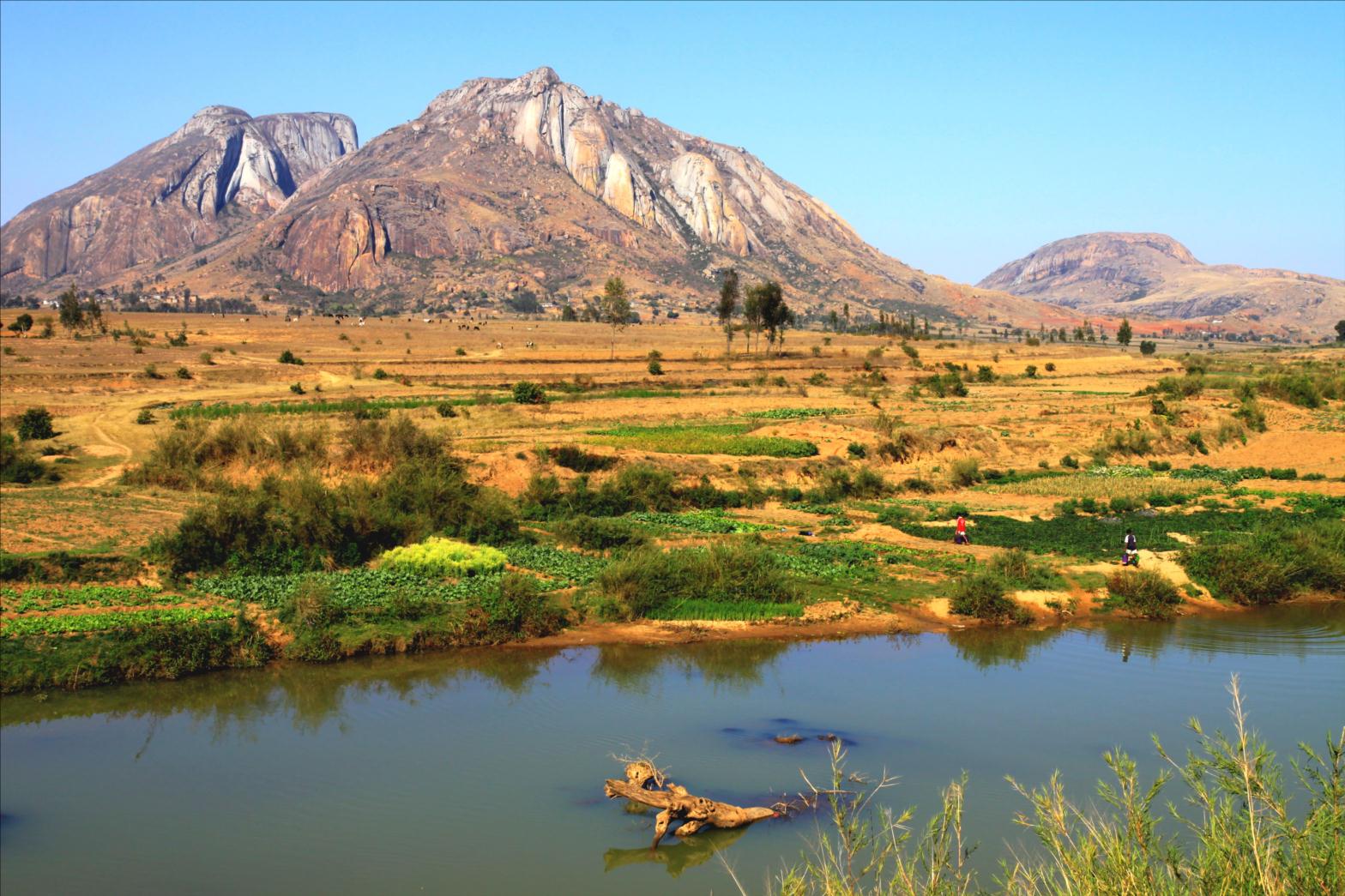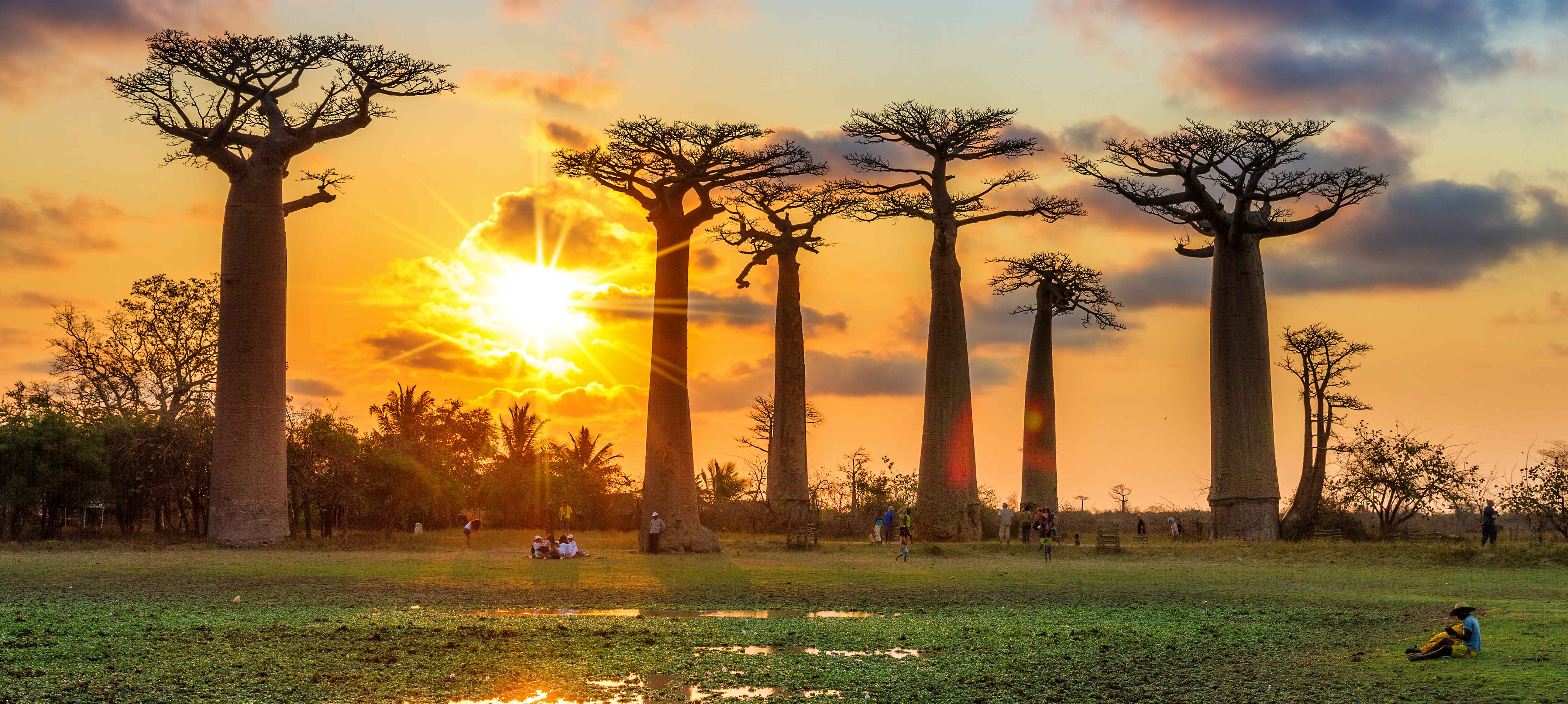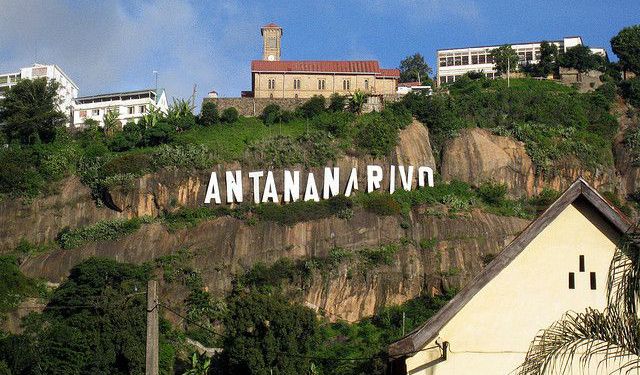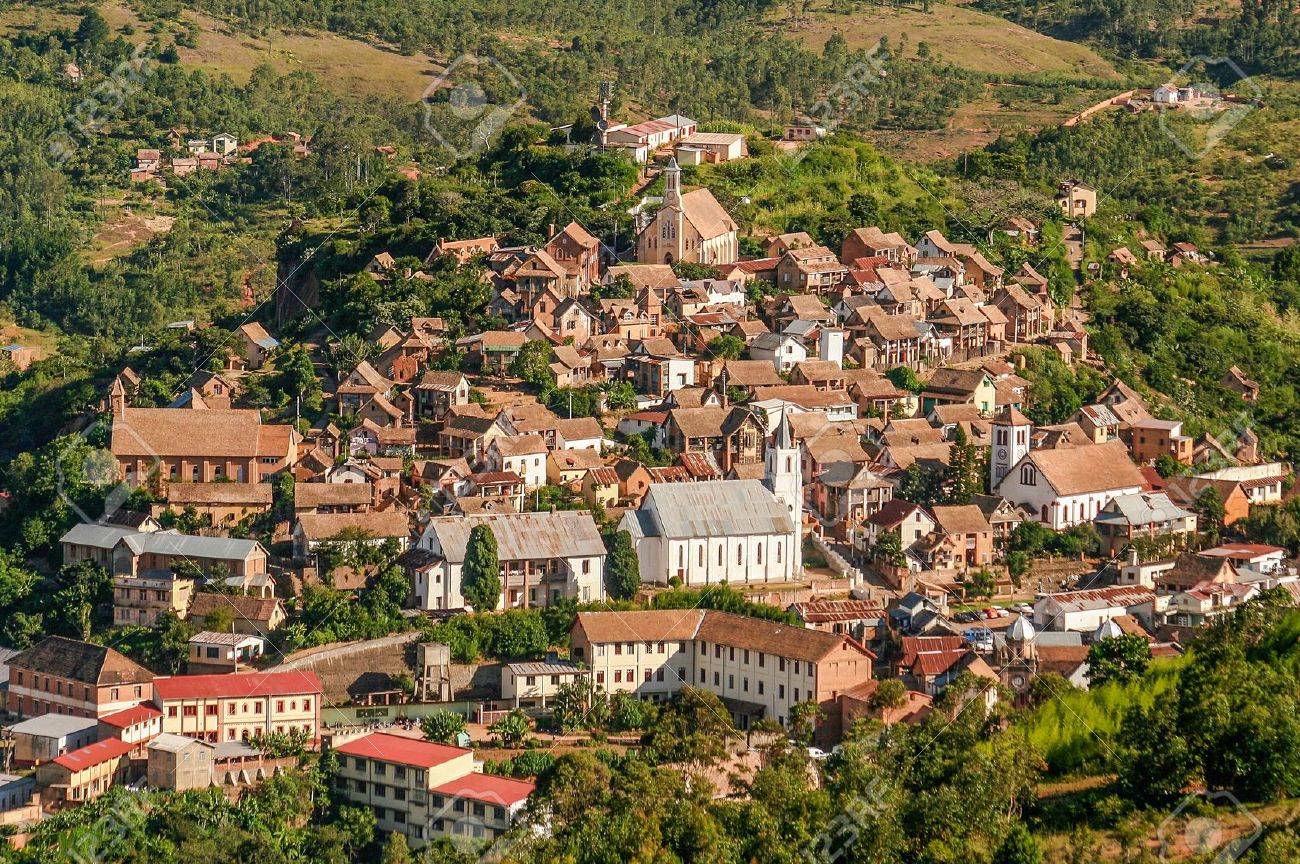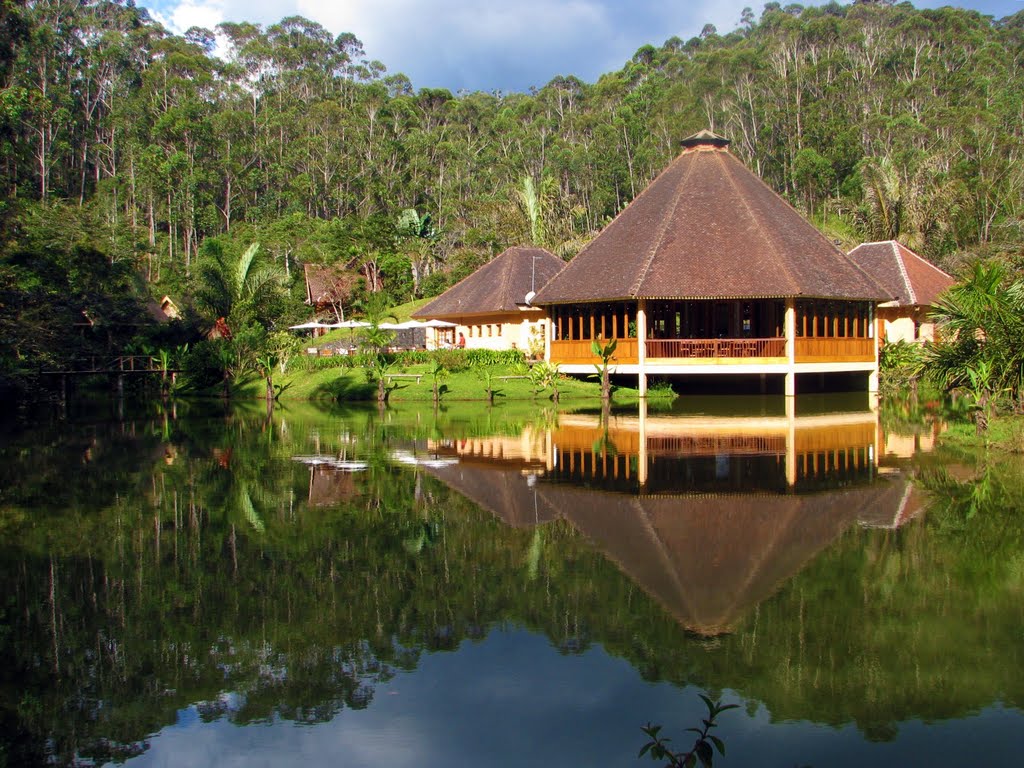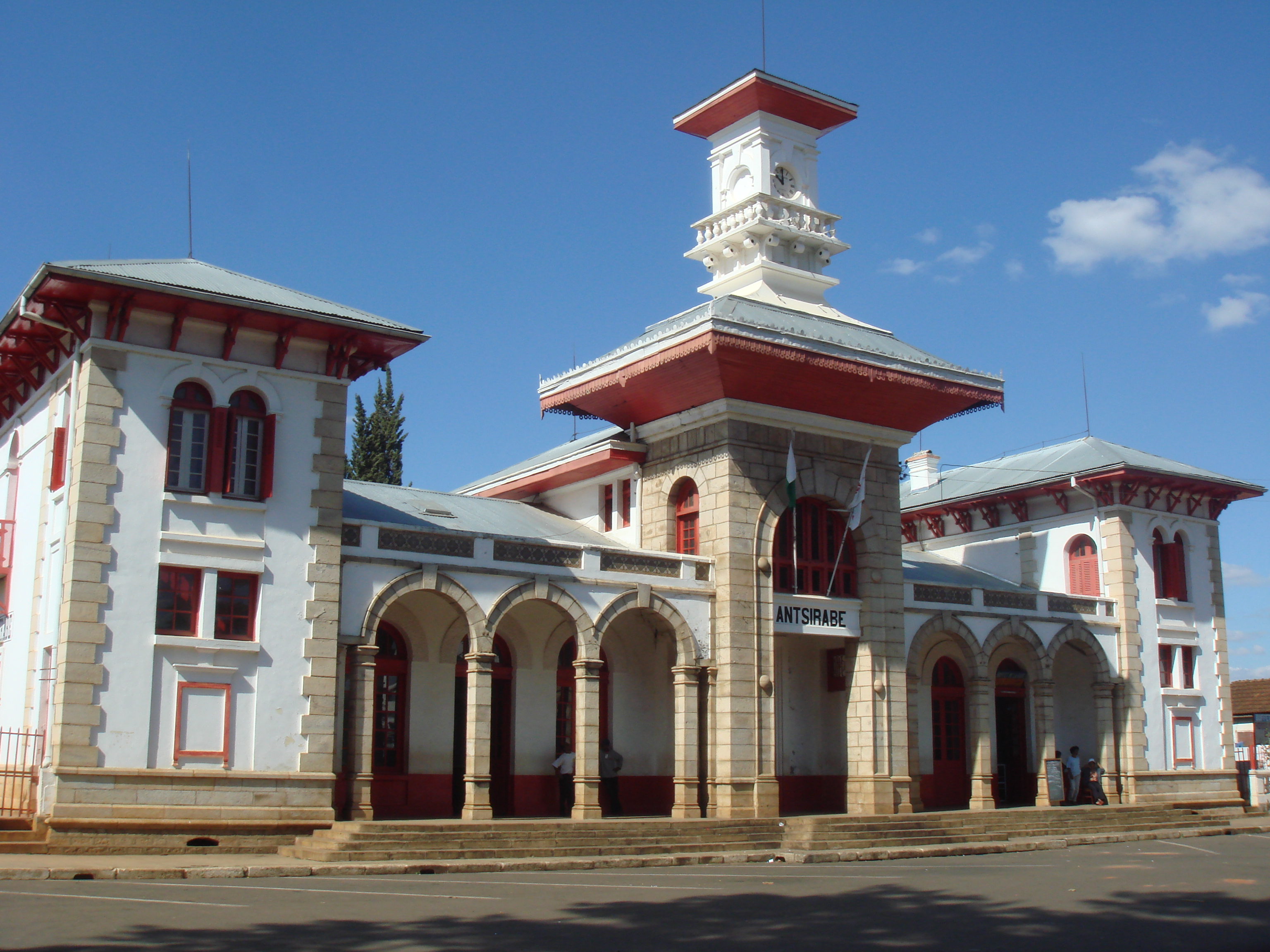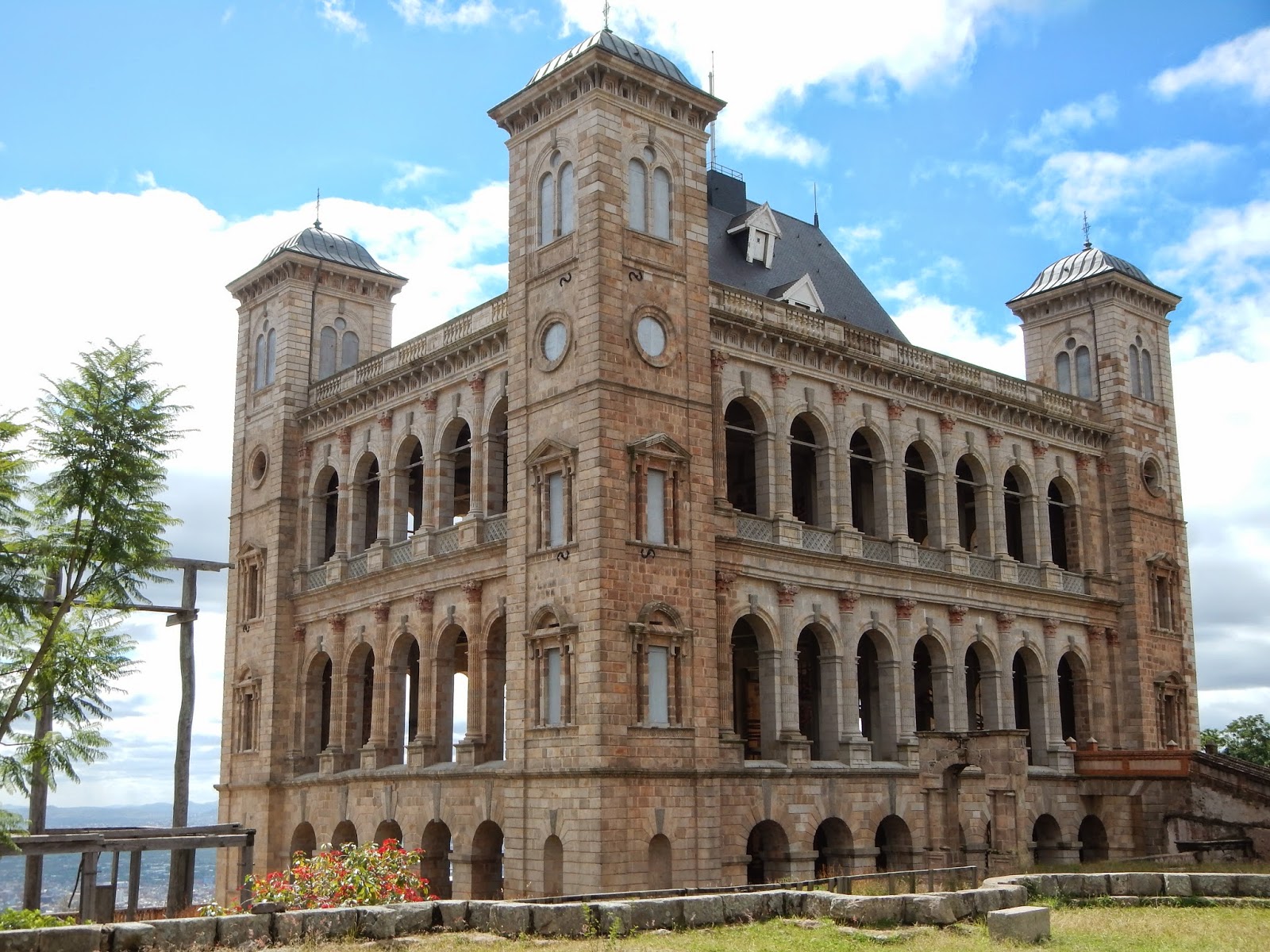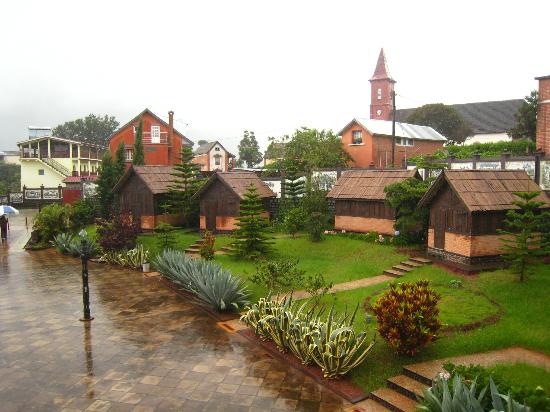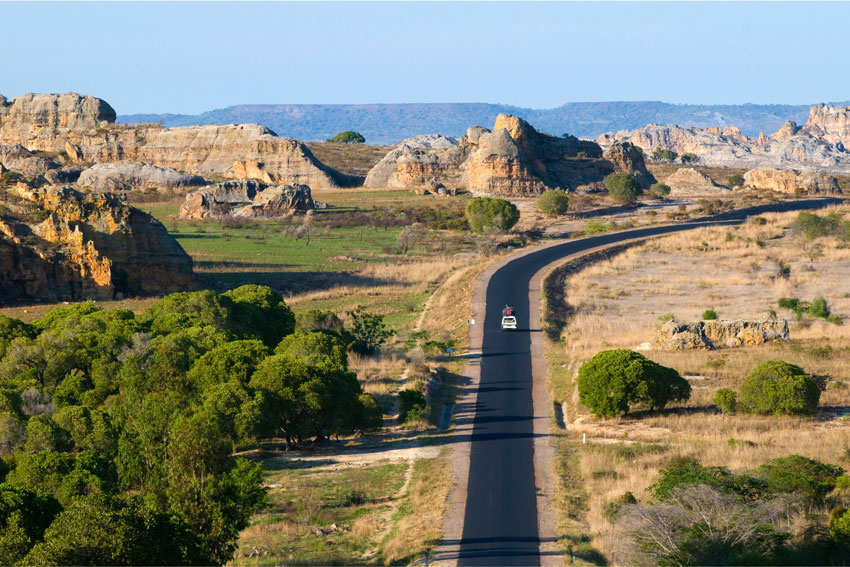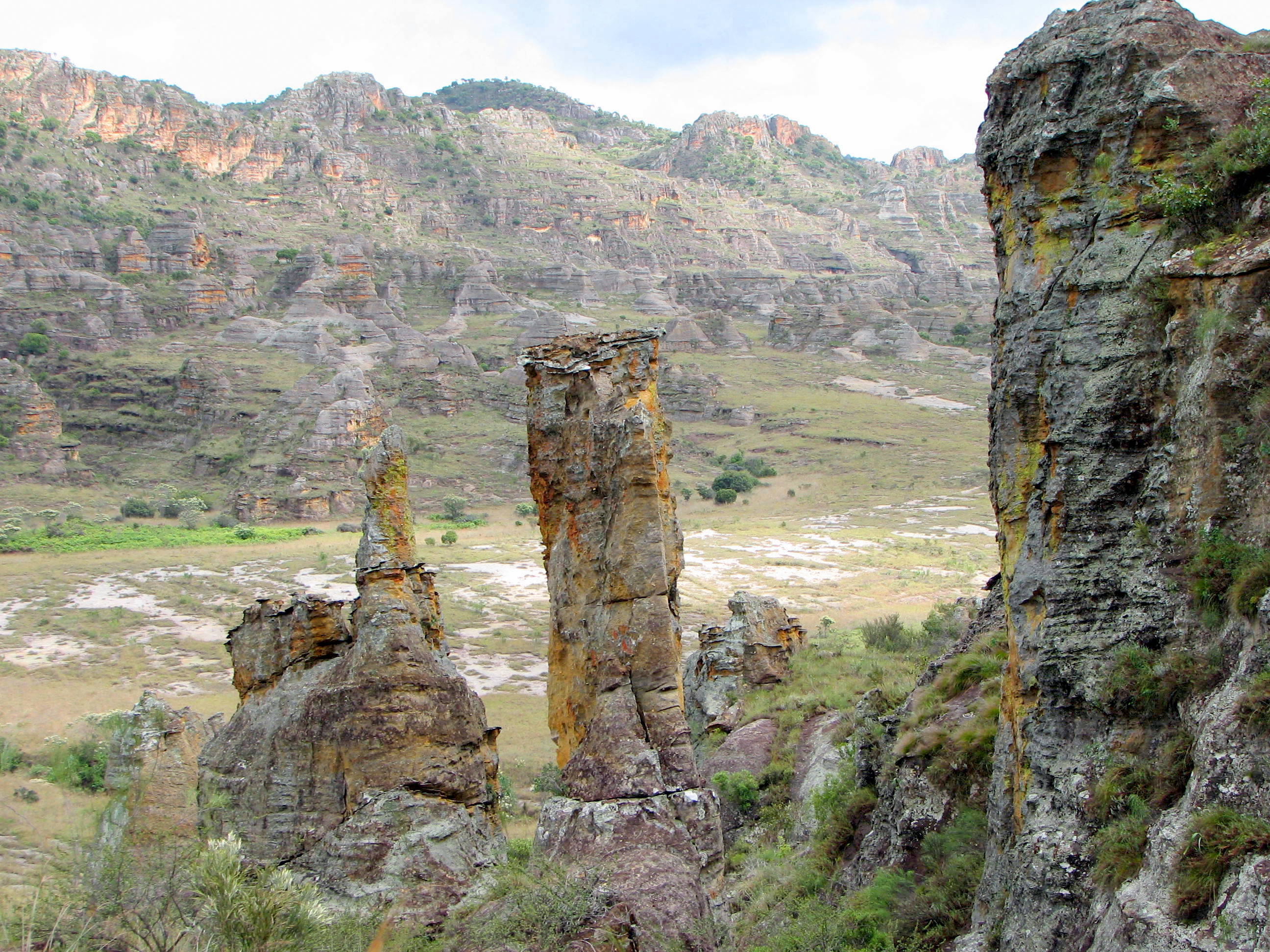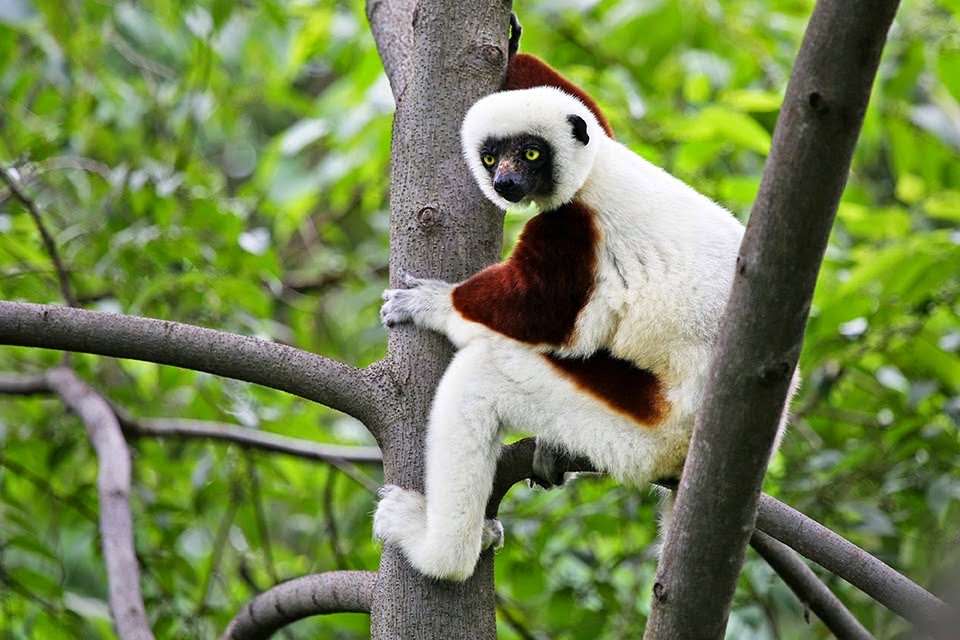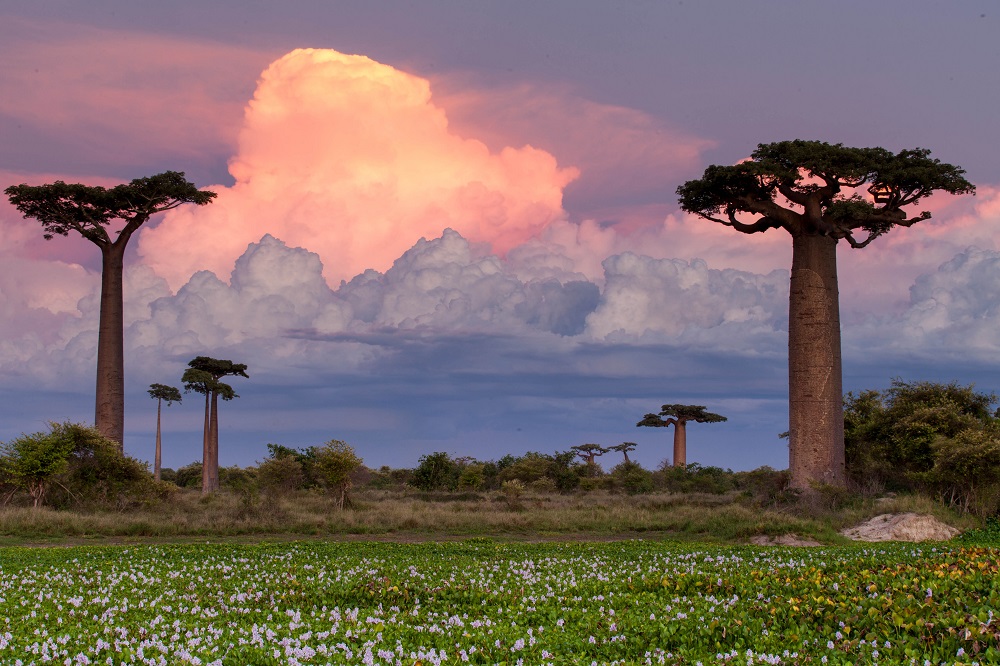 MADAGASCAR SIGNATURE
14 days
Land Arrangement only
$1256
About your trip
From the secret life of Madagascar's deep rainforests to the lush highlands and the barren moonscapes of Isalo, this tour presents the island's diverse environments in all their pristine glory. Experienced trackers and park rangers guide the way and reveal the elusive wildlife of the island's unique ecosystems, and accommodations from historic townhouses to rainforest lodges provide an authentic Madagascan experience.
Tour Highlights
Visit traditional villages and encounter the abundant wildlife.
Marvel at the barren landscapes and twisted rock formations in Isalo National Park.
Explore the ancient old city of Antananarivo.
Inclusions
13 nights accommodation
13 breakfasts
12 dinners
Roundtrip private airport to hotel transfers
Tours and activities as indicated in the itinerary
Itinerary
DAY 1: ANTANANARIVO (BREAKFAST)
Enjoy a private vehicle transfer to/from the Antananarivo International Airport. Accommodation: Lokanga Boutique Hotel
DAY 2: ANTANANARIVO (BREAKFAST AND DINNER)
Begin this Madagascar adventure by exploring the capital and largest city in Madagascar. Discover the colonial history of this ancient city, and find out the reason why Antananarivo was once named "the city of a Thousand." Marvel at the goings on and the daily life routines of these Malagasy people. Highlights of this tour include a visit to the Old City sections, and the palace of the Queen, which will introduce you to the architecture and urbanism of this dynamic African city. No tour of the town is complete without a moment's pause on one of the hills to take in the view over the city. A private vehicle with driver will be at your disposal for the day. Accommodation: Lokanga Boutique Hotel
DAY 3: ANTANANARIVO – ANDASIBE-MANTADIA NATIONAL PARK (BREAKFAST AND DINNER)
Depart from the Madagascar capital, Antananarivo, and travel along the hillside twisty roads towards the Eastern part of the island. The first scheduled stop will be in Marozevo at the Pereyras reserve for the first glimpse of Madagascar's unique biodiversity and fantastic Chameleon Sanctuary. Continue along to Andasibe-Mantadia National Park, and start the discovery tour of the nocturnal animals and primates that inhabit this unique and distinctive National Park. The Lemur is a clade of strepsirrhine primates endemic to the island of Madagascar. The actually word "lemur" derives from the word lemures (ghosts or spirits) from Roman mythology, and was first used to describe the nocturnal habits and slow pace of certain creatures, which applied perfectly to the habitual primates of Madagascar. Shortly after humans arrived on the island of Madagascar some 2,000 years ago, there were some lemurs as large as a gorilla. Today, there are nearly 100 species of lemurs, and most of those species have been discovered or promoted to full species status since the 90's. Accommodation: Vakona Forest Lodge
DAY 4: ANDASIBE-MANTADIA NATIONAL PARK (BREAKFAST AND DINNER)
A private vehicle with driver will be at your disposal for the day. Begin the day with a hike through the rainforest to discover the natural Malagasy flora and fauna, as well as the famous Indri lemurs. The Indri lemur is one of the largest in size and has a lovey thick black and white coat. The Indri is well known for its loud, distinctive songs, which will help you to locate them within the thick forest vegetation. Other lemurs which can be seen in this area include the red-bellied lemur, brown lemur, and the lesser bamboo lemur. The park is also a place of habitat for some nocturnal lemur species including the brown mouse lemur, greater dwarf lemur, eastern woolly lemur, sportive lemur and if you lucky, the elusive nocturnal Aye Aye. During your rainforest exploration enjoy a stop for some relaxation at a picturesque waterfall. This day tour is filled with beautiful landscapes and a variety of habitual wildlife. Almost half of the world's chameleon's population, that being some 60 different species, are found only in Madagascar. They are known for their ability to change color as these reptiles can alter their appearance in response to changes in temperature, light, and mood. By rotating each eye independently, chameleons able to see all sides and directions without moving their heads, making meals out of flies instantaneously! Accommodation: Vakona Forest Lodge
DAY 5: ANDASIBE-MANTADIA NATIONAL PARK – ANTSIRABE (BREAKFAST AND DINNER)
Today, hop into your privately driven vehicle as you depart towards Andasibe, making route to Tana and then southwards to Antsirabe. You will cross the highlands via the famous national RN7, which leads to the South of Madagascar. A lunch-stop is scheduled in Ambatolampy where the opportunity presents itself to meet the passionate villagers who make handmade pots and other frequently used household items. In the afternoon, you will reach the town of Antsirabe, known as the "Vichy Malgache" and famous for its thermal waters and rickshaws. Accommodation: Couleur Café
DAY 6: ANTSIRABE – RANOMAFANA (BREAKFAST AND DINNER)
Our highland crossing into the region of Betsileo brings you to the first stop in the town of Ambositra, famous for its workshops and Zafimaniry Wood Carvings. Next, we will visit some various other handcrafter workshops. Just after lunch, we will finally begin heading into the Ranomafana rainforest. Once you get there, a night visit through the rainforest will uncover some of the many nocturnal species that call this rainforest home including lemurs, frogs and chameleons. The approximately travel and tour time is 6.5 hours. Accommodation: Setam Lodge
DAY 7: RANOMAFANA (BREAKFAST AND DINNER)
A private vehicle with driver will be at your disposal for the day. Today you will visit the Ranomafana forest; this forest is known for species of bamboo lemurs found in Madagascar. The most common is the lesser bamboo lemur which can also be seen in Andasibe. The greater bamboo lemur is very rare and only known to be found in two locations. You may find them by hearing the crack of big bamboo stems as they feed. The star of Ranomafana is the golden bamboo lemur "Hapalemuraureus" which was only discovered in 1986 whilst researchers were trying to find the greater bamboo lemur. The park was created soon after this discovery. The largest lemur in the park is the elusive Milne-Edwards sifaka, often spotted high up in the forest canopy. You should also look out for red bellied lemurs which live in couples with their offspring and red fronted brown lemurs which live in large groups. Ranomafana is also a birding hotspot but finding birds in the dense forest can be very tricky. In real life, the island of Madagascar has no lions, giraffes, zebras, or hippos, unlike the animated movie! The fossil record shows that hippos once lived on the island, but scientists think they went extinct about 1,000 years ago. These hippos, known as pygmy hippos, were much smaller than their African relatives. The largest mammal-carnivore on the island of Madagascar is the Fossa, a close relative of the mongoose. Often compared in size to a small cougar, the Fossa feature semi-retractable claws and flexible ankles allowing it to climb and descend trees head-first. Accommodation: Setam Lodge
DAY 8: RANOMAFANA – FIANARANTSOA (BREAKFAST AND DINNER)
Start the day off bright and early as you head out on a hike through the forest for a day of exploration. Set out on foot, accompanied by your expert guide, to the deep regions of the National Park of Ranomafana to view the diverse variety of Lemurs living here. The park's star attraction is the golden bamboo lemur, often found grazing amongst the bamboo thickets. Marvel at the colorful bird-life and uniquely beautiful flora and fauna of this rich natural habitat. Enjoy your private vehicle transfer from Ranomafana to Fianarantsoa. The drive will take approximately two hours. Today enjoy your private guided tour of old town Fianarantsoa. It is perched onto the hills with its beautiful traditional architecture reflecting the different stages of colonization. You will walk through the streets of Fianarantsoa and stop at the major landmarks to know more about the connection between the Betsileo and the period of colonization. Accommodation: Tsara Guest House
DAY 9: FIANARANTSOA – ISALO NATIONAL PARK (BREAKFAST AND DINNER)
This adventure continues as you depart the highlands area in the comfort of a privately driven vehicle, and travel further South towards the semi-dry landscapes this truly diverse island country. The first scheduled stop of the day is in the small town of Ambalavao, one of the cultural hubs of the country, boasting a variety of architectural treasures and quaint veranda-lined houses. Enjoy a visit to the entirely natural Paper Factory in Antemoro. Here, inlaid paper is created from plants and flowers which are exported nowadays all over the globe to create some of the world's most famous and beautiful greeting cards. The day's journey is completed upon your arrival into Ranohira the main town outside Isalo National Park. Isalo National Park is home to some of Madagascar's most stunning scenery, with barren landscapes, twisted rock formations and extraordinary plants life. Accommodation: Isalo Rock Lodge
DAY 10: ISALO NATIONAL PARK (BREAKFAST AND DINNER)
Spend the day exploring the almost lunar landscapes of the Isalo National Park. With an expert guide at your side, travel through the deep canyons of this stellar location. Visit the wonderful waterfalls and natural pools as they pass, providing an ideal opportunity for a refreshing swim or to take some memorable photos. As your day comes to an end enjoy watching the natural beauty of the sun-setting below the horizon of this stunning national park. A private vehicle with driver will be at your disposal for the day. The Tenrec is considered one of the first mammals to arrive on Madagascar. Although it looks very similar to hedgehogs, or otters, they are not closely related to any of them, their closest relatives are some other African, insectivorous mammals such as golden moles and elephant shrews. When scared, this little dynamo curls up in a ball and extend its spiky hairs to protect themselves from predators. Accommodation: Isalo Rock Lodge
DAY 11: TOLIARA(TULEAR) – ISALO NATIONAL PARK – ANAKAO (BREAKFAST AND DINNER)
The Grandidiera Baobab Tree or Monkey Bread Tree is the biggest and most famous of Madagascar's six species of baobabs. This imposing and unusual tree is endemic to the island of Madagascar, where it is an endangered species threatened by the encroachment of agricultural land. Each of the Grandidier's Baobabs have massive cylindrical trunks, that span up to three meters across, and are covered with smooth, reddish-grey bark. They can reach a whopping 25 to 30 meters in height, and truly standout amongst the native Madagascar flora and fauna. They often produce large, dry fruits which contain kidney-shaped seeds providing an edible pulp. Depart this morning bright and early on a coastal drive to the city of Toliara. En-route your expert driver will explain the importance of the numerous villages that have been formed during the period of the sapphire rush. You will then go to the Tuliara port and meet your boat trasfer to the island of Anako. This water transfer will take 45 minutes. Accommodation: Anakao Ocean Lodge & Spa
DAY 12: ANAKAO (BREAKFAST AND DINNER)
This morning, bright and early, your guide will take you out on an exclusive island adventure. Not far off the coral reef coastline emerges the beautiful island of Nosy Ve, an uninhabited island boasting a variety of bird species. Enjoy a peaceful boat ride to get to this small island before taking a short stroll around exploring the unique birdlife and native flora and fauna. Spend the remainder of the afternoon relaxing on the picturesque, isolated beach. This day trip will make you feel as if you were in the world of Robinson Crusoe. Accommodation: Anakao Ocean Lodge & Spa
DAY 13: ANAKAO (BREAKFAST)
Today, enjoy some time doing whatever you please, reading on the beach, snorkelling and diving, a visit to the nearby village, or taking a quad-bike excursion. Anakao provides a variety of options for your leisurely enjoyment. Accommodation: Anakao Ocean Lodge & Spa
DAY 14: ANAKAO – TOLIARA(TULEAR) – ANTANANARIVO (NO MEAL)
A privately driven speed boat will provide you with the means of transportation between Anakao and the mainland of Madagascar. A private vehicle with driver will provide a transfer to/from the airport. Enjoy your flight from Toliara (TLE) to Antananarivo (TNR), the flight will take 1 hour and 5 mins. Enjoy a private vehicle transfer to/from the Antananarivo International Airport. Accommodation: Depart
Transportation
Roundtrip international airfare are excluded on this package. Roundtrip private airport to hotel transfers are included.
Additional Information
Rates are per person based in US Dollars.
Rates are valid for all nationalities and valid until December 2016.
Minimum of 2 adults travelling together.
Exclude airfare, airline taxes, travel insurance and tipping to guide, driver and porter.
Subject to availability at the time of booking.
Rates are subject to change.
Policies
Privacy Policy
Use of Information
We only collect information that consists of name, contact number, email address, residential address, and passport details. Rest assured that all these details are privately kept by World Juanderer for one-time purpose only, if and only if you avail services once, and not transferrable to any other client or business.
Other Information
We reserve the right to use or disclose any information as needed to satisfy any law, regulation or legal request, to protect the integrity of the site, to fulfill your requests, or to cooperate in any legal investigation.
Questions
If you would like us to update your information or cancel your subscription, or have questions about our privacy policy, please contact us at +63 917 772 6273 or email us at [email protected]. You may also visit our office at 20F Wynsum Corporate Plaza, F. Ortigas Jr. Road, Ortigas Center, Pasig City.
TERMS AND CONDITIONS
YOUR HOLIDAY RESERVATION
On receipt of your deposit, subject to availability and at our discretion, World Juanderer will reserve your place on your selected holiday. A contract is only made between you and us upon your booking being confirmed and accepted by us.
PRICE
Prices are subject to change without prior notice. Each package tour and its add-ons are subject to change based on the tour operators and number or participants in the tour.
IF WE CANCEL OR CHANGE YOUR HOLIDAY
3.1 World Juanderer reserves the right to change or cancel your booking in accordance with operating requirements or circumstances beyond its control.
3.2 If an alternative is not available or acceptable, you will be entitled to either a full refund of monies paid by you to us or transfer to another World Juanderer holiday without payment of any transfer fee.
3.4 If the change or cancellation is due to force majeure (i.e. circumstances like political unrest, war or threat of war, riots, bad weather conditions etc.), we will give a full refund of any monies paid to us less reasonable expenses incurred by us in respect of your booking.
3.5 World Juanderer is not responsible for the costs of any other travel arrangements affected due to our cancellations or rescheduling of any trip departure.
HOLIDAY DETAILS AND CONDITIONS
4.1 With our personal experience in traveling and joining these tour packages, World Juanderer will do our best, at our discretion, to select accommodation, sightseeing trips, and transportation to give you good value for money.
4.2 World Juanderer constantly strives to improve trip itineraries and features. If such improvements can be made, or unforeseen circumstances beyond our control make changes necessary, we reserve the right to vary itineraries and to substitute hotels. World Juanderer is not responsible for any other travel arrangements affected due to our cancellations.
LIABILITY
5.1 We will be entitled to keep for each account any interest earned on such monies.
5.3 All monies paid by you to us, whether in respect of the deposit or full payment, may be disbursed by us as and when we see fit, in respect of the services to be provided and/or fees payable under your selected holiday. The payment of a deposit or any other monies in respect of your holiday shall be deemed to be an authorization to disburse thereof as aforesaid.
BOOKING YOUR TRAVEL
1.1 In order to reserve your holiday, you must inquire and get in touch with the Travel Specialist to check the preferred travel package. World Juanderer accepts the deposit as a first installment of the holiday price only once World Juanderer has confirmed the booking in writing.
1.2 Deposit and final payment will be converted to the local currency (if payment is non-Philippines Peso) at point of booking. Conversion is based on the prevailing exchange rate at time of full/balance payment and what is released by the Bangko Sentral ng Pilipinas.
1.3 World Juanderer cannot guarantee special add-on requests nor will it assume any responsibility or liability if clients' special requirements are not fulfilled.
PAYMENT
2.1 If payment isn't made by the due date, World Juanderer may assume that you have cancelled and World Juanderer will levy cancellation charges in accordance with clause 3 below.
2.2 Tickets and other documents will not be forwarded until we have received full payment.
2.3 In the case of Late Bookings made within 45 days of your departure from your home country, the full cost of the holiday will be payable immediately on booking and we reserve the right to provide all travel documents at the holiday departure point.