Low Cost Travel

Enjoy a worry-free holiday from our wide-range of travel itineraries--be it from Asia-Pacific, Europe, America, or Africa. How does a Mediterranean cruise in summer or a Scandinavian trip in winter sound like? Experience culture first-hand and juander with us..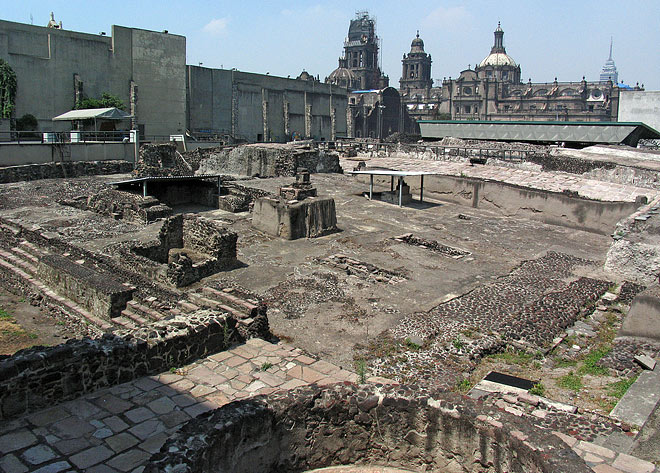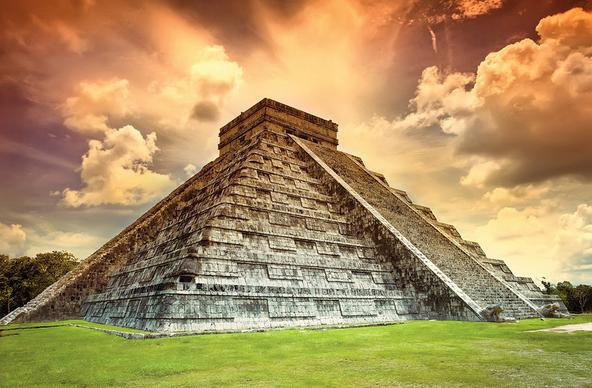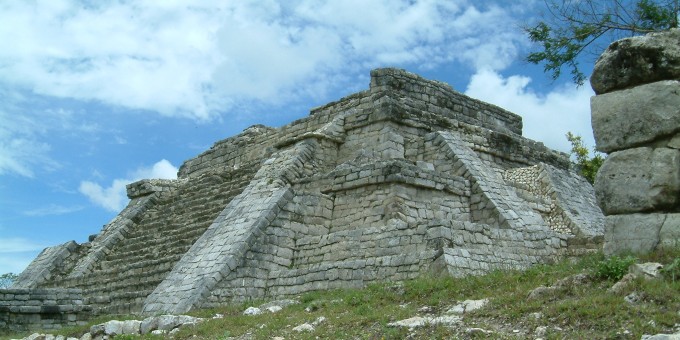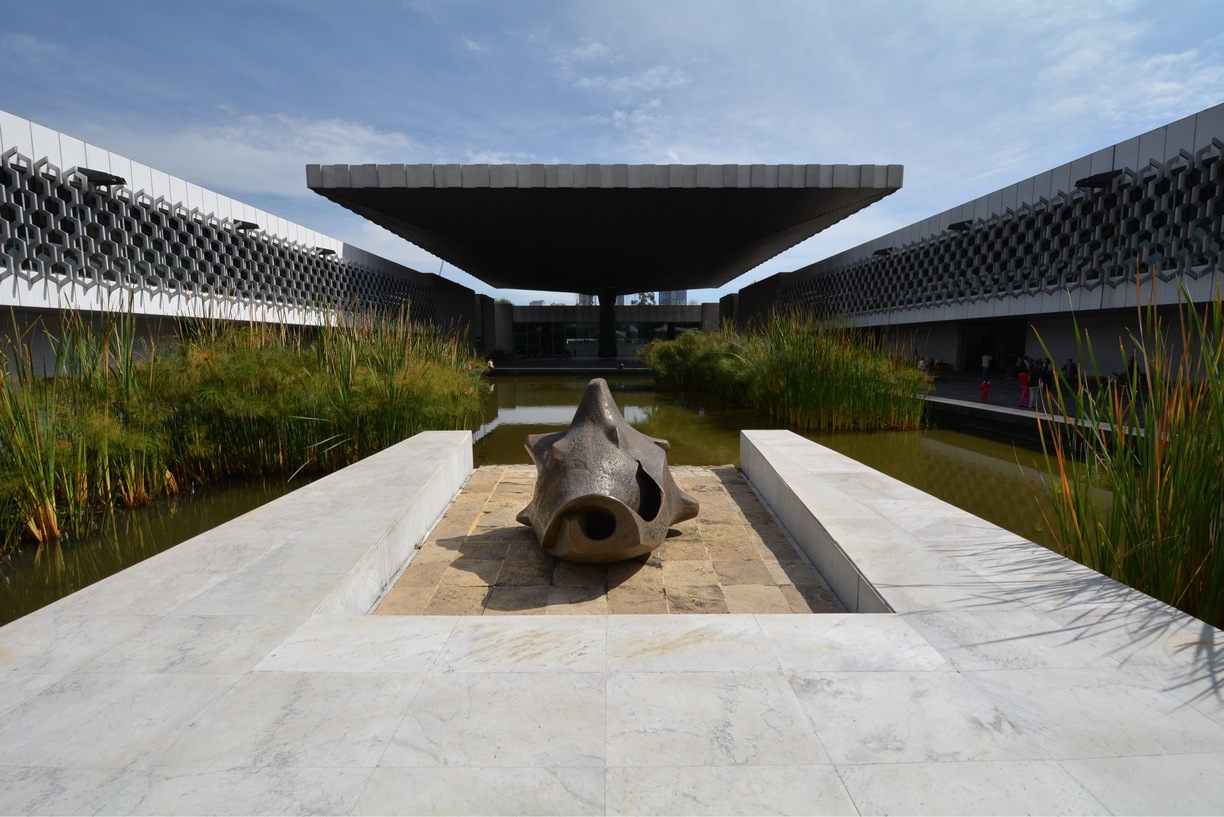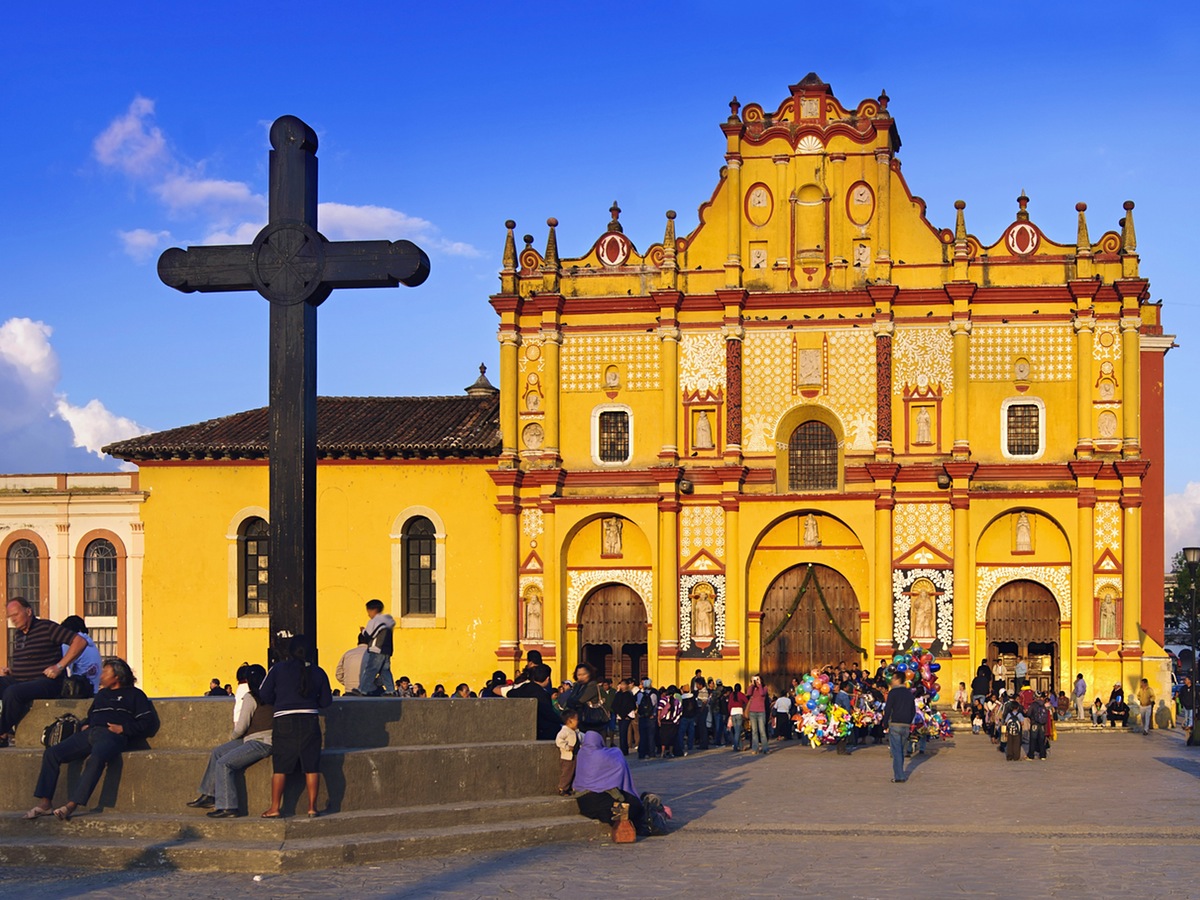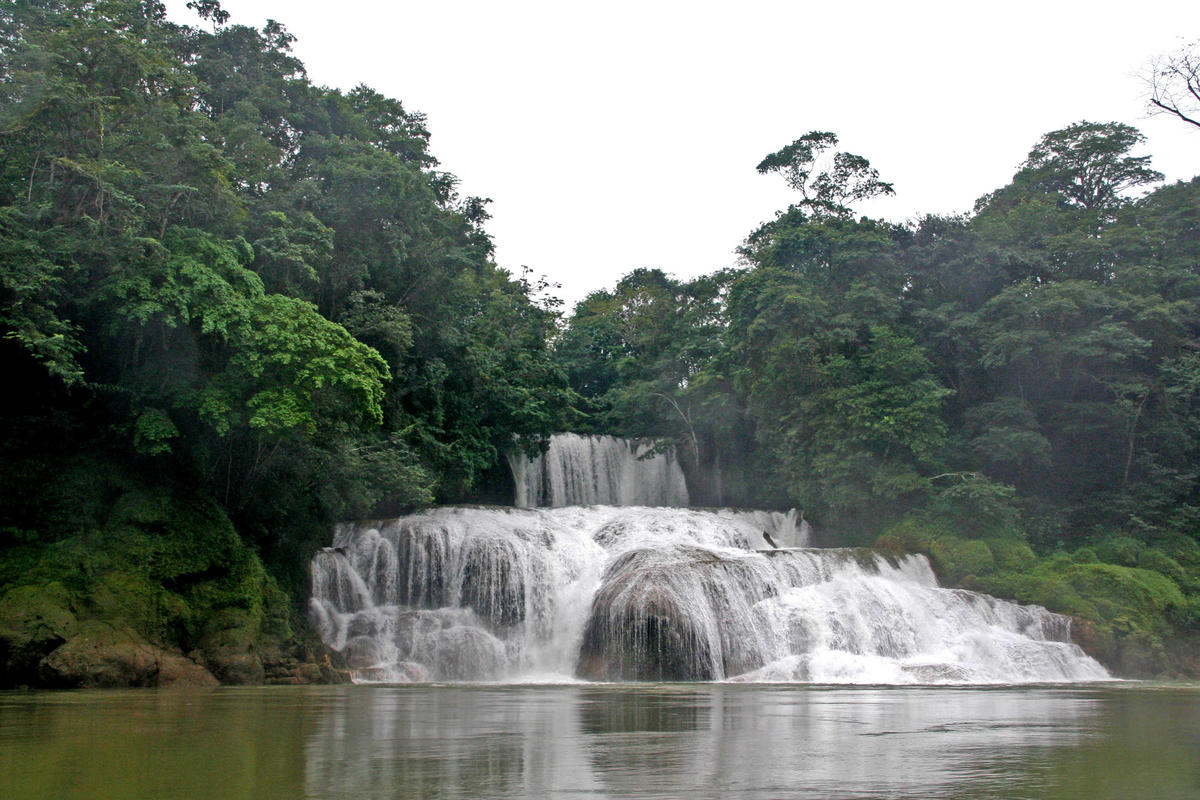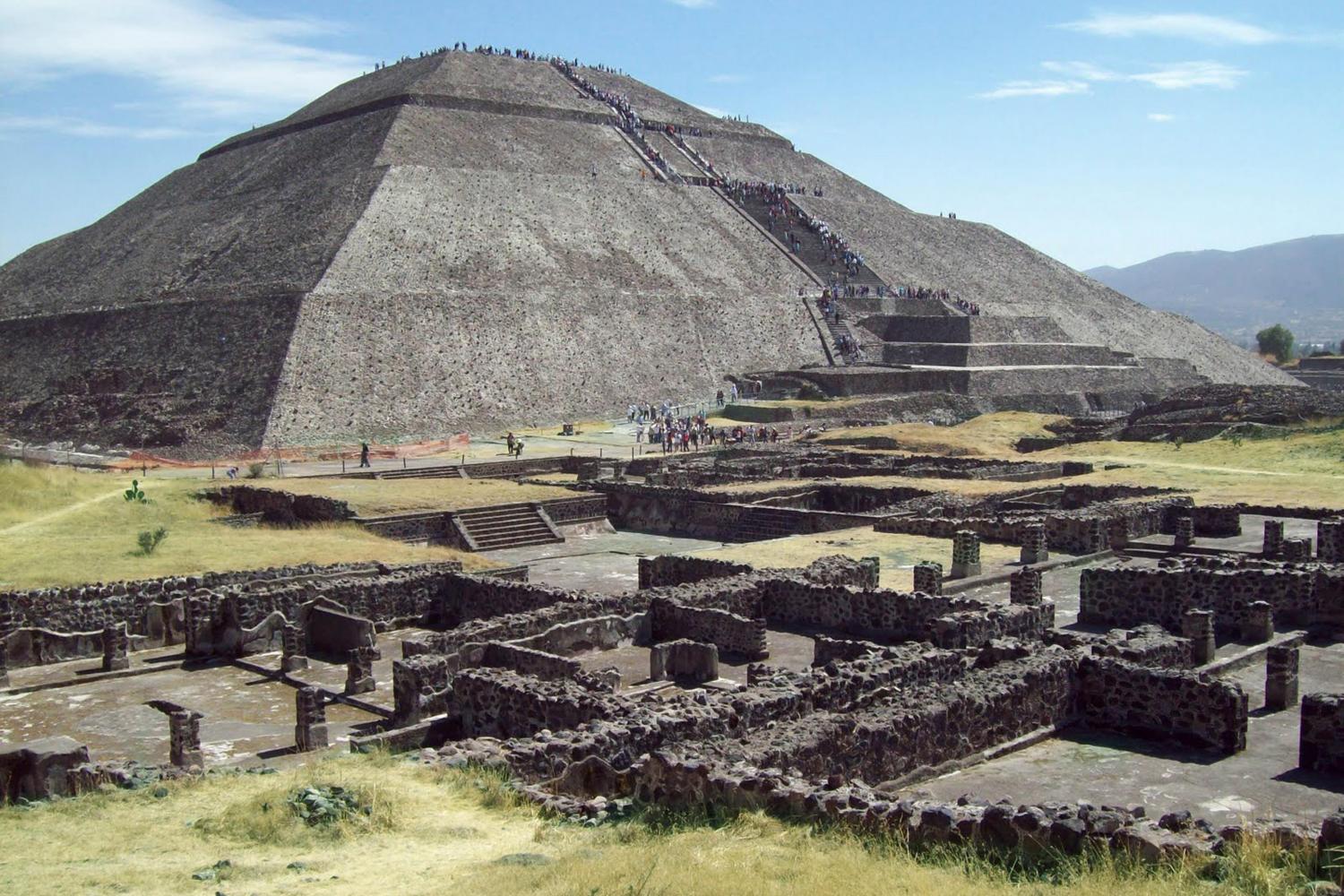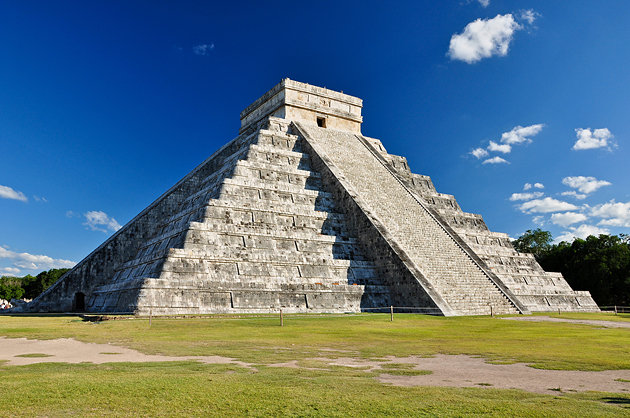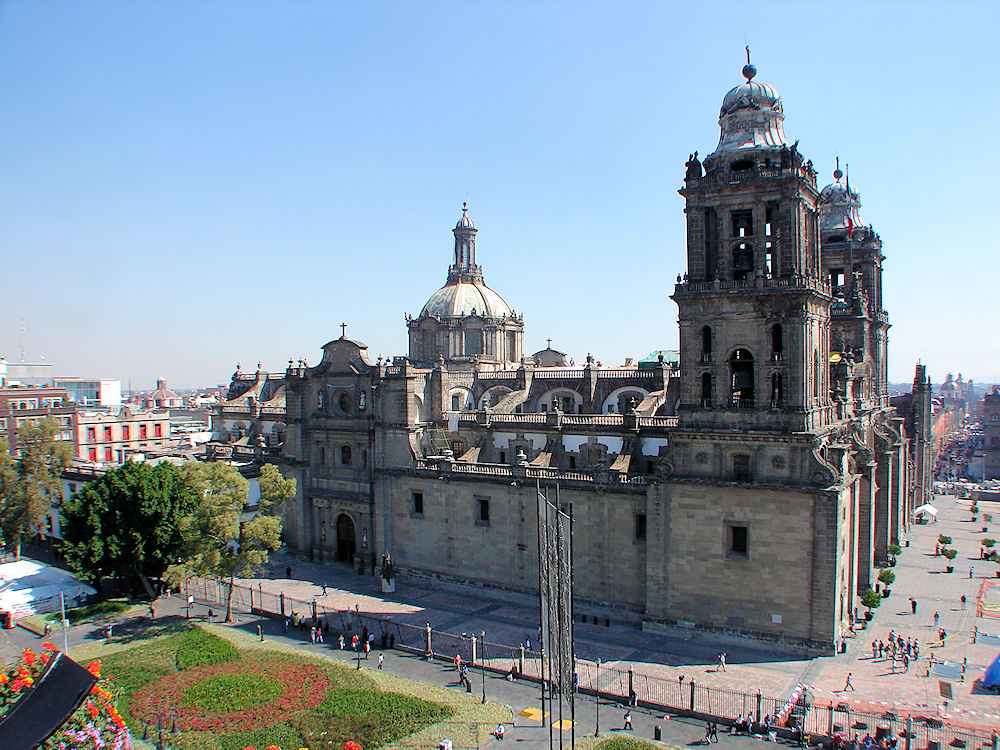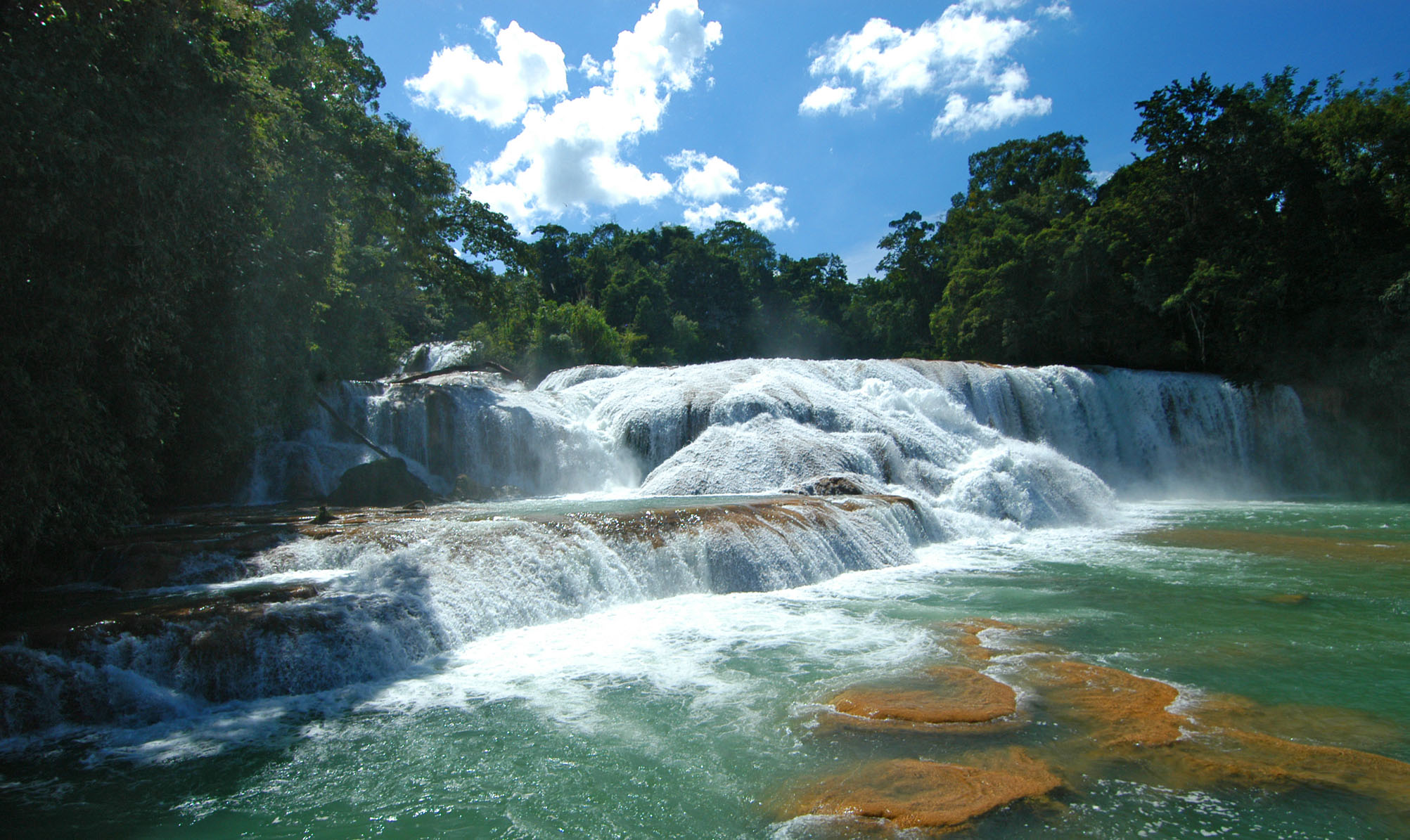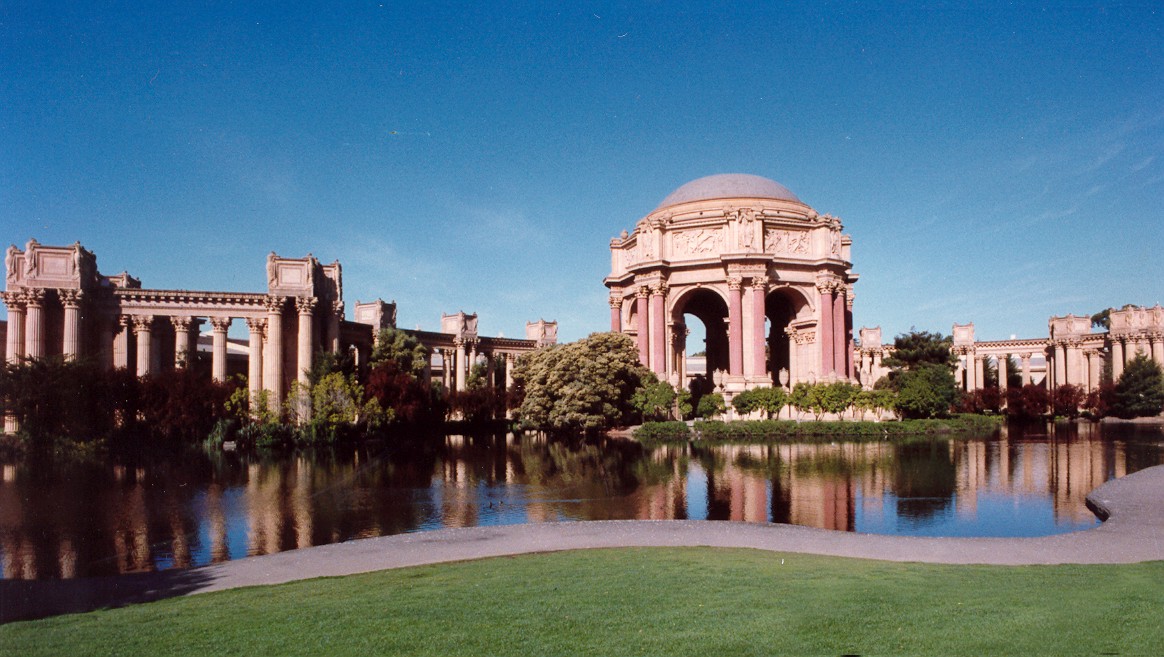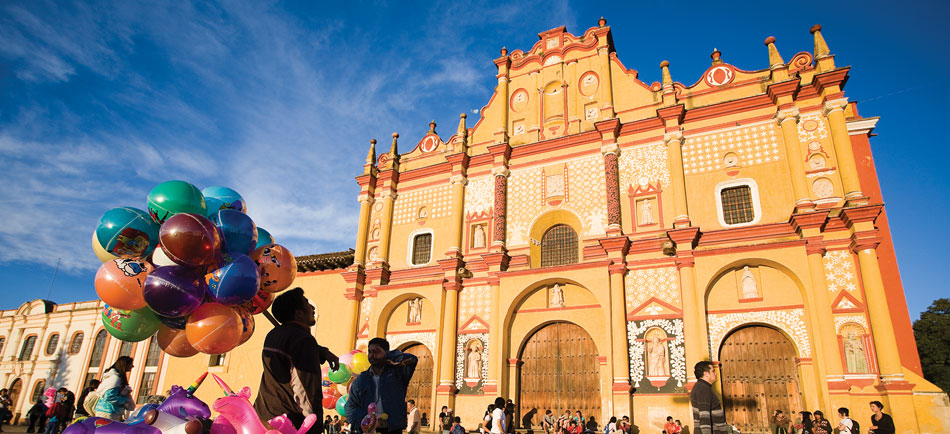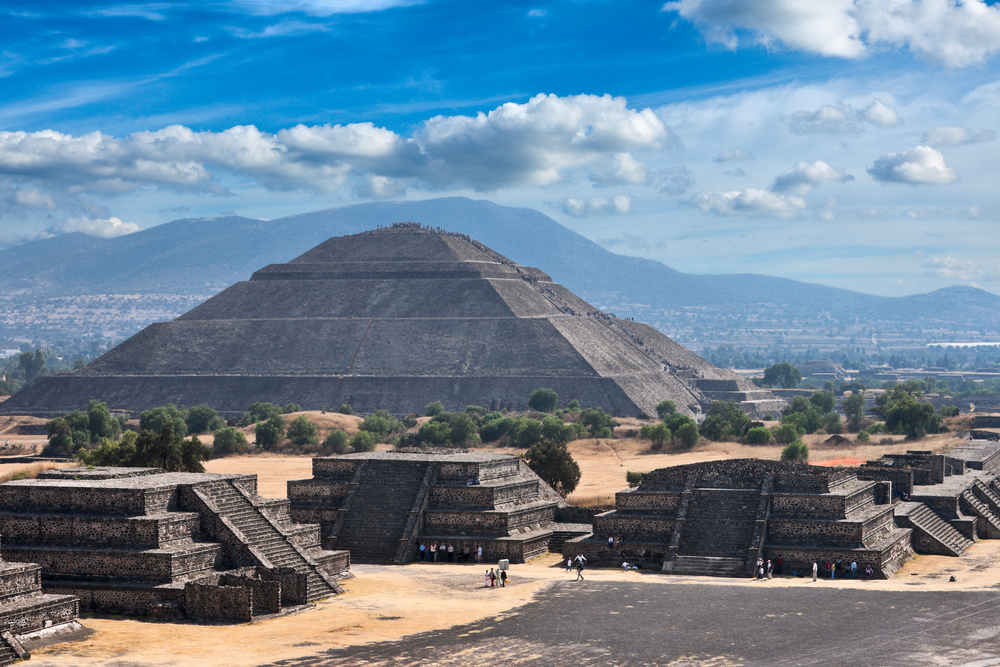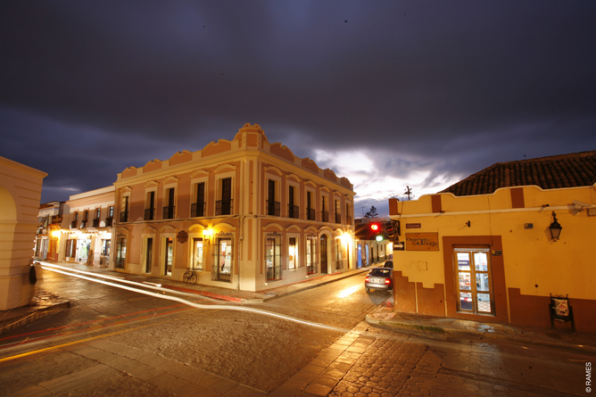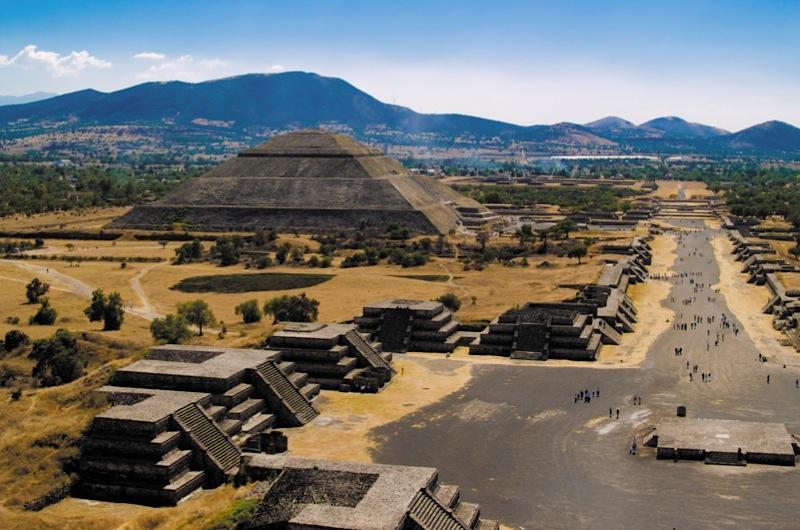 MEXICO : ARTSY SIDE
10 days
Land Arrangement only
$4580
About your trip
Experience Mexico City's famous colonial architecture, ancient paintings hidden beneath thick jungle canopy, and towering Mayan ruins. You'll explore this and more in Mexico's culturally rich south!

Tour Highlights
Visit to the Museum of Anthropology and the Pyramids of the Sun & Moon, peeling back many layers of pre-Columbian history.
Eat your way through lively food markets, or take in unique and disruptive modern art.
Take a day trip to the colorful Lakes of Montebello and explore the undisturbed ruins of Chincultik.
View some of the best preserved al fresco cave paintings and hear howler monkeys swinging overhead.
Make your way onto Merida, a fantastic base for archeological adventure.
Inclusions
9 nights accommodation
Daily breakfast
Roundtrip private airport to hotel transfers
Tours and activities as indicated in the itinerary
Itinerary
DAY 1: MEXICO CITY (BREAKFAST)
Enjoy a private transfer to the airport from your hotel in Mexico city. Accommodation: Hampton Inn & Suites by Hilton (4*)
DAY 2: MEXICO CITY (BREAKFAST)
Enjoy a privately guided tour of the World Heritage of Teotihuacan and the Historic city center including Templo Mayor archaeological site and special collections at the famous National Museum of Anthropology. Visit the Teotihuacán Pyramids, the enormous Pyramids of the Sun and the Moon. Continue on to the historic city center with visits to the Zocalo flanked by Mexico's most important and impressive buildings including: The National Palace, The Metropolitan Cathedral, a look from above into the Templo Mayor Aztec archeological site, the Palace of Fine Arts (admissions included). At the end of your tour, you will be transferred back to your hotel. Accommodation: Hampton Inn & Suites by Hilton (4*)
DAY 3: MEXICO CITY – TUXTLA GUTIERREZ – SAN CRISTOBAL DE LAS CASAS (BREAKFAST)
Enjoy a private transfer to the airport from your hotel in Mexico city. Meet your driver at Tuxtla Gutierrez Airport and enjoy a private transfer to your hotel in San Cristobal de las Casas. Accommodation: Parador San Juan de Dios
DAY 4: SAN CRISTOBAL DE LAS CASAS (BREAKFAST)
Enjoy a full day excursion (8-10 hours) to the colorful Lakes de Montebello Lakes and the Mayan Archaeological Zone of Chincultik. The lakes themselves are well worth experiencing; they all reflect turquoise blues and greens, and coupled with the scenic backdrop of the surrounding mountains and forests, the area is great for a whole day's exploration. Chinkultik site has some step-pyramids and some 200 smaller buildings, most in undisturbed ruin. Chinkultic has carved stone stelae depicting the site's rulers. Accommodation: Parador San Juan de Dios
DAY 5: SAN CRISTOBAL DE LAS CASAS – PALENQUE (BREAKFAST)
Enjoy a full-day excursion as you transfer to Palenque, with a tour of the Agua Azul Waterfalls along the way. Explore San Cristobal, characterized by its peaceful and welcoming atmosphere, coupled with an artistic and bohemian flair. The colonial streets and alleyways lined with red-roof tiles and white-washed walls beg wanderers to explore and discover the nooks and crannies; alleyways open up into picturesque arcades and plazas showing off their authentic colonial architecture and hosting churches, museums, cafés, restaurants and artisan workshops, among other delights. Visit the beautiful and impressive water attractions of Agua Azul, and Misol-Ha. Situated among lush vegetation, the waters of Agua Azul descend through the hills in a rapid succession of falls, and end in pools of deep turquoise, while the Misol-Ha Waterfall is a thin jungle cascade with an exceptional 35m plunge down to the pool below. Accommodation: Villa Mercedes
DAY 6: PALENQUE (BREAKFAST)
Explore Bonampak and Yaxchilan, located in a remote corner of Chiapas close to the Guatemalan border – in the Lacandon jungle, a thick jungle containing howler monkeys, and partly surrounded by the Lacanja River. Bonampak archaeological zone is 180 km from Palenque. Admire some of the best preserved "al fresco" paintings. Find constructions depicting the daily life of its inhabitants, as well as an explanation of Mayan sacrifices and costumes. On the west side, visit the archaeological site of Yaxchilan, where you will find constructions such as the Temples 24, 39 and 40. Known for its exceptionally fine engraved monuments, Yaxchilan lies hidden in the thick jungle overgrown next to the Usumacinta River. The development of the city took place between 350 and 810 AC. Mayan architects constructed the city following the natural land layout using the banks of the river, arranged the buildings in an east-west direction. Unlike any other archaeological site in Mexico, Yaxchilan can only be accessed by boat. Accommodation: Villa Mercedes
DAY 7: PALENQUE – MERIDA (BREAKFAST)
Meet your driver for a private transfer from Palenque to Villahermosa Airport via La Venta. Pick up from the airport in Merida and transfer to your hotel in Merida or vice versa. Accommodation: Hacienda Misne
DAY 8: MERIDA (BREAKFAST)
Come explore the cities of Uxmal and Kabah, located in the Puuc region of the Peninsula of Yucatan. These metropolis were beautifully constructed by the Maya people and became some of the most influential and important urban centers of the time, where wealth, culture, science and religion converged and were highly praised by their societies. Accommodation: Hacienda Misne
DAY 9: MERIDA (BREAKFAST)
Proceed to your tour in Chichen Itza, a major regional center in the northern Maya lowlands from the Late Classic through the Terminal Classic and into the early portion of the Early Postclassic period. The site exhibits a multitude of architectural styles, from what is called "Mexicanized" and reminiscent of styles seen in central Mexico to the Puuc style found among the Puuc Maya of the northern lowlands. Following the decline of Chichen Itza's hegemony, regional power in the Yucatán shifted to a new center at Mayapan. The ruins of Chichen Itza are federal property, and the site's stewardship is maintained by Mexico's National Institute of Anthropology and History. At the end of your tour, you will be transferred back to your hotel in Merida. Accommodation: Hacienda Misne
DAY 10: MERIDA (BREAKFAST)
Pick up from the airport in Merida and transfer to your hotel in Merida or vice versa. Accommodation: Depart (Int`l Airport)
Transportation
Roundtrip international airfare are excluded on this package. Roundtrip airport – hotel tranfsers, tours and transfers are included.
Additional Information
EXCLUSIONS
Rates are per person based in US Dollars.
Rates are valid for all nationalities and valid until December 2016.
Minimum of 2 adults travelling together.
Exclude airfare, airline taxes, travel insurance and tipping to guide, driver and porter.
Subject to availability at the time of booking.
Rates are subject to change.
VISA INFORMATION
General Requirements – Tourist Visa:
Duly signed and filled up

Application Form

. Available from the Embassy or

downloadable

from the Mexican Embassy website. For minors, both parents must sign

the application

form.
Philippine passport (with at least six months validity).
Photocopies of your passport.
GREEN PASSPORT: One (1) photocopy of the page of the passport with picture of passport holder, and of the last page where the signature of the Officer of the Department of Foreign Affairs, Embassy or Consulate of the Republic of the Philippines appears.MAROON PASSPORT: One (1) photocopy of the page of the passport with picture of passport holder and last page where the signature of the passport holder appears (if any).
Two (2) pictures (1.5″ x 1.5″ (inch in size) on white background
A photocopy of the U.S, Canadian, U.K., Japan, or Schengen Visa (if any) is required depending on the route of the trip.
One valid identification card original and photocopy (photocopy the front and back side of the card)
Please present any of the following:

Driver's License
SSS / GSIS ID card
Company ID
Valid Student ID

Financial solvency. Provide all of the following (original and photocopy):

Valid international credit card (photocopy the backside of the card where signature is found)
Paid credit card statements/billing statements of credit card(for the last

3 months

)
Updated bank statements / certifications
Updated passbooks/ bank books (front page & page with last updated amount
Income Tax Return Paper (if employed);

Business

ownership certifications, duly

registered

by the Securities and Exchange Commission (SEC) (if self-employed).
Business Ownership Certifications, duly registered with the Securities and Exchange Commission (SEC) or Department of Trade and Industry (DTI) (if self-employed).

For married couples applying for the visa, separate set of documentation is required.  Please provide the marriage contract upon application.
For parents and children applying together for the visa, please present the Birth Certificate/s of the children. Both parents must sign the application form of the child.

Certification of employment (original).
Personal appearance
Policies
Privacy Policy
Use of Information
We only collect information that consists of name, contact number, email address, residential address, and passport details. Rest assured that all these details are privately kept by World Juanderer for one-time purpose only, if and only if you avail services once, and not transferrable to any other client or business.
Other Information
We reserve the right to use or disclose any information as needed to satisfy any law, regulation or legal request, to protect the integrity of the site, to fulfill your requests, or to cooperate in any legal investigation.
Questions
If you would like us to update your information or cancel your subscription, or have questions about our privacy policy, please contact us at +63 917 772 6273 or email us at [email protected]. You may also visit our office at 20F Wynsum Corporate Plaza, F. Ortigas Jr. Road, Ortigas Center, Pasig City.
TERMS AND CONDITIONS
YOUR HOLIDAY RESERVATION
On receipt of your deposit, subject to availability and at our discretion, World Juanderer will reserve your place on your selected holiday. A contract is only made between you and us upon your booking being confirmed and accepted by us.
PRICE 
Prices are subject to change without prior notice. Each package tour and its add-ons are subject to change based on the tour operators and number or participants in the tour.
IF WE CANCEL OR CHANGE YOUR HOLIDAY
3.1 World Juanderer reserves the right to change or cancel your booking in accordance with operating requirements or circumstances beyond its control.
3.2 If an alternative is not available or acceptable, you will be entitled to either a full refund of monies paid by you to us or transfer to another World Juanderer holiday without payment of any transfer fee.
3.4 If the change or cancellation is due to force majeure (i.e. circumstances like political unrest, war or threat of war, riots, bad weather conditions etc.), we will give a full refund of any monies paid to us less reasonable expenses incurred by us in respect of your booking.
3.5 World Juanderer is not responsible for the costs of any other travel arrangements affected due to our cancellations or rescheduling of any trip departure.
HOLIDAY DETAILS AND CONDITIONS
4.1 With our personal experience in traveling and joining these tour packages, World Juanderer will do our best, at our discretion, to select accommodation, sightseeing trips, and transportation to give you good value for money.
4.2 World Juanderer constantly strives to improve trip itineraries and features. If such improvements can be made, or unforeseen circumstances beyond our control make changes necessary, we reserve the right to vary itineraries and to substitute hotels. World Juanderer is not responsible for any other travel arrangements affected due to our cancellations.
LIABILITY
5.1 We will be entitled to keep for each account any interest earned on such monies.
5.3 All monies paid by you to us, whether in respect of the deposit or full payment, may be disbursed by us as and when we see fit, in respect of the services to be provided and/or fees payable under your selected holiday. The payment of a deposit or any other monies in respect of your holiday shall be deemed to be an authorization to disburse thereof as aforesaid.
BOOKING YOUR TRAVEL
1.1 In order to reserve your holiday, you must inquire and get in touch with the Travel Specialist to check the preferred travel package. World Juanderer accepts the deposit as a first installment of the holiday price only once World Juanderer has confirmed the booking in writing.
1.2 Deposit and final payment will be converted to the local currency (if payment is non-Philippines Peso) at point of booking. Conversion is based on the prevailing exchange rate at time of full/balance payment and what is released by the Bangko Sentral ng Pilipinas.
1.3 World Juanderer cannot guarantee special add-on requests nor will it assume any responsibility or liability if clients' special requirements are not fulfilled.
PAYMENT
2.1 If payment isn't made by the due date, World Juanderer may assume that you have cancelled and World Juanderer will levy cancellation charges in accordance with clause 3 below.
2.2 Tickets and other documents will not be forwarded until we have received full payment.
2.3 In the case of Late Bookings made within 45 days of your departure from your home country, the full cost of the holiday will be payable immediately on booking and we reserve the right to provide all travel documents at the holiday departure point.