Low Cost Travel

Enjoy a worry-free holiday from our wide-range of travel itineraries--be it from Asia-Pacific, Europe, America, or Africa. How does a Mediterranean cruise in summer or a Scandinavian trip in winter sound like? Experience culture first-hand and juander with us..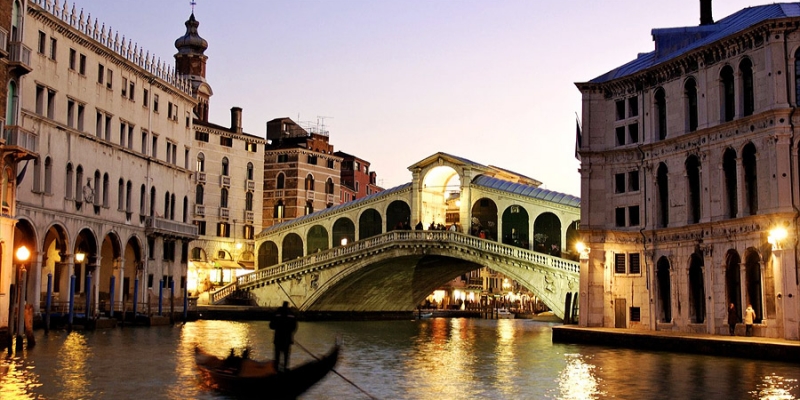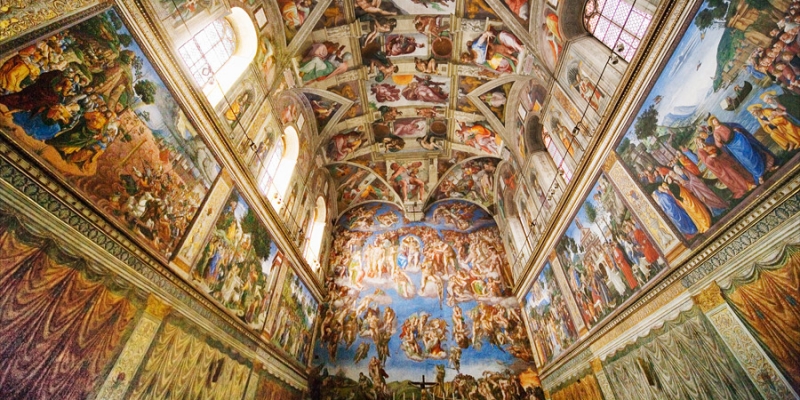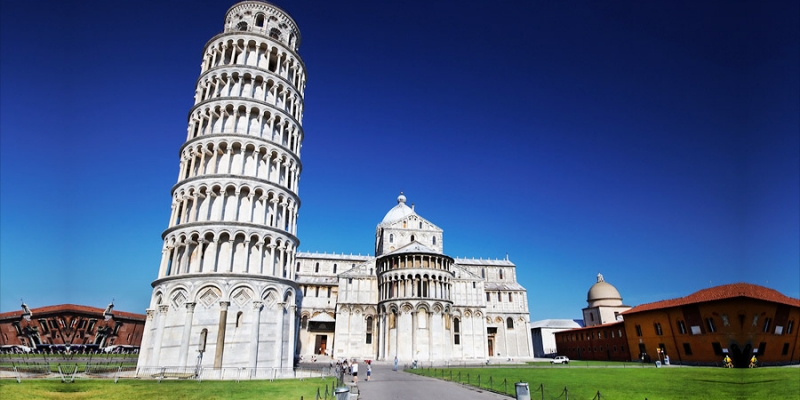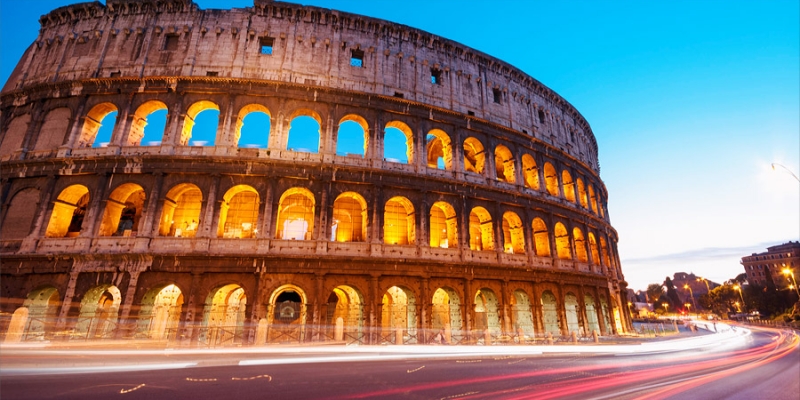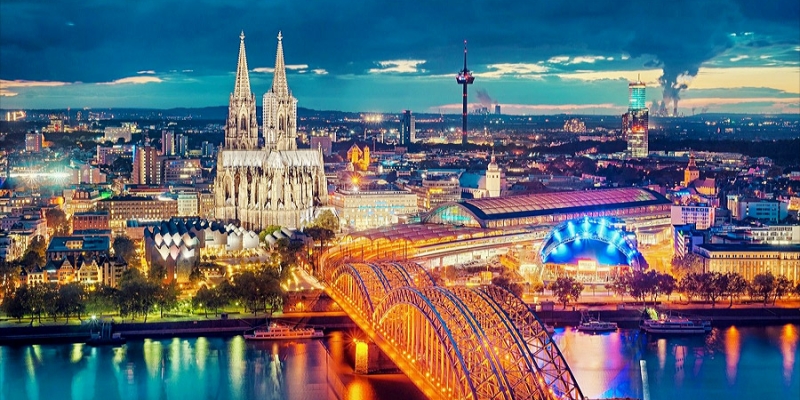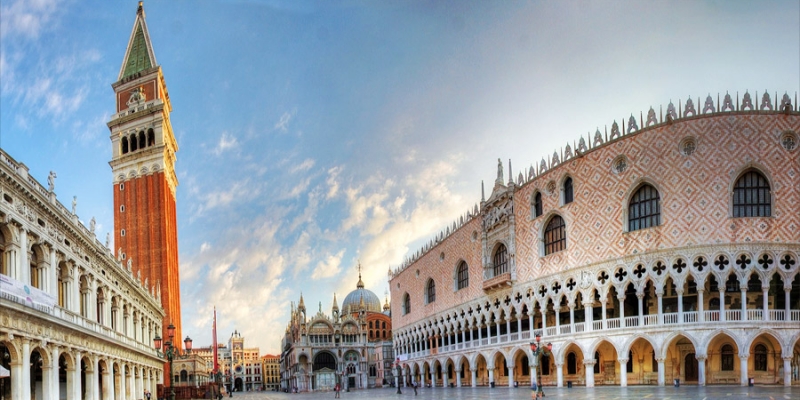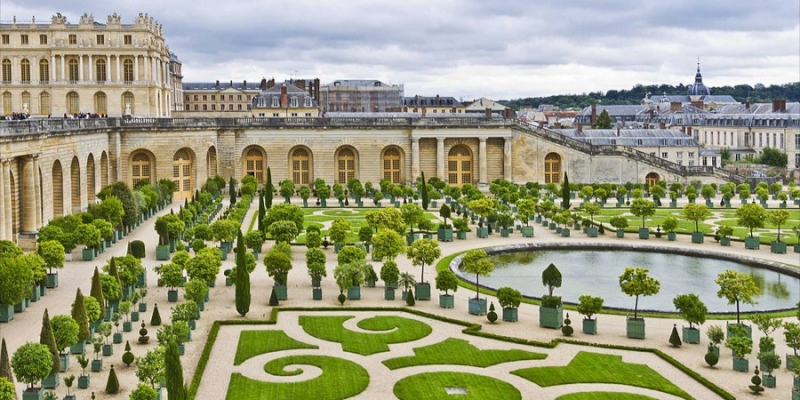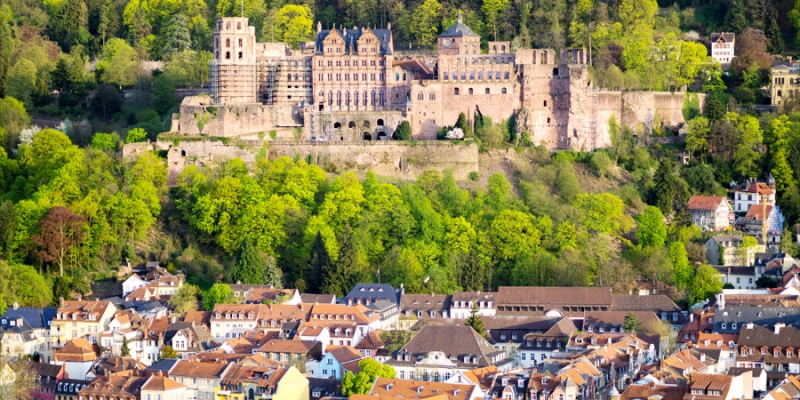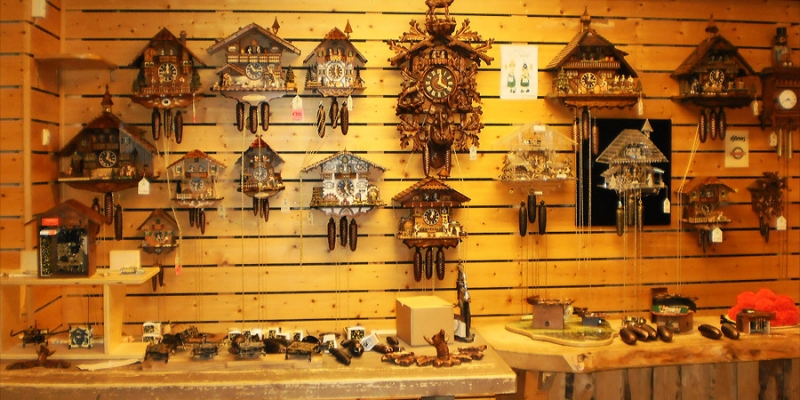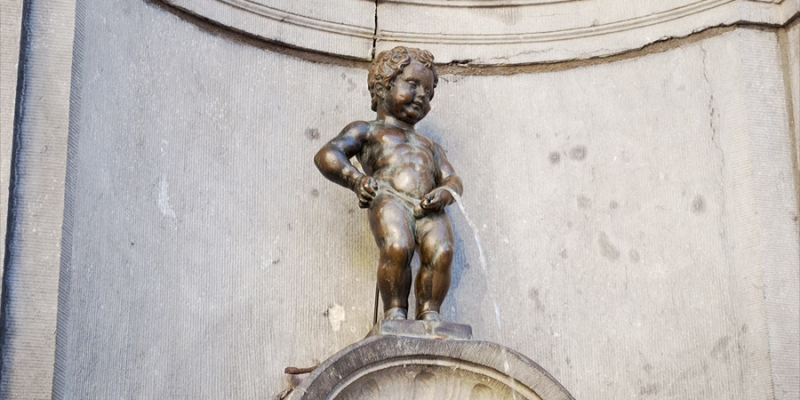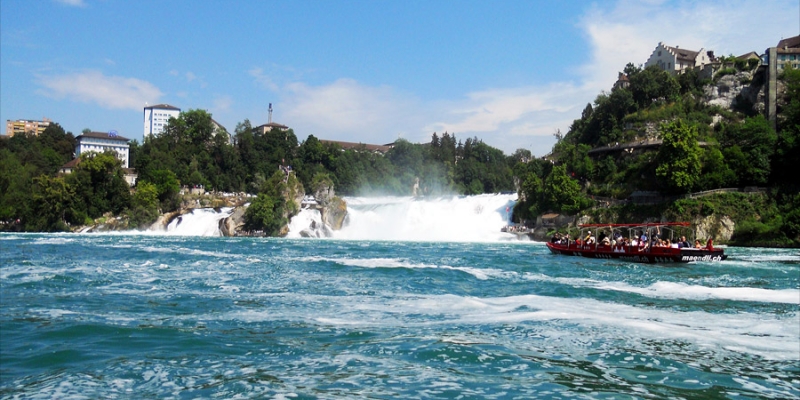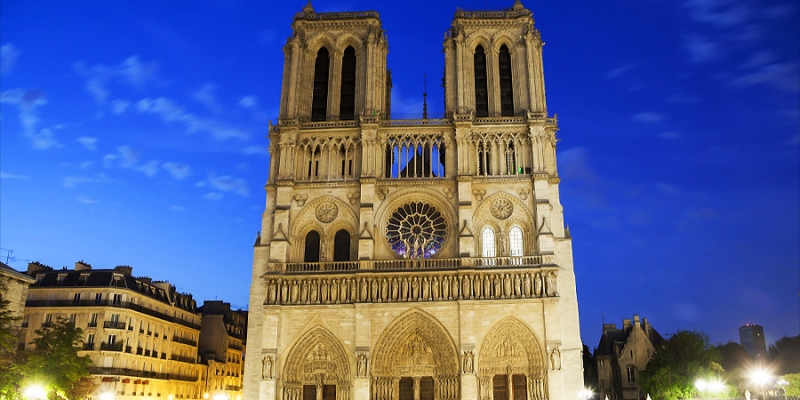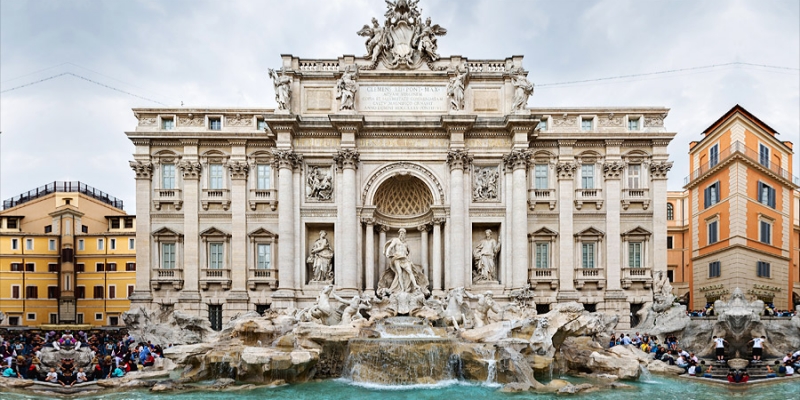 Priceless Europe
12 days
Airfare - Hotel - Tours - Transfers
$4038
About your trip
Europe is the home of Impressionist art, the Catholic Church and classical music; traveling to Europe allows travelers to retrace the steps of significant historic, political and religious figures. Many famous architectural and historical sites are located in Europe, including the Eiffel Tower and ruins of ancient Greece and Rome. Europe is also home to many beautiful scenic areas, including the Alps, the countryside of France, Scotland and Ireland, the Black Forest of Germany, and the coast of the Mediterranean Sea. A trip to Europe offers the opportunity to enjoy authentic Italian, French and other delicious cuisines and wines.
What's Included
Destination
ITALY (ROME): Vatican Museum & Sistine Chapel
• Colosseum
• Trevi Fountain
• St. Peter's Basilica
ITALY (PISA): Leaning Tower of Pisa
ITALY (VENICE): Venice Island
AUSTRIA (INNSBRUCK): Swarovsky Crystal Shop
SWITZERLAND (LUCERNE): 10k ft Swiss Alps
• Rhinefalls
GERMANY (TITISEE): Cuckoo Clock
GERMANY (HEIDELBERG): Heidelberg Castle
NETHERLANDS (AMSTERDAM): Vincent Van Gogh Museum
• Anne Frank House (facade)
• Windmills
• Cheese & Clog Factory
BELGIUM (BRUSSELS): Mini-Europe
• Grand Place
• Mannekin Pis
FRANCE (PARIS): Eiffel Tower 2nd Floor (if available)
• La Fayette
• Notre Dame Cathedral
• Arch de Triomphe
• Champs Elysees
• Louvre Museum (facade)
Inclusions
Roundtrip International Airfare via EK/EY/QR/TK

Roundtrip Transfer Service based on Private Coach

11N Accommodation at 4* Hotel

Meals specified in the itinerary (Half Board Meals)

2 Bottles of Water/pax/ day (500ml)

Tours, transfer and admission fees based on itinerary

Full day guided tour in Rome & Amsterdam

Half day guided tour in Paris

2 Hours guided tour in Venice, Heidelberg & Cologne

Entrance Fee in Vatican Museum, Van Gogh Museum, Versailles Palace

Ascending to the 2nd Floor Eiffel and Mini Europe

Cable Car: Mt. Titlis Excursion

Canal Cruise: Amsterdam Canal Cruise, Venice Boat Taxi

Hotel Porterage Service

Local Tour Escort


Travel Insurance for 1-59 years old only. Beyond this age is at passenger's own expense.
Itinerary
DAY 1: ROME
, ITALY
(–/–/D)
Ciao! Bella Italia. Welcome to the land of painters, popes, pasta and pizza. Upon arrival at Rome the capital of Italy, meet and greet your local escort & driver. You will be transferred directly to your hotel. Rest of the day will be free. Dinner will be served later.
DAY 2: ROME
, ITALY
(B/–/D)
After hotel breakfast, enjoy full day guided tour of Rome. Be amaze with the huge collection built up by the Popes throughout the centuries at St. Peter's Basilica including some of the most renowned classical sculptures and most important masterpieces of the Renaissance art in the world of Vatican Museum & Sistine Chapel. Continue with your tour to see the largest amphitheater in the city of Rome – the Colosseum and most famous Trevi Fountain. See the Basilica of St. John in Lateran, the Mother and Head of all churches in Rome and in the World. Have dinner and overnight at the hotel.
DAY 3: ROME – PISA (5Hrs) – VENICE (4Hrs)
, ITALY
(B/–/D)
After hotel breakfast, proceed with your Pisa Tour. Upon reaching the area, you would need to pay on the spot tram tickets before finally striking a pose with the iconic Leaning Tower of Pisa. Find souvenirs on the area and get along with the locals. Fasten your seat belts and admire the scenic view along the way to Venice. Have dinner and overnight at the hotel.
DAY 4: VENICE – INNSBRUCK (5Hrs)
, AUSTRIA
(B/–/D)
After hotel breakfast, be ready to visit The City on Water- Venice Island. Get lost on the mazed-like alleys but be impressed upon finally reaching the architectural masterpiece of the early 15th century such as II Campanile de San Marco a magnificent bell tower built in the center of St. Mark's Square in the front of Basilica de San Marco. Then learn the art of turning raw materials into elegant pieces though the Murano glass blowing demonstration. Have dinner and overnight at the hotel.
DAY 5: INNSBRUCK–VADUZ (3Hrs) – LUCERNE (1.5Hrs)
, SWITZERLAND
(B/–/D)
Breakfast inside hotel, take a glimpse of the Innsbruck city through a panoramic bus tour, in a place where the mountains meet the valley and the city is one with nature. Visit also the Swarovsky Crystal Shop before proceeding to the capital of Principality of Liechtenstein- Vaduz. See Vaduz Castle which lies on a hillside 120M above Vaduz. It is the symbol of the capital and can be seen from far away. Wherein tourists are not allowed since it is still the official residence of the current Prince of Liechtenstein. Drive to Switzerland. Have Dinner then check in at hotel.
DAY 6: LUCERNE- MT TITLIS (1Hrs)
, SWITZERLAND
(B/–/D)
Switzerland is one of the richest and wealthiest countries in the world. Begin your day with a typical Swiss styled breakfast (cheese, baguette, jam, cereals & fruits with hot & cold beverage). Today, Lucerne is one of the towns that is ideal and good place to start your visit to Switzerland. Be mesmerize with the landscapes of this independent country. Your tour will be highlighted by taking to world's first revolving cable car to the peak of Mount Titlis (10K feet) take time to enjoy the panoramic view of the Swiss Alps as you spend your time taking pictures of the snow capped mountains. Later, proceed back to Lucerne for some shopping. Dinner inside the hotel.
DAY 7: LUCERNE- RHINEFALLS (1.5Hrs)-TITISEE (1Hrs)- HEIDELBERG (4.5Hrs)
, GERMANY
(B/–/D)
After breakfast, say goodbye to Lucerne as we drive to Shaffhausen to see and feel the largest falls in Europe, the Rhinefalls. Take a moment to enjoy the sound of the rustling leaves and the roaring waterfalls. Then continue to the mysterious side of the Black Forest Region in Germany, mainly named because of its thick and dense forest trails blocking the natural light in the area. Visit also Titisee for a Cuckoo Clock demonstration, to learn how intricate the process was for making this piece. After, proceed to Heidelberg. Dinner then check in.
DAY 8: HEIDELBERG- COLOGNE (3Hrs)-AMSTERDAM(3Hrs)
, NETHERLANDS
(B/–/D)
After breakfast, a short City Tour by coach will commence in Heidelberg. Visit the Aldstadt or the Old Town, and be taken aback by the historical yet astounding unspoiled structures around. Then afterward, have a photo stop at Heidelberg Castle which stood atop the hills. Then proceed Cologne for your city tour, led by its famous cathedral whose Filigree Twin Spires dominate the skyline. Traverse along the alleys and find yourself tasting their local breweries and cuisine, must not be missed! Truly visiting Germany will leave you saying "Schonn!" Re-board and say good-bye to Germany and say Hello to Netherlands. Dinner and check in.
DAY 9: FULL DAY TOUR AMSTERDAM
, NETHERLANDS
(B/–/D)
Breakfast inside hotel. You will visit the works of Vincent Van Gogh, one of the most influential artists of all time. See also famous Anne Frank Museum from the outside where canals, bridges and setting of some parts from the film "The Fault in our Stars". And the best way glance the beauty of the city through Canal Cruise. Have a photo stop with the Windmills and later visit to Cheese and Clog factory, wherein you'll be having free taste of their freshly made cheese. If time permits, relax and sit down at Dam Square. Dinner at the hotel.
DAY 10: AMSTERDAM – BRUSSELS (3Hrs)- PARIS (4Hrs)
, FRANCE
(B/–/D)
After breakfast, discover the ancient buildings of the city of Belgium. Our tour start with the photo stop at the iconic Atomium that was originally constructed for Expo 58, the 1958 Brussels World's Fair. Visit the Mini-Europe, a miniature park will take you through several landmarks in Europe with just a glide. See the majestic Grand Place & be astonished by this grandeur yet sweet place that would satisfy all your chocolate cravings and the most famous 2Ft. statue called Mannekin Pis which according to the legend, He urinated on the burning fuse and thus saved the city. Then we will proceed to the "City of Lights", Paris. Dinner upon arrival and check in.
DAY 11: PARIS
, FRANCE
(B/–/D)
After breakfast, begin with The Château de Versailles, which has been on UNESCO's World Heritage list for 30 years, is one of the most beautiful achievements of 18th-century French art. The site began as Louis XIII's hunting lodge before his son Louis XIV transformed and expanded it, moving the court and government of France to Versailles in 1682. Each of the three French kings who lived there until the French Revolution added improvements to make it more beautiful. Walk on its majestic rooms & halls which leaves you a view from the past ways of the monarchs in Paris. Then proceed to the famous shopping galleries at La Fayette to shop for you and your loved ones back home. Back to hotel for dinner and overnight.
DAY 12: PARIS – MANILA
(B/–/–)
After breakfast, meet your local guide for a half day guided tour of Paris, including Notre Dame Cathedral, the façade of the Louvre museum, Champs Elysees , Arch de Triomphe, The Opera, Concorde Square, Vendome Square and 2nd floor of Eiffel tower(If available). Later, transfer to the airport for your flight back to Manila.
Transportation
This package includes roundtrip international airfare via Emirates Airline and subject to change. Tours and transfers as mentioned in the itinerary, roundtrip airport to hotel transfers.
EK 335 MNLDXB 2355 0440 (8.45H)

EK 97 DXBFCO 0910 1320 (6.15H)

EK 76 CDGDXB 2150 0630 (6.40H)

EK 334 DXBMNL 0920 2140 (8.20H)


 

ETIHAD (Subject to change)

EY 421 MNLAUH 0115 0620 (9.05H)

EY 83 AUHFCO 0845 1310 (6.25H)

EY 38 CDGAUH 2200 0705 (7.05H)


EY 428 AUHMNL 1020 2325 (9.05H)
Additional Information
EXCLUSIONS
Airline and Airport taxes – USD 120.00 p/p (Subject to change)

Philippine Travel Tax – PHP1,620 p/p

Mandatory Tipping for Driver – EUR2.00 p/p/day

Mandatory Tipping for Local Escort – EUR3.00 p/p/day

Optional Tipping for Licensed Tour Guide – EUR3.00 p/p/day

Visa Fee (SCHENGEN) – EUR60 p/p

Visa Processing Fee – PHP1,500 p/p

Beverages/Liquid refreshment during meal

Others not mentioned in the inclusions

Duly filled up tourist visa application form.

2pcs. Passport size photos w/ white background

Passport ( at least six (6) months valid)

Original Bank Certificate

Original & photocopy of old passport with used VISA (within 5 years): Australia, Canada, Japan, Korea, New Zealand, USA and Schengen.

Employment Certificate with copy of Company ID

Business docs: DTI/SEC and Mayor's/Business Permit

School Certificate with copy of school ID

Copy of recent Income Tax Return (ITR)

NSO Birth Certificate & Marriage Contract (if travelling with immediate family member)
BOOKING CONDITIONS
Minimum 30 adults must travel together

Minimum 20 adults rate is $3,999.00 (Mar-May) | $3,877.00 (Jul|Aug|Sep|Nov) | $3,977.00 (Oct&Dec)

Minimum 15 adults rate is $4,377.00 (Mar-May) | $4,144.00 (Jul|Aug|Sep|Nov) | $4,244.00 (Oct&Dec)

Higher rate shall be applied if less than 30 passengers

Rate and itinerary are subject to change without prior notice

Rate is valid only for Philippine passport holders

Surcharge will apply for foreign passport holders

USD500 deposit is required upon booking (non-refundable)

Full payment is required 45 days prior to departure

Charges shall applied for any booking cancellation

**Not all hotels in Europe have triple sharing room. If triple sharing room is not


available, passengers need to avail the rate based on 1 Twin + 1 Single Room.**
Policies
Privacy Policy
Use of Information
We only collect information that consists of name, contact number, email address, residential address, and passport details. Rest assured that all these details are privately kept by World Juanderer for one-time purpose only, if and only if you avail services once, and not transferrable to any other client or business.
Other Information
We reserve the right to use or disclose any information as needed to satisfy any law, regulation or legal request, to protect the integrity of the site, to fulfill your requests, or to cooperate in any legal investigation.
Questions
If you would like us to update your information or cancel your subscription, or have questions about our privacy policy, please contact us at +63 917 772 6273 or email us at [email protected]. You may also visit our office at 20F Wynsum Corporate Plaza, F. Ortigas Jr. Road, Ortigas Center, Pasig City.
TERMS AND CONDITIONS
YOUR HOLIDAY RESERVATION
On receipt of your deposit, subject to availability and at our discretion, World Juanderer will reserve your place on your selected holiday. A contract is only made between you and us upon your booking being confirmed and accepted by us.
PRICE
Prices are subject to change without prior notice. Each package tour and its add-ons are subject to change based on the tour operators and number or participants in the tour.
IF WE CANCEL OR CHANGE YOUR HOLIDAY
3.1 World Juanderer reserves the right to change or cancel your booking in accordance with operating requirements or circumstances beyond its control.
3.2 If an alternative is not available or acceptable, you will be entitled to either a full refund of monies paid by you to us or transfer to another World Juanderer holiday without payment of any transfer fee.
3.4 If the change or cancellation is due to force majeure (i.e. circumstances like political unrest, war or threat of war, riots, bad weather conditions etc.), we will give a full refund of any monies paid to us less reasonable expenses incurred by us in respect of your booking.
3.5 World Juanderer is not responsible for the costs of any other travel arrangements affected due to our cancellations or rescheduling of any trip departure.
HOLIDAY DETAILS AND CONDITIONS
4.1 With our personal experience in traveling and joining these tour packages, World Juanderer will do our best, at our discretion, to select accommodation, sightseeing trips, and transportation to give you good value for money.
4.2 World Juanderer constantly strives to improve trip itineraries and features. If such improvements can be made, or unforeseen circumstances beyond our control make changes necessary, we reserve the right to vary itineraries and to substitute hotels. World Juanderer is not responsible for any other travel arrangements affected due to our cancellations.
LIABILITY
5.1 We will be entitled to keep for each account any interest earned on such monies.
5.3 All monies paid by you to us, whether in respect of the deposit or full payment, may be disbursed by us as and when we see fit, in respect of the services to be provided and/or fees payable under your selected holiday. The payment of a deposit or any other monies in respect of your holiday shall be deemed to be an authorization to disburse thereof as aforesaid.
BOOKING YOUR TRAVEL
1.1 In order to reserve your holiday, you must inquire and get in touch with the Travel Specialist to check the preferred travel package. World Juanderer accepts the deposit as a first installment of the holiday price only once World Juanderer has confirmed the booking in writing.
1.2 Deposit and final payment will be converted to the local currency (if payment is non-Philippines Peso) at point of booking. Conversion is based on the prevailing exchange rate at time of full/balance payment and what is released by the Bangko Sentral ng Pilipinas.
1.3 World Juanderer cannot guarantee special add-on requests nor will it assume any responsibility or liability if clients' special requirements are not fulfilled.
PAYMENT
2.1 If payment isn't made by the due date, World Juanderer may assume that you have cancelled and World Juanderer will levy cancellation charges in accordance with clause 3 below.
2.2 Tickets and other documents will not be forwarded until we have received full payment.
2.3 In the case of Late Bookings made within 45 days of your departure from your home country, the full cost of the holiday will be payable immediately on booking and we reserve the right to provide all travel documents at the holiday departure point.