Low Cost Travel

Enjoy a worry-free holiday from our wide-range of travel itineraries--be it from Asia-Pacific, Europe, America, or Africa. How does a Mediterranean cruise in summer or a Scandinavian trip in winter sound like? Experience culture first-hand and juander with us..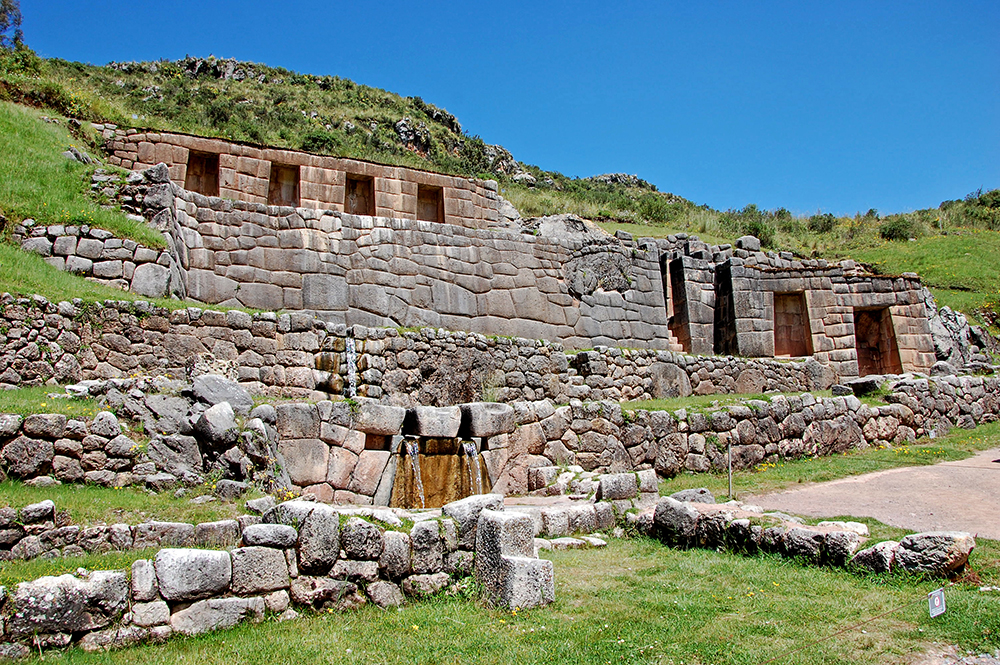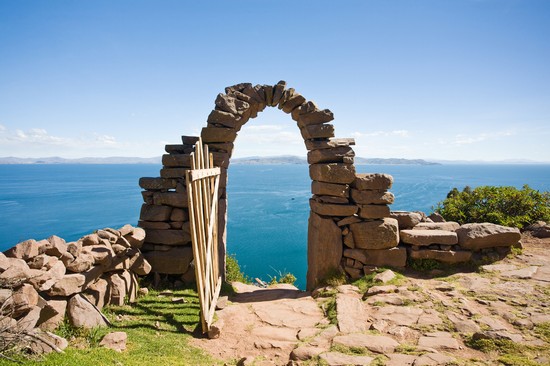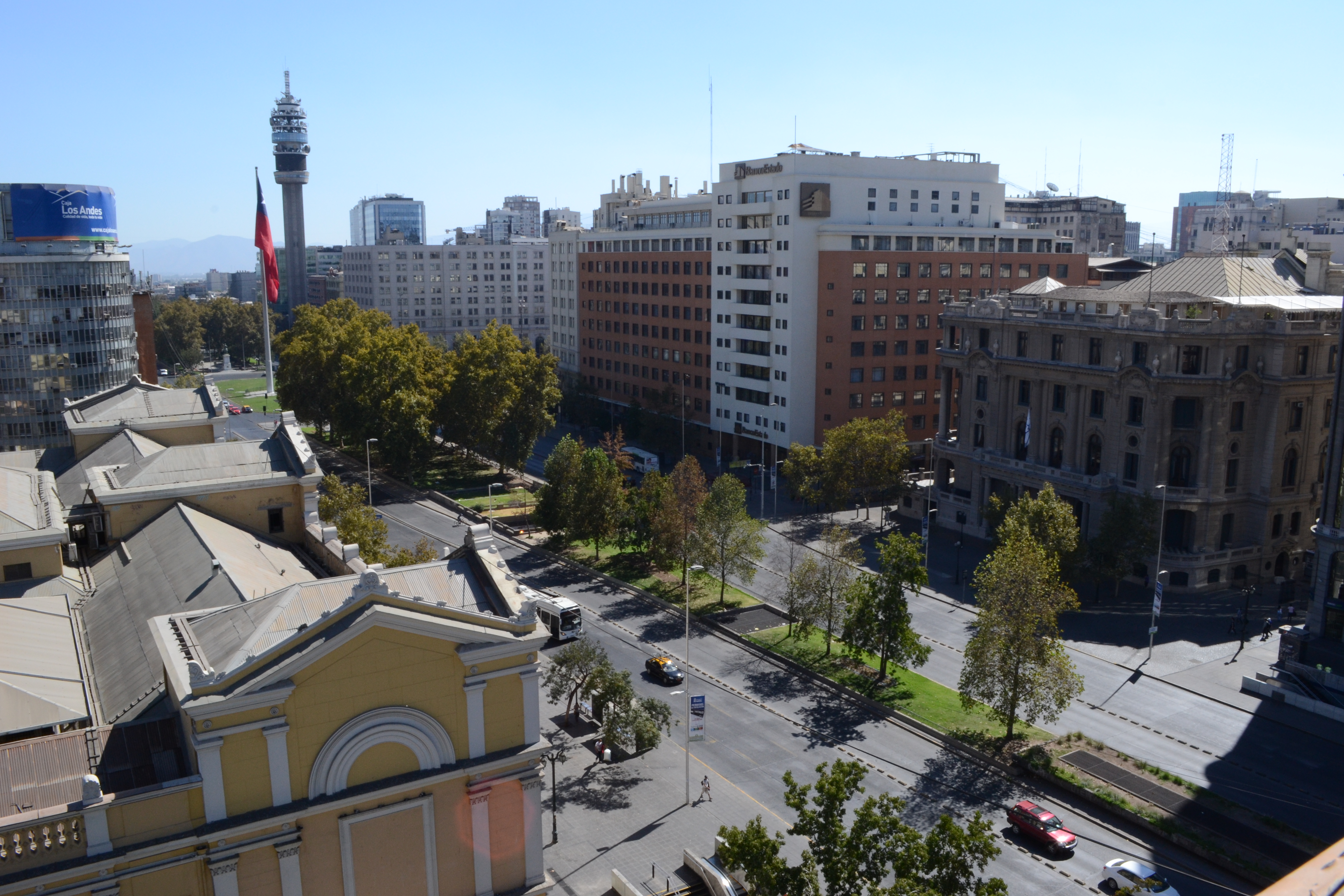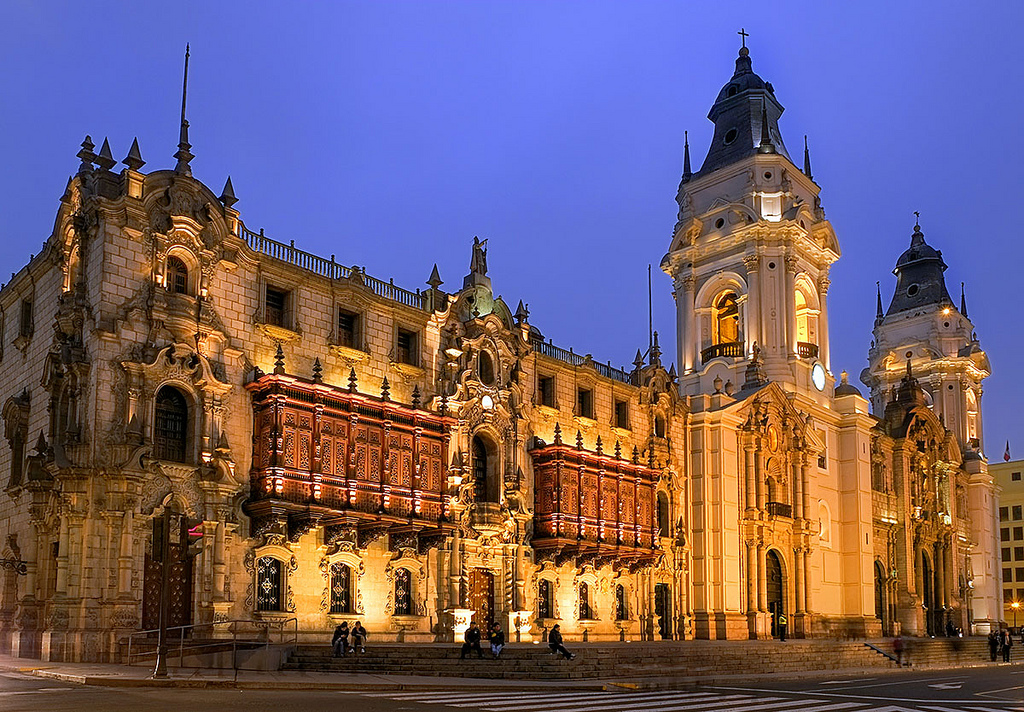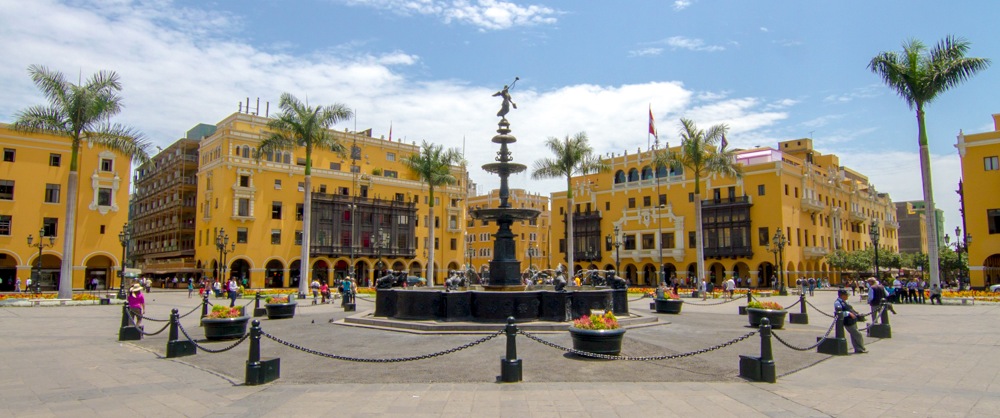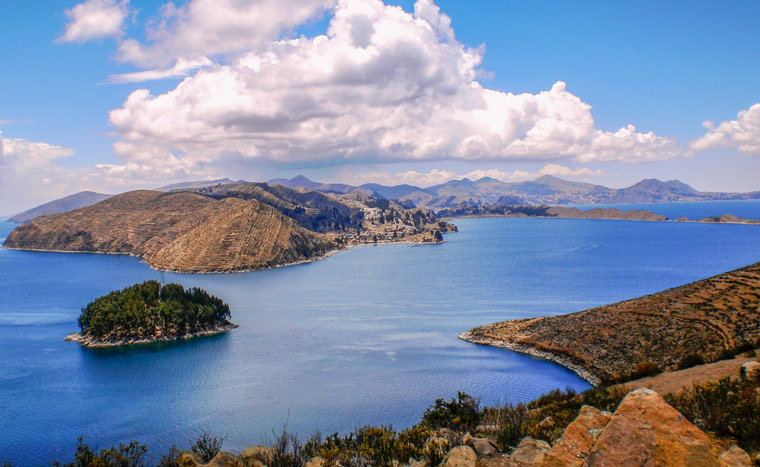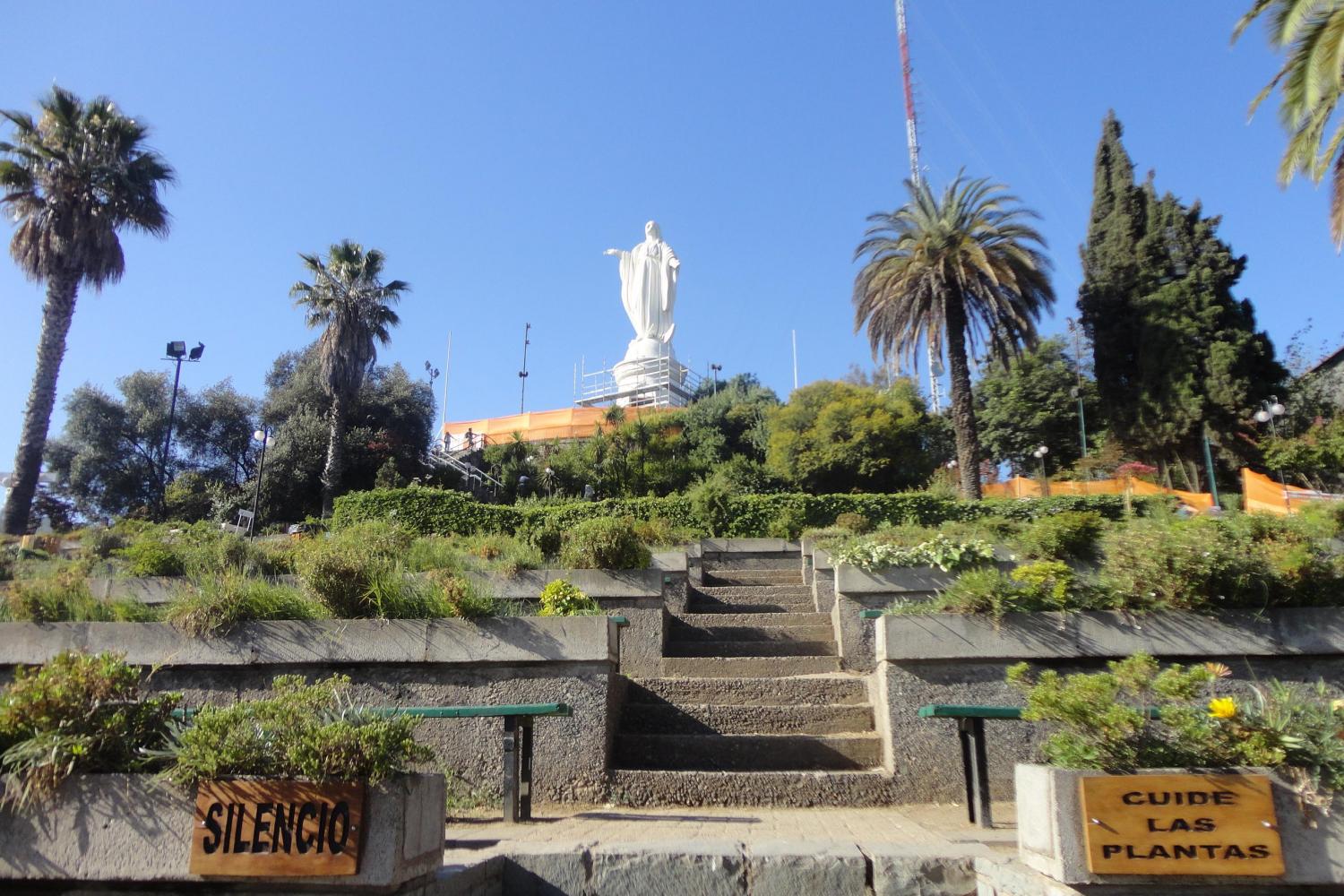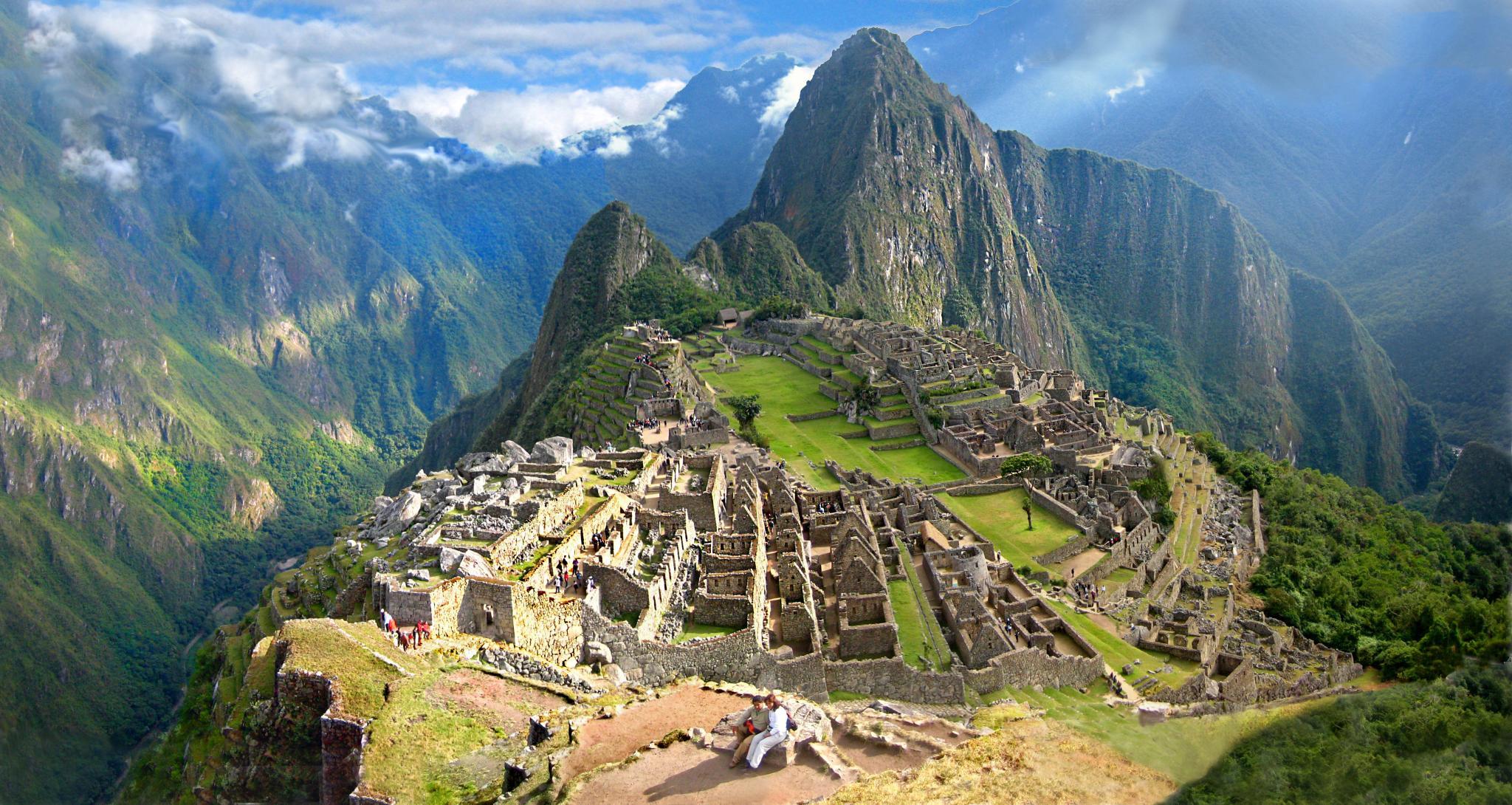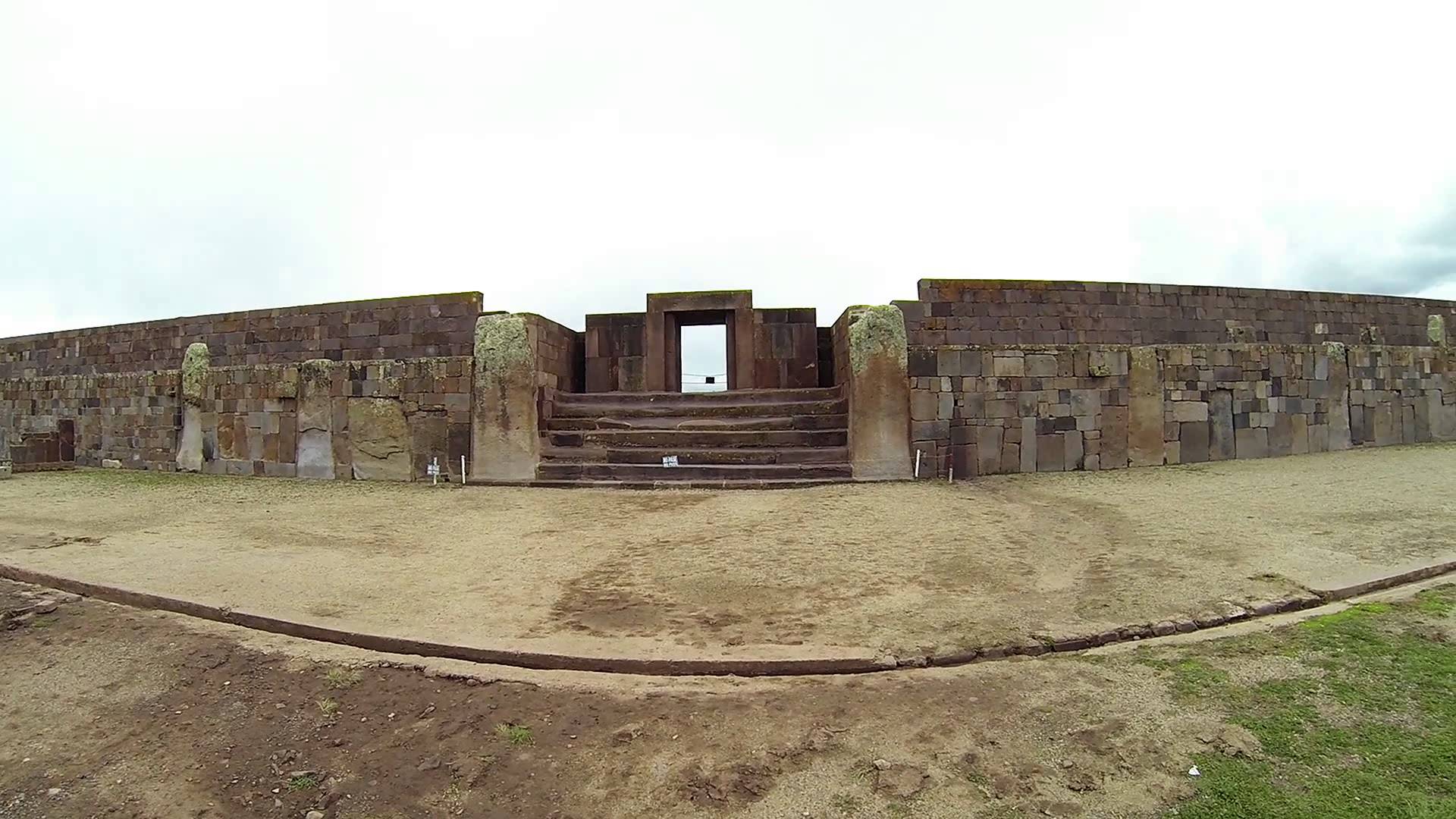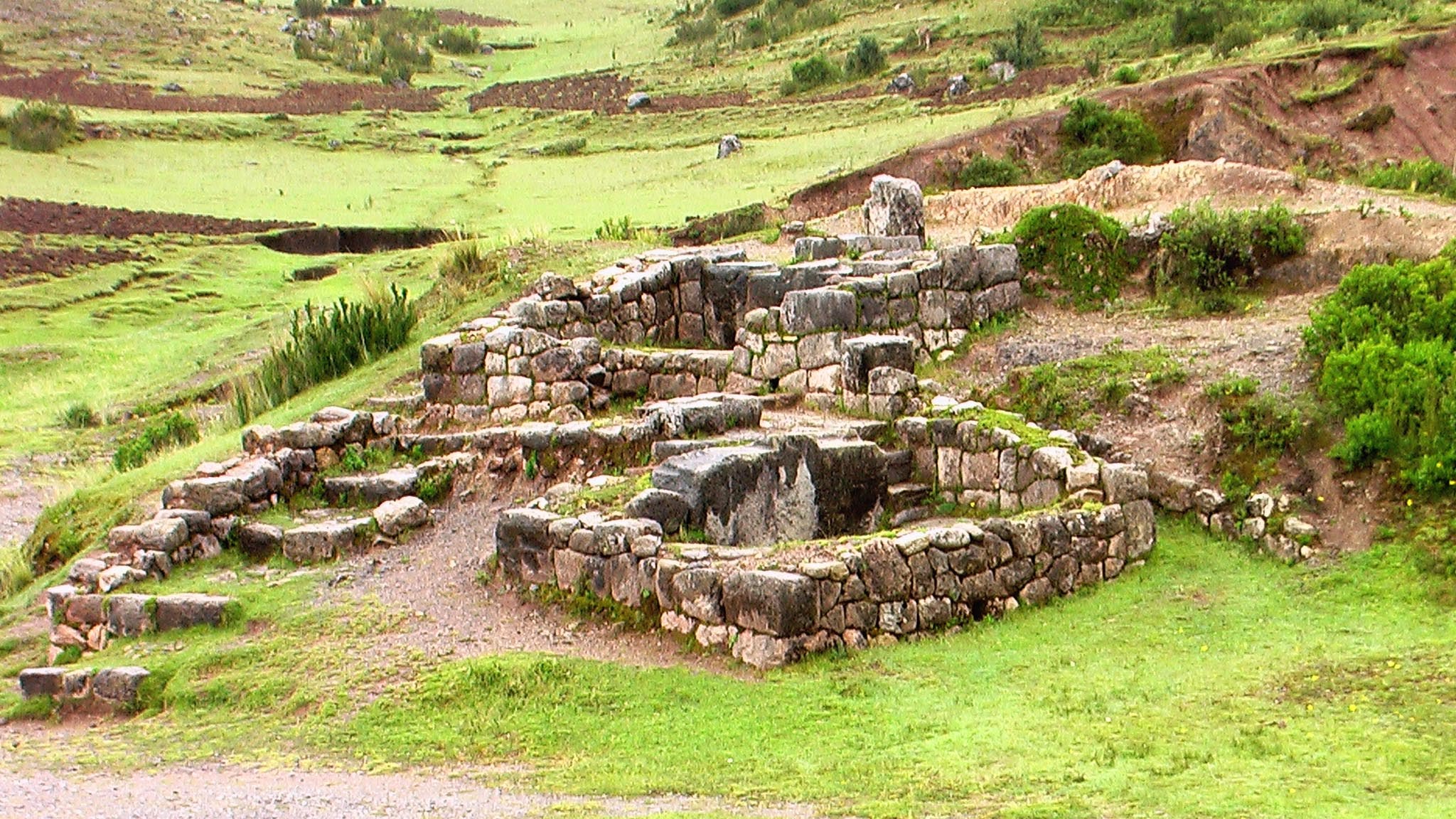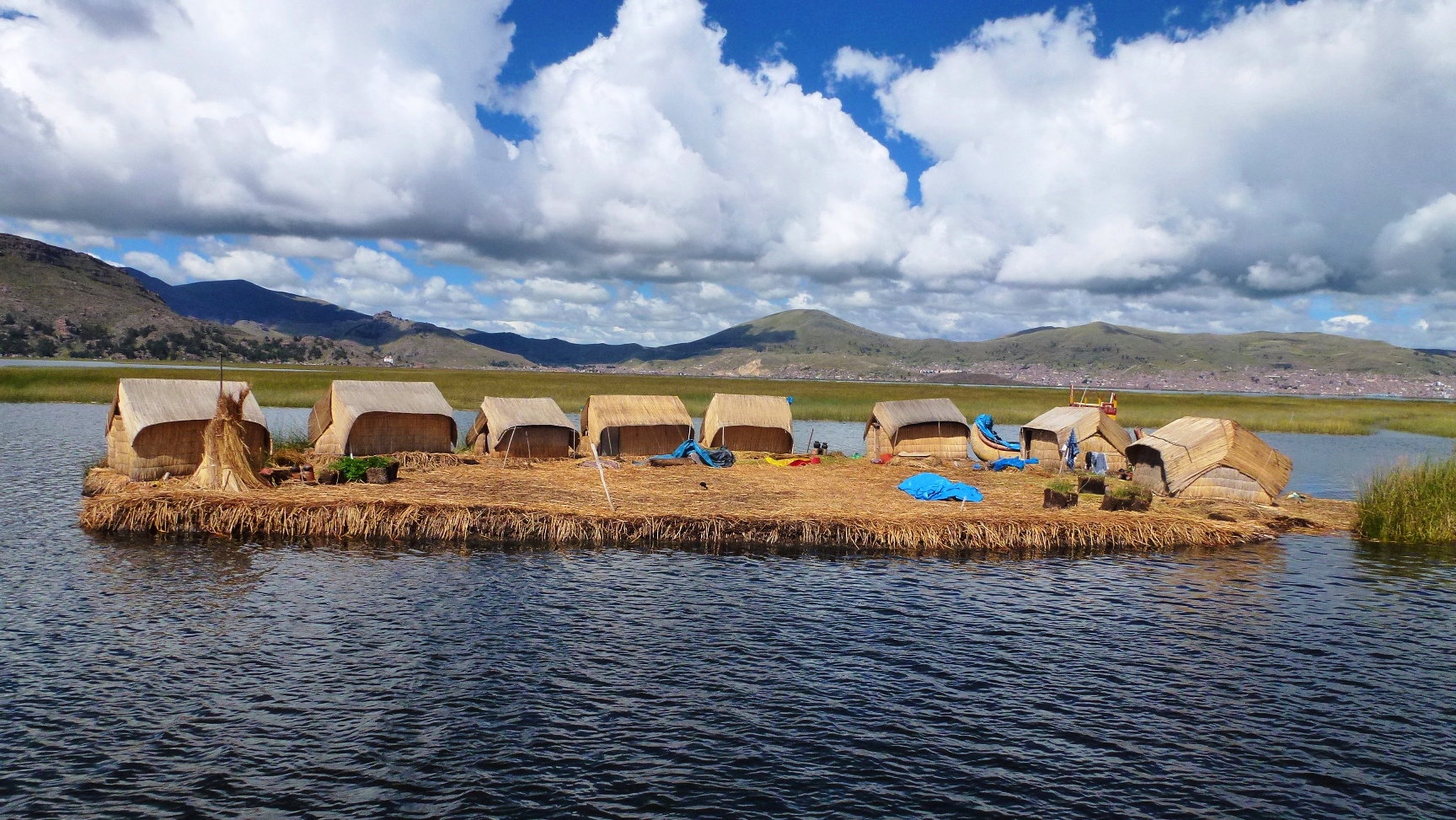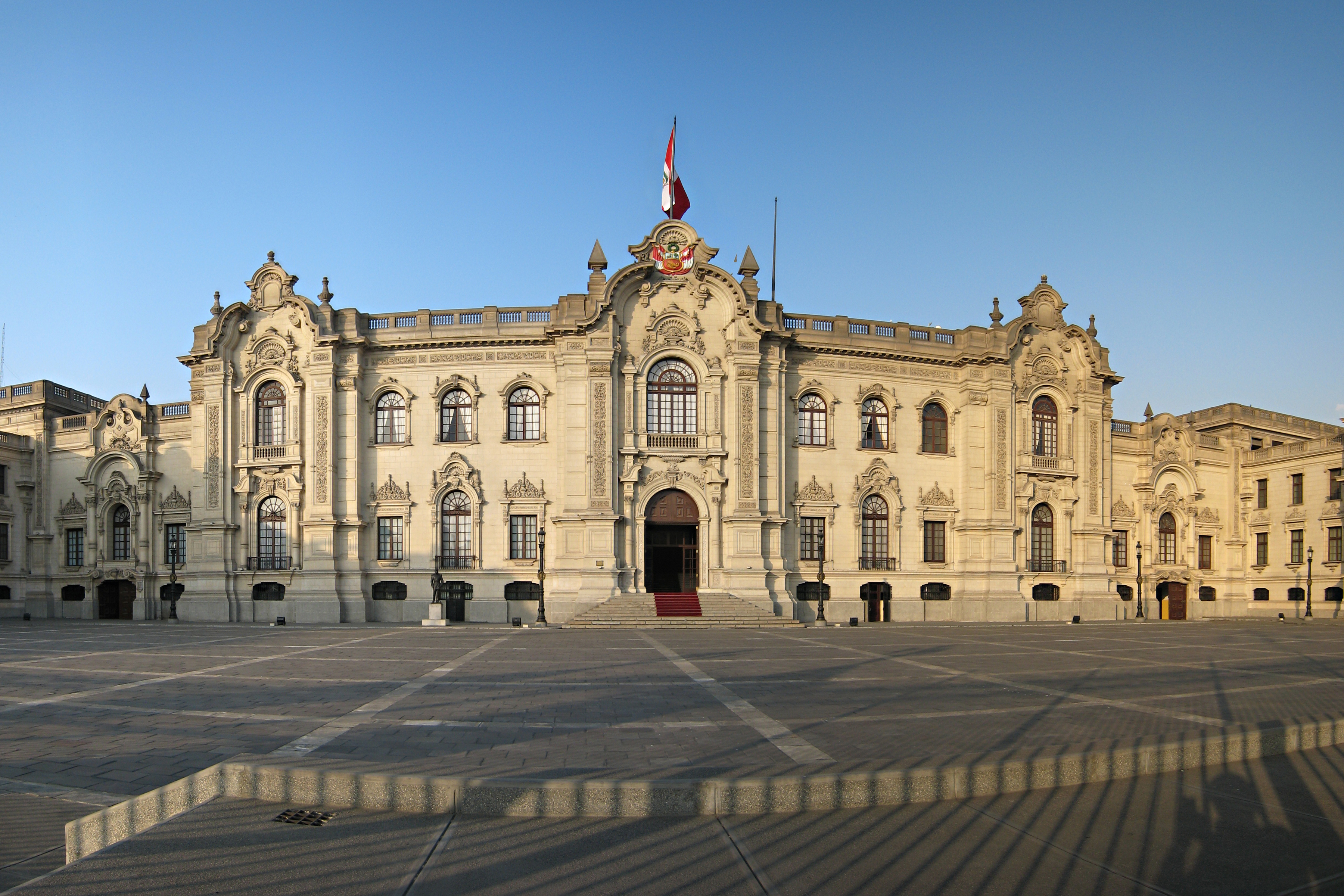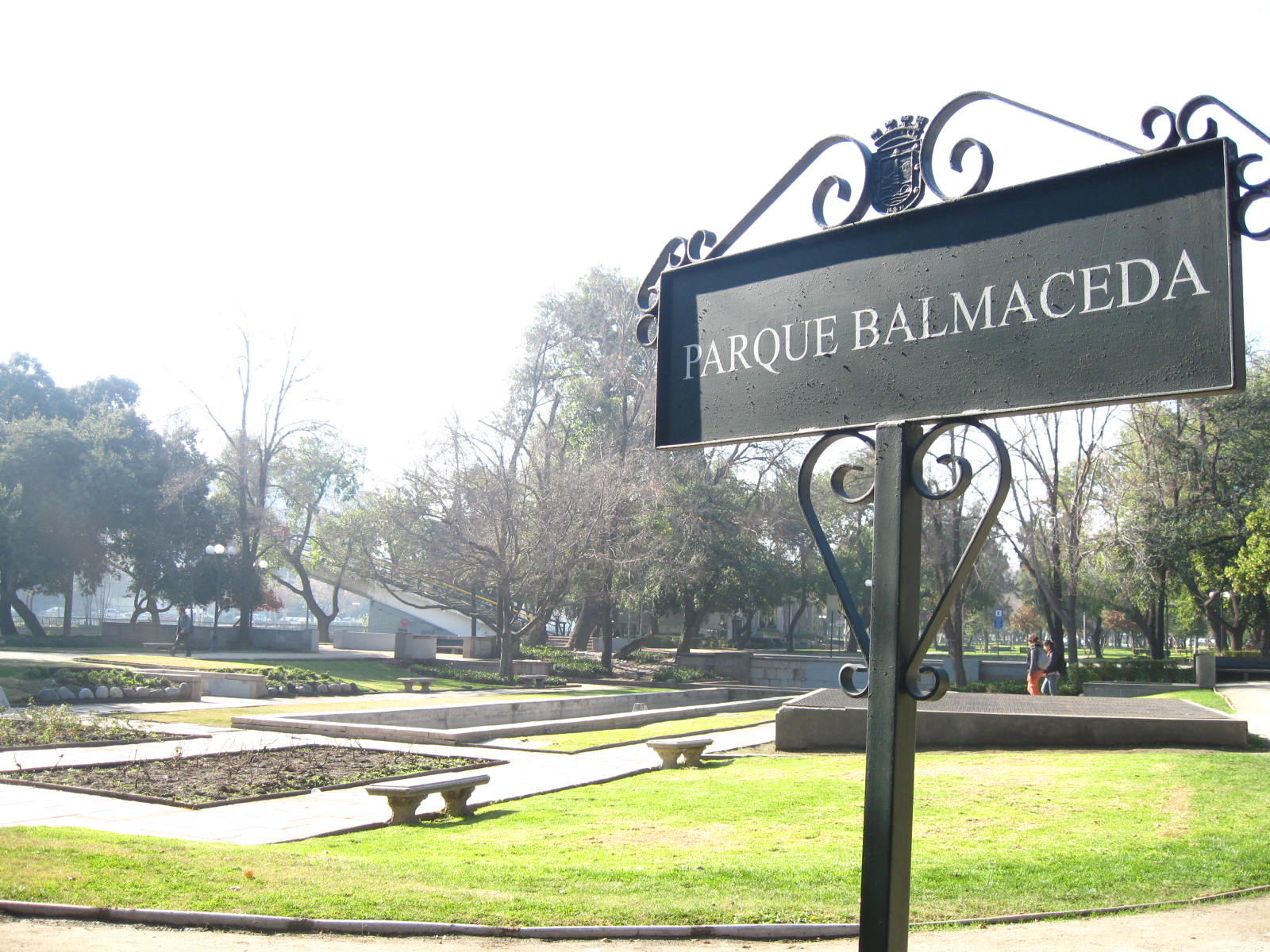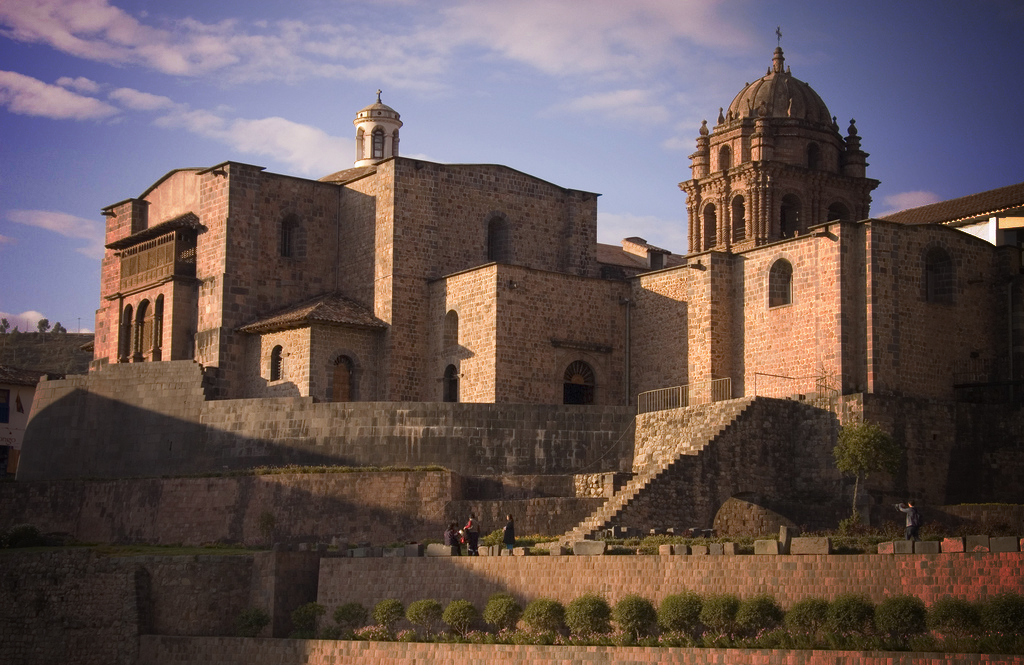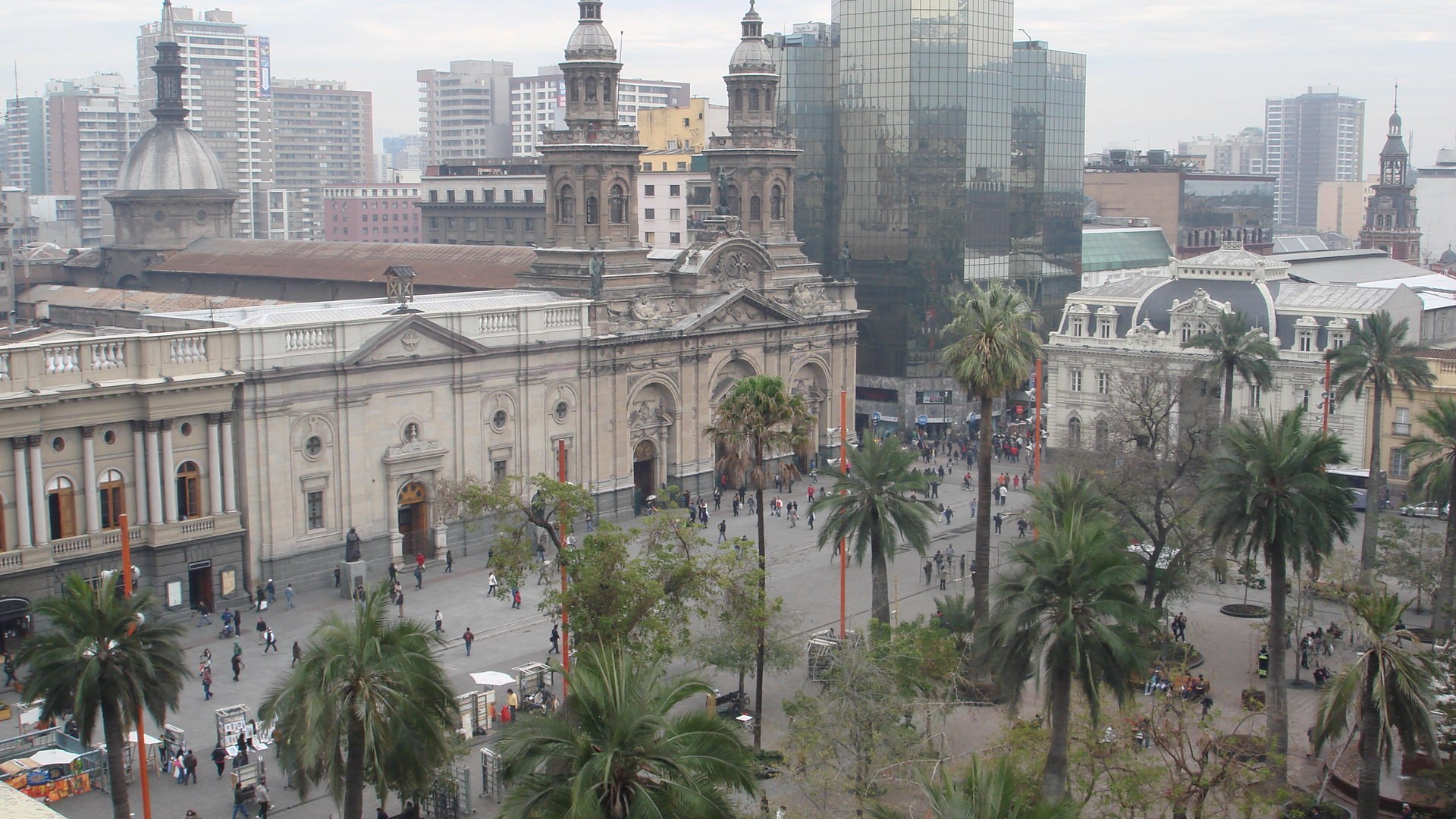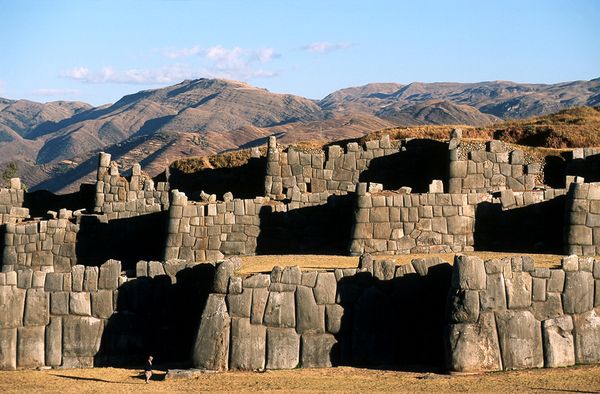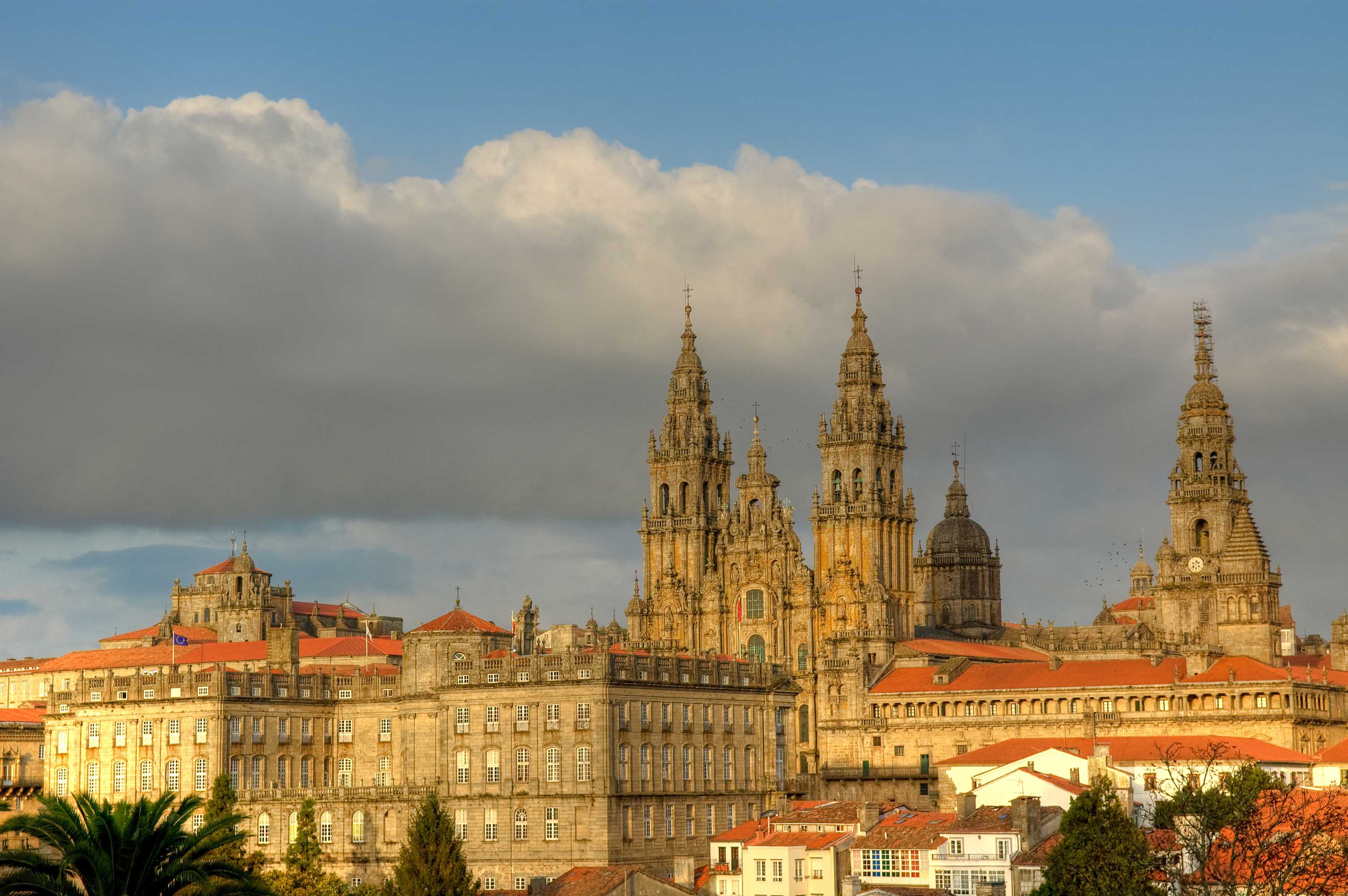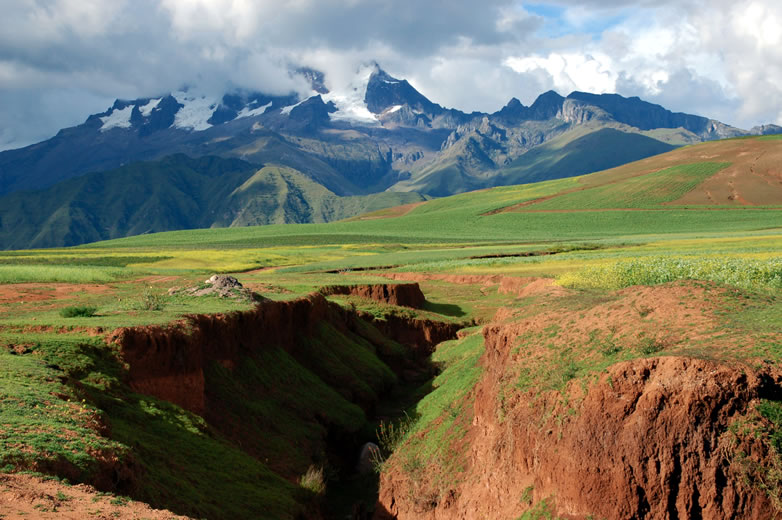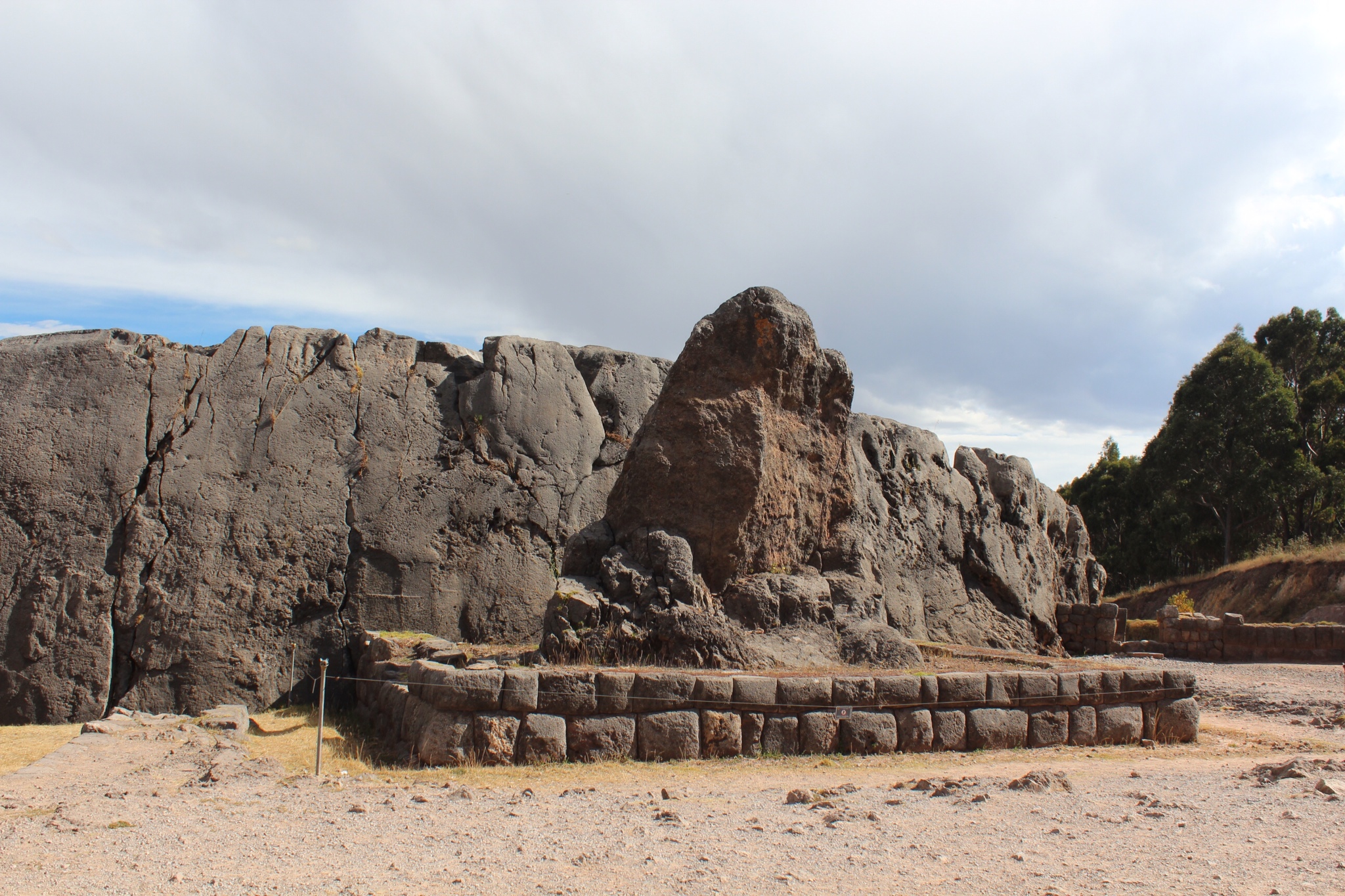 SOUTH AMERICA (CHILE, PERU AND BOLIVIA)
January - December 31, 2019
14 days
Land Arrangement only
$3736
About your trip
Explore authentic South America and discover everything from ancient Inca ruins to cosmopolitan Latino cities. Visit popular attractions and natural wonders, such as the Lost City of Machu Picchu, the world-renowned Iguazú Falls and the Amazon Jungle, and we also take you to some rural, out-of-the-way places to make your experience as 'real' as possible. If you have the time, we have the means to show you the adventure of your life and a journey you'll never forget.
Tour Highlights
SANTIAGO
• Bernardo O'higgins Avenue "Alameda" • Balmaceda Park • San Cristobal Hill • Metropolitan Park • The Forestal Park • Fine Art Mesuem • Plaza de Armas • The Cathedral Santiago • La Moneda • Vina del Mar • Valparaiso • Museum of the famous shilean poet • Pablo La Sebastiana House of Museum • Flowers Clock • Quinta Vergaera
LIMA
• Presidential Palace • The Cathedral • Archbishop's Palace • Santo Domingo church • Mondastery • Larco Mesuem
CUSCO
• Koricancha Temple • Main Square • Sacsayhuaman Fortress • Qenko • Puca Pucara • Tambomachay • Urubamba Valley • Awana Kancha • Pisac Market • Inca Fortress • Machu Picchu
PUNO
• Lake Titicaca • Floating Isalnds of the Uros • Taquile Island
LAPAZ
• Tihuanacu ruins • Virgen Morena • Pilkokaina Ruins • San Fancisco Church • Murillo Square • Yumani
UYANI
• Isla Incahuasi
Inclusions
Lodging Standard Double Room
Meals as per Itinerary
Tours and Entrances
Tours with English Speaking Guide
Itinerary
Day 1 SANTIAGO(–/–/–)
Arrival to Santiago and transfer to your hotel. Overnight in Santiago
Day 2 SANTIAGO(–/–/–)
Breakfast at the hotel
HALF DAY CITY TOUR OF SANTIAGO
Leave the hotel for a city tour of Santiago visiting the Bernardo O'Higgins Avenue (also called "Alameda") running east-west and dividing the city in two main parts, the Providencia District and its commercial centers, Balmaceda Park, San Cristobal Hill and Metropolitan Park (optional ascension to the hill summit), the Forestal Park and the Fine Art Museum, Plaza de Armas with the Cathedral, the Town Hall and the main Post Office, the Civic Center with "La Moneda" building siege of the government, the Ministries of Foreign Affairs, Finance and Justice buildings, as well as the Central Bank., continuing towards the oldest part of the town with attractive old mansions in different construction styles, the universitary district and, on the way of return, the Chile State University, the exclusive Union Club, the National Library, the central Santa Lucia Hill and the Catholic University. Return to your hotel.
Overnight in Santiago
Day 3 SANTIAGO(–/–/–)
Breakfast at the hotel
FD VIÑA DEL MAR & VALPARAISO WITH LUNCH
Departing from downtown Santiago you head toward the coast, located just 120 kilometers / 75 miles from Santiago, crossing the fertile Curacavi and Casablanca Valleys, with their beautiful vineyards, fruit tree farms, and forest reserves. En route you will visit the two major cities of the country: Viña del Mar, Chile's main seaside town and Valparaiso, a port city founded in the sixteenth century and declared as "World Heritage Site by UNESCO." The tour also includes a scenic tour through National Congress, Parque O'Higgins, Parque Italia, Plaza de la Victoria, Plaza Sotomayor and "Muelle Prat Wharf located at the port itself in Valparaiso. Then visit the Museum of the famous Chilean poet, writer and Nobel Prize Literature winner (1971) Pablo Neruda La Sebastiana House-Museum. La Sebastiana was a fantasy place by Pablo Neruda wanted to run to and away from the hectic and busy pace of Santiago. "I feel the tiredness of Santiago. I want to find in Valparaiso a little house to live and write quietly. It must have some conditions…" This was how Pablo Neruda put it in 1959 to his friends Sara Vial and Marie Martner. The house became a reality and now houses a collections of old maps, seascapes and other paintings. There are many other relics from the port and other curios such as music boxes and an old horse carved in wood. You will visit the elevators – cable cars that take you to the peaks around Valparaiso with amazing look outs – miradores – offering views of the city. Cerro Alegre-Cerro Conception, Sotomayo Square, Naval Heroes Monument, and Paseo 21 de Mayo at Cerro Playa Ancha are just a few sites you will see. Enjoy a delicious lunch at a local restaurant. Vina del Mar, also known as "the Garden City", has 300,000 inhabitants and is the country's main beach resort. Located next to the Port of Valparaiso, it has a good selection of restaurants, a casino, cafes, discotheques and good shops. Past and present intermingle in this bustling tourist centre. Here, you will visit the "Flowers Clock", "Quinta Vergaera", Muelle Vergara, and the casino, before your guide takes you for a drive along the coast to Reñaca Beach. Return to your Hotel. Overnight in Santiago.
Day 4 SANTIAGO / LIMA(–/–/–)
Breakfast at the hotel. At proper time, transfer from the hotel to the airport. Flight from Santiago to Lima.  Arrival in Lima, meet and transfer to the hotel.
CITY TOUR + LARCO MUSEUM
Visit colonial Lima's downtown: go around the Main Square, where you can find the Presidential Palace, the Cathedral, the Archbishop's Palace and the Metropolitan City Hall, historic and traditional buildings. Then, get to know Santo Domingo church and monastery, a XVII century jewel, recognized as cultural heritage by UNESCO. The tour goes on to the modern district of San Isidro. Finally you will visit Larco Museum, a private collection that has a collection of treasures from Old Peru, and makes visitors discover, understand and enjoy more than five thousands years of ancient Peru's history through more than 45,000 pieces. Overnight in Lima
Day 5 LIMA / CUSCO(–/–/–)
Breakfast at the hotel
At proper time, transfer from the hotel to the airport
Flight from Lima to Cusco
Arrival in Cusco, meet and transfer to the hotel
Half Day City tour + nearby archeological remains (REGULAR SERVICE)
Get to know the city of Cusco, an UNESCO World Cultural Heritage site and possessor of a style all its own. The tour begins at the Koricancha Temple, an old Incan palace and main center for the worship of the sun god, Inti. Once the Spanish conquered Peru, the Dominican order built a lovely church over top this temple's foundations: the church of Santo Domingo, that is still there today. Your next destination is the Main Square, upon which sit the Cathedral, the beautiful Church of La Compañia de Jesus (Society of Christ), and other Colonial period buildings. The adventure continues to the Sacsayhuaman Fortress built of enormous stone blocks expertly shaped by the Incas. It is strategically located at the top of a hill overlooking the city of Cuzco. What a view of the city! The tour ends with visits to three archeological sites: Qenko, Puca-Pucara, and Tambomachay, important religious and administrative centers for the Incas.
Overnight in Cusco
Day 6 CUSCO / SACRED VALLEY OF THE INCAS / CUSCO(–/–/–)
Breakfast at the hotel
PISAC MARKET & OLLANTAYTAMBO & LUNCH
You will be driven through a scenic landscape to the Urubamba Valley, the "Sacred Valley of the Incas".In the route, stop at Awana Kancha and discover the beauty of South American camelids, guanacos, llamas, vicuña and alpacas, and an exhibition of traditional Andean textile art.Then arriving at the town of Pisac, an hour drive from Cuzco, you will visit the colorful Pisac Market, where the local indians meet to sell their merchandise as they have done it for centuries. There is also a handicraft market. The tour continues to the town of Ollantaytambo from where you will climb up to its imposing Inca fortress at the top of the mountain. Lunch will be provided at local restaurant. Overnight in Cusco.
Day 7 CUSCO / MACHU PICCHU / CUSCO(–/–/–)
Breakfast at the hotel
At a proper time transfer fom your hotel to the train station.
MACHU PICCHU WITH VISTADOME TRAIN
Awaiting you today is by far and away one of the high points in world tourism: Machu Picchu. Your adventure starts on a train ride to the city of Aguas Calientes, where you disembark and then board a bus that drives you to the actual Machu Picchu archeological site, where you will definitely have an experience you will never forget. The tour includes every nook and cranny of this New 7 Wonder of the World and UNESCO World Cultural Heritage site; afterwards, there is some free time for you to explore the site on your own, to relax, or to meditate. At the agreed upon hour, you will descend to Aguas Calientes for lunch at a local restaurant and, later on, board the train for the return trip to Cusco; you will stop at the Ollantaytambo Station and be picked up and driven to your hotel. Overnight in Cusco
Day 8 PUNO(–/–/–)
Breakfast at the hotel
At the scheduled time, transfer from your hotel to the bus station.
Early morning you will start your day long bus journey to Puno on the shores of Lake Titicaca, the highest navigable lake in the world. Enjoy the incredible view of the herds of alpaca and llamas grazing on these highland pampas, interspersed with small villages, and the majestic backdrop of the Andes.You will served lunch at local restaurant. Arrival to Puno and transfer to your hotel. Overnight in Puno
Day 9 PUNO(–/–/–)
Breakfast at the hotel
FD TAQUILE + UROS
In the morning, we will make a one-day tour to Lake Titicaca and, as first stop, we will visit the floating islands of the Uros, also known as People of the Lake. These islands are built out of layers of totora and are used as housing and trade centers for the native Uros. They travel on handicrafted rafts. We will go on with our tour to Taquile Island, where the community greets tourists very kindly, and keep their old style traditions, customs and colorful clothings. The islanders are skilled craftspeople and express in each piece astonishing techiniques developed by their ancestors for centuries. Lunch is included. Overnight in Puno
Day 10 PUNO / LA PAZ(–/–/–)
Breakfast at the hotel
You will be drive south along the western shore of Lake Titicaca through the picturesque villages of Pomata and July, the tour continues to Desaguadero in Bolivia. We will pick you up from the border between Peru and Bolivia (Desaguadero), then continue to visit Tihuanacu ruins. Tiahuanaco is 72 km/45 miles – 1 ½ hours from La Paz, the trip passes through the Bolivian Highlands were you can see the Aymara Indians way of life. It was one of the oldest American cultures, Carbon 14 dating give us an average age of 1580 BC to 1150 AC. It is considered the cradle of the American man and one of the most advanced cultures in development at that time. Their main constructions are: the Kalasasaya temple with the main stone work done like the Gate of the Sun, the monoliths Ponce and Fraile; the Akapana pyramid and the Semi underground temple. Visit of the two local museums to see the rich pottery and stone work. Lunch is included. Overnight in La Paz
Day 11 LA PAZ(–/–/–)
Transportation from La Paz to Copacabana (3 ½ hours), visit its church and the famous "Virgen Morena". Take a boat to the Island of the Sun (1 hour); visit Pilkokaina ruins, then Yumani to see the Water of the Eternal Youth.
Lunch or box lunch included. Take the boat back to Copacabana (1 hour) and then transportation to La Paz (3 ½ hours).  Overnight in La Paz
Day 12 LA PAZ / SALAR DE UYUNI(–/–/–)
Morning flight from La Paz to Uyuni, where you'll be transfer to a nearby salt hotel in Colchani, at the shores of the Uyuni salt flats. Enter this unique natural wonder with over 10.582 km2 at 3.692 m of salt is really special; you'll visit the village of Colchani in the shores to see the locals produce salt. Enter this perfect natural highway to cross it to "Isla Incahuasi" (2 hours), a special habitat of volcanic rocks and giant cactus, continue north to the mummies of Coquesa in the foothills of the Tunupa volcano. Trip back to Colchani to enjoy a great sunset, overnight in a salt hotel. Full board is included for this day. Overnight in Colchani- Salt Hotel
Day 13 UYUNI / LA PAZ(–/–/–)
Morning to enjoy the area and transfer to the nearby airport for your flight to La Paz.
A 4 hour tour of La Paz, including the area of the street markets, rich in handicrafts, weavings and witchcraft artifacts.
The tour goes through the colonial part of the city, San Francisco Church, Murillo Square and the outdoor replica of the Tiahuanaco temple. Then to the modern part of town, dropping down a lot in elevation to finally visit the Valley of the Moon, enjoy all of its natural geological formations. Overnight in La Paz
Day 14 LA PAZ / INTERNATIONAL DEPARTURE(–/–/–)
Breakfast at the hotel
At proper time, transfer from the hotel to the airport to take your next flight.
Transportation
Roundtrip international airfare, domestic airfare are excluded on this package.
Additional Information
EXCLUSIONS
Airport taxes US$ 80.00 (STC)
Terminal & Philippine travel tax Ph2,170.00
Meals
Visa Fee & Visa Processing Fee:
Tip for the guide, driver and waitresses.
Others not mentioned in the inclusions
Full cancellation charge will be applied for any cancellation after:
60Days – 75%
30-59Days – 50%
7-29Days – 100%
BOOKING CONDITIONS
Minimum of 4 adults must travel together
Rates are valid for PHILIPPINE PASSPORT HOLDERS only
Surcharge may apply for foreign Passport Holders
Full cancellation charge will be applied for any cancellation after 60Days
30-59 – 50%
7-30 – 100%
Itinerary and meals are subject to change due to local condition
Rates can be changed due to foreign exchange rate
Standard Check in time: 1500
Standard Check out time: 1200
Standard hotel guest rooms, Triple room is not recommended.
1 Carryon Bag or backpack Requirement 62inches/157cm (Length + width + heidght) Weight 05kg/11lb
Policies
Privacy Policy
Use of Information
We only collect information that consists of name, contact number, email address, residential address, and passport details. Rest assured that all these details are privately kept by World Juanderer for one-time purpose only, if and only if you avail services once, and not transferrable to any other client or business.
Other Information
We reserve the right to use or disclose any information as needed to satisfy any law, regulation or legal request, to protect the integrity of the site, to fulfill your requests, or to cooperate in any legal investigation.
Questions
If you would like us to update your information or cancel your subscription, or have questions about our privacy policy, please contact us at +63 917 772 6273 or email us at [email protected]. You may also visit our office at 20F Wynsum Corporate Plaza, F. Ortigas Jr. Road, Ortigas Center, Pasig City.
TERMS AND CONDITIONS
YOUR HOLIDAY RESERVATION
On receipt of your deposit, subject to availability and at our discretion, World Juanderer will reserve your place on your selected holiday. A contract is only made between you and us upon your booking being confirmed and accepted by us.
PRICE
Prices are subject to change without prior notice. Each package tour and its add-ons are subject to change based on the tour operators and number or participants in the tour.
IF WE CANCEL OR CHANGE YOUR HOLIDAY
3.1 World Juanderer reserves the right to change or cancel your booking in accordance with operating requirements or circumstances beyond its control.
3.2 If an alternative is not available or acceptable, you will be entitled to either a full refund of monies paid by you to us or transfer to another World Juanderer holiday without payment of any transfer fee.
3.4 If the change or cancellation is due to force majeure (i.e. circumstances like political unrest, war or threat of war, riots, bad weather conditions etc.), we will give a full refund of any monies paid to us less reasonable expenses incurred by us in respect of your booking.
3.5 World Juanderer is not responsible for the costs of any other travel arrangements affected due to our cancellations or rescheduling of any trip departure.
HOLIDAY DETAILS AND CONDITIONS
4.1 With our personal experience in traveling and joining these tour packages, World Juanderer will do our best, at our discretion, to select accommodation, sightseeing trips, and transportation to give you good value for money.
4.2 World Juanderer constantly strives to improve trip itineraries and features. If such improvements can be made, or unforeseen circumstances beyond our control make changes necessary, we reserve the right to vary itineraries and to substitute hotels. World Juanderer is not responsible for any other travel arrangements affected due to our cancellations.
LIABILITY
5.1 We will be entitled to keep for each account any interest earned on such monies.
5.3 All monies paid by you to us, whether in respect of the deposit or full payment, may be disbursed by us as and when we see fit, in respect of the services to be provided and/or fees payable under your selected holiday. The payment of a deposit or any other monies in respect of your holiday shall be deemed to be an authorization to disburse thereof as aforesaid.
BOOKING YOUR TRAVEL
1.1 In order to reserve your holiday, you must inquire and get in touch with the Travel Specialist to check the preferred travel package. World Juanderer accepts the deposit as a first installment of the holiday price only once World Juanderer has confirmed the booking in writing.
1.2 Deposit and final payment will be converted to the local currency (if payment is non-Philippines Peso) at point of booking. Conversion is based on the prevailing exchange rate at time of full/balance payment and what is released by the Bangko Sentral ng Pilipinas.
1.3 World Juanderer cannot guarantee special add-on requests nor will it assume any responsibility or liability if clients' special requirements are not fulfilled.
PAYMENT
2.1 If payment isn't made by the due date, World Juanderer may assume that you have cancelled and World Juanderer will levy cancellation charges in accordance with clause 3 below.
2.2 Tickets and other documents will not be forwarded until we have received full payment.
2.3 In the case of Late Bookings made within 45 days of your departure from your home country, the full cost of the holiday will be payable immediately on booking and we reserve the right to provide all travel documents at the holiday departure point.