Luxury Travel

Enjoy a worry-free holiday from our wide-range of travel itineraries--be it from Asia-Pacific, Europe, America, or Africa. How does a Mediterranean cruise in summer or a Scandinavian trip in winter sound like? Experience culture first-hand and juander with us..
10N LISBON to HONFLEUR
11 days Silver Explorer • $13750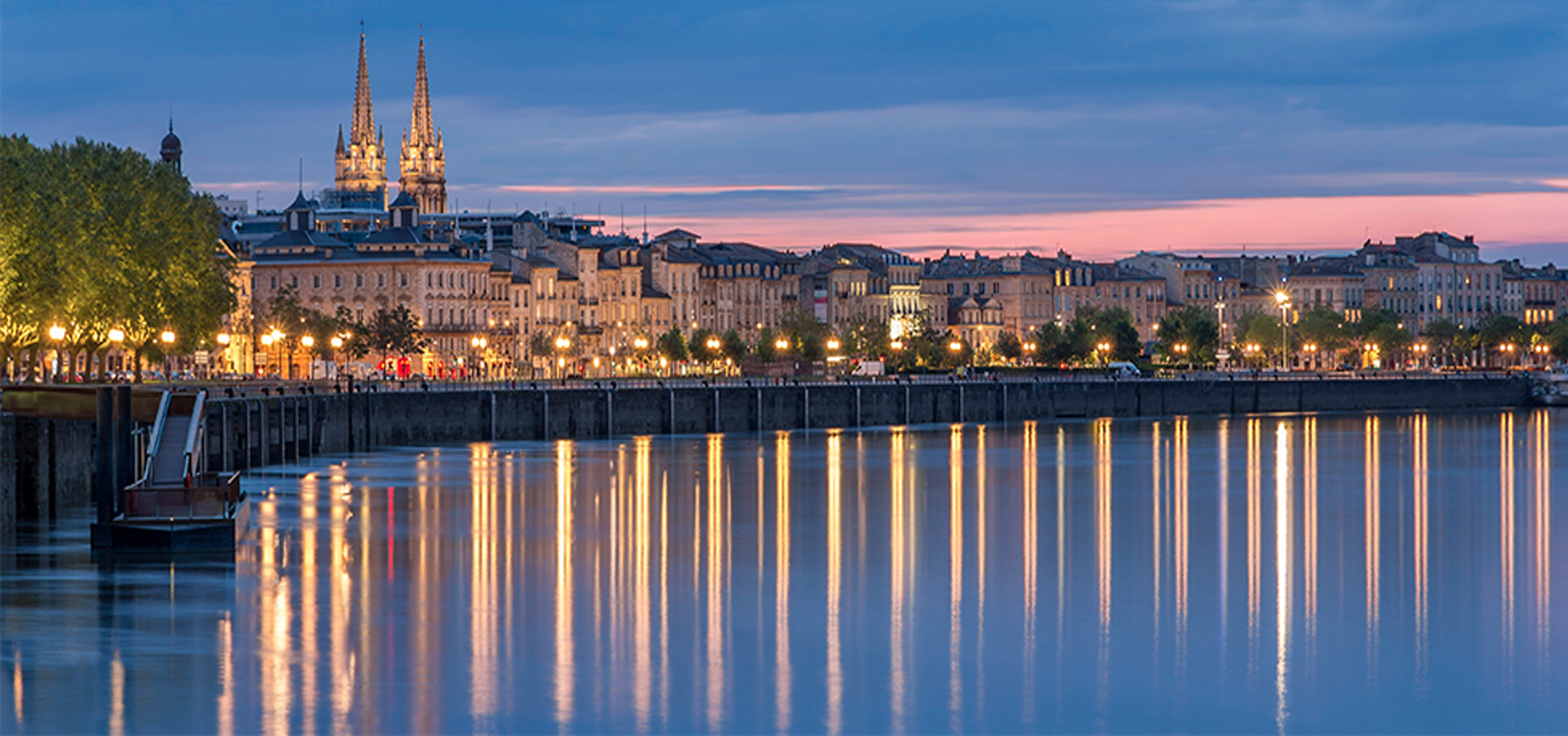 Taste Portugal's famous port wine, Visit UNESCO World Heritage sites, Explore the Guggenheim Museum in Bilbao with a private cocktail for Silver Explorer guests only! Savour France's Bordeaux wine region, Wander amidst beautiful subtropical gardens in the Channel Islands, Partake in culinary events aboard and ashore, Sample oysters, crêpes and pintxos, Visit World War II D-Day sites in Normandy.
Destination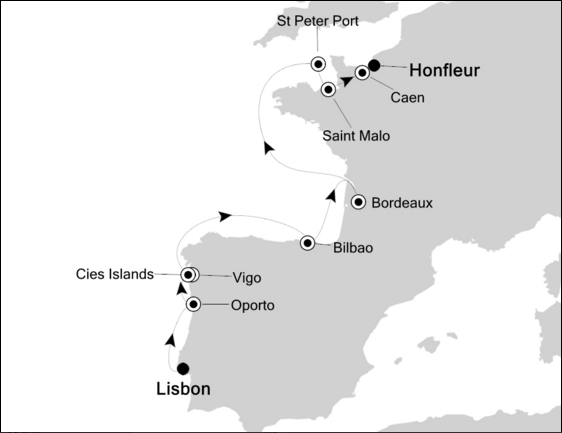 Inclusions
Highly qualified expedition team with experts in their field (marine biologists, ornithologists, historians and more)
Excursions and activities, including explorations by Zodiac®
Complimentary expedition gear: backpack and water bottle on every voyage, Haglöfs parka for polar expeditions
Personalised service with a butler for all suites and the highest crew to guest ratio in the industry
Fine dining even in the most remote places of the planet
Comfortable amenities with the largest expedition suites at sea
Inclusive room-service, select wines, spirits and soft drinks throughout the ship
Free WIFI throughout the ship
Onboard Gratuities
Exclusive partnership with The Royal Geographical Society
Itinerary
Day 1 — Lisbon, Portugal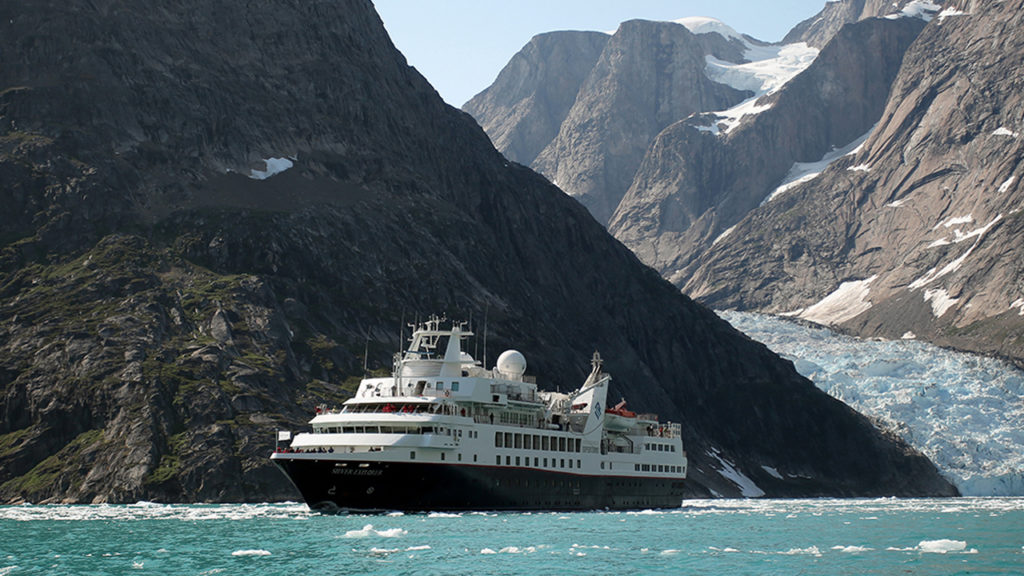 Embark the Silver Explorer this afternoon and depart on your exciting 11-day Silversea Expedition – Atlantic Europe's Epicurean Journey. You will be introduced to your Expedition Team. Tonight we invite you to attend a special Welcome Aboard cocktail party.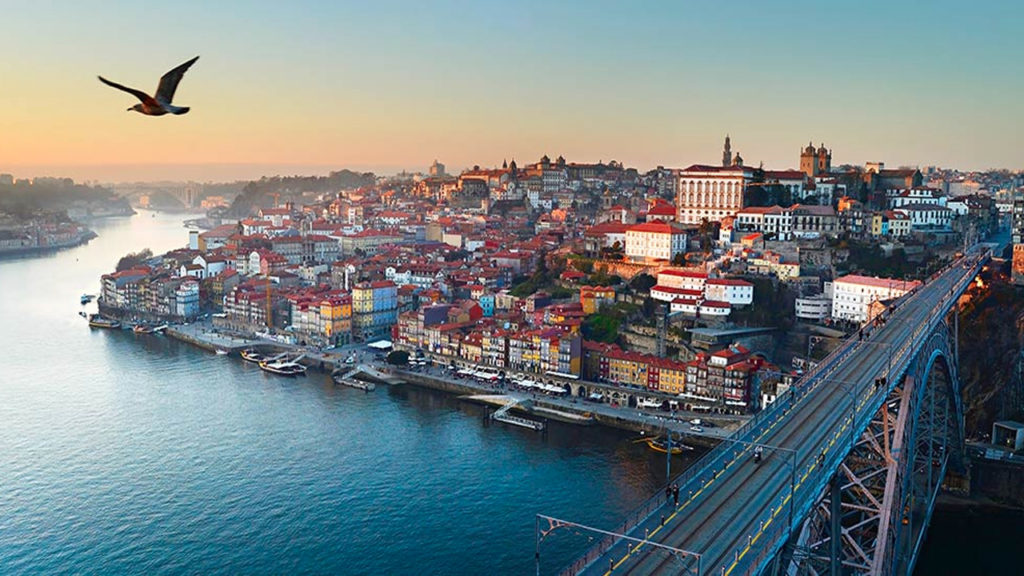 Day 2 — Leixoes (Oporto), Portugal

Oporto is located near the mouth of the Douro River and is the second largest city in Portugal. During our visit to the city centre (a UNESCO World Heritage site), we will see the Castelo Queijo and the impressive 14th century St Francis Church with its magnificent 18thcentury gold-encrusted interior. We then proceed to Ribeira, its picturesque riverfront quarter made up of narrow, twisting streets lined with brightly tiled or pastel-painted façades. Our day in Oporto would not be complete without a visit to a well-known wine cellar for a taste of some world-famous port wine. The history of port wine dates from the 17th century when British merchants doctored the wine with brandy to prevent it from turning sour while in transit. It was found that the stronger and sweeter the wine, the better flavour it acquired. We will learn how over the years, methods of maturing and blending were refined and continue today in the port wine lodges.
Day 3 — Vigo, Galicia, Spain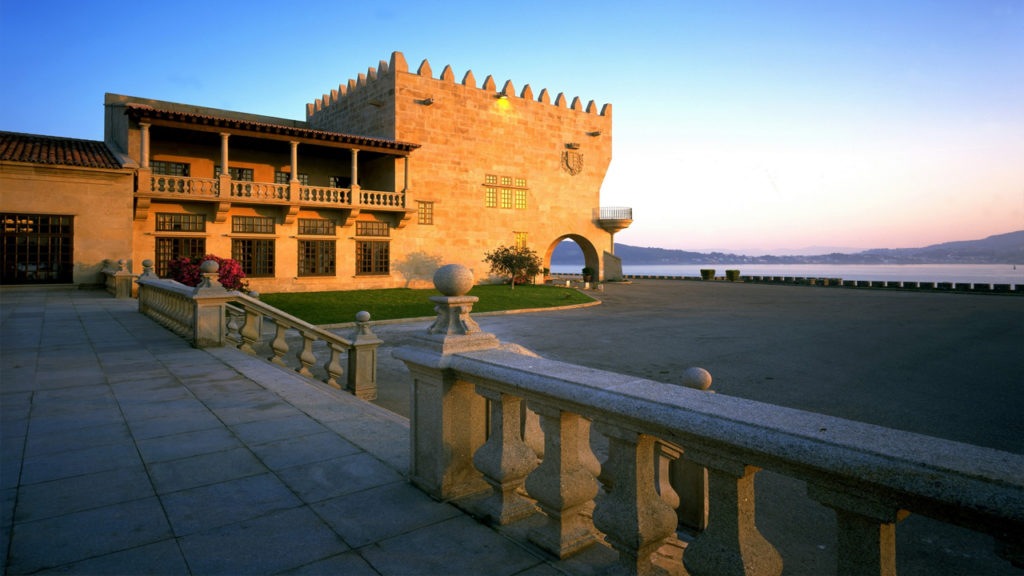 Cíes Islands, Galicia, Spain
Bayona is one of the most important coastal towns in Galicia because of its harbour and fishing fleet. Originally it was set in what now is the Monterreal Castle, whose remaining walls -still visible from the shore- date back to the 16th century. This village was where the caravel Pinta, led by Pinzon, made its first landfall, having finally arrived back in Europe after Columbus' first voyage of discovery into the Caribbean -three days before Columbus landed in Lisbon. The centre was declared a "Historically and Artistically Interesting Area", with narrow streets and all houses made of stone.You will have a little free time to walk around before going up along the walls of the Castle of Monterreal to reach the Parador de Bayona. There you will taste various different local wines and a variety of seafood tapas and other special tapas from Galicia. In the afternoon, we travel to the nearby Cíes Islands – a true natural paradise of exceptional ecological interest. Here we will go ashore by Zodiac together with our local guides to explore the hills and cliffs of these three islands. Once well known as ahideout for pirates, the area is now a nature reserve and home to over 15,000 nesting seabirds, most of them Yellow-legged Gulls. Unless you want to walk on your own, you will either be guided on an easy walk to a lookout on the north-western side or a more moderate hike to a lighthouse towards the south. Apart from the seabirds you will see robins, blackbirds, Dunnocks, and Coal Tits, while woodpeckers are usually only heard.  The water here is exceptionally clear (and cool), and the islands are a favourite place with the locals –the beach next to our landing site was voted one of the nicest beaches of Spain.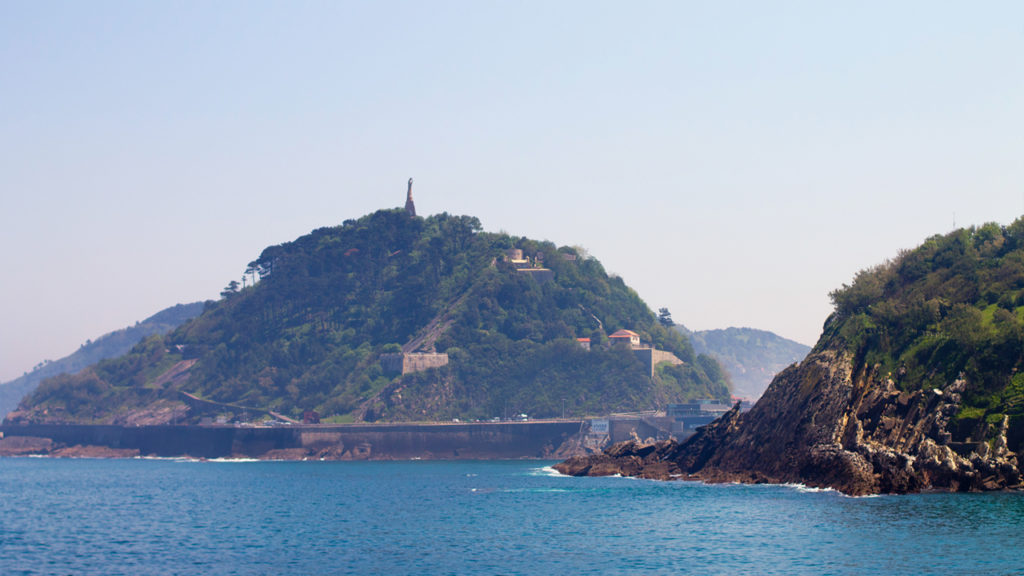 Day 4 — Cruising the Bay of Biscay

Gather in The Theatre to attend culinary seminars and hear our expert guest speakers talk about wine and cheese. Enjoy a cooking class by our culinary training Executive Chef David Bilsland, or Rudi Scholdis, Silversea Cruises' Culinary Director. Enjoy a special lunch in the Restaurant that will celebrate the local cuisine of the area we are travelling through. A special lecture will be given about Frank Gehry and the Guggenheim Museum Bilbao, an architectural masterpiece, since one of our reasons to visit Bilbao is its outstanding museum.
Day 5 — Bilbao, Spain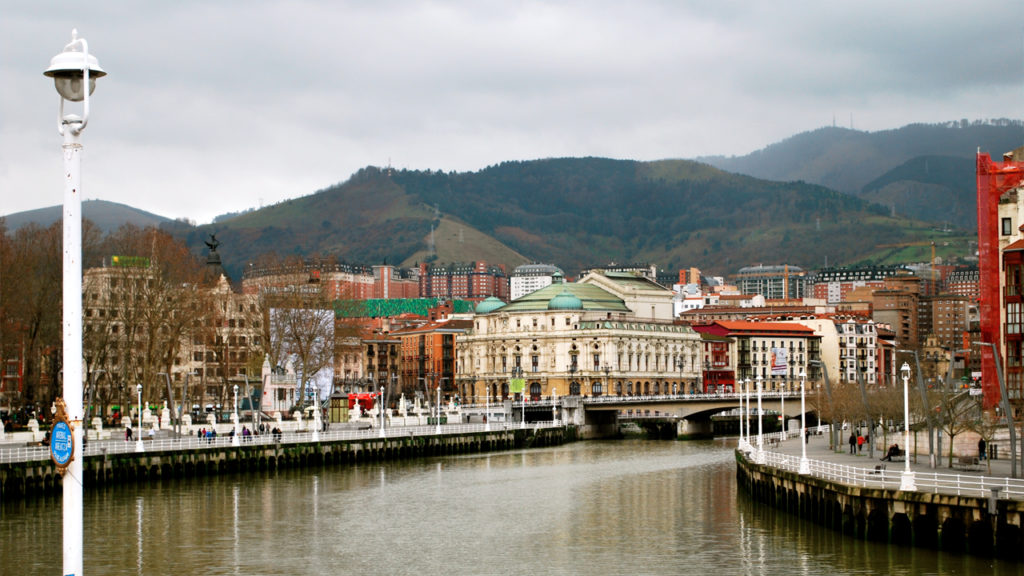 Today we visit the noble city of Bilbao, founded in 1300. From Silver Explorer you will be driven along the estuary down to the Gran Via, which reflects Bilbao's 19th century mining and industrial prosperity, to the heart of the city. The Guggenheim Museum of Modern Art is one of Frank Gehry's masterpieces in flowing titanium and limestone, with sail-like shapes suggesting Bilbao's maritime heritage. The Museum in itself is a piece of art- and, apart from an outside explanation, we will have a 90 minutes specially guided visit. A special cocktail with pintxos (local delicacies) will be served after our visit. Afterwards we will visit the Casco Viejo, or Old Quarters, located on the right bank of the river Nervion. Many of the streets are now pedestrian and you will see the 14th centuryGothic cathedral, the Arriaga Theatre, and the Plaza Nueva. During the afternoon we will cross the Bay of Biscay on our way to France and Bordeaux. Let our food and wine specialists pamper you with more information on delicacies from the Basque region.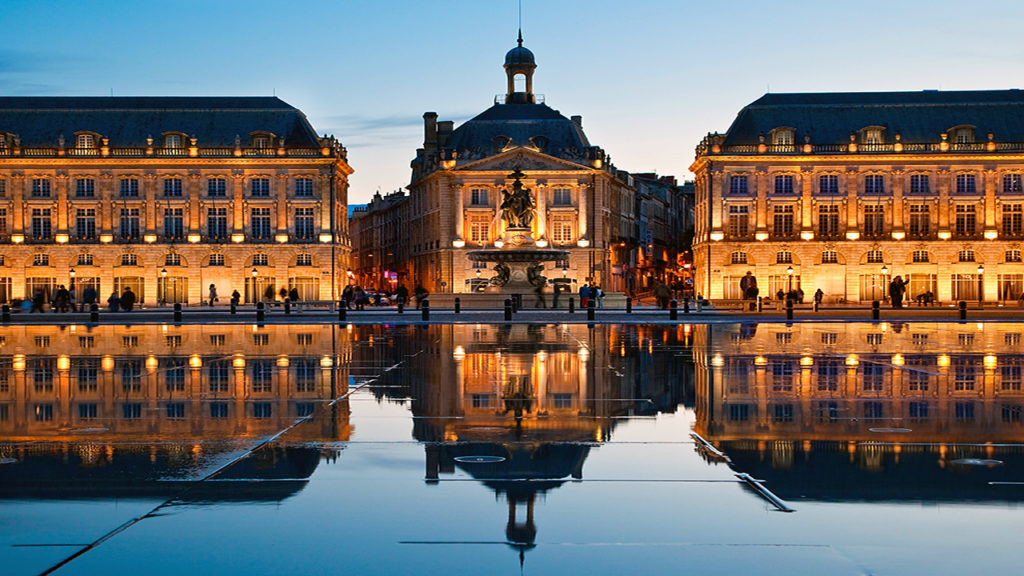 Day 6–7 — Bordeaux, France (Overnight)

Silver Explorer will get into Bordeaux during the early morning and after breakfast we will get ready for a walking tour of this historic UNESCO World Heritage city. We will see the Chartrons riverfront where the wine trade had its beginnings, and at the Quinconces Square, view the monument to the Girondins of the French Revolution. Our tour takes us next to the beautiful Grand Theatre, built by Victor Louis in 1773, before we enter the old Bordeaux district with its Parlement and Bourse squares. Silver Explorer will be docked in Bordeaux overnight, and the evening is yours to spend as you please. Enjoy the comfort of Silver Explorer'sRestaurant, ending the evening with a liqueur in the Panorama Lounge or a cigar in The Connoisseur's Corner. Or take the opportunity to head out and try one of the many local restaurants for a dinner ashore. While our first day in Bordeaux centred on the historical sights, our second day will be devoted to culinary highlights: a French breakfast –some fresh local croissants, croque-monsieur, or pain au chocolat– will permit us to be in the best of conditions for a special visit to one the classified wine estates in the heart of the Medoc. Close to the biggest forest and largest estuary in Europe, the vineyards stretch across a gravely hillock producing elegant and powerful wines. Finally we will enjoy a special lunch at some of the most acclaimed Michelin star restaurants of the Bordeaux region. Their beautiful settings will charm you. There you will appreciate the art of careful selection of dishes from a constantly growing repertoire of recipes; the purchase of local products whose flavours go well together; the pairing of food with wine; the setting of a beautiful table; and, obviously, the smelling and tasting of the items at the table. UNESCO has accepted the French gastronomic meal as an intangible cultural world heritage -and Silversea has the pleasure of drawing circles of family and friends closer together through a memorable meal in a historical setting. During the late afternoon Silver Explorer will leave Bordeaux, cruising down the estuary, heading back to the Bay of Biscay.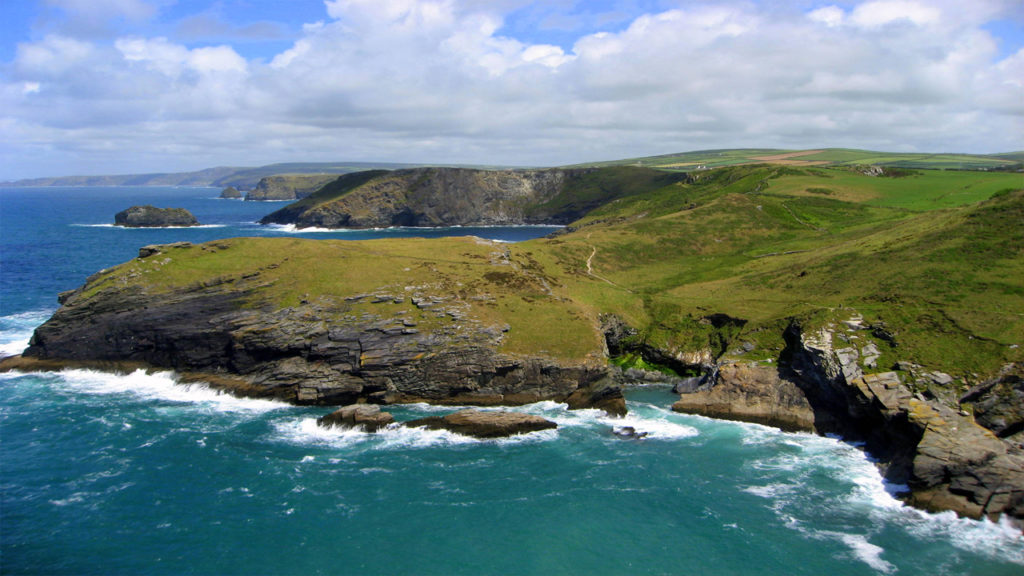 Day 8 — Cruising the Bay of Biscay and the Celtic Sea

After the visit to Bordeaux and the surrounding wine country, you might want to relax and prepare yourself for our next port of call, St Peter Port, and the somewhat different specialities of the Channel Islands. Attend a lecture or one of the culinary events highlighting foods and wines tasted so far or yet to be savoured. Our culinary experts are looking forward to entertaining and enlightening you. Our Historian might talk about the importance of World War II for the Channel Islands and the Normandy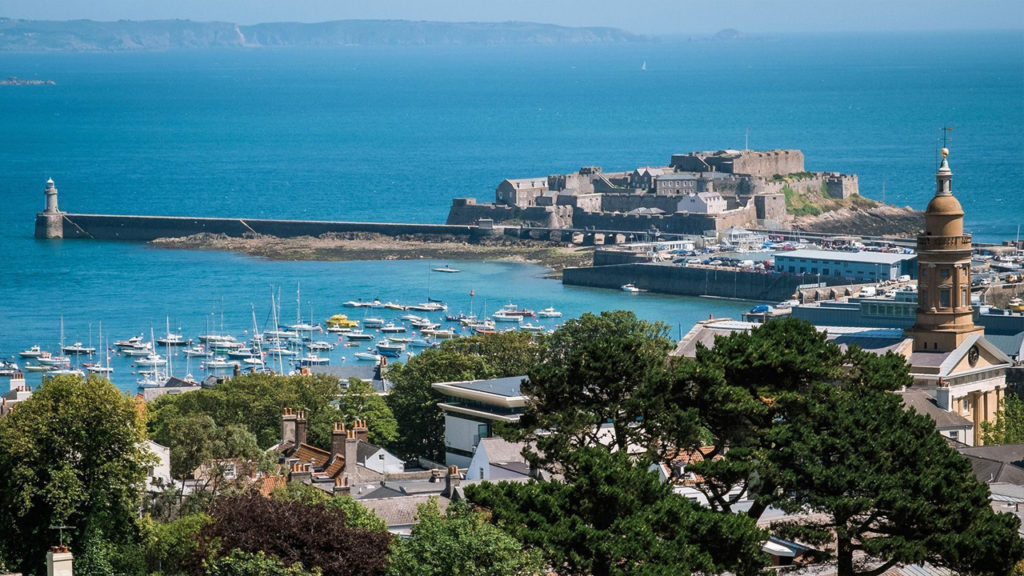 Day 9 — St Peter Port, Guernsey, Channel Islands, U.K., Saint-Malo, France

Today, we spend the morning on Guernsey – the 'Island of Flowers'. During the years 1940 to 1945, the Channel Islands were under German occupation, and many of the massive concrete towers, gun emplacements and bunkers remain today. We visit the German Occupation Museum, which includes a life-sized street, bunker rooms, an armoury of weapons and communications equipment, as well as files of local propaganda newspapers. We next drive around the winding coastal road to see one of the many WWII gun casements and visit the charming Little Chapel before returning to St Peter Port. Alternatively, guests may choose to visit Guernsey's lovely Sausmarez Manor. Enjoy a guided tour around the house and subtropical gardens, which are the delightfully informal setting for his enviable collection of over 200 sculptures from over 90 international artists and the largest display of sculptures for sale in Britain. Return to Silver Explorer feeling utterly charmed by Guernsey's hospitality. During the afternoon we will head back to France, to visit Saint-Malo, one of the first sites to obtain World Heritage listing. In the meantime you can join our experts for more lectures, classes or special recaps –or simply enjoy moments on the Sundeck, at the Pool Bar or in the comfort of your suite. We arrive at Saint-Malo in the evening, docking right outside the city gates, allowing some time for independent exploration of the bustling privateers' walled city. Crêpes and moules will certainly be offered by the many local restaurants inside the walled city.
Day 10 — Saint-Malo, France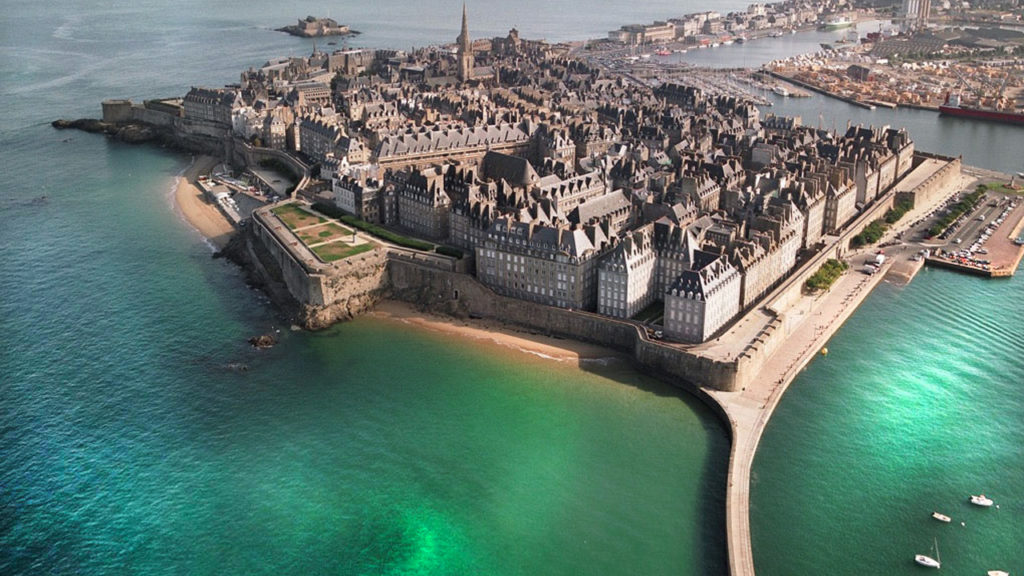 Today you have the choice of two different excursions: during the morning we can visit the legendary Mont Saint Michel. After breakfast we will set off for this spectacular granite tidal island, situated on the border between Normandy and Brittany. Upon arrival, we will stroll through the narrow streets of the mediaeval village and up to the Abbey. During our guided visit, we will learn that the abbey was founded in the 8th century as the result of a dream vision and how it changed through the centuries, becoming the religious centre during medieval times. The other option involves less of a drive: A visit to the Bretagne on a culinary expedition would not be complete without tasting oysters or crêpes. On this excursion you will have a chance to sample both! To do so we will leave Saint-Malo and drive along the coastal road to the picturesque fishing village of Cancale. There, thousands of oysters are farmed in "banc d'huitres" (oyster beds) until they are ready to please the gourmet's palate. We will first taste three different varieties of oysters –accompanied by white wine- at "La Mère Champlain" before heading over to the "Crêperie du Port". At this certified "crêperie gourmand" you will appreciate the flavour of the traditionalgalette (Crêpe de Sarrasin) served with local farm cider. During the evening we will leave St. Malo.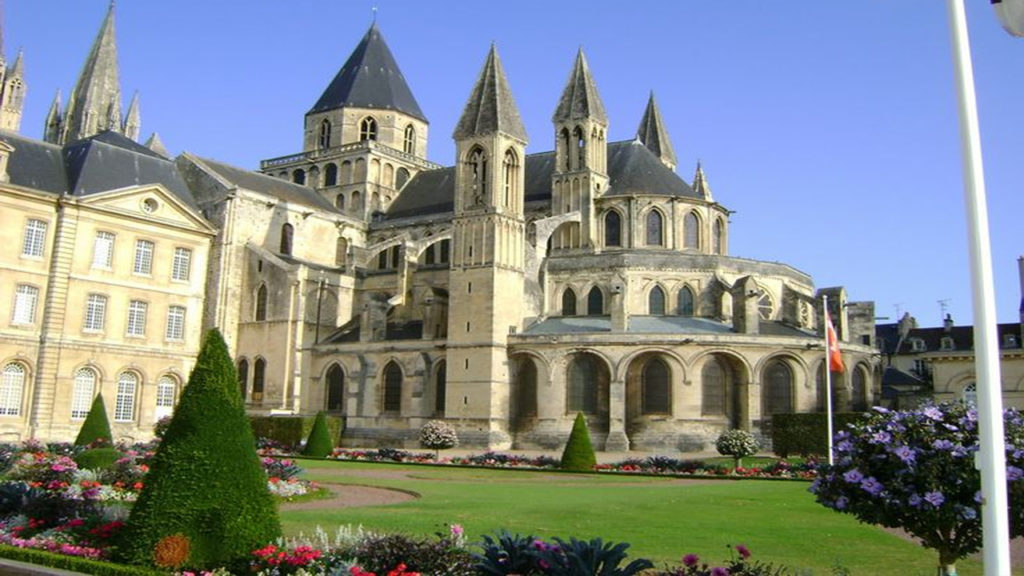 Day 11 – Caen, France

During the morning Silver Explorer will continue along the coast, entering the locks for the channel parallel to the river Orne, heading for Caen. Our videographer/photographer will take this opportunity to show his/her Voyage-DVD. After an early lunch you will have the choice to either visit the famous Bayeux tapestry and nearby World War II sites or explore Caen on your own.  After visiting Bayeux's Tapestry Museum and admiring the world's most celebrated piece of needlework, relating to William the Conqueror and the Norman conquest of England, we will then head for Arromanches and the Musée du Débarquement (the Invasion Museum). Here we will see exhibits regarding the D-Day landings and the prefabricated Mulberry Harbours, which enabled some 2 ½ million allied soldiers to land in France. The landings on the beaches of Normandy involved the largest military operation in history and we will also visit Omaha Beach and the American Cemetery and Memorial. If you prefer to stay in Caen you might want to visit Caen's castle, which was built before William the Conqueror left for England, is one of the largest medieval fortresses of Western Europe and houses not one but two museums.
Day 12 – Honfleur, France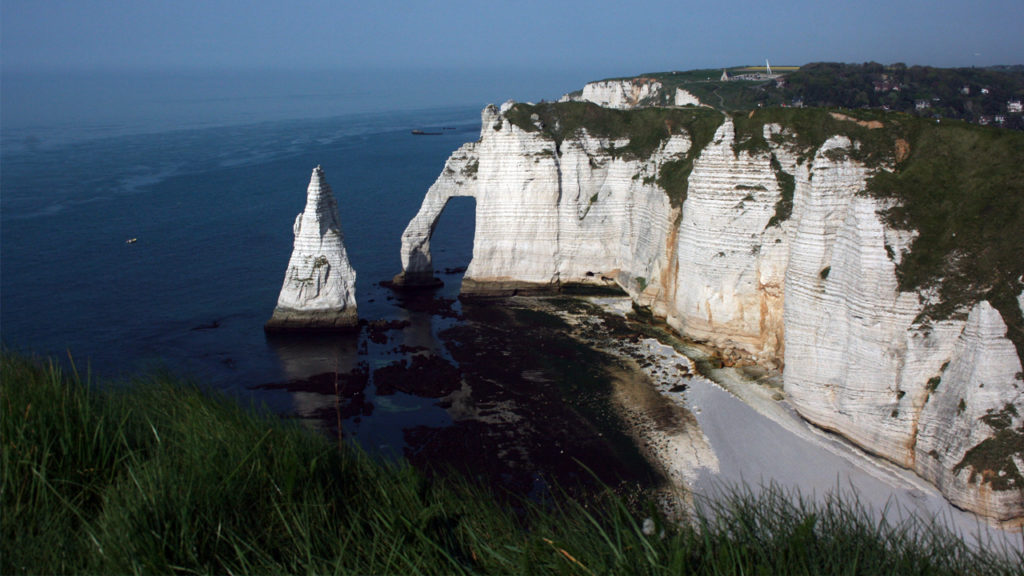 Following breakfast, disembark Silver Explorer.
Expedition highlights and wildlife listed here are possible experiences only and cannot be guaranteed. Your Expedition Leader and Captain will work together to ensure opportunities for adventure and exploration are the best possible, taking into account the prevailing weather and wildlife activity. Guest speakers are subject to change and/or cancellation without notice. Expedition Team members scheduled for this voyage are subject to change or cancellation.
Transportation
Airfare & airport transfers are not included in the cruise cost. The transfers from airport to seaport can be arranged for extra cost.
Policies
Privacy Policy
Use of Information
We only collect information that consists of name, contact number, email address, residential address, and passport details. Rest assured that all these details are privately kept by World Juanderer for one-time purpose only, if and only if you avail services once, and not transferrable to any other client or business.
Other Information
We reserve the right to use or disclose any information as needed to satisfy any law, regulation or legal request, to protect the integrity of the site, to fulfill your requests, or to cooperate in any legal investigation.
Questions
If you would like us to update your information or cancel your subscription, or have questions about our privacy policy, please contact us at +63 917 772 6273 or email us at [email protected]. You may also visit our office at 20F Wynsum Corporate Plaza, F. Ortigas Jr. Road, Ortigas Center, Pasig City.
TERMS AND CONDITIONS
YOUR HOLIDAY RESERVATION
On receipt of your deposit, subject to availability and at our discretion, World Juanderer will reserve your place on your selected holiday. A contract is only made between you and us upon your booking being confirmed and accepted by us.
PRICE
Prices are subject to change without prior notice. Each package tour and its add-ons are subject to change based on the tour operators and number or participants in the tour.
IF WE CANCEL OR CHANGE YOUR HOLIDAY
3.1 World Juanderer reserves the right to change or cancel your booking in accordance with operating requirements or circumstances beyond its control.
3.2 If an alternative is not available or acceptable, you will be entitled to either a full refund of monies paid by you to us or transfer to another World Juanderer holiday without payment of any transfer fee.
3.4 If the change or cancellation is due to force majeure (i.e. circumstances like political unrest, war or threat of war, riots, bad weather conditions etc.), we will give a full refund of any monies paid to us less reasonable expenses incurred by us in respect of your booking.
3.5 World Juanderer is not responsible for the costs of any other travel arrangements affected due to our cancellations or rescheduling of any trip departure.
HOLIDAY DETAILS AND CONDITIONS
4.1 With our personal experience in traveling and joining these tour packages, World Juanderer will do our best, at our discretion, to select accommodation, sightseeing trips, and transportation to give you good value for money.
4.2 World Juanderer constantly strives to improve trip itineraries and features. If such improvements can be made, or unforeseen circumstances beyond our control make changes necessary, we reserve the right to vary itineraries and to substitute hotels. World Juanderer is not responsible for any other travel arrangements affected due to our cancellations.
LIABILITY
5.1 We will be entitled to keep for each account any interest earned on such monies.
5.3 All monies paid by you to us, whether in respect of the deposit or full payment, may be disbursed by us as and when we see fit, in respect of the services to be provided and/or fees payable under your selected holiday. The payment of a deposit or any other monies in respect of your holiday shall be deemed to be an authorization to disburse thereof as aforesaid.
BOOKING YOUR TRAVEL
1.1 In order to reserve your holiday, you must inquire and get in touch with the Travel Specialist to check the preferred travel package. World Juanderer accepts the deposit as a first installment of the holiday price only once World Juanderer has confirmed the booking in writing.
1.2 Deposit and final payment will be converted to the local currency (if payment is non-Philippines Peso) at point of booking. Conversion is based on the prevailing exchange rate at time of full/balance payment and what is released by the Bangko Sentral ng Pilipinas.
1.3 World Juanderer cannot guarantee special add-on requests nor will it assume any responsibility or liability if clients' special requirements are not fulfilled.
PAYMENT
2.1 If payment isn't made by the due date, World Juanderer may assume that you have cancelled and World Juanderer will levy cancellation charges in accordance with clause 3 below.
2.2 Tickets and other documents will not be forwarded until we have received full payment.
2.3 In the case of Late Bookings made within 45 days of your departure from your home country, the full cost of the holiday will be payable immediately on booking and we reserve the right to provide all travel documents at the holiday departure point.