Luxury Travel

Enjoy a worry-free holiday from our wide-range of travel itineraries--be it from Asia-Pacific, Europe, America, or Africa. How does a Mediterranean cruise in summer or a Scandinavian trip in winter sound like? Experience culture first-hand and juander with us..
22N USHUAIA TO CAPE TOWN
23 days Silver Explorer • $11924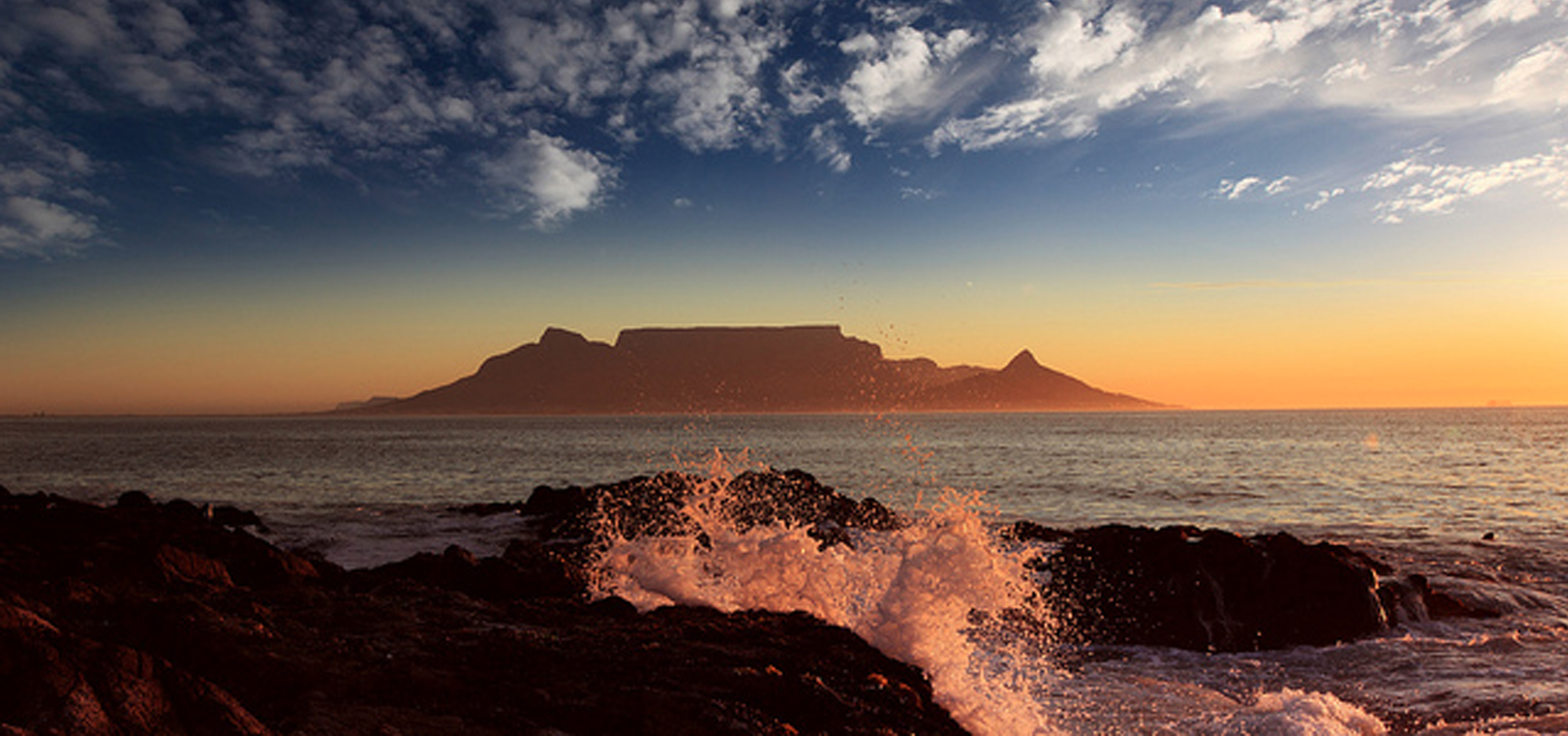 Visit the most remote archipelago in the world on this mind-stretching adventure. Be prepared for astounding diversity: sea-lions, seals, dolphins, albatrosses and penguins are just some of the wildlife you can expect to see. Absorb the vastness of the South Atlantic Ocean with unforgettable views as the spectacular scenery unfolds before you.
Destination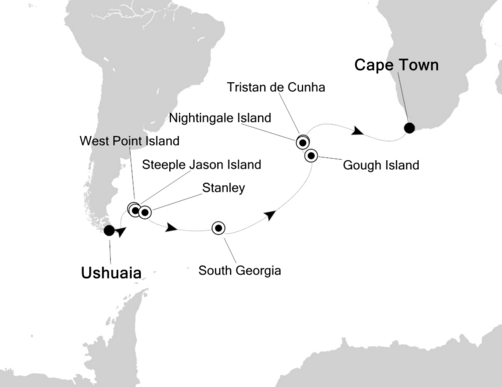 Inclusions
Personalised service – the best crew-to-guest ratio in expedition cruising
Butler service in every suite and stateroom – all guests are pampered equally
Open-seating dining options – dine when and with whomever you please
Beverages in-suite and throughout the ship – select wines, premium spirits, specialty coffees and soft drinks, plus your own tailored mini-bar
Enrichment lectures by a highly qualified Expeditions Team
Guided Zodiac, land and sea tours, and shoreside activities led by the Expeditions Team
Gratuities always included in your fare
Free WiFi throughout the ship; unlimited in select suite categories
Itinerary
Join us on a voyage connecting South America and South Africa and meet locals on some of the Atlantic's most isolated islands. See spectacular Black-browed Albatross colonies in the Falkland Islands, amazing King Penguin sites in South Georgia, pay homage to Sir Ernest Shackleton and his team in Grytviken and see Tristan da Cunha, one of the most remote places on Earth. Birders will love the opportunity to see Atlantic Yellow-nosed Albatross and Northern Rockhopper Penguins up close in the Tristan Group.
Expedition Highlights:
Follow in the footsteps of great Antarctic explorers
See snow-covered mountains, mighty glaciers and spectacular iceberg sculptures
Encounter penguins: Magellanic, Rockhopper,Gentoo, Macaroni, King, Adelie, and African (Jackass)
Watch for sea lions, seals, dolphins, and whales
Identify seabirds including albatrosses, shearwaters and petrels
Discover historic sites of the early explorers and the remains of whaling operations
Visit the most remote inhabited archipelago in the world
Marvel at the dramatic views from South Africa's Cape Point or Table Mountain.
Day 1 — Ushuaia, Argentina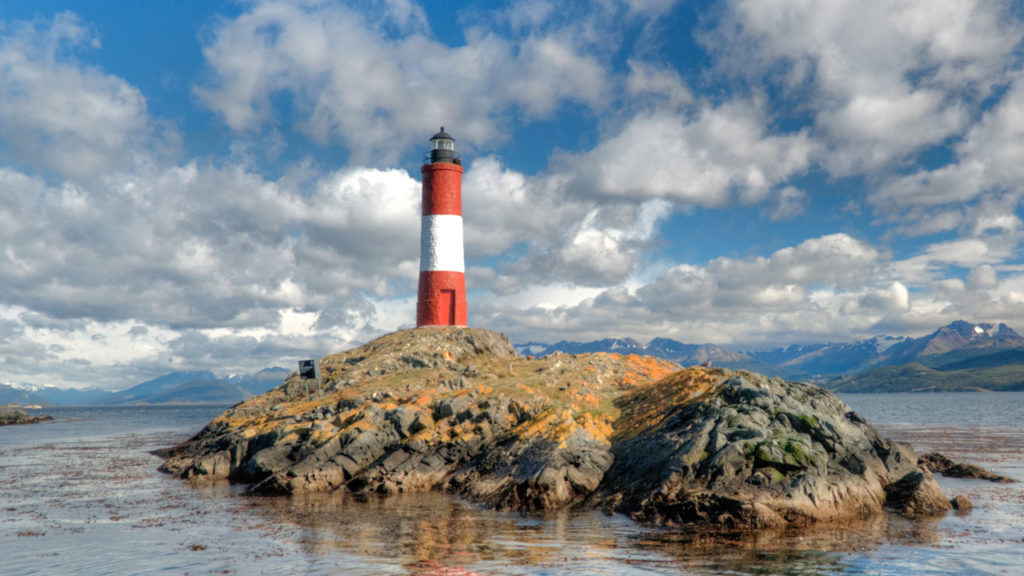 Embark Silver Explorer and meet some of your fellow travellers as you become acquainted with the luxurious amenities found on board. After settling in a mandatory safety drill will have to be attended. Later your Expedition Leader will introduce some of the important crew members and your Expedition Team. While we sail out of Ushuaia you will be able to see the many snow-covered mountains lining the Beagle Channel and bid farewell to Tierra del Fuego. Enjoy the spectacular scenery while we have our sail away cocktail on the open decks.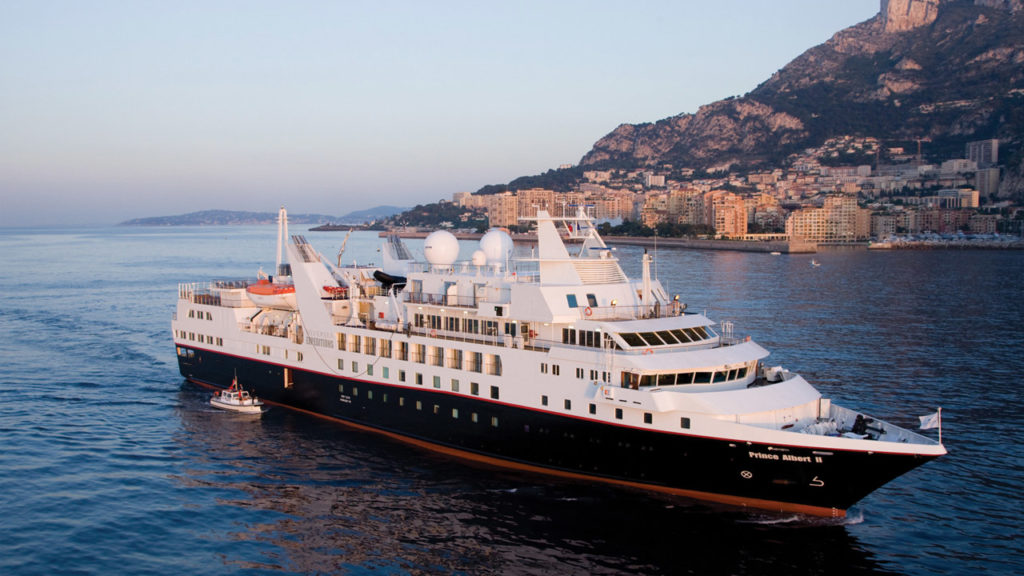 Day 2 — At Sea

Gather in The Theatre to hear fascinating tales of adventure and to learn about the Falkland's endemic wildlife and remarkable nature. Our knowledgeable Lecture Staff members are experts in a variety of scientific fields. Other on-board diversions include spa treatments, a workout in the Fitness Centre, and, of course, exquisite dining experiences.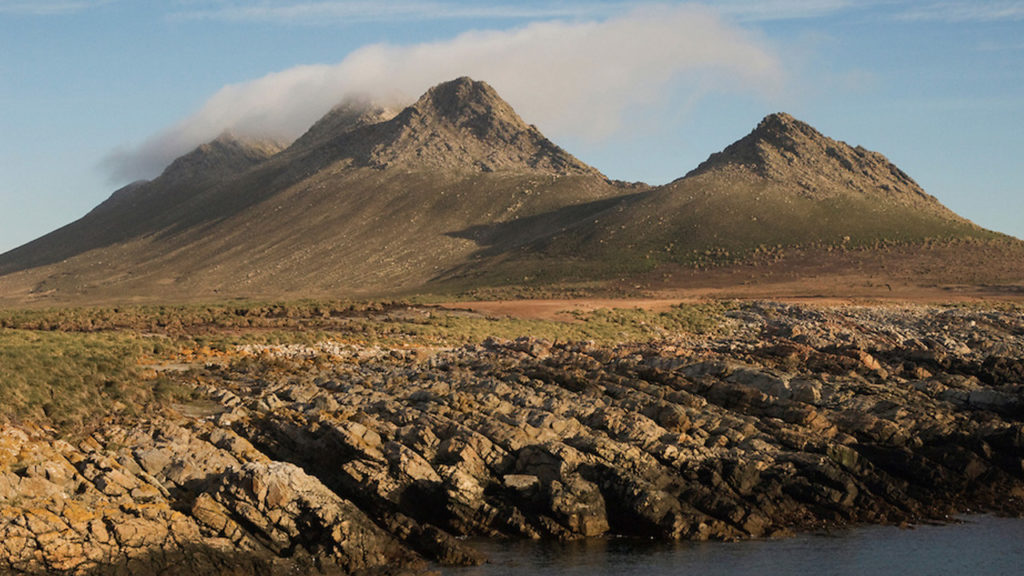 Day 3 —   Steeple Jason Island & West Point Island , Falkland Islands

On Steeple Jason is the Steinhart Station, a field research station built in 2003 for monitoring wildlife. Only used for sheep-grazing until the 1980s, Steeple Jason was never properly inhabited; therefore birdlife was less disturbed and includes Southern Rockhopper Penguins, Magellanic Penguins, Gentoo Penguins, Slender-billed Prions, caracaras and Blackish Cinclodes (known locally as tussac-birds), as well as Black-browed Albatrosses. Roughly 70% of the world's population of Black-browed Albatrosses is said the breed on the Falkland Islands and Steeple Jason has the largest colony.The Magellanic Penguin is near the southern part of its range here, while the more cold-tolerant Gentoo also occurs substantially south into Antarctica. Sea lions and fur seals can be seen along the shore. In the afternoon, watch for Peale's dolphins and the distinctive black and white markings of the Commerson's dolphin as the Silver Explorerapproaches West Point Island. Upon arrival, photographic opportunities are everywhere as you walk across rolling moorland and admire colonies of Black-browed Albatrosses that nest side-by-side with feisty Rockhopper Penguins. Learn about the island's unique vegetation. The hospitable island owners are always happy to answer your questions and share their stories.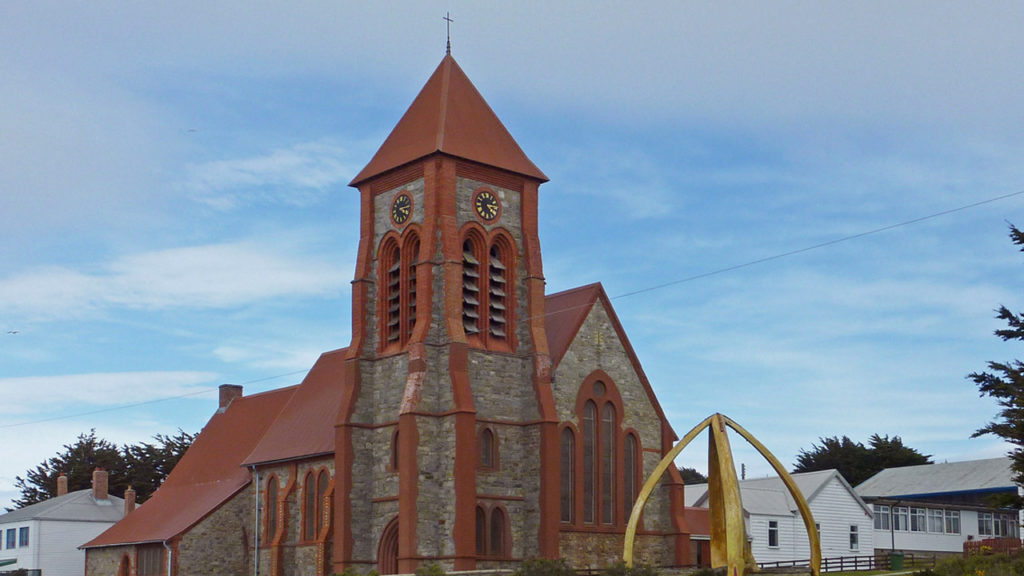 Day 4 — Stanley, Falkland Islands

We begin our day in the capital city of the remote Falkland Islands taking the classic 'City Highlights' tour which covers Stanley and surrounding environs. This excursion passes by older and newer portions of Stanley, stopping at the local harbor for small boats, both in current operations as well as half sunken hulks from 100 years ago -some of which are now being used as docks. Additional stops will be the shipwreck of the Lady Elizabeth, the peat cutting area, an outdoor whale bone display, war memorials and the museum. Stanley has a distinct British ambience, and following our morning tour, there will be time to stroll through the colourful town area along charming streets lined with quaint cottages and a variety of traditional pubs. Sights include the 19th-century Anglican cathedral, while a must for stamp collectors is a visit to the local post office and philatelic bureau.
Days 5–6 — At Sea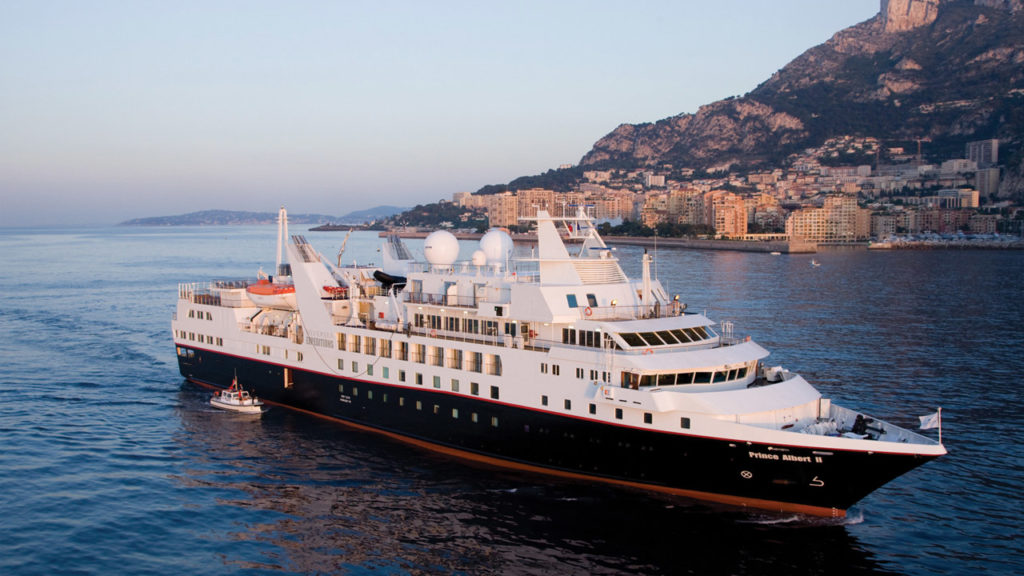 Binoculars and camera in hand, head out on deck to watch for seabirds and whales. Attend informative lectures that will prepare you for the upcoming visits in South Georgia and the adventures that lie ahead. Peruse an array of titles and topics in the well-stocked Library, enjoy the finest cigars and cognacs at the Connoisseur's Corner or indulge in any of the other special amenities offered aboard ship.
Days 7–10 — South Georgia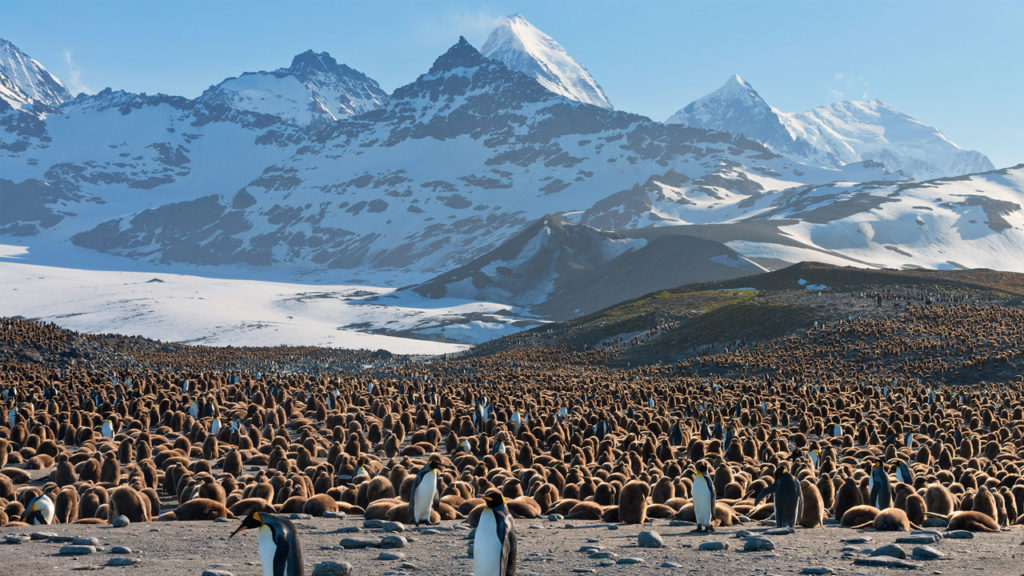 This breathtaking destination of towering snow-covered mountains, mighty glaciers, and low-lying grasslands attracts an astounding concentration of wildlife: Southern fur seals, Southern elephant seals and a variety of albatross species including Black-browed, Light-mantled Sooty, Grey-headed and the spectacular Wandering Albatross, plus thousands of King and hundreds of Macaroni Penguins. South Georgia is also linked to the early Antarctic explorers. Captain James Cook first stepped ashore in 1775, but perhaps more famous is Ernest Shackleton's arrival in 1916 following the sinking of his ship Endurance. Visit Shackleton's and Frank Wild's grave and the whaling museum at Grytviken. Here are some of the places we may visit:
-Cooper Bay, Go ashore by Zodiac to see numerous breeds of penguins, such as Macaroni and Chinstrap, on the rocks and waters surrounding the island, Gold Harbour, A large King Penguin colony can be found near Bertrab Glacier, Seals can be seen resting on ice floes and sunning on the beaches, Grytviken, A historic whaling station, all that remains today are the rusted hulls of long abandoned whalers and working sheds, Now a museum, guests can learn about past whaling techniques and view various exhibits on exploration and discovery. At the burial site of the famous explorer Sir Ernest Shackleton we will toast the great explorer and his many accomplishments, Salisbury Plain, A favourite breeding ground for hundreds of thousands of King Penguins; it is amazing to see how they completely cover the beaches and hills. In early March, the seal pups will be quite active and aggressive.
Days 11–14 — At Sea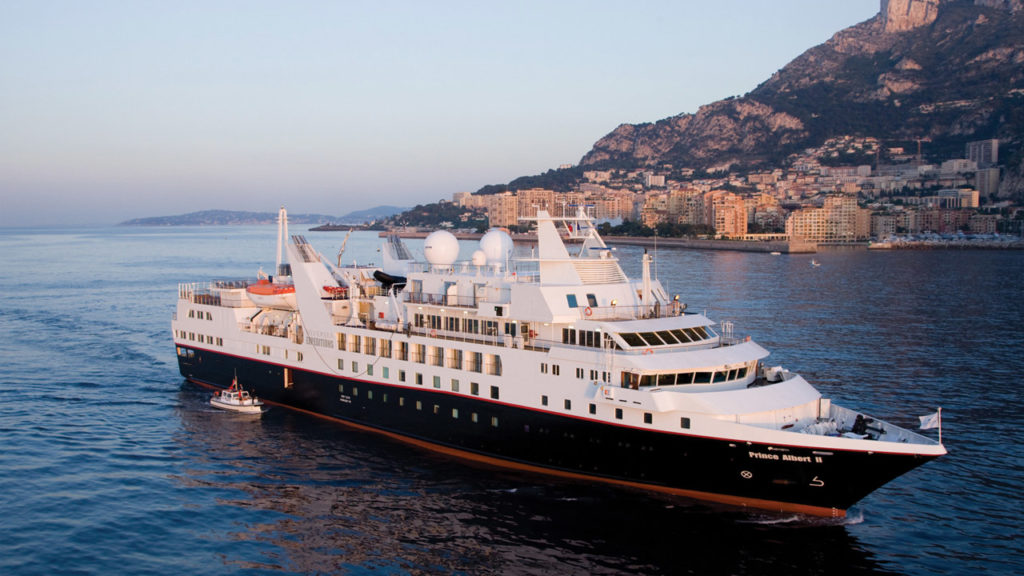 As we cross the South Atlantic, leisurely days at sea are yours to enjoy. Participate in discussions and onboard activities led by the Expedition Team, relax in one of the lounges with that book you have been meaning to read, and meet up with new friends for cocktails. Before turning in for the night, take a stroll on deck to take in the solitude of the vast sea and sky.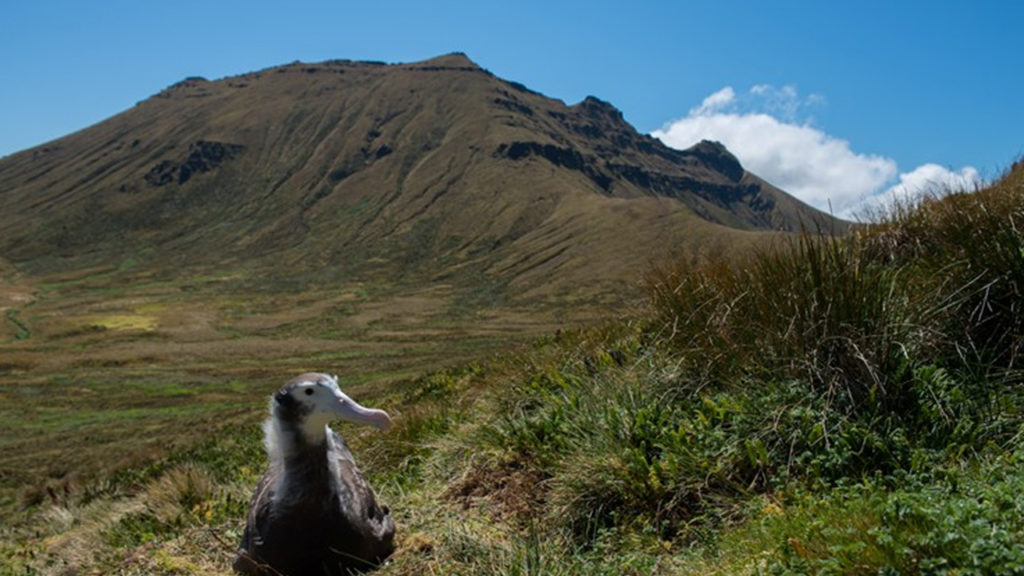 Day 15 — Gough Island, UK (Subject to government approval)

A dependency of Tristan da Cunha and part of the British overseas territory of Saint Helena, Ascension and Tristan da Cunha, Gough Island was originally known as Gonçalo Álvares (the captain of Vasco da Gama's flagship). The volcanic island covers an area of 91 km² and is uninhabited except for the personnel of a South African weather station (usually six people).  It is one of the most remote places with a constant human presence. Gough Island and Inaccessible Island comprise the UNESCO World Heritage Site of Gough and Inaccessible Islands as they are protected wildlife reserves and an "Important Bird Area".  If conditions allow we will offer a Zodiac cruise and look for Tristan Albatross, Atlantic Petrel, Gough Moorhen, Gough Bunting, and Northern Rockhopper Penguins -some of the many birds using this mid-Atlantic island as their nesting ground. During the afternoon we will continue on our voyage and we will watch for whales in the surrounding waters as we approach volcanic Tristan da Cunha.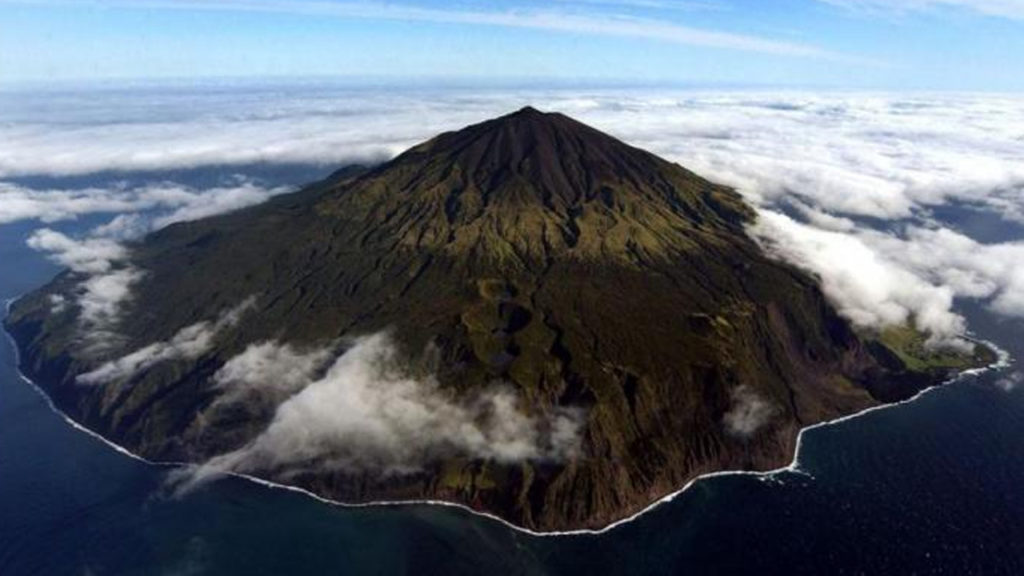 Day 16 — Tristan da Cunha, UK

Recognised as the most remote inhabited archipelago in the world, its closest neighbouring landmass is the island of St. Helena some 2,430 km away. The main island is home to fewer than 300 hardy residents. Weather and landing depending, we hope to enjoy guided walks with the local inhabitants of the village while our onboard Geologist will lead a walk to the 1961 volcanic cone and lava flow. Learn how the islanders were evacuated and how it affected their lives.  Once at the top, we will have a beautiful scenic view of the whole settlement – a photo opportunity not to be missed. We will meet with some of the island children and hear what Tristan life is like through their eyes during our visit to St Mary's School.  Our onboard Ornithologist will point out birdlife, hopefully including the Atlantic Yellow-nosed Albatross, Sooty Albatross, Tristan Thrush, and Tristan Wandering Albatross – a critically endangered species with fewer than 1,500 breeding pairs left in the world. The archipelago is also where 90% of the world's Northern Rockhopper Penguins come to breed.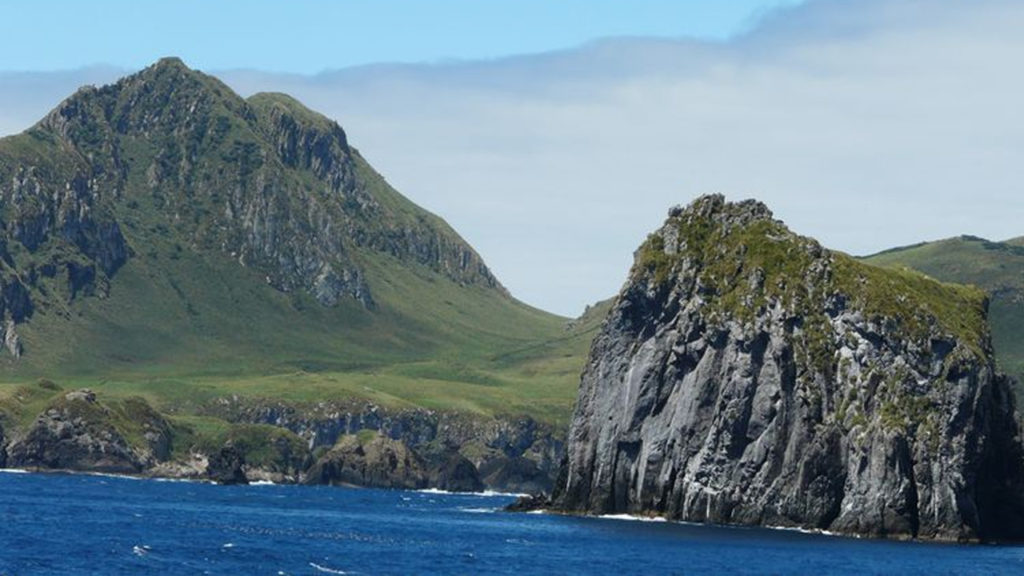 Day 17 — Nightingale Island, UK

Weather permitting; we hope to land on either the uninhabited Nightingale Island or Inaccessible Island, a protected wildlife reserve and World Heritage Site. You will see the most magnificent wildlife, flora and fauna all unspoilt by people. All guests will receive a certificate verifying that they have indeed visited this extremely remote world destination.
Days 18–21 — At Sea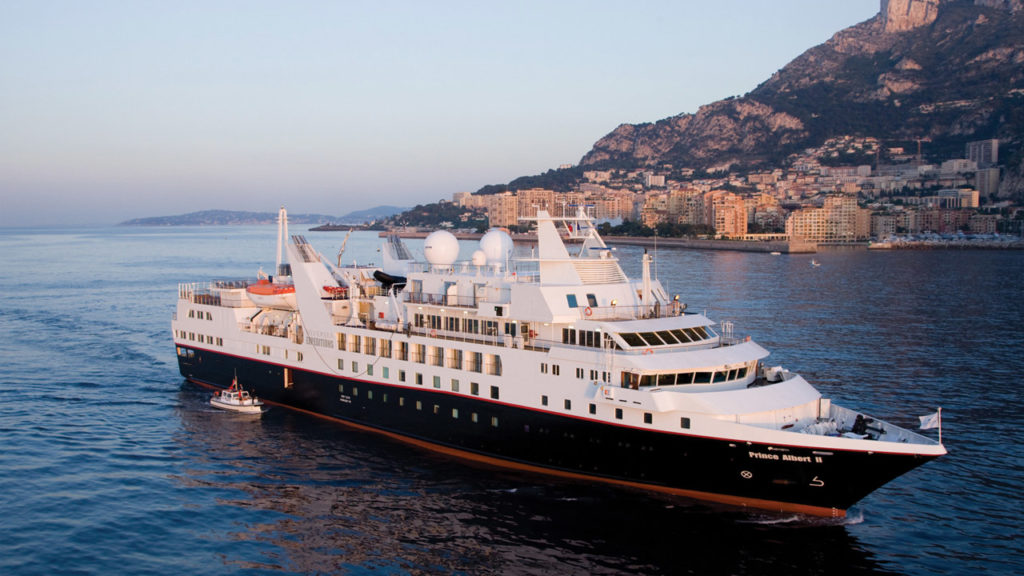 Enjoy a variety of onboard activities. Our days at sea are filled with educational lectures and interesting entertainment options. All accommodations feature an interactive television system allowing you to watch your choice of movies or documentary films and even recorded broadcasts from The Theatre in the comfort and privacy of your suite or stateroom. On the last day your onboard Videographer will screen the Voyage-DVD, letting you remember all those special moments during your voyage. The Captain will invite you to his (your) Farewell Cocktail Party and the Chef and Restaurant Manager want to surprise you with the special Farewell Dinner.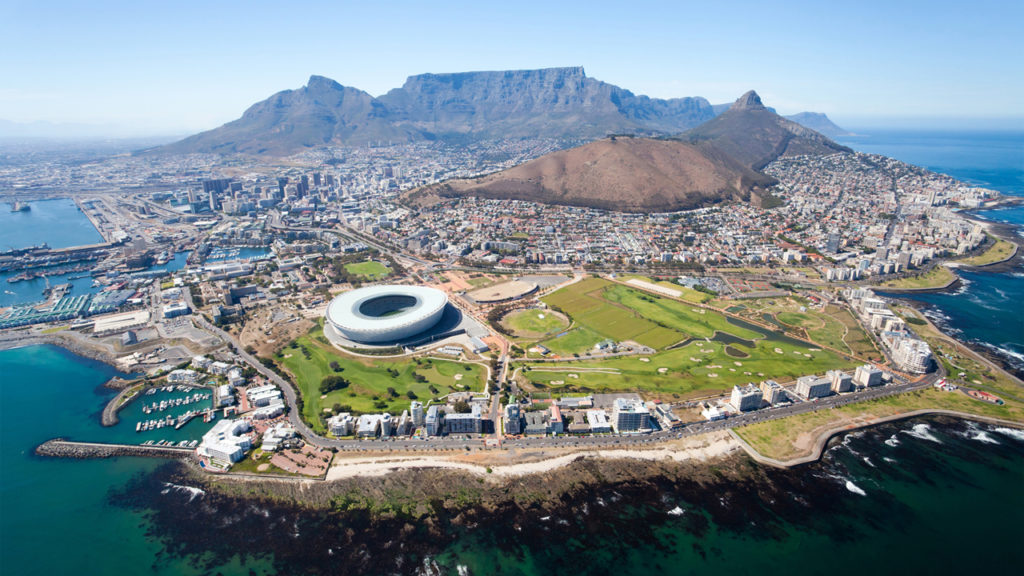 Days 22–23 — Cape Town, South Africa

Arriving in the early afternoon on Day 22 (29 March) you are free to enjoy the unique opportunity to explore the vibrant V & A Waterfront in Cape Town Harbour on your own. After breakfast on Wednesday, 30 March, disembark Silver Explorer.
Expedition highlights and wildlife listed here are possible experiences only and cannot be guaranteed. Your Expedition Leader and Captain will work together to ensure opportunities for adventure and exploration are the best possible, taking into account the prevailing weather and wildlife activity. Expedition Team members as well as guest speakers and their lecture topics scheduled for this voyage are subject to change or cancellation without notice.
Transportation
Airfare & airport transfers are not included in the cruise cost. The transfers from airport to seaport can be arranged for extra cost.
Policies
Privacy Policy
Use of Information
We only collect information that consists of name, contact number, email address, residential address, and passport details. Rest assured that all these details are privately kept by World Juanderer for one-time purpose only, if and only if you avail services once, and not transferrable to any other client or business.
Other Information
We reserve the right to use or disclose any information as needed to satisfy any law, regulation or legal request, to protect the integrity of the site, to fulfill your requests, or to cooperate in any legal investigation.
Questions
If you would like us to update your information or cancel your subscription, or have questions about our privacy policy, please contact us at +63 917 772 6273 or email us at [email protected]. You may also visit our office at 20F Wynsum Corporate Plaza, F. Ortigas Jr. Road, Ortigas Center, Pasig City.
TERMS AND CONDITIONS
YOUR HOLIDAY RESERVATION
On receipt of your deposit, subject to availability and at our discretion, World Juanderer will reserve your place on your selected holiday. A contract is only made between you and us upon your booking being confirmed and accepted by us.
PRICE 
Prices are subject to change without prior notice. Each package tour and its add-ons are subject to change based on the tour operators and number or participants in the tour.
IF WE CANCEL OR CHANGE YOUR HOLIDAY
3.1 World Juanderer reserves the right to change or cancel your booking in accordance with operating requirements or circumstances beyond its control.
3.2 If an alternative is not available or acceptable, you will be entitled to either a full refund of monies paid by you to us or transfer to another World Juanderer holiday without payment of any transfer fee.
3.4 If the change or cancellation is due to force majeure (i.e. circumstances like political unrest, war or threat of war, riots, bad weather conditions etc.), we will give a full refund of any monies paid to us less reasonable expenses incurred by us in respect of your booking.
3.5 World Juanderer is not responsible for the costs of any other travel arrangements affected due to our cancellations or rescheduling of any trip departure.
HOLIDAY DETAILS AND CONDITIONS
4.1 With our personal experience in traveling and joining these tour packages, World Juanderer will do our best, at our discretion, to select accommodation, sightseeing trips, and transportation to give you good value for money.
4.2 World Juanderer constantly strives to improve trip itineraries and features. If such improvements can be made, or unforeseen circumstances beyond our control make changes necessary, we reserve the right to vary itineraries and to substitute hotels. World Juanderer is not responsible for any other travel arrangements affected due to our cancellations.
LIABILITY
5.1 We will be entitled to keep for each account any interest earned on such monies.
5.3 All monies paid by you to us, whether in respect of the deposit or full payment, may be disbursed by us as and when we see fit, in respect of the services to be provided and/or fees payable under your selected holiday. The payment of a deposit or any other monies in respect of your holiday shall be deemed to be an authorization to disburse thereof as aforesaid.
BOOKING YOUR TRAVEL
1.1 In order to reserve your holiday, you must inquire and get in touch with the Travel Specialist to check the preferred travel package. World Juanderer accepts the deposit as a first installment of the holiday price only once World Juanderer has confirmed the booking in writing.
1.2 Deposit and final payment will be converted to the local currency (if payment is non-Philippines Peso) at point of booking. Conversion is based on the prevailing exchange rate at time of full/balance payment and what is released by the Bangko Sentral ng Pilipinas.
1.3 World Juanderer cannot guarantee special add-on requests nor will it assume any responsibility or liability if clients' special requirements are not fulfilled.
PAYMENT
2.1 If payment isn't made by the due date, World Juanderer may assume that you have cancelled and World Juanderer will levy cancellation charges in accordance with clause 3 below.
2.2 Tickets and other documents will not be forwarded until we have received full payment.
2.3 In the case of Late Bookings made within 45 days of your departure from your home country, the full cost of the holiday will be payable immediately on booking and we reserve the right to provide all travel documents at the holiday departure point.