I was out and about with two of my best friends again. This time, we were off to Madrid for business. We left Manila on a 4-hour flight to Doha which included a 5-hour layover, followed by a 6-hour flight from Qatar to Madrid via Qatar Airways. I highly applaud the transfer facilities of Qatar Airways. We were able to make use of lounge- comfortable chairs,  strong Wifi access, a swimming pool, and delicious snacks, which made the long hours that much more bearable. They even provided some comfy sleepwear during the flight.
When we finally arrived at Madrid's full-of-hanging-lamps airport, we immediately headed out for our first meal at Mercado de San Miguel– one of Madrid's oldest and most beautiful market. They serve the best honeycomb dessert in town! They even have a a bunch of stalls where you can purchase spices, hams, and a variety of Spanish delicacies. It was a warm welcome for the three of us! We headed to Plaza Mayor for some afternoon stroll and ended up at this quaint store of bicycles full of wine at Taste Gallery.
Our second day was spent early at Las Rozas Village for some ultimate retail therapy. The streets were lined with designer brands such as Burberry, Gucci, Ralph Lauren, and Loewe to name a few. These outlet stores are a must-visit for shopping aficionados while in Madrid. We explored around some more just to make sure we didn't miss out on anything. After that, we stopped at Café y Tapas for some high tea and headed to Villeroy and Boch boutique for some homeware shopping for Moodboard Manila.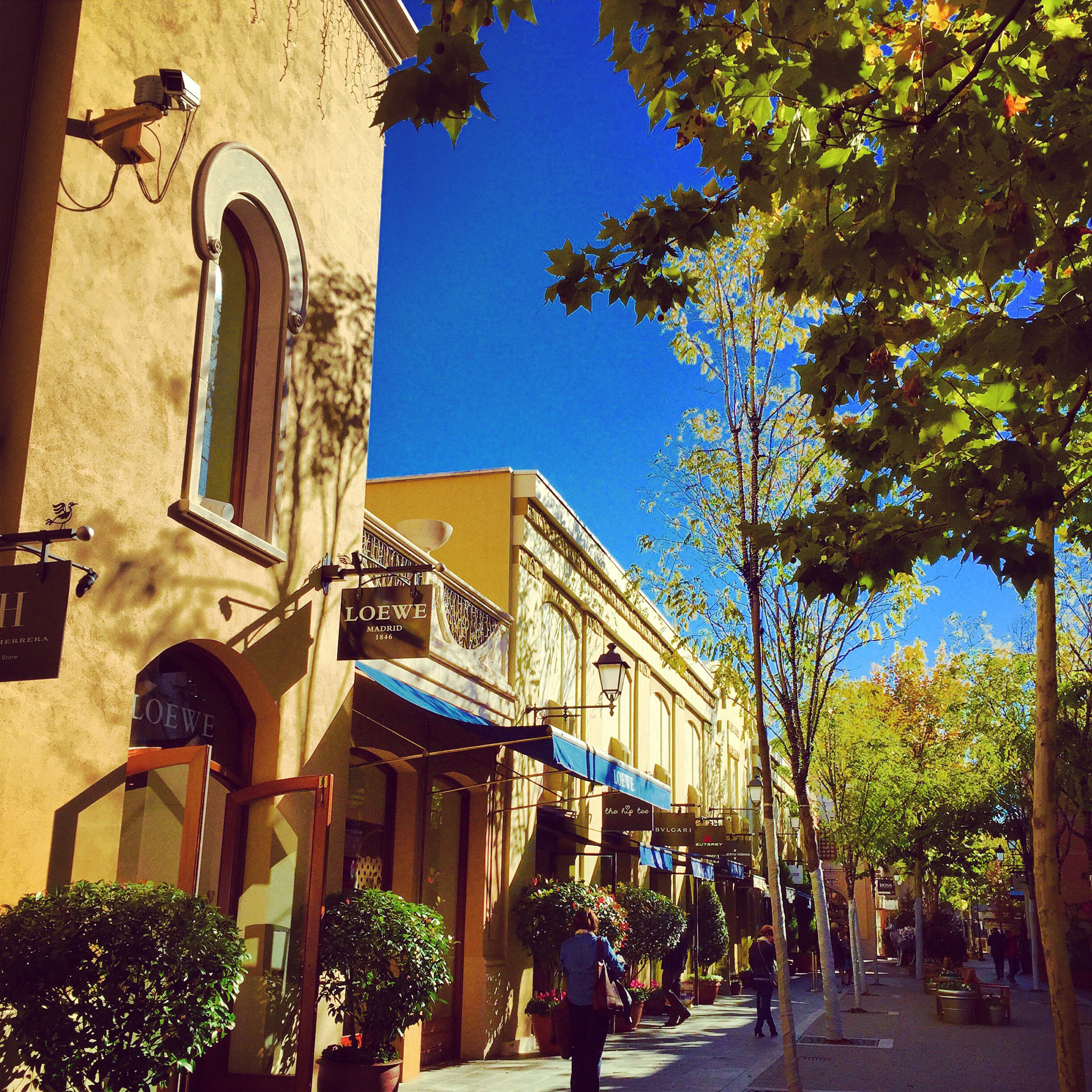 Day 3 was dedicated to visit Burgos and to meet a friend. Our first stop was the Burgos Cathedral. Its unique, Gothic architecture was truly a priceless, one-of-a-kind sightseeing. Apart from that, the cathedral housed unique art masterpieces- paintings, tombs, choir stalls, and stained glass windows. It was great to see the beautiful streetscape as the sun shone brightly in the horizon of the landmark cathedral. The old town has remarkable grey-stone architecture and every corner was a face of a stereotypical Spanish town. Around lunchtime, we were walking around to look for a restaurant we could dine in. Since it was a Sunday, every restaurant was closed except for Casino Cafeteria. Good thing the food was superb!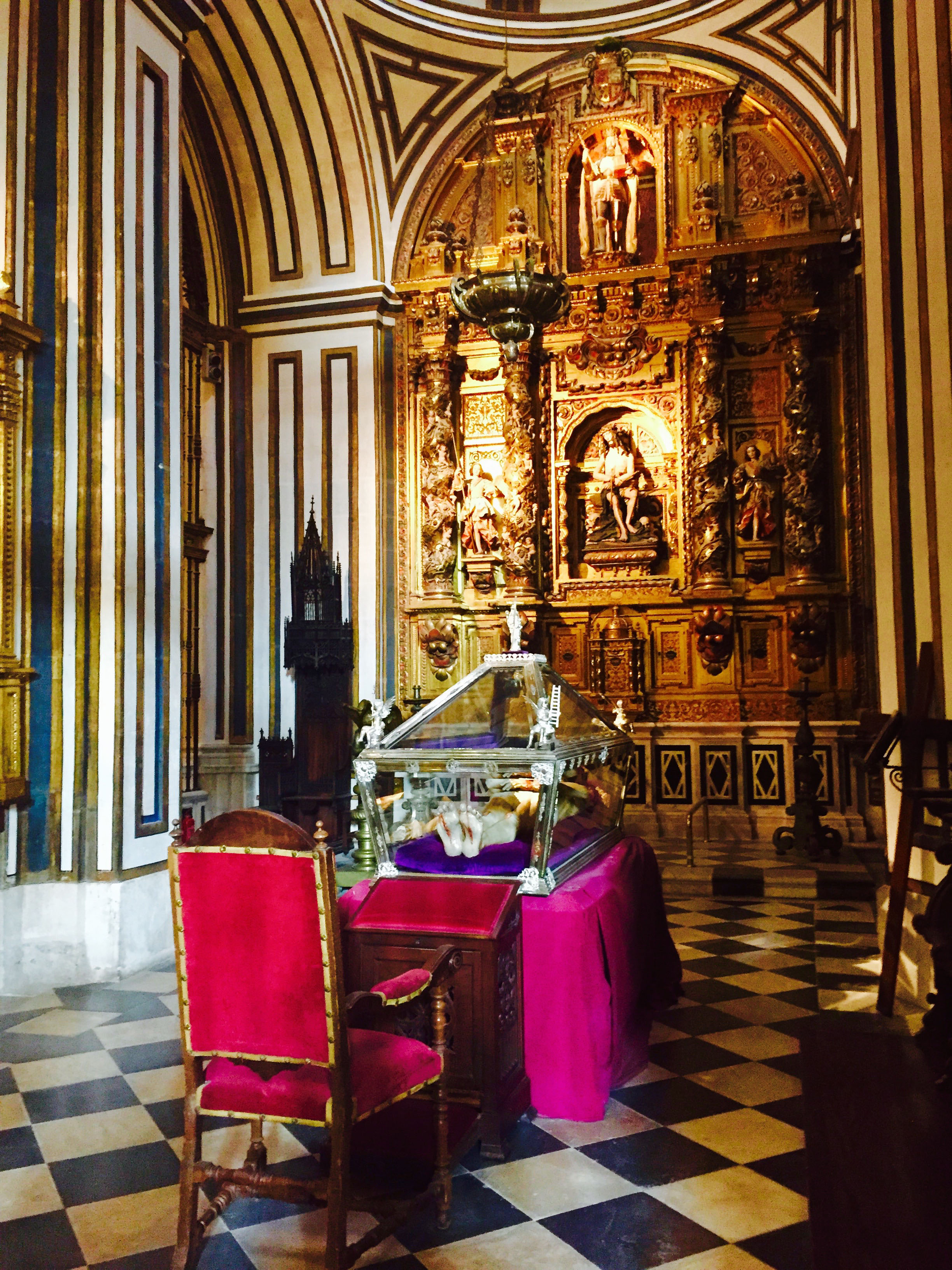 While walking around, we chanced upon the controversial Filipinos chocolate-filled biscuit in a market and thought it tasted good. We moved to the ham section where we had a free taste of different kinds of jámon. It was so delectable and filling. Muy Bien!
The following day, we took a side trip to Castilla y Leon for another cathedral and museum visit. We saw a genuine portrait of Spain that's far from the stereotypes of vast plains, spectacular mountain peaks and evocative medieval towns and villages. We took a look at the Episcopal Palace that was changed to Museo de Los Caminos. Rich in art and culture, this museum which is open from Tuesday to Saturday housed Baroque and Renaissance gold items, Gothic tombs, and medieval sculptures.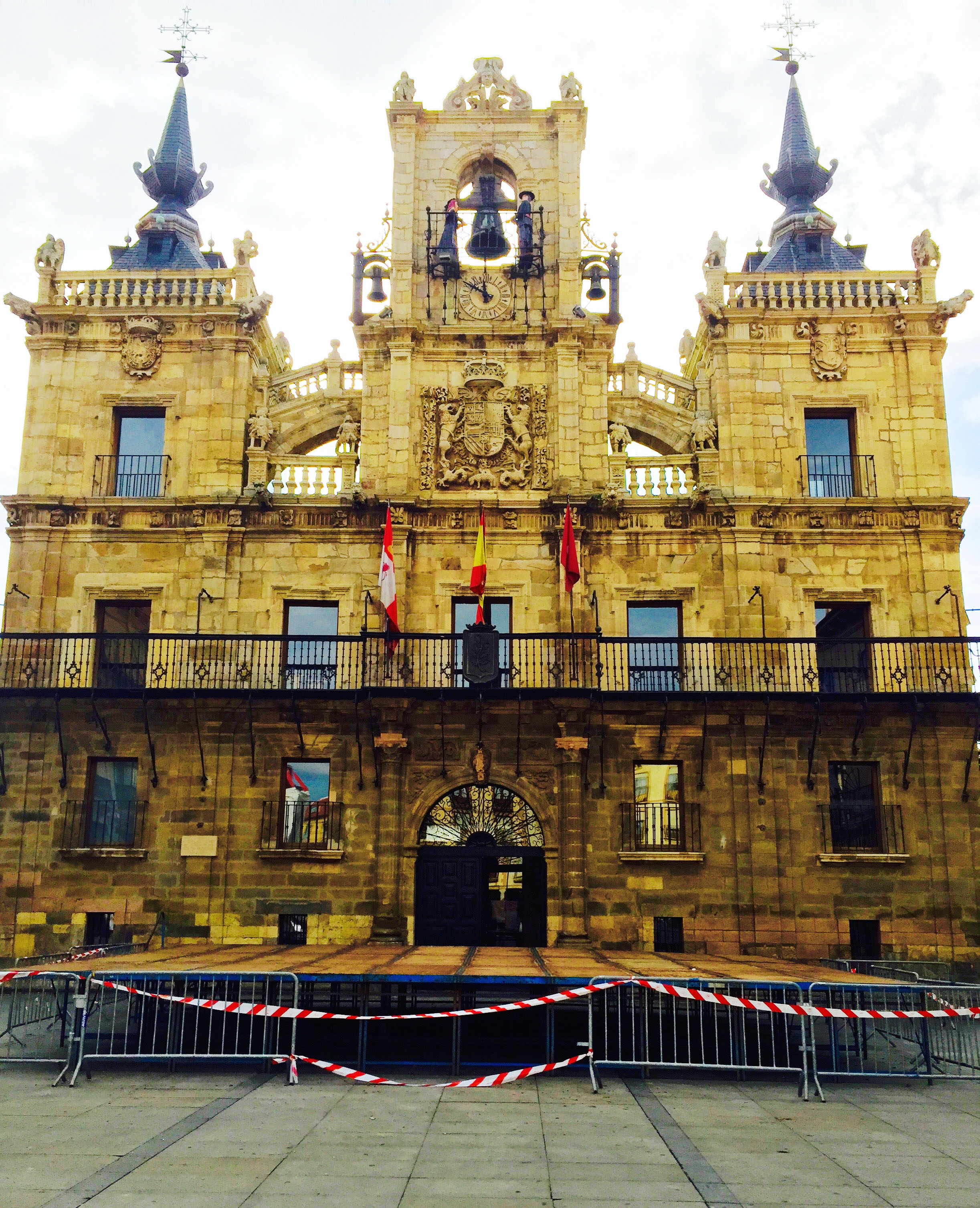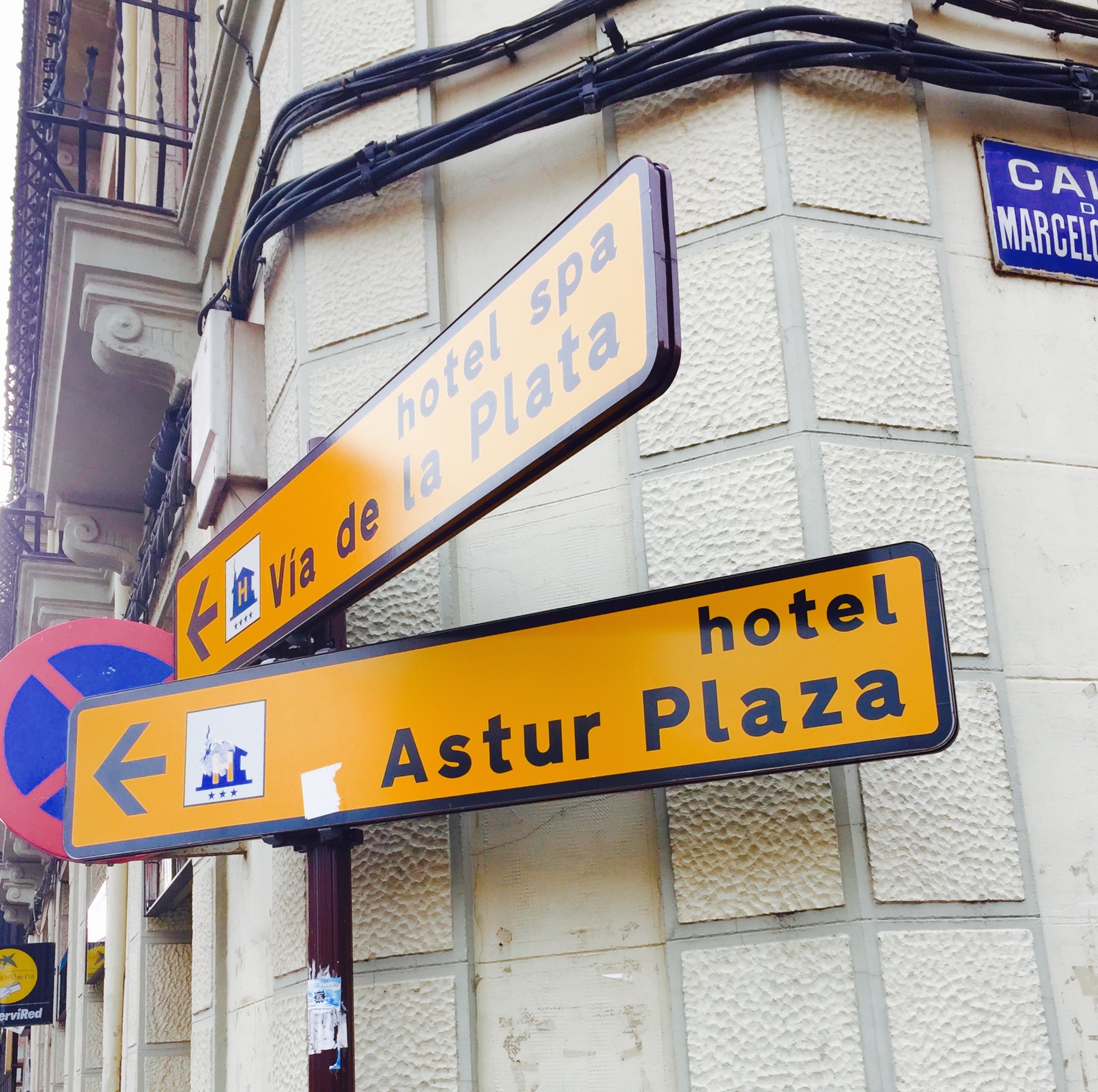 Upon arrival in Santiago, we took a quick coffee break at Hotel Tryp. Before we continued exploring the small town of Santiago, we had our lunch at Box Bar.  Aside from its 3D cube-inspired menu, the wall art and hanging postcards captured my attention. We finally met up with our friends to celebrate Cecil's birthday at La Tacita restaurant. We tried a lot of dishes and one of them was the pulpo. I was torn between choosing which is the best dish in Spain for me. Pulpo or paella? Known as a man with a lot of things to say, I only had few words to describe the food in this restaurant.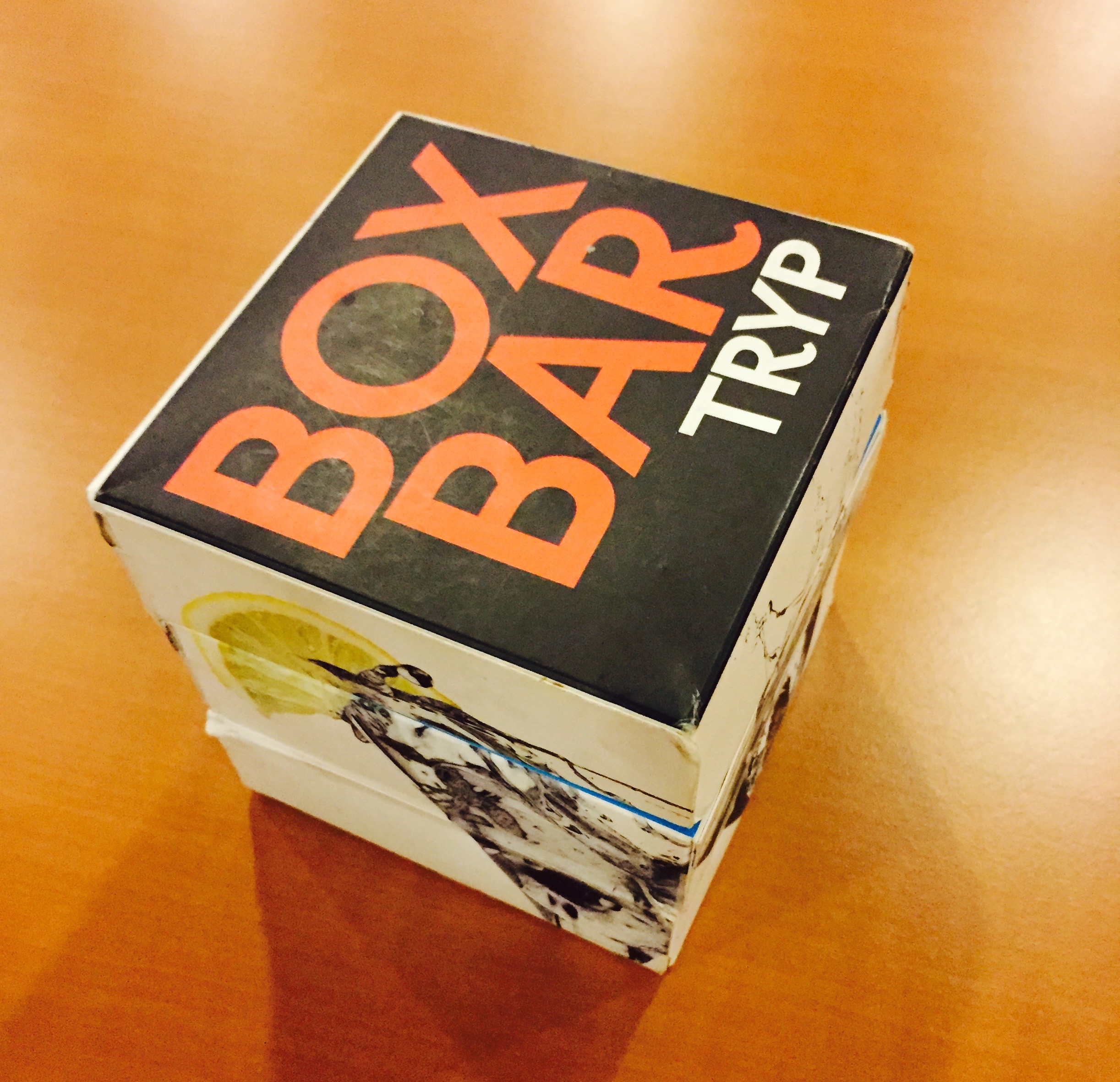 To end our trip in Santiago, we swung by the old town. It was raining and that made the medieval structures more interesting. From the grey-stone hue to khaki brown, the architecture was brought to life and looked more beautiful. We travelled to Shrine of Our Lady of Fatima where we paid tribute at the sanctuary.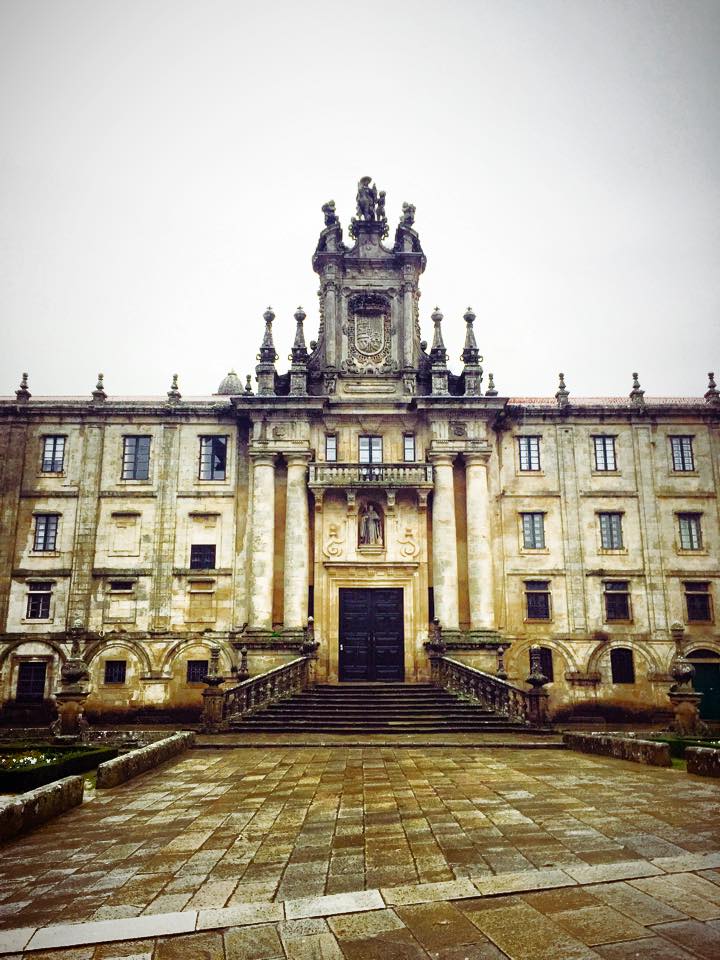 We wanted to join the St. James' Walk which is a pilgrimage to follow and hear only God. Many take up this route as a form of spiritual path or retreat for their spiritual growth. Pilgrims were taken care of by locals and once the devotee reached the church in Compostela, there were gigantic incense swinging like a pendulum that will cleanse all the pilgrims. All of us promised to take on the pilgrimage when we reach the age of 40. We visited the saint's house at Casa de Lucia to end our visit. I also bought a staff as a souvenir from this wonderful side trip.
I was able to capture some of the hotel's design on our way back to our room. We took some much needed rest in preparation for our trip to Lisbon.
The next day, we roamed around the plaza with its Gothic glamor. We spent some time to amuse ourselves with the cobbled alleyways, hundreds of motorbikes, and panoramic city view of Lisbon. We have unraveled Lisbon not only through visiting Our Lady of Fatima, but also through marvelous views of Rio Tejo. It was such a postcard-worthy view! You really had me at óla, Portugal!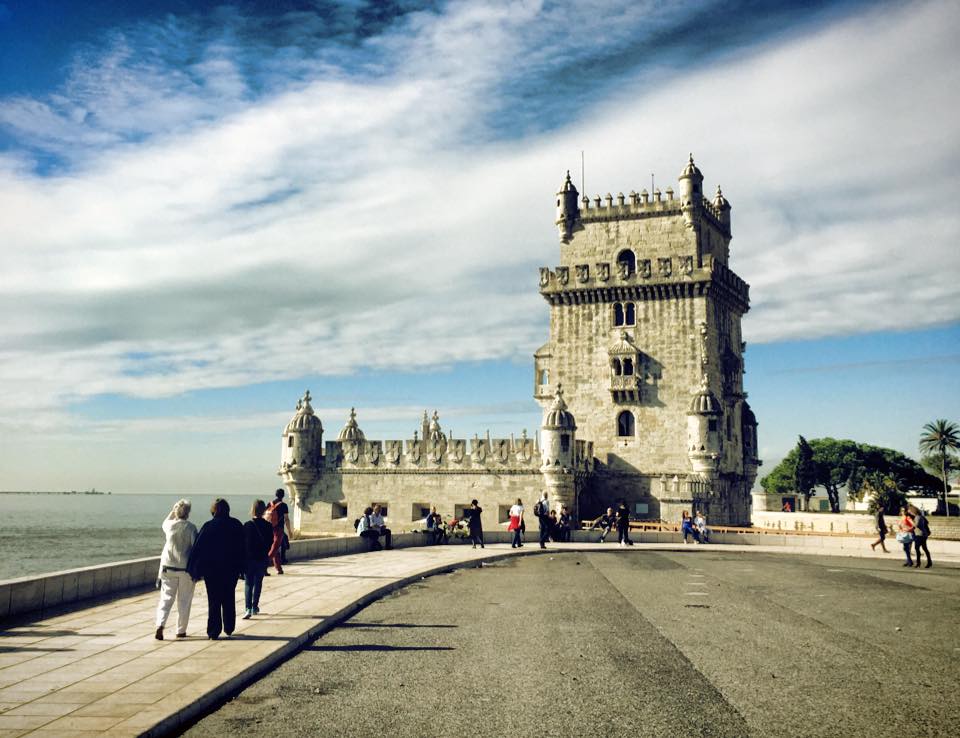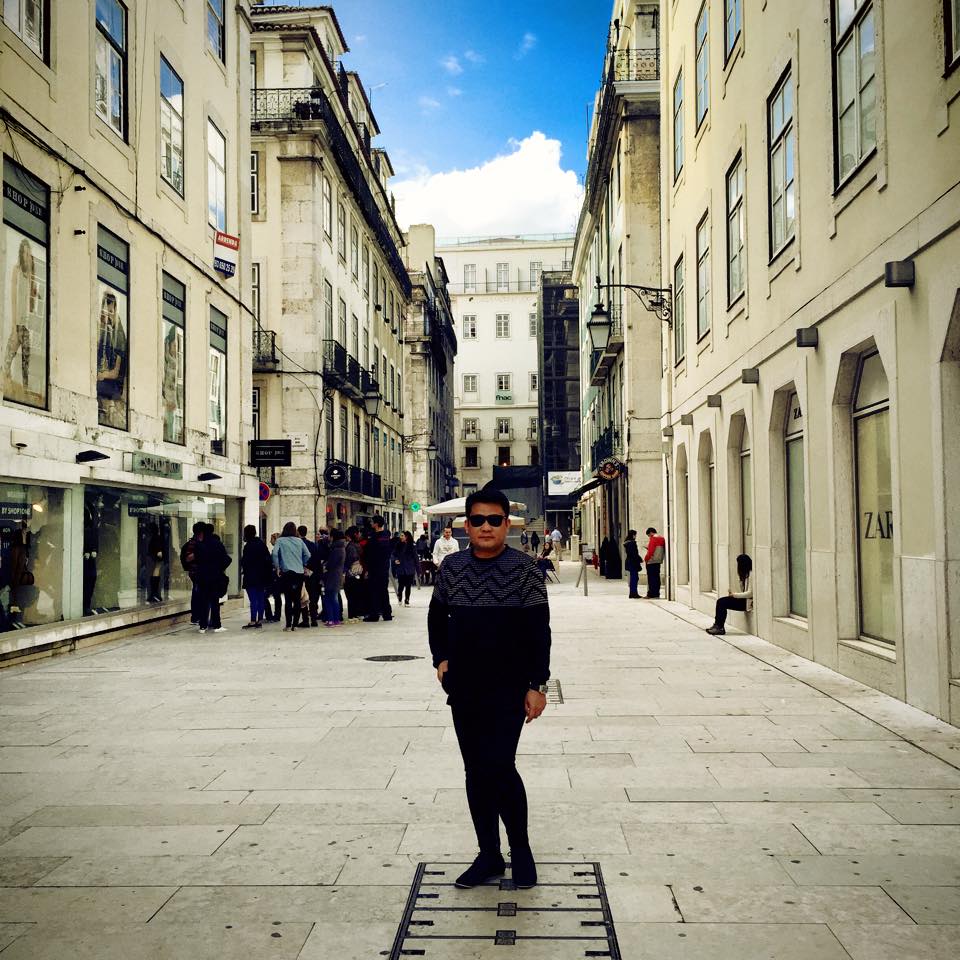 That afternoon, we went back to Spain and swung by Avila for some more sightseeing of unique structures and churches. This town reminded me of the Philippines' very own Intramuros. For our high tea, we stopped by Mas Q Menos café. Then, off to Royale Palace of Madrid we went. For our last meal in Spain, we chose the oldest restaurant in the country- Botin Restaurant. We ordered a cochinillo to celebrate a great holiday in Spain.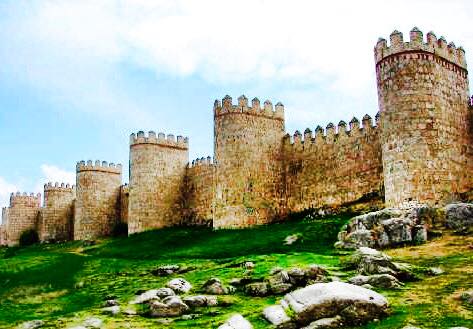 For our last stop, we went to Las Fontana de Oro for some last minute jamonado shopping and of course, some spices to go with it. My friend Cecil bought 6 hocks of ham. Madrid sure was a place that would not only fill my tummy with awesome food, but also my eyes with beautiful landscapes and cultural experiences. Gracias, España!