Nothing beats a great vacation than spending it with the best people in the world- family. We spent our Christmas holiday in Japan counting down the days till 2015 ended. Our trip commenced with a warm hello from the new and improved business class of Philippine Airlines. PAL was ready for 2016 with sleeker, more comfortable, and more spacious seats. We landed around mid afternoon and hurriedly dumped our luggage at the hotel. We thought of just relaxing on our first day and used the amenities of The Peninsula Tokyo. My kids enjoyed swimming while I, on the other hand, browsed through magazines while lying down on the pool recliner. The weariness from the 3-hour flight quickly subsided with the invigorating ambiance of the hotel. We closed our day with a stroll around Ginza for some window-shopping.
Our second day started early at Midori Sushi Restaurant behind the Imperial Hotel. The long queue was never a reason not to dine here. We patiently waited for our turn to have the best nigiri and maki rolls for an affordable price. Definitely worth the second visit! Friends have asked me if the sushi was really that good for me to wait for it. I undoubtedly said yes! After that, we passed through torii at the entrance of Meiji-jingu and toured around the shrine. We skidded back to Omotesando through Ginza Line for some street food before heading back to the hotel to ring in New Year's Eve countdown at Peter: The Bar. With our matching pullovers and champagne glasses in our hands, we cheered the 2015 goodbye. Though New Year's Eve may be disappointing in Japan because there were no fireworks, we still had a splendid time with the trendy crowds of Tokyo. When the clock has stricken 12, we assured ourselves that we're more than ready for the year ahead. Cheers to the coming year and beyond!
Onto the next adventure in our trip, we took the Metro from Ginza and alighted at Asakusa to visit the famous Senso-ji Temple. It took us more or less 15 minutes to get there which made me realize how convenient their subway was and wished we had that, too, in Manila. After lighting incense in the temple, we tried riding the rickshaw ran by a local. Our driver was super cool and hilarious. He even posed for us when we were taking pictures. Off we went to Roppongi Hills after that tourist-y adventure. One of the best things to do when in Japan was to pay a visit to their conservatory at the top of Tokyo Tower. Aside from seeing the beauty of a first world country, you could also immerse yourself in art and culture through Mori Art Museum. When we went there, there was an ongoing exhibit of Takashi Murakami. The installations and paintings were without a doubt world-class. We've had an enriching first day of the year. Is this a sign of an idyllic year or what?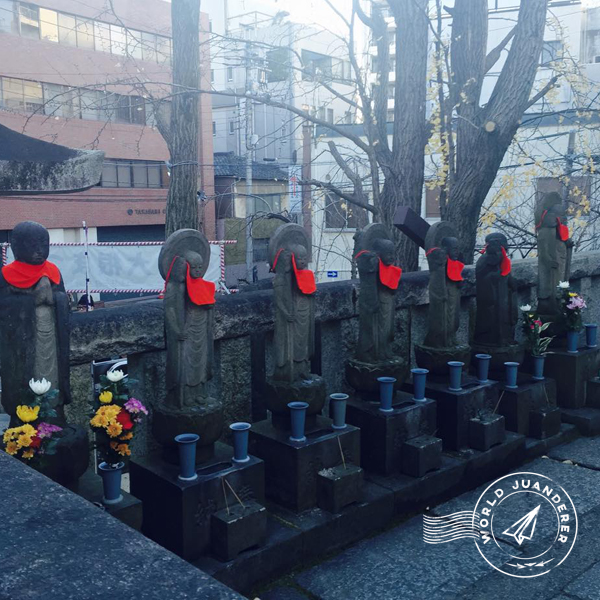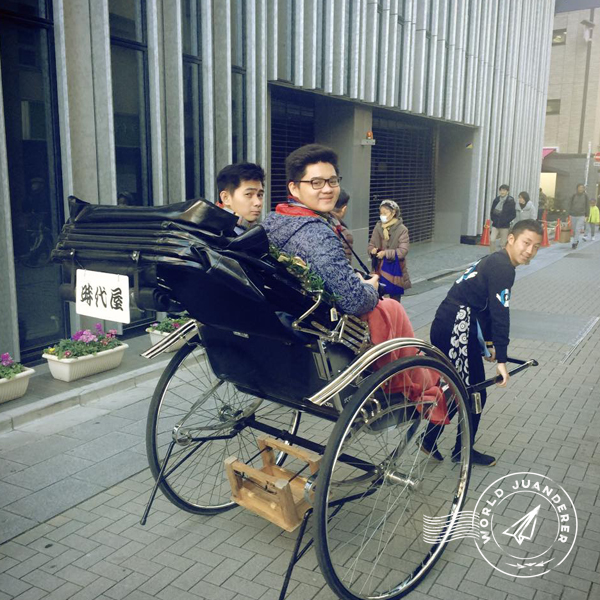 An early flight to Chitose Airport, Sapporo was our agenda on the second day of the year 2016. We arrived at around 8 in the evening and explored around the village of Niseko before calling it a night. The following day, as excited as my children, we took our ski lessons at the resort and danced in the snow the whole morning. My kids even made it to the advanced level. Seeing them enjoying and having the time of their lives were a sight to see already. I couldn't ask for more of a better view than that. While snow was slowly falling down, we took the time to try reindeer sledding. So, this was how it felt to be in Santa Claus' sleigh!
While resting, we had tea and coffee before riding the shuttle going to Hirafu Village and joined the bandwagon binge eating at the food trucks and restaurants. It was an exhausting day; yet, fulfilling and elating. We were in a dreamy, fairy wonderland filled with snow.
We just couldn't get enough of snow! On our third to the last day, we went to the resort once more for snow mobiling. I raced through the whole resort with my kids and this experience was suddenly became one of the best. We also tried horseback riding around the resort till the sun went down. The Christmas village that looked like a toy town was adorably one-of-a-kind. The resort was inevitably surreal most especially at night with its winter wonderland. I would love to go back here again next time. We topped the night off with a visit at Yang Shu Ten Restaurant. We got to savor on a fresh catch and witnessed the chef rolled our sushi from scratch.
Sapporo was such a vibrant and lively town. We spent one night stay to explore the streets of this little town. With its graffiti on the walls and establishments here and there, our quiet tour gave so much time to bond with my kids in this beautiful town. Walking around was never this fun!
On our last day, a side trip to Otaru, which has grown to be a bedroom community, was not to be missed. We went on a food trip at Naruto Fried Chicken and visited the Otaru Canal that looked like a painting in real life. To satisfy my passion in art and culture, I visited Music Box Museum where Japan was suddenly surrounded with heaven-like and nostalgic music and atmosphere. And for the last stop, we went atop Mount Tengu Otaru and saw the vista of the city. With plenty of snow and fantastic view, I couldn't help but sat down at a small café and sipped my coffee with much glee. Everything was too perfect. What a way to say good-bye to Hokkaido. We boarded the plane back to Tokyo as my kids went back to the Philippines and I met up with Team OnCue. Another adventure was ticked off in my list!