People go on different holidays for all kinds of reasons. Whether it's a birthday trip in Morocco, or a sightseeing adventure with friends in Korea, it's always fun travelling the world with a clear goal in mind. On my latest visit to North America, I planned on bonding with one of the most important people in my life, my dad. Now, #JuanderWithUs on part 1 of our North American travel journey, as we explore the various cultures, cities, and natural wonders of this exciting continent.
I have to admit – my dad and I haven't always been the closest. Even when it comes to travelling, we've only had tours that last 3 to 4 days at most. Still, this could change all that, as I've finally convinced him to go on a much longer adventure. Now, let's get started, shall we?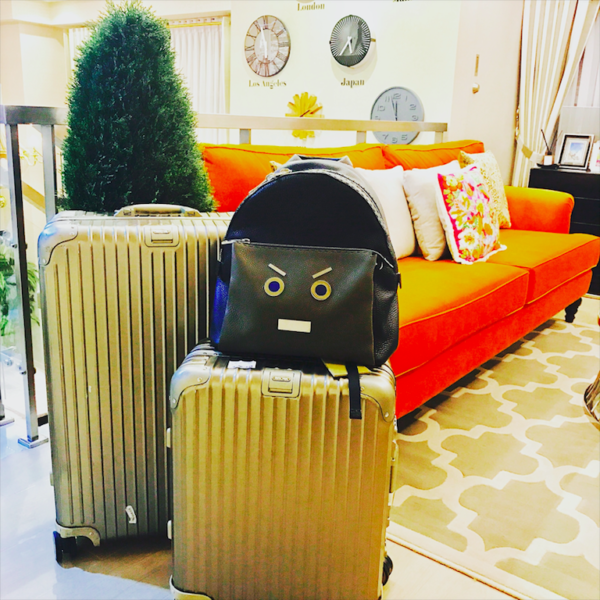 With our bags packed, we headed straight to the airport, where we awaited our Philippine Airlines flight bound for our first stop – San Francisco. This is one direct route I highly recommend, as the airline really steps up its hospitality, security, and food for its passengers going to America.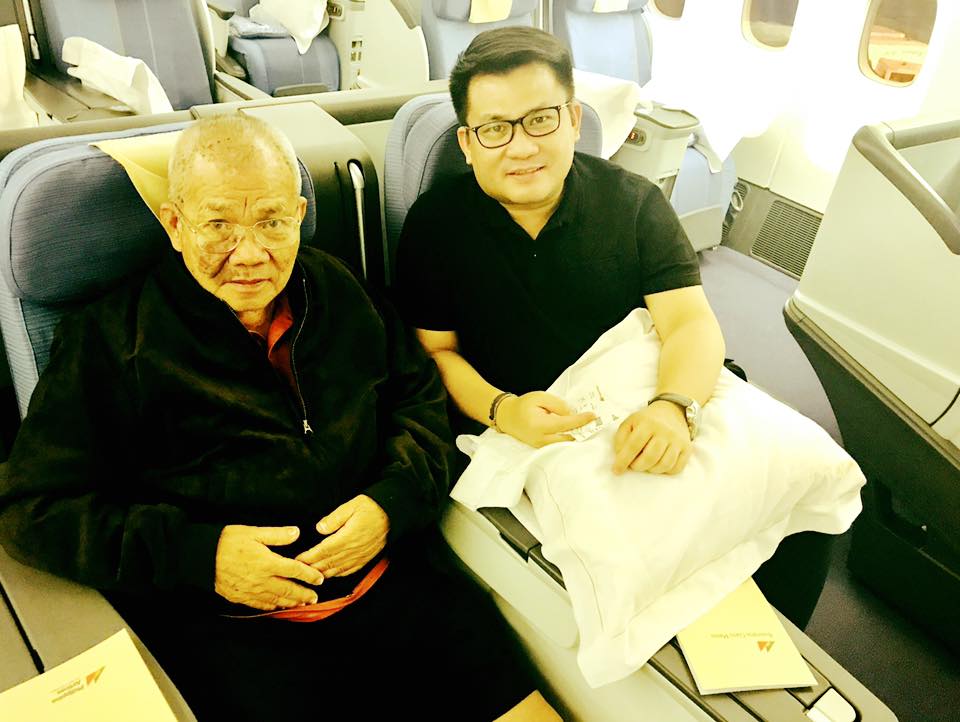 After a long – but comfortable flight, we finally landed here in San Francisco, which as you know is America's hub for technology, quality seafood, and fine wine. For our first meal of the day, we went to this waterfront restaurant called Scoma's. Dad and I delighted on the fresh clams, fish, and oysters, said to be caught right off California's deep waters.
With our stomachs full, we then stopped by one of the city's iconic landmarks, the Golden Gate Bridge. It's a truly picturesque place one must see at least once, with its amazing architecture and surrounding greenery that looks stunning rain or shine.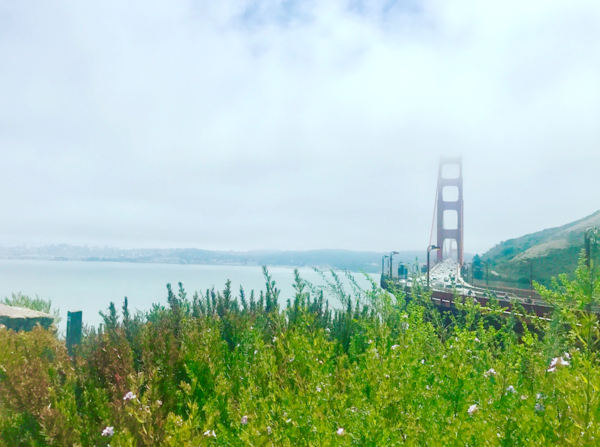 Taking a stroll in California is another pastime worth trying, especially in the charming town of Sausalito, known for its Italian immigrant heritage and tree-lined streets. No wonder fitness-minded Californians love to run all around the city: it's a beautiful sight everywhere you go. As for me and my dad, we were more in the mood for relaxing, which was why we enjoyed walking around the town's pretty streets.
From Sausalito, we dropped by San Francisco's Marina District for another architectural gem, the Palace of Fine Arts. A dome built with an ornamental Greek design, it today stands as a popular venue for weddings, films, and photoshoots. Here, we simply enjoyed admiring the view of the jewel-like dome and refreshing lagoon.
Our visit to San Francisco's most notable sights continued, this time at Lombard Street, a one-block section known for its sharp and steep turns. Claimed to be the "most crooked street in the world", it's a great way to see one of the city's many quirks.
San Francisco also has a stunning religious heritage, as seen here at Grace Cathedral, an Episcopal church built in a French Gothic style. With its ornate exterior and solemn interiors, I couldn't help but appreciate another side of this unique city.
We then headed to Alamo Square, a spectacular hilltop park famous for its trams and rows of Victorian-style homes. Apart from the Golden Gate Bridge, this is also one San Francisco sight often shown on TV – you might even recognize a few homes from your favorite shows.
All that walking calls for a tasty snack! To satisfy my craving, we went to a bagel shop called Noah's Bagels. As I was curious to know what the locals preferred, I ordered one of its most popular items, the cream-cheese bagel with salmon. Try its unique flavours whenever you drop by San Francisco, as it's often called the best bagel shop in town.
The sun was setting, which made for the perfect detour to The View Lounge, a posh cocktail lounge with panoramic views of the city. To witness California's golden sunsets is one sight I'll never get tired of – and with a refreshing drink at hand, the experience was all the more memorable.
Ending our first day in San Francisco, we headed back to our hotel room to recharge. Already, I was looking forward to touring my dad tomorrow, up north in California's wine country.
As the sun rose, we drove by private car to Sonoma, the center of the state's wine industry. Here, we went to Viansa, known for its award-winning variants and one-of-a-kind food. The landscape here reminded me of Tuscany in Italy, with its rolling hills and gorgeous stone villas. What a truly great escape.
The next stop of our wine country tour was the Domaine Carneros winery in nearby Napa Valley. While Viansa felt more like Italy, stepping into Domaine Carneros felt like being in the French countryside, with its massive chateau and impressive gardens. Here, we were served a hearty plate of caviar, and several bottles of quality Californian wine. This was definitely quality time with my dad at its finest.
We then passed by the town of Saint Helena, another acclaimed wine destination known for its country hospitality. Here, one can enjoy strolling amid the wide views of California's lush hills.
For a more modern take on wine, we visited the Rutherford Hill Winery in the town of Rutherford. Dating only back to 1972, it is proudly committed to sustainable farming – resulting in superior, richer tasting wines. There's definitely a lot of variety even within California's wine country, I thought.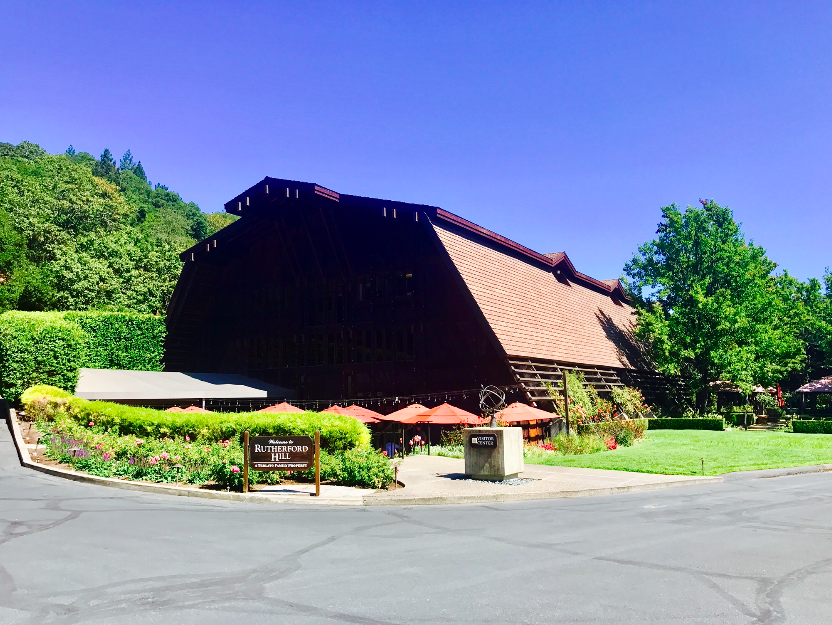 We then ended our winery tour before sunset. Heading back to the city, we took a stroll down Union Square, a vibrant neighborhood full of specialty boutiques, bookshops, and restaurants.
One such place we visited in the area was Alexander Book Co., where there were 3 floors worth of independent titles, and a huge section dedicated to children's books. I'd recommend getting several unique books here for your loved ones, as many of these are hard to find back at home.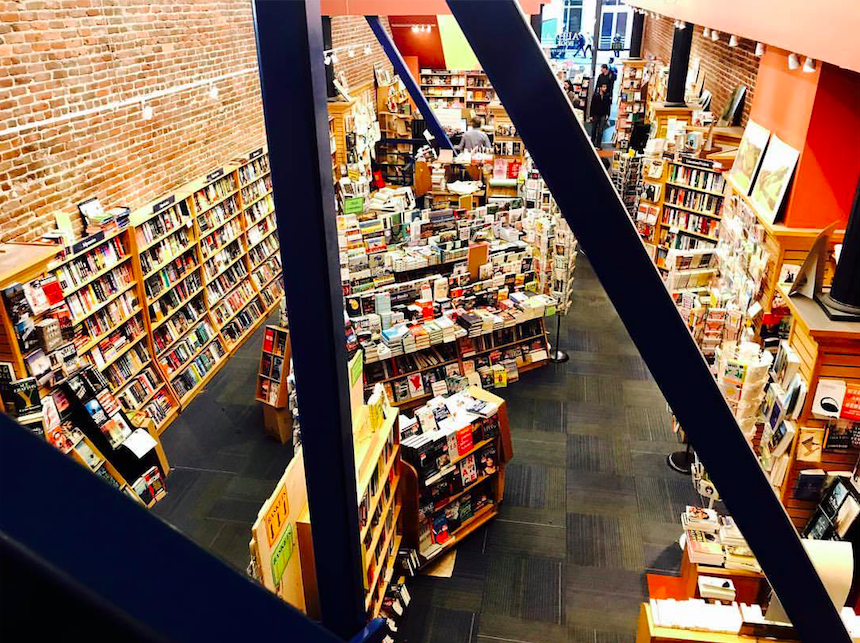 Still, if you'd like a few more pieces for your wardrobe, Union Square is also the place to be, where you can shop in stores such as Saks Fifth Avenue.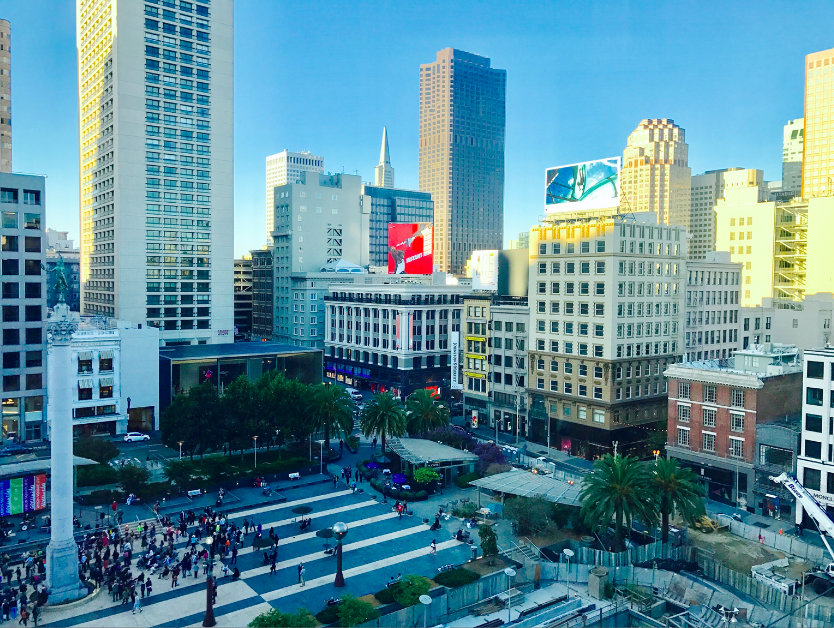 As dinnertime came, we had our fill of great cuisine at another famed San Francisco icon – the Cheesecake Factory. Beyond its sweet treats, the restaurant offered incredible dishes as well, from ribs, to coleslaw, and other American-style fare.
Afterwards, we called it a night as we were about to leave for Miami the following day.
On our third day, we bid goodbye to San Francisco as we headed straight for the airport. Here, we stayed at the Delta Airlines Admiral First Class Lounge. I thought it was a good way to pass the time, talking to my father about what awaits as we touched down on Florida.
After our five-hour flight, we finally made it here in Miami, a coastal city located right on the U.S East Coast. Here, the weather was much warmer, where beaches and palm trees are a more common sight than forests and mountains. From the airport, we immediately headed to our hotel, The Tides in the famous South Beach district.
Miami is known as a glamorous beach city, where one can see glitzy sportscars, massive mansions, and beautiful hotels at almost every corner. For our first stop in the city, we dropped by the notorious Versace Mansion, a gorgeous property notoriously listed at $125 million after its owner, fashion designer Gianni Versace passed away. Today, it is now known as Casa Casuarina, a boutique hotel with even grander interiors.
Like San Francisco, Miami is also an excellent place to stroll, with its ocean breeze, stretches of pristine beaches, and stunning architecture. Soon after our visit to the Versace Mansion, we explored the Miami Beach Architectural District, with its historic structures built in their signature Art Deco style.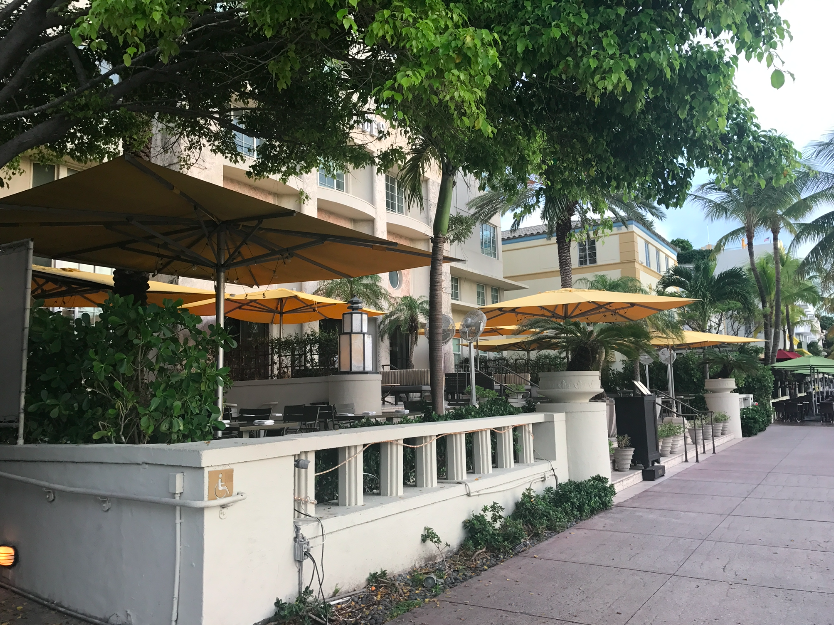 Apart from its architecture and design scene, Miami is also noted as a hub for Latin artists, particularly in the Cuban community. As I was curious to see this scene for myself, I visited the Little Havana neighborhood, known for its galleries, authentic restaurants, and cigar and coffee shops. I dropped by a charming shop called Molina Fine Art, where I bought a few colorful pieces for my home.
Wanting to sample the local cuisine, we then headed to Lulu in the Grove, an American-style tapas bar with modern industrial interiors. With Latin American dishes served with a Miami twist, it's a finer version of comfort food one could easily enjoy.
Right after our satisfying lunch, we explored the city a little more before going straight back to our hotel to relax. As a shoutout, I'd like to thank our guide Andrea for driving us all over Miami for the day.
As the next day arrived, we were greeted with a hearty breakfast in our hotel room. The Miami sun was shining, which meant it was the perfect time to visit the beach!
With only a few tourists here and there, we decided to go out for a stroll at the beach. Truly, I saw how Miami looked like a stunning playground, with a pristine coastline and plenty of beautiful-looking cars parked nearby.
An early lunch then followed at the Havana 1957, an authentic Cuban restaurant serving a variety of seafood dishes. Talking with my dad over plates of fresh lobster and grilled fish was a unique experience we'd definitely look back on.
After enjoying our time here at Havana 1957, we then had to hurry to our next stop: our exciting multi-country cruise! Looking back on our adventure, me and my dad spent a lot of quality time together, tasting great food, seeing picturesque scenery, and making many wonderful memories from coast to coast.
While traveling solo or with friends may be amazing, being with your loved ones is simply incomparable. #JuanderWithUs and see more of our travels across North America – this time, by cruise!