Jordan is an ancient city that houses several World Heritage Sites, friendly locals, and peaceful desert landscapes. It is a safe haven not only because of the Biblical and historical sites but also because of the beautiful sceneries – perfect for retreat! It's possible that you do not have a lot of ideas on how to venture Jordan so World Juanderer makes it easy for you! To make your trip unforgettable, World Juanderer list down the top sites of the ancient city to help you get through the city. 
1. Mount Nebo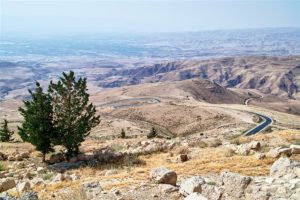 It was in this mountain when Moses climbed up to observe the Promised Land. The tranquil view of the Holy Land  Up is truly inspiring and worth climbing for. 
2. Petra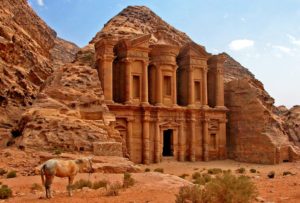 The ancient Nabatean city was part of the Silk Route to China and India but was abandoned during the 12th century. Because of its antiquity, the pink-colored city became the jewel in the crown of the country. Hollywood films and foreign tourists flock to the monument to witness its grandeur and tranquility. Visit the city at night to see it twinkling with candle lights!
3. Umm Qais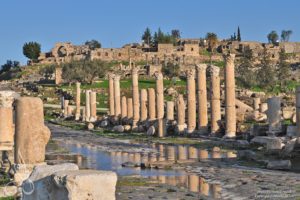 Also known as Gadara, it is the Greco-Roman city part of the Decapolis. The site is most famous for the casting out of demons from men to the pigs by Jesus Christ. But what's beautiful about the city is the Greek and Roman influences intertwined with Ottoman elements.
4. Dead Sea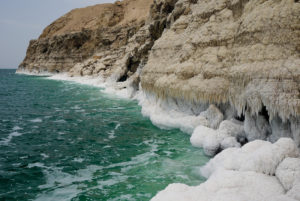 The amount of salt on the sea is what cause swimmers to stay afloat! It's the Earth's lowest elevation point which is why the salt is four times higher than the rest of the world's oceans. The minerals of the Dead Sea are considered to have healing qualities which is the reason tourists rub the mud all over their skin so it would be supple.  
5. St. George's Church, Madaba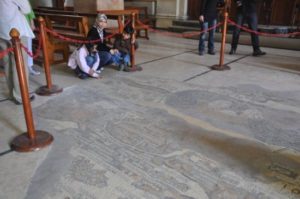 The Byzantine church houses the world's oldest map of the Holy Land which is made out of mosaic tiles. The colorful tiles depicted the Middle East during the height of the Byzantine Period. It was installed sometime during the later 6th century C.E.
6. Amman
If you've had enough – which is quite impossible – of the ancient and biblical landmarks, satisfy your urban cravings in the capital of Jordan. The city offers a nightlife you will never forget!