Bustling with vibrancy and youthful energy, Apgujeong is a must-visit when you want to experience the glowing and luxurious street of Gangnam! In the 1990s, the area is considered as a cultural hub for the trends and fashion in South Korea. Celebrities and fashionable socialites flock the street to give passersby a little show. Up until today, the area lives up to its essence by offering tourists and locals a one-of-a-kind trendiest cultural experience. Lined with fashion boutiques, flagship stores, and well-known restaurants, World Juanderer takes you to the fanciest street of Seoul – who knows, you might even get a chance to meet your favorite K-idols!
1. Visit Galleria Department Store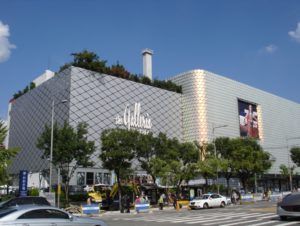 Considered as the largest luxury store in Korea, Galleria Department Store features a unique variety of exclusive world-class brands. It is divided into two halls: West and East. The West Hall is known for its landmark LED facade that lights up at night to illuminate passersby. 
2. Have a cup of coffee in Dessertree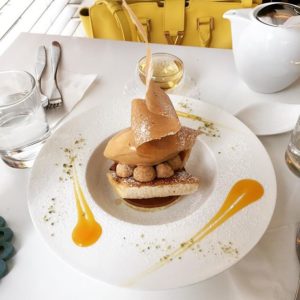 Visit the cafe early to see the pastry chefs whip up your favorite desserts like magic! After studying culinary arts in Paris, Dessertree founder and patissier, Lee Hyun-hee decided to bring authentic French chocolates, creams, and pastries to his home country for the locals to experience dessert through multiple courses. 
3. Cheongdam-dong Fashion Street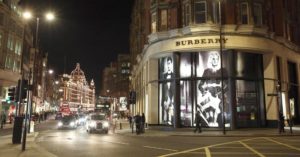 For street fashion inspiration, walk down the street of Cheongdam-dong – the fashion and celebrity avenue of the Apgujeong! The world's luxury brands are lined up neatly for your shopping and lifestyle pleasure. Aside from fashion, the area is also known as "Celebrity Street" because of beauty and hair salons where celebrities flock to get makeovers. Don't forget to observe the street well because you might spot your favorite K-idol hanging out in the area! 
4. Horim Art Center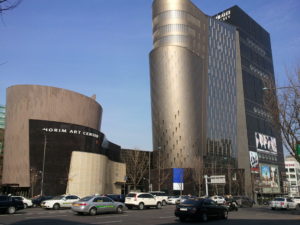 If you want to indulge your sense with Korea's history after a day of having fun with fashion and food, visit Horim Art Center. The building itself is a piece of art already because of its architecture – comb patterned ceramics! Inside are artworks that showcase Korea's culture and history.