Taiwan – it's an island that's so close in proximity to the Philippines, but feels like a world away from our Hispanicized culture. Sure, there's Din Tai Fung and Acer, but that's just the tip of the country's cultural iceberg. I recently set forth for our northern neighbor and spent 4 days exploring its charming natural sights and forward-thinking cities, and tasting its tantalizing pan-Asian flavours.
From Manila, I (along with my group) first arrived at the Taiwan-Taoyuan International Airport, located 40 km west of Taipei. Like most airports in the region, it was clean, and the service very hospitable.
Ah, what a delight. We then departed for Chu Wa Seafood Market, an open air market place where the crowds were aplenty, but the kaleidoscope of ocean flavours were incomparable. I was very much dazzled by the variety on display, as well as the friendliness of the vendors. Then again, Taiwanese are known to be remarkably friendly to guests.
From the salty breeze of the sea, I breathed in the city air of Taipei, on our second stop – the Chiang Kai-shek Memorial Hall. Opened in honor of Taiwan's former president, it rises 76 meters and stands as a significant symbol of the Republic of China.
Afterwards, we headed to another monument dedicated to modern China's founding father – the National Dr. Sun Yat-Sen Memorial Hall. First built in 1972, the hall showcases Sun's various accomplishments, from the revolution to the events post-Qing Dynasty. Today, it is a prominent venue for social and cultural activities for many Taiwanese.
After soaking up on some very insightful history, our group then proceeded to Taipei's most prominent landmark, Taipei 101, to take a look at what is probably the hallmark of Taiwanese prosperity and technological advancement. With exactly 101 floors, the building resembles a pagoda linking earth and sky. Yet beneath its traditional design lies a wealth of commercial activity, as we discovered a variety of shops and restaurants in its observatory.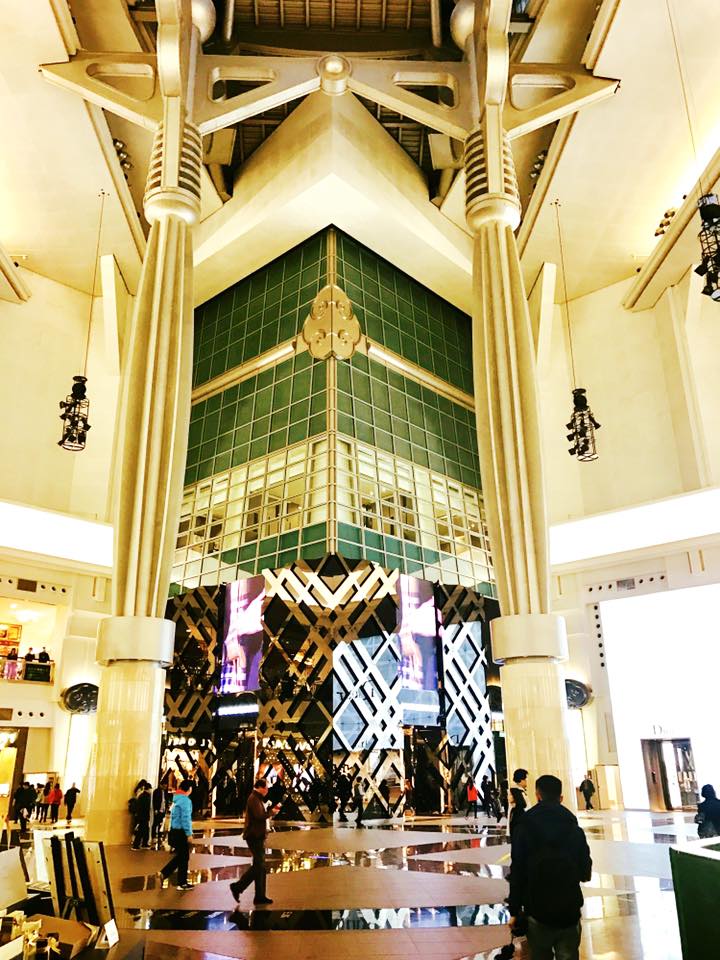 Naturally, our group felt hungry after all the sightseeing, and to fulfill our cravings for more amazing Taiwanese cuisine, we headed up a whopping 85 floors to Shin-Yeh Restaurant. We were treated to a range of foods, from spring rolls, to seafood, various vegetables, and mushrooms.
What a fabulous way to end day 1 of our tour. After heading back to our hotel, I looked forward to what more surprises Taiwan would bring.
Day 2 began with a heap of nature-centered activities. This is to give us a look at Taiwan's dramatic terrain, which is largely defined by a criss-cross of green mountains, rock formations, waterfalls, and rivers. Our first stop was at Yeliu Curious Rocky Park, home to some unique geological marvels such as the "Queen's Head".
Inside the park, we stopped by the glorious Shifen Waterfall, with its wide and powerful currents, as well as its horseshoe-like formation. Named the Little Niagara, this waterfall is one of Taiwan's most visited.
I felt a sense of mystique, as Shifen Waterfalls was blanketed in a humid mist and rugged greenery. It sure was one sightly trek. No wonder the Portuguese called Taiwan 'Ilha Formosa', or 'beautiful island'.
Not far from these 2 panoramic sights, we went to Lucky Lantern in New Taipei City. It's a small village where we designed and flew several lanterns. In Chinese tradition, it's customary for people to wish for good fortune by flying lanterns in the sky.
Food, oh glorious food. Most Taiwanese do tend to think this way too, given the massive influence of Mainland Chinese, Japanese, and aboriginal Taiwanese culture into their cuisine. For a closer look into its rich gastronomic heritage, we headed back to Taipei to the famous Shilin Night Market. There lies your guidebook-friendly big Shilin sausages and oyster pancakes, as well as some QQ (a Taiwanese term for chewy, gummy textures) fried treats. Still, there were other stalls too, that ranged from the fun and kid-friendly, to the immensely cheeky!
I definitely felt the riot of colors in full force, as well as the organized chaos that characterizes Taipei in general. Shilin Market is a convenient place to get your gastronomic cravings, as well as everything else. However, if convenience stores are more of your cup of tea, there's pretty much a 7-11 or Family Mart in every street corner. With the level of Taiwanese customer service, these are nothing like your typical convenience store too. Aside from eating amazing snacks, you can buy concert tickets, send mail, and avail a bunch of other services too.
To cap off my visit to this wondrous market, we also visited Hot-Star Large Fried Chicken. The servings of QQ fried chicken were anything but miniscule, and the flavors given just the right peppering of spices.
Night fell, and we soon headed to the downtown district of Ximenting. An "in" place for Taiwanese youth, Ximenting is a commercial hub of cafes, restaurants, pubs, and boutiques comparable to Harajuku in Tokyo or Myeongdong in Seoul. Another neon paradise I'd say.
As the late hours creeped in, we decided to call it a day. We headed back to our hotel, the Amba Taipei Ximending. Conveniently located within the pedestrian area, it is an easy jump-off point to other places in Taipei.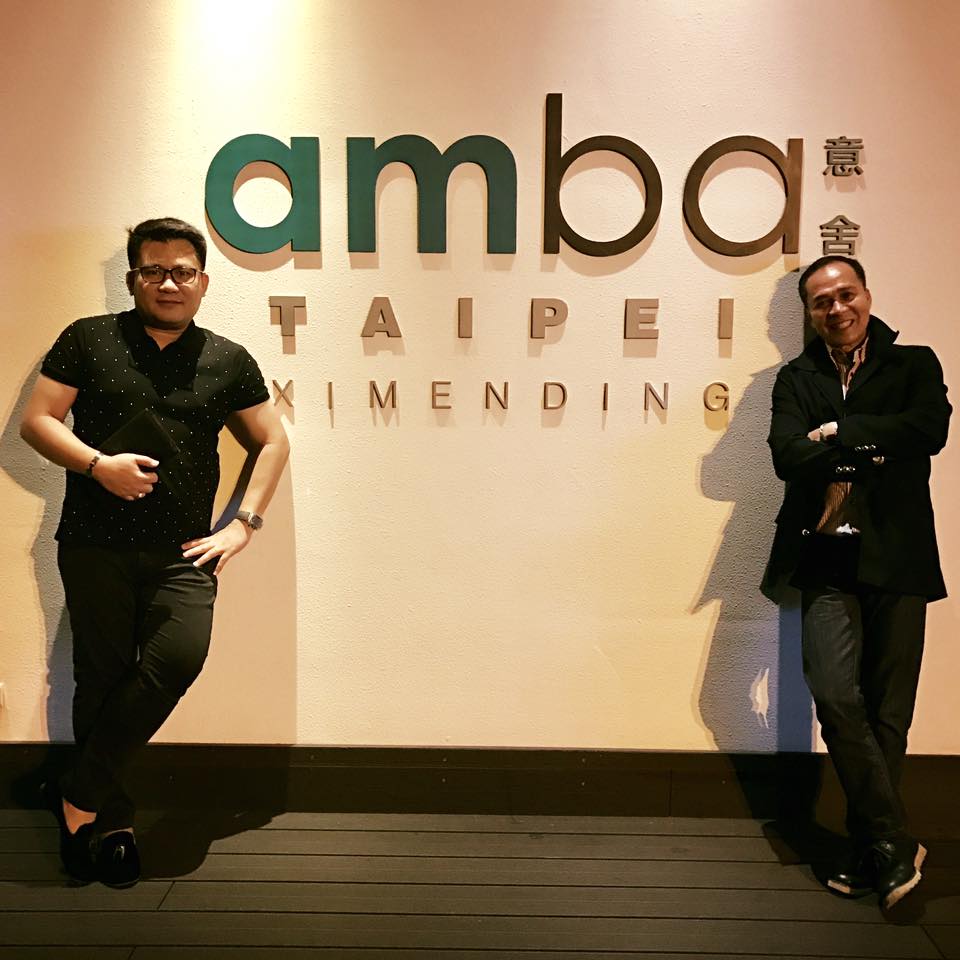 Day came, and I was immediately ready to take on the rest of my Taiwan tour.
My first stop for day 3? The ATT 4 Fun shopping center, located at the heart of the upscale Xinyi district. Outside this commercial mecca was a colorful selection of pop-up cafes, where anyone could get their helping of burgers, beer, lobsters, traditional Taiwanese fare, and even bike rentals.
Personally, I revelled in more tasty seafood at a place called Lobster Foods. The restaurant was small but had a modern charm to it, and the food overwhelmingly Canadian lobster-based. With fried lobster dishes, salads, soups, sandwiches, burgers, stewed rice, pizza, and pasta all over the menu, one could have a smorgasbord of ocean delight, Taipei-style.
Once I fulfilled my seafood cravings, I then went with my group to the Tamsui Lover's Bridge, located in the town of Tamsui north of Taipei. Completed in 2003, this is an architectural landmark worth seeing for its glimmering sunset views and cable-stayed design.
As we went back to the Taiwanese capital, we felt frenetic once again going into the Mercedes-Benz Pop Up Shop. Featuring the newest models of the German carmaker, the shop itself also had some nifty collaborations with a few lifestyle brands. This included the florist company Honeydaniels, that added natural hues to the industrial space, as well as the restaurant Top Cap Steakhouse, which had a bar and take-out stall.
As the sun set, I went back to the Ximenting area for some more relaxing, as well as a last look at the area's frenzy of shops and shoppers. With day three coming to a close, and departure day nearing, I felt that Taiwan showed a whole new side many Filipinos should definitely see for themselves.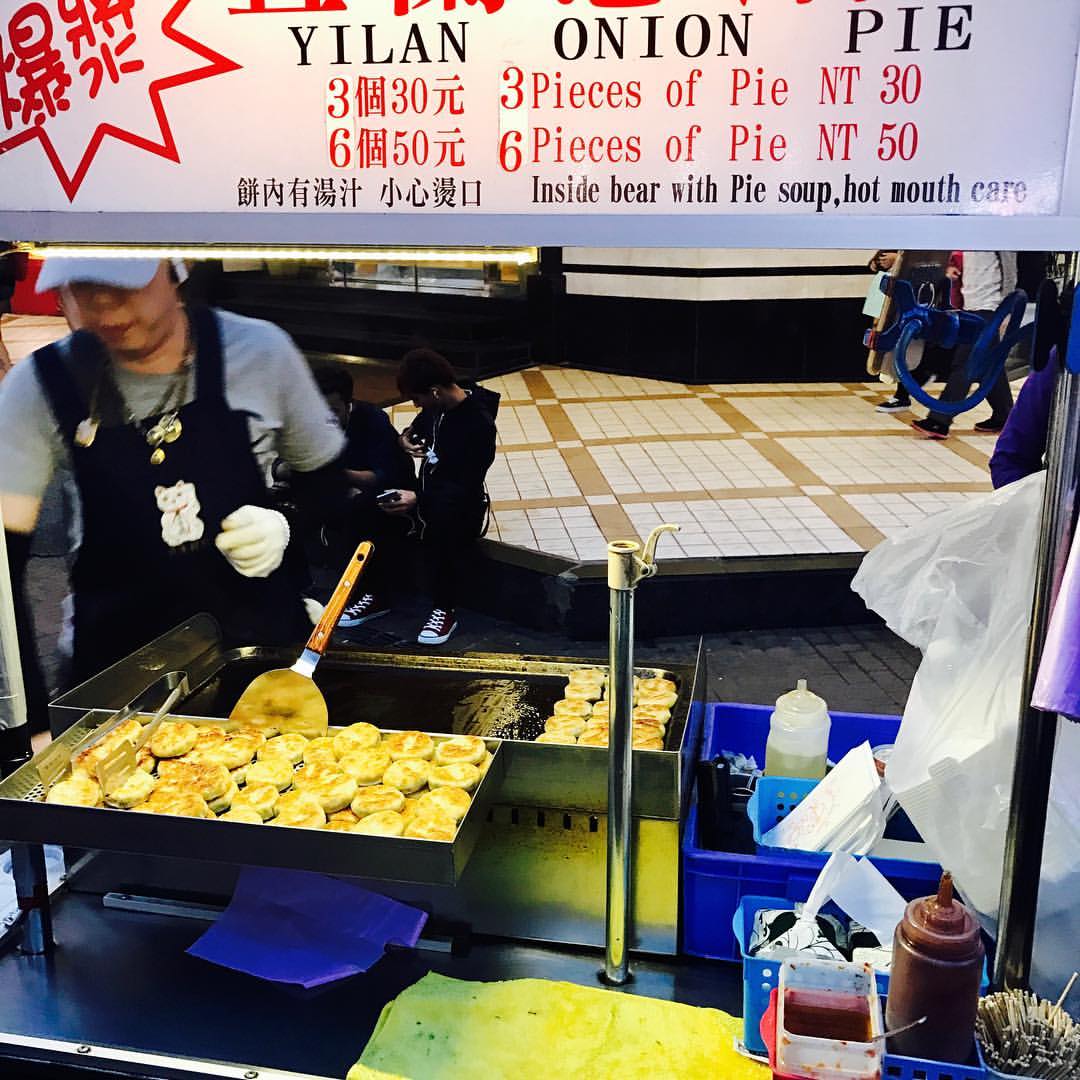 Our fourth and final day rolled in, which we simply devoted to a quick breakfast before our transfer back to Taoyuan Airport. We bid 'zai jian' and 'xie xie' to this fascinating island, and flew back to Manila with a treasure trove of memories to share. #JuanderWithUs as we uncover more secrets of Asia's best destinations, as well as other points across the globe.