Today is an age of adaptation, to new phenomena, new technologies, and new opportunities – yet sometimes, the best options are the most classic of choices. The tourism industry is no exception, with what the many disruptions that have occurred in light of the COVID-19 pandemic. Now, socially distanced travel has come to the fore, with staycations becoming all the more fashionable, and private islands becoming even more desirable particularly for the well-heeled.
No surprise here, as private islands offer off-limits leisure and perfect peace for those with the means to do so. In fact, such a travel experience may even prove more fashionable in the long term.  Eyeing your own secluded getaway? World Juanderer has curated a short list of the best remote islands for your next vacation.
Gladden, Belize
Dubbed the World's Most Private Island, Gladden is an indulgent place where you'll feel like the only person on the planet: except when you're served a supper of chargrilled lobster or go on an ancient ruin excursion with the boat captain.
Gladden itself is comprised of two mangrove-ringed islets in a protected marine reserve, along with a solitary Mayan-style villa that can make any guest feel like a fancy Robinson Crusoe. Still, if you're feeling lonely, you can easily ring the chef, manager, or concierge, who are all less than a two-minute boat ride away.
Greek Island Retreat, Cyclades, Greece
Only two hours by ferry from Athens Airport, this 10-bedroom island villa has been owned by a single family for three generations, with a modernized, neoclassical design that proudly towers over the brilliant Aegean Sea. On the island, guests can craft customized experiences, including sumptuous wine tastings, scuba diving, and even day trips to some of the best-kept secrets of the Greek capital.
Miavana, Madagascar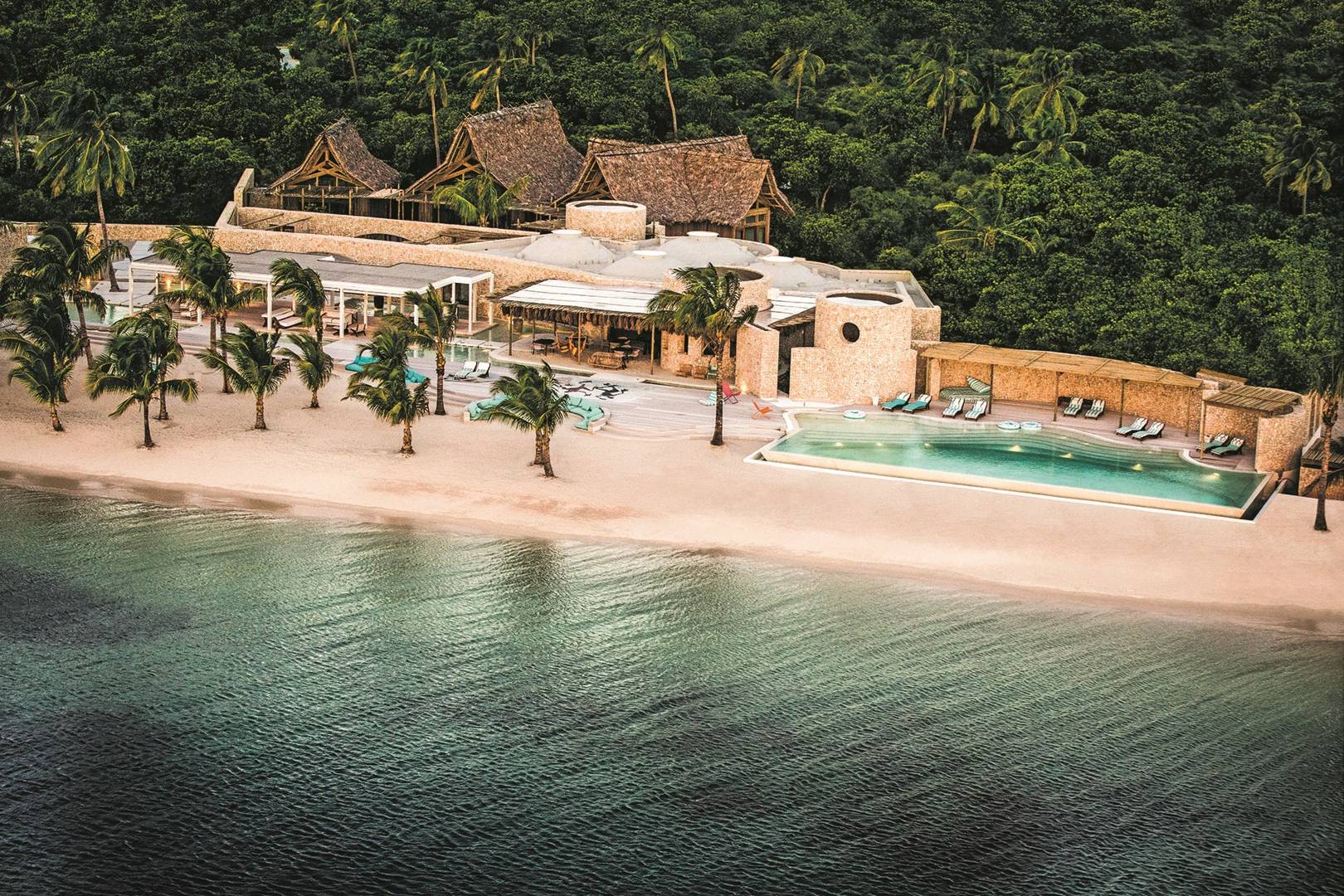 Open your eyes to an incredible azure seascape in the Indian Ocean, where schools of rare Napoleon Wrasse fish and green sea turtles make their way about, all while getting pampered by a butler, star sommelier, and a fleet of boats and helicopters for your exclusive use. Here at the Miavana off northeastern Madagascar, the peaceful coexistence of innovation and nature is a beautiful reality, with enviable eco-luxe architecture, local vegetable gardens, and high-tech water systems that minimize guests' impact on the environmental locale. All that leaves you is pure leisure by the sand, or jumping off onto an adventurous safari to see nearby forest trails, endangered lemurs, and strange chameleons. Your call.
Endless adventures still await in your near future. Best to plan it far ahead with the expert suite of travel specialists, who can craft the perfect private island getaway for you and your loved ones. Talk to #WorldJuanderer now! #SeekYourAdventure