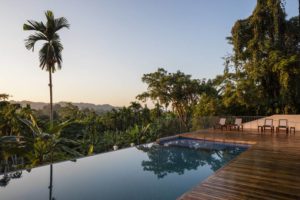 While luxury travel has been rightfully associated with unimaginable excess (and its by-product of careless waste), change is afoot in the hospitality industry. More and more hotels and resorts around the world are committing to sustainable practices, aware that they too can play a part in mitigating environmental issues such as climate change.
Still, one doesn't have to stay in rudimentary tents or down-to-earth campsites to be eco-friendly. Below, check out World Juanderer's top picks for hotel experiences that are equal parts sustainable and stylish.
1. Borgo Pignano, Tuscany, Italy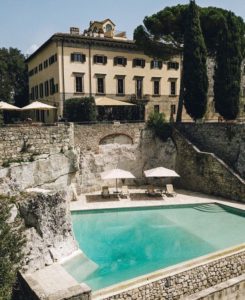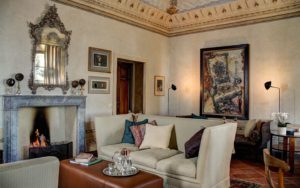 Your secluded Italian paradise awaits at the Borgo Pignano, an 18th century villa-turned-hotel hidden away in 750 acres of olive groves, vineyards, and romantic gardens.
It has the character of a conservationist with a flair for the finer things in life: restored only with the best organic plasters and paints, powered by solar panels and chip-fired boilers, with its wide agricultural terrain fed with filtered, harvested rainwater. Pay the spa a visit too, and luxuriate in holistic treatments that make use of rare herb & fennel oils crafted by an in-house herbalist. Away from the property lies some of the best riding in Europe too, where you can saddle up on its resident horses while viewing the incomparable Tuscan sunset.
2. Jalakara, Andaman, India
Set on dreamy Havelock Island, one of many in the Andaman archipelago, Jalakara gives guests a different perspective of India, one distinct from the pink palaces of Rajasthan or the oft-visited Taj Mahal. Here, absorb the charms of a former banana & betel nut plantation, now transformed into an eco-friendly accomodation that boasts wild fruit-based menus, turtle snorkeling, as well as admirable initiatives like the use of plastic and chemical product-free supplies.
3. Shinta Mani Wild, Cambodia
Elegantly embedded on the banks of Cambodia's Tmor Rung river is the product of an architect's spectacular imagination. Set your sights on Shinta Mani Wild, whose property lies on what was supposed to be a massive logging site. Luckily, an impeccable luxury camp takes its place instead, with 15 opulent tents that allow you to plop into one of many natural boulder 'spas', help local rangers conserve the existing clouded leopard and sun bear population, or go on a foraging walk to pluck fruits & herbs for use in a private cooking class.
Treat yourself and your loved ones to a holiday that's both consciously environmental and consciously chic. Talk to a World Juanderer travel specialist and have your vacation planned soon: visit worldjuanderer.com.