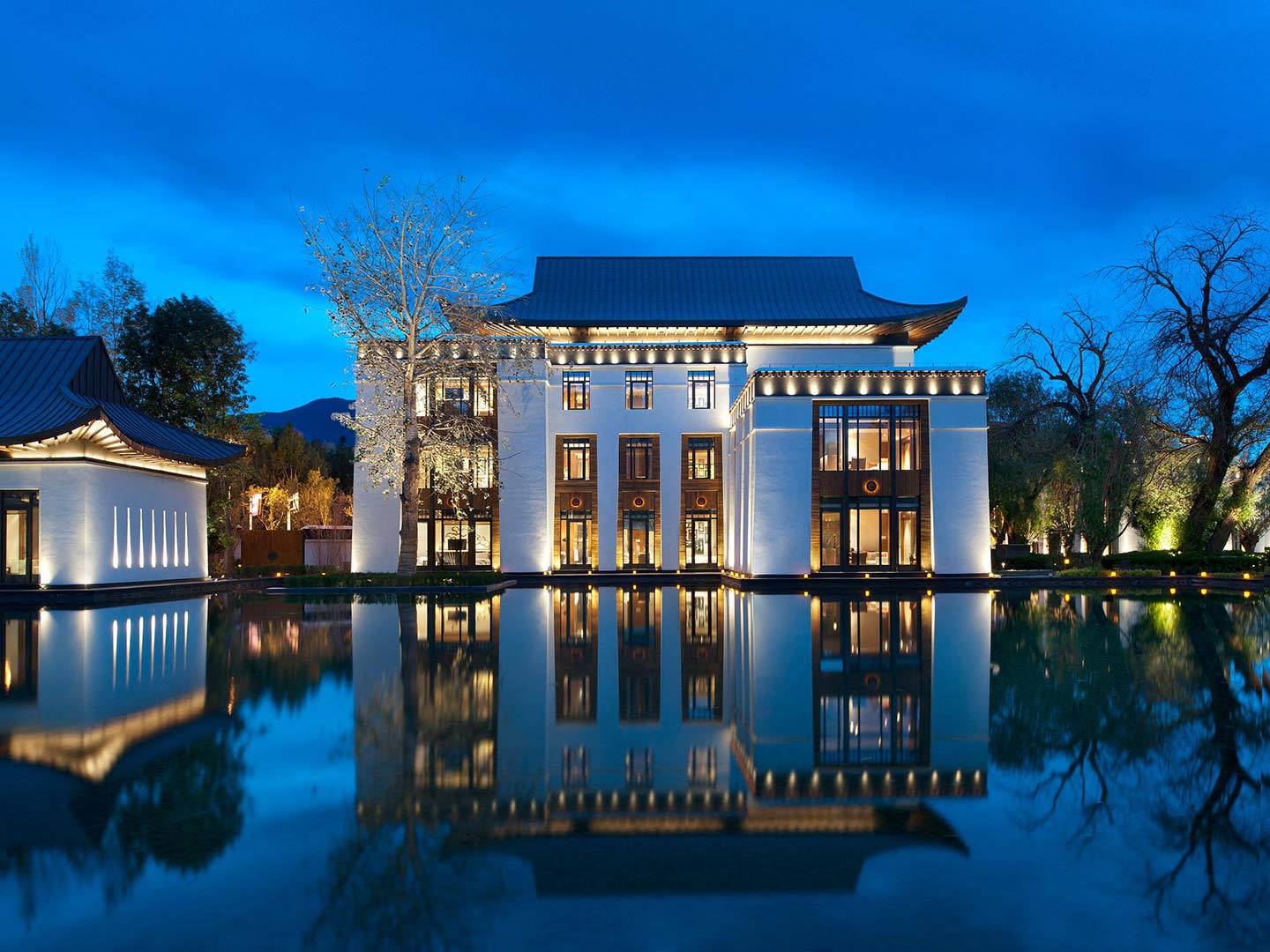 Take your next vacation to new heights, perched above the clouds and away from the hustle and bustle of the city. While mountaintop getaways once meant rustic log cabins and DIY camping adventures, travelers today are looking for a more soothing retreat that soars right into the sky.  From the ski mecca of Aspen, to the once-forbidden retreat of Bhutan, let #WorldJuanderer guide you into the most special elevated escapes around the world.
1. St. Regis, Aspen, Colorado
Just steps away from Aspen's stylish restaurants and boutiques – as well as the majestic Aspen Mountain, the St. Regis is a stunning 19th century inspired hotel that reaches more than 1.5 miles into the sky. Beyond the skiing and snowboarding, we also recommend their Reméde Aspen Spa, with customized experiences such as the Great Bath body treatment – where one can also indulge in the freshest berries and the finest champagne.
Then, one can also dine up high at the Chef's Club Restaurant, where one can treat themselves to signature dishes by star chefs Eric Ripert, Daniel Boulud, and Marcus Samuelsson.
2. Amankora Hotels, Bhutan
Whether you're a spiritual seeker or outdoor adventurer, the Amankora Hotels in Bhutan have plenty of experiences to offer. Spread across the Himalayan peaks, each of its exclusive suites come with stunning views of mountains and centuries-old temples. You can also lounge in its signature Drukyel Dzong, a healing spa that features traditional Buddhist treatments, including a one-of-a-kind hot stone bath.
Better yet, we also recommend heading into their wide variety of tours – from rural village farmhouse tours, to a hike to the Tiger's Nest Monastery, or even a trek to Bhutan's most isolated peaks.
3. Belmond Sanctuary Lodge, Peru
Where else can one enjoy unparalleled views of Peru's most iconic landmark? The only hotel located at the entrance to Machu Picchu, the Belmond Sanctuary Lodge has become one of Belmond's premier hotels in South America. Here, one can stay in a modern botanical suite that sits in the shadows of the Lost City. The most curious of guests can also take part in intriguing cultural tours of Inca ruins, or traditional shaman ceremonies at the hotel gardens. The highlight however, is their authentic Peruvian dishes (such as Sacred Valley Grilled Trout) – sourced from the surrounding peaks and waters of the Andes Mountains.
From Peru to Bhutan, experience an unforgettable mountain adventure with #WorldJuanderer. Start planning your next holiday – contact our expert travel specialists now. #WithYouWhileYoureOutThere