Part 2 of our Australian adventure is where you will see me and my crew as we strolled, dined, surfed, and explored the rest of our itinerary down under. Get ready to be blown away by the best of Cairns, Kuranda, and Sydney, as I take you back to day 7 up until the last day of my unforgettable trip.
DAY 7 – Australian Nature Tours
First stop is Copperlode Dam. Formed as a water reservoir for the people of Cairns, the dam is where you'll find stunning views of lush forest and breathtaking Lake Morris. Only 30 minutes from the center of Cairns City, this destination makes for the perfect picnic grounds and features activities like kayak and fishing.
Our path deep into Australian woods then took us to The Clohesy River Fig Tree Walk, a short 300-meter boardwalk through a modest rainforest patch. The informational signs we saw along the walk enlightened us and brought closer to understanding the rainforest ecosystem.
Beautifully fascinating is our next stop, the Barron Falls. Aside from more informational boards, it had an observation deck that treated us to a full view of the magnificent steep-tiered water formation.
Tucked beneath the World Heritage Rainforest and mountains is Kuranda Village, a vibrant hub that celebrates artisanal craftsmanship, cultural artistry, and natural beauty. Aside from browsing the wares sold at the world famous Kuranda Markets, we also enjoyed taking photos of colorful street art found in every corner.
Our thirst for tropical relaxation then took us to Trinity Beach to witness its gorgeous sunset views. Walking along the lush beachscape underneath beach almond trees with the kids is, to me, an experience worth treasuring.
We then capped the day off with fresh yummy seafood courtesy of the Prawn Star crew. Set at the Cairns Marlin Marina, Prawn Star serves fresh locally-caught oysters, prawns, fish, Moreton Bay bugs, mud crabs, and more.
DAY 8 – Hitting the Sydney Harbourside
Moving to the city of Sydney was hands down hassle-free thanks to our stay at the PARKROYAL in Darling Harbour, its pleasant rooms, sumptuous breakfast, and friendly staff. Nestled at the heart of of Sydney's Central Business District, PARKROYAL is just minutes away from the city's most popular sights and attractions.
We then witnessed Sydney's foreshore come to life as we checked out the sights at Darling Harbour. Taking a stroll around the harbourside was a joy because of the entertainment precinct's lively attractions.
DAY 9 – Best of Bondi Shores
World-famous Bondi Beach was a sight to behold, what with its clear blue waters, fine sands, thriving nightlife, and lively beach community. What's marvelous is its current feature, the Sculpture by the Sea. Set in the Tamarama Beach coastal walk, Sculpture by the Sea transformed the walk into an art park with over 100 sculptures by artists from Australia and across the world. Seeing artistry at an unexpected location made the whole experience a delightful surprise.
We then dined at the resplendent Bo Larn Vintage Thai Restaurant while basking in its well-curated atmosphere that featured lilac flowers, green foliage and authentic Thai designs. Part of our must-try list include the pork skewers, Chicken Satay, and Gai yang essan, juicy chicken served with the kick of smoked chilli tamarind sauce.
DAY 10 – Falling for Lovely La Perouse 
If you're headed to Sydney, I highly recommend exploring the La Perouse peninsula. Forming the northern headland of Botany Bay, it's the perfect place to see majestic cliffs and visit the historic Bare Island. A bit of trivia: Bare Island actually served as the location of thrilling action sequences in the Hollywood film, Mission: Impossible 2.
Our food hunt then took us to the legendary Harry's Café de Wheels, a 70-year old establishment that lives up to its tradition of bringing people the tastiest hotdogs, pies and pasties freshly made by hand each day. We had fun trying the Harry's Tiger, their signature dish that features chunky lean beef pie served with mushy peas, mash & gravy, and the Hotdog de Wheels, Continental Viennese smoked frankfurt served with mushy peas, chilli con carne and garlic onions with cheese sauce and chili sauce.
DAY 11 –  A Taste of Art, Sights & Performances
Inside the grand, waterside art deco building of the Museum of Contemporary Art Australia is where I saw cutting-edge Australian modern art and aboriginal works.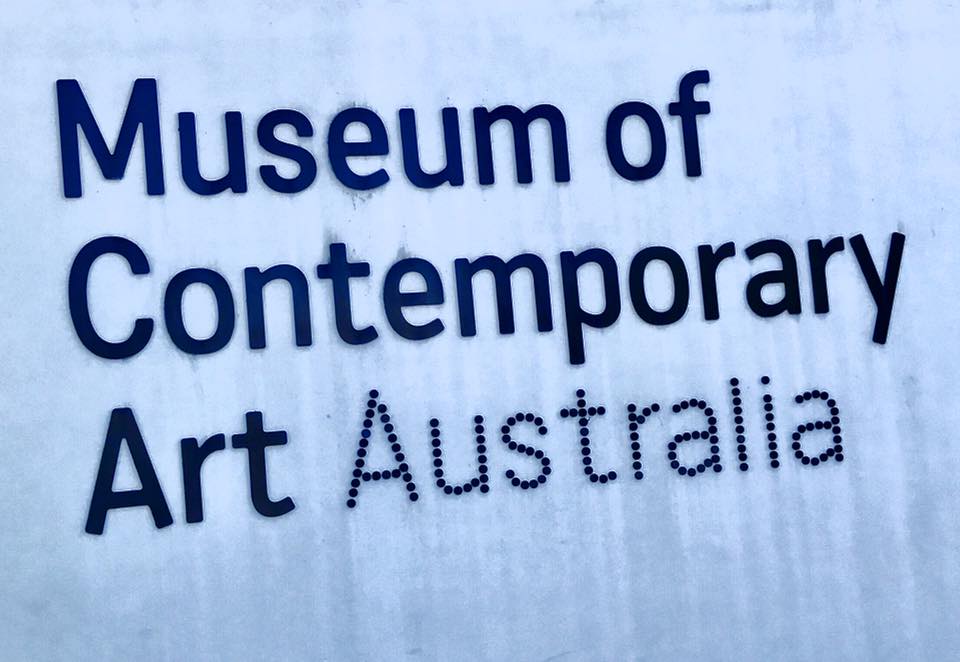 There's nothing quite like making the exhilarating climb atop the Sydney Harbour Bridge. Opened in 1932, the Sydney Harbour Bridge is a world-renowned symbol of Australia. The pictures we took don't give justice to the spectacular views provided by the open vista.
Staging a host of world class musicals, concerts, and performances yearly is the next stop, Sydney's historic Capitol Theatre. This season featured the beloved story of Aladdin, as it comes to life in show-stopping theatrical excitement, filled with daring adventure and timeless romance.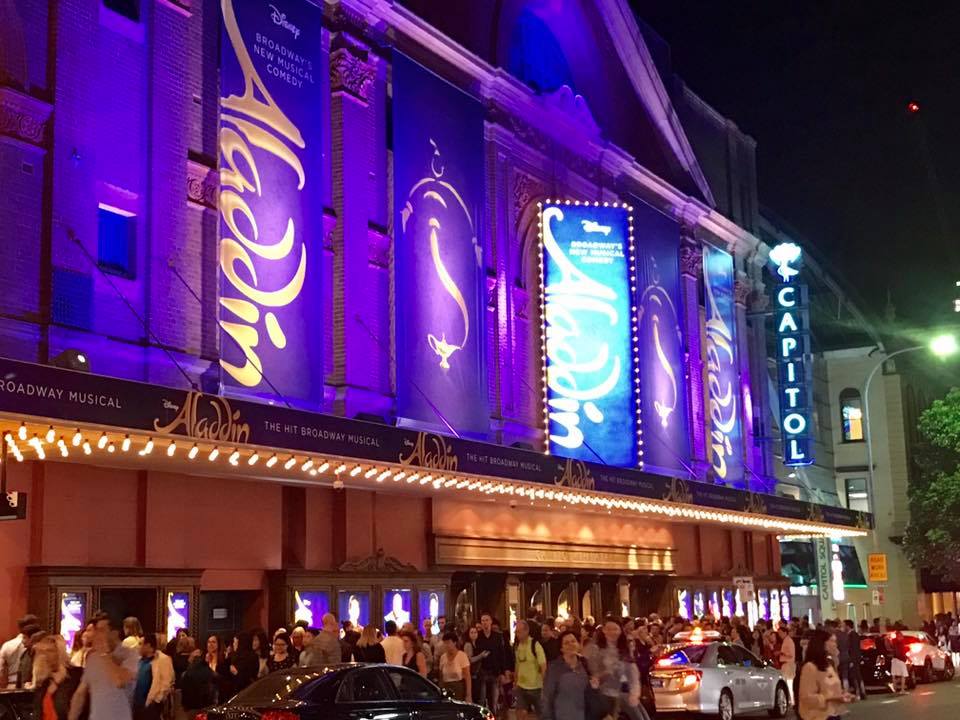 DAY 12 – Last Call to Experience the Sydney Scene
On day twelve, we found ourselves surfing at one of Sydney's premier waterfront destinations. There's nothings safer than Surfing Manly's waves, thanks to none other one of Australia's oldest Surf Life Saving Clubs: Manly Surf Club.
We then savored the flavors of Sydney on these two distinct food destinations. Burger hunters will surely enjoy the healthy and delicious burgers made from 100% grass-fed beef & lamb patties at Grill'd.
Those in the mood for the best fish and chips in Manly, however, must give Fish Shack a try. Delectably light and crisp, the fish and chips there are made from the freshest fish delivered from Sydney fish markets.
We then took a glimpse of the hustle and bustle down under as we took a stroll at George Street, the spot that put us right in the middle of Sydney's CBD. Discovering one the busiest and most fascinating streets in Sydney was truly a fascinating experience.
The last highlight of our trip was watching the sunset and the people at Happy Hour in the Sydney Opera House Forecourt. The actual moment I saw Australia's iconic multi-venue performing arts center up-close was an unforgettable experience. We all had fun eating out and had a great time.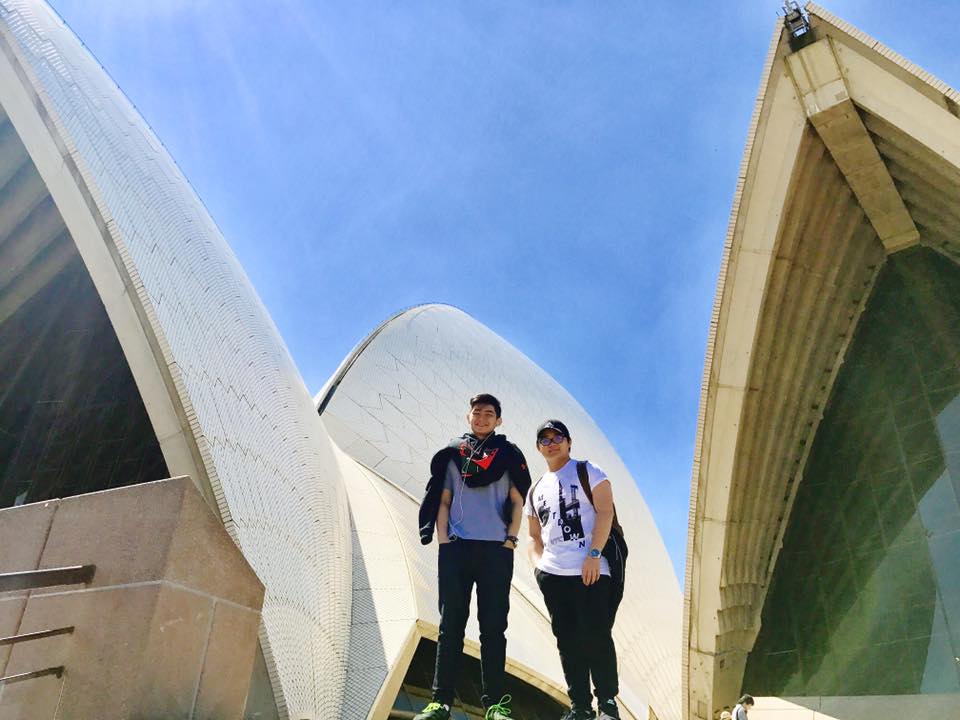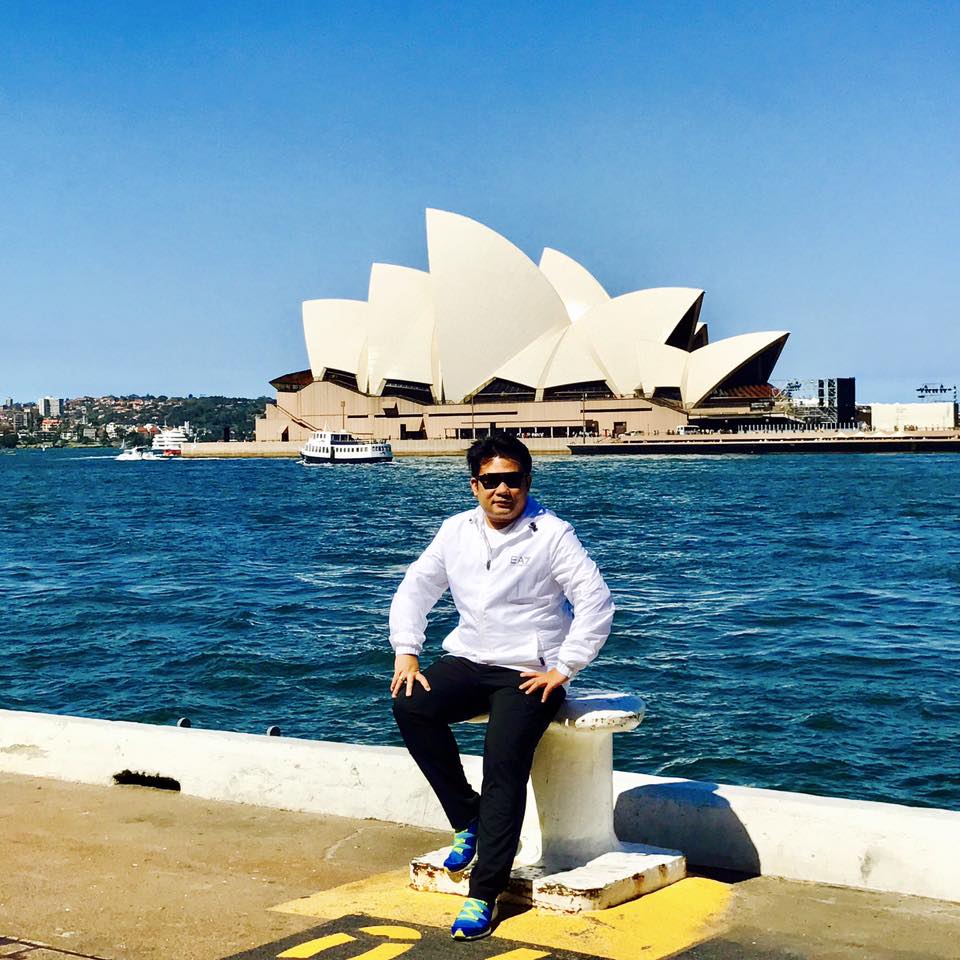 Australia is a fun destination filled with all sorts of lovely surprises. From its culture to its art, the iconic landmarks, the cities, the beaches, the people, even its diverse marine and forest life—everything in Australia is bursting with energy and excitement.
What's best about it is we're more than willing to take you there.
So #JuanderwithUs. Your dream adventure down under is just a call away