A recent trip Down Under made me and my kids Ivan and Earl experience the best of breathtakingly beautiful Australia. In this installment, we take you to a place filled with thrilling adventures in land, in sea, and in air.
You'd think being there for more than week is enough but no, Australia, I feel, will never run out exciting things to try. Read on as we take you to the first part of our Australian trip.
DAY 1 – Mabuhay, Mate!
It's a good thing we had access to PAL's Mabuhay Lounge, considering how lengthy our travel time was. More than just a lounge to relax in, the Mabuhay Lounge also doubles as a business center equipped with useful amenities.
DAY 2 – Checking in to Explore Melbourne
First stop, Melbourne! We got there early so we had time to take a tour (and selfies) inside the Hotel Grand Chancellor Melbourne, the hotel we're staying at. We had a great time staying at this 4-star boutique hotel in the theatre district and I might be writing more about that soon.
If you ever get to visit Melbourne, try spending an afternoon exploring Federation Square. If Melbourne is 'Australia's capital of style, culture and food', Federation Square is home to major cultural attractions, world-class events, and an exceptional array of dining and lifestyle establishments.
Bask in the Melbourne city scape atop the Eureka Skydeck 88. Set in the Southbank Centre, it stands as the highest viewing platform in the Southern Hemisphere and had us experience the thrill of being in a cube that slides out from the building, with just the transparent glass separating you from the 300-metre height below. It's a good thing we're not that afraid of heights.
If you're in the mood to check out more of Melbourne's urban offerings and see what's unique about its café culture and street performers, head to Southbank, the CBD's entertainment scene hub. Strolling around its streets made us feel how dynamic life in Melbourne is.
DAY 3 – The Beauty of Ballarat  
Because we had a full day ahead, we decided to first admire the city from the rooftops of The Melbourne Marriott Hotel, a part of the city that's home to spacious suites that feature one-of-a-kind luxury in the heart of Melbourne.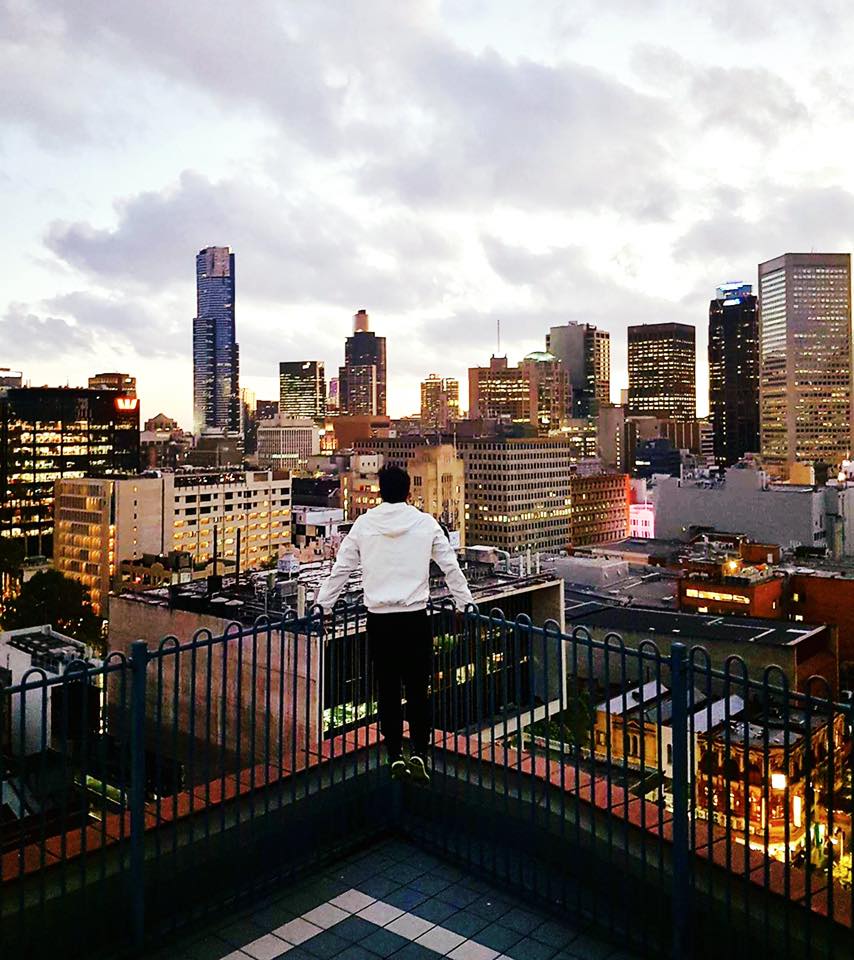 After that we headed to The Ballarat Botanical Gardens, 40 hectares of well-maintained Victorian lawns that feature all sorts of trees, foliage and blooms.
We then went to have our encounters with the fascinating animals native to Australia at the Ballarat Wildlife Park. A park that boasts of offering close contact with free-roaming friendly kangaroos and other creatures.
Visiting Sovereign Hills, on the other hand, was a lot like traveling back in time, and witnessing the excitement of Australia's great 1850s gold rushes unfold. The historical complex had pretty interesting attractions with over 60 historically-recreated buildings and costumed staff that really let you feel immersed with Australia's past.
A visit to Sovereign Hills is not complete without trying its many food establishments. New York Bakery gave us our fill of delectable meals, set in a traditional Victorian setting.
Not only does the park encourage you to ask questions and pose with the costumed staff, they also let you recreate mementos with an old photo studio. Check out our old photos below.
We capped the day off with a visit to Corrs Lane, one of the narrowest public laneways in Melbourne. A shortcut between Little Bourke Street and Lonsdale Street, Corrs Lane is so narrow you could walk past without noticing it. Just look at our photos below and you be the judge.
DAY 4 – Captivated by Cairns
By day 4, we found ourselves even craving for more adventures. So we packed our bags and went to Cairns via Virgin Australia. These are the photos we took at the airport.
I love how warm the staff's welcome was at Shangri-La Hotel, The Marina, Cairns. Just look at how luxurious our room was. The spacious balcony even had stunning views of the marina.
Our first order of business was to see what's in the Boardwalk Marina Esplanade. As we took our leisurely walk, we saw a few bustling cafés along the strip that was perfect for enjoying the scenery. If you intend to do as we did, make sure you bring comfortable shoes, clothes, sun glasses and bottles of water.
DAY 5 – Great Barrier Reef
I've seen my fair share of underwater reefs, but nothing can compare to Australia's Great Barrier Reef. Here you can see how majestic it is from the top just as it is from deep below.
A gorgeous coral cay on Australia's Great Barrier Reef, Green Island offers its visitors a unique island rainforests experience surrounded by white sandy beaches with rich and diverse abundant marine life below. My kids and I had fun diving in the clear waters, escaping into the deep underwater paradise of the Great Barrier Reef.
DAY 6 – Freefalling from the Sky
On day 6, Tandem Skydive Cairns had my kids feel the thrill of skydiving straight from Australian skies. Seeing them getting a dose of adrenaline in photos is just not the same as being there. If you want to conquer the Australian skies as well, we recommend experiencing the extreme sport of skydiving with Tandem Skydive Cairns.
We then had lunch at Waterbed & Grill Steak House, the ultimate steakhouse in Cairns. The waterfront dining destination is where we savored flavorful meats that were both tasty and succulent.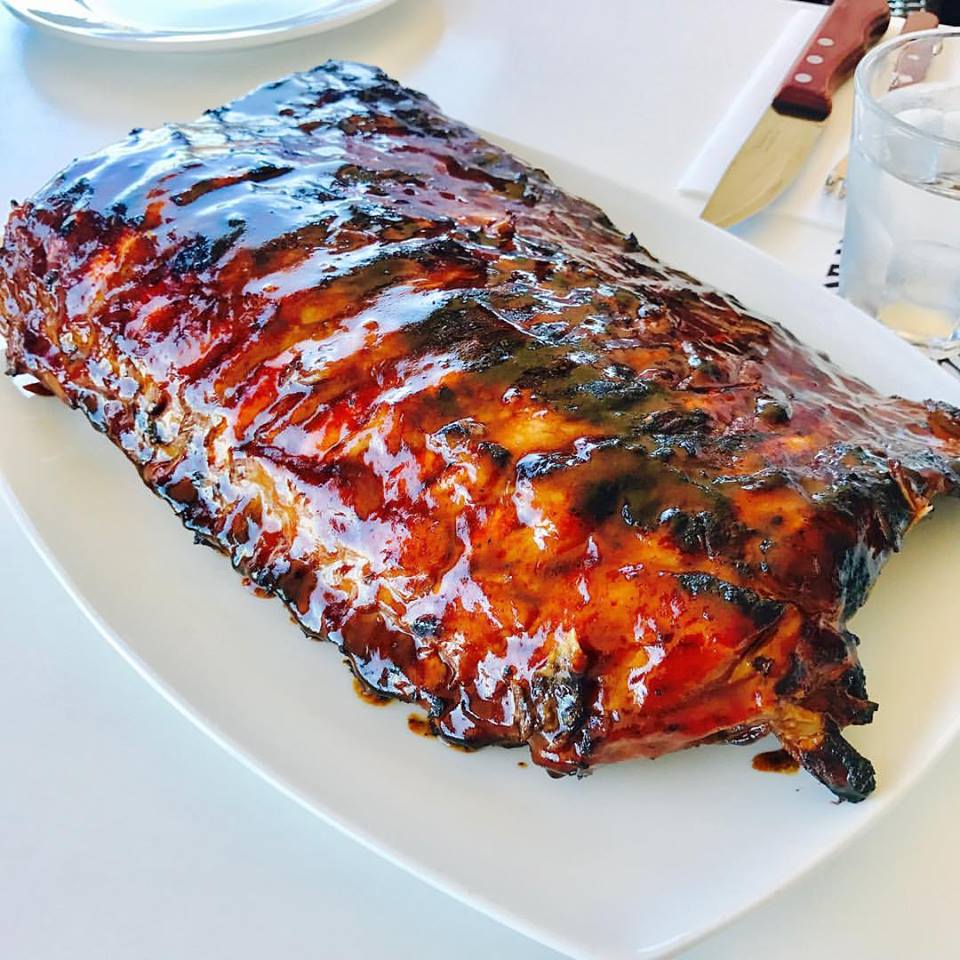 That's it for Part 1. Brace yourselves for more excitement Down Under as we give you part two of our adventures in Australia soon. Stay tuned for that.