Considered as the largest and the most populous city in the United Arab Emirates, Dubai is a cultural hybrid of industrialistic charisma and an Old World charm as it offer tourists a wide array of activities and spots that constantly leave them breathless. I am Nicole Marie Rivera, the #UrbanCosmopolitan of #WorldJuanderer. Read on and know more about my Arabian adventures.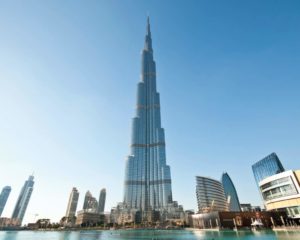 My Dubai trip will never be complete if I do not see the towering Burj Khalifa. This global icon is considered as the tallest building in the world because of its height, which stands proud at 828m. There are two observation decks inside the impressive architecture. The first one is named At The Top, a two-storey that is located in 124th to 125th floor, while the second one, namely At The Top Sky, is located in 148th floor. Drop a few dirhams on their high-powered telescope to intensify your viewing experience. If the heights are frightening for you, lounge and dine instead in At.mosphere, a restaurant-bar located at 122nd floor. They offer finest European cuisines that you can indulge in while watching the skyline and the Arabian Gulf stretch out before your eyes.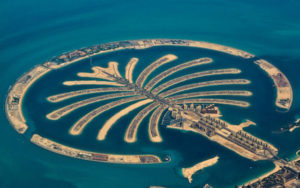 Another global icon of Dubai is the Palm Jumeirah. Viewed above, the man-made island is shaped like a palm tree. It houses luxurious resorts such as Atlantis the Palm which is inspired by the mythical underwater city; they also have world-class dining options such as Nobu and 101 Dining Lounge. I spent my day lounging by the pristine Nasimi beach and trying out exquisite dishes but they also have other exhilarating activities in the Atlantis Aquaventure Waterpark that I will surely include in my itinerary next time I visit the beautiful Palm again.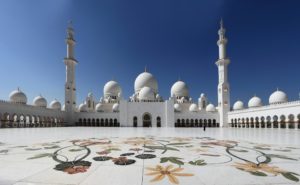 Aside from feasting my senses with Dubai's famous attractions, I visited the country's largest mosque: Sheikh Zayed Grand Mosque. Located in the country's capital, the mosque is the key place of worship wherein more than 40,000 people gather to offer daily prayers and Eid prayers. Sheikh Zayed was said to be inspired by cultural diversity and different architectural styles of different Muslim civilizations for the architecture of the Grand Mosque.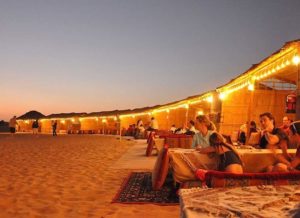 The highlight of my trip is when I immersed myself in the Arabian culture and nightlife in Desert Safari. You think nothing fun happens in the Arabian desert? Think again because they actually offer thrilling activities such as Dune Bashing, where you ride a jeep and drive up several sand dunes. They also have Sand Skiing and Quad Biking. But the best part of being in the Desert is the Arabian Nights where they offer various kinds of entertainment.
I'm so grateful that I get to experience Arabian culture and activities through the help of #WorldJuanderer. They gave me the best experiences without any hassle because they are always #WithYouWhileYoureOutThere!