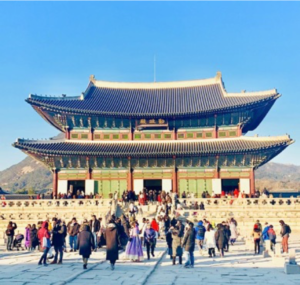 Annyeonghaseyo, Juanderers! Korean tourism has recently been booming—thanks to our Oppas (brothers) and Unnies (sisters) from our favorite K-dramas, Korea is now a top Asian tourist destination apart from Japan and Taiwan.
The best things that Seoul offers are the abundant historic sites and attractions in the city. But besides that, the feeling of biting an authentic Korean BBQ, walking on the ground on where Kings and Queens of Joseon dynasty walked, shopping as if it's the end of the world, and seeing the people – being one of them in a crowd – will definitely ooze a feeling as if you're inside a Korean drama, making every experience worthwhile and memorable.
I traveled to Korea with my family and it was even more exciting since there are attractions that can cater to kids, teenagers and even us, professionals! After we landed, we were surprised by ushers from our hotels in the airport. They escorted us in our ride towards Lotte Hotel, where I booked our stay for the whole trip. #JuanderWithUs as we walk you through the #juanders of Seoul!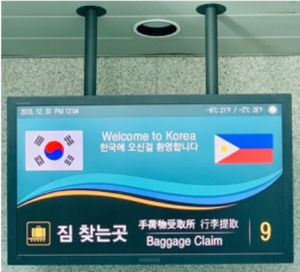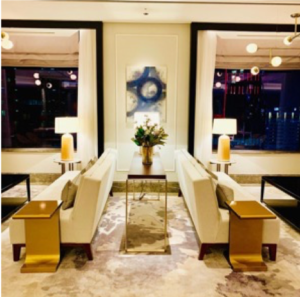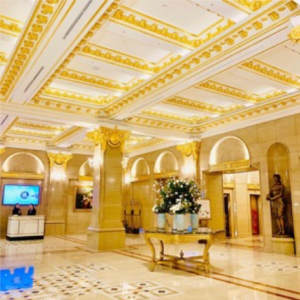 Lotte Hotel is a luxury hotel at the heart of Seoul. I booked the Executive Tower and the suite exceed my expectations. The staff are all very polite and helpful and the location is just superb. We're nearby all the shopping centers as well and there are passages connecting the hotel and the shopping malls. The interior of the place is a combination of classic and contemporary that suited my taste. Every corner is just Instagram-worthy.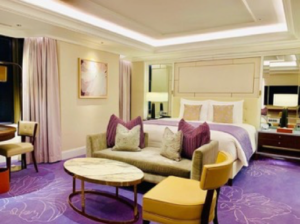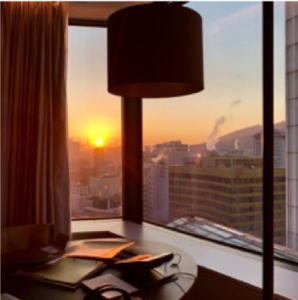 Imagine sleeping here and waking up to this sunrise. It was a calming experience, giving us all a full energy to kickstart the trip. Although, it is a bit freezing outside, our room have heaters to keep us warm and cozy.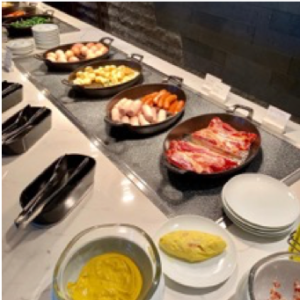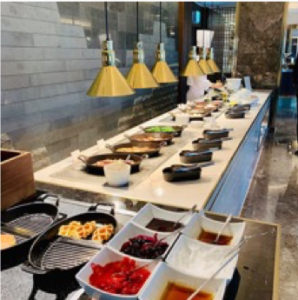 One of the many things Lotte Hotel boasts about is their breakfast buffet. Before I booked the hotel, I came across the reviews and everyone is going crazy about the breakfast buffet, so there's no way for me to miss it. They were right, every corner offered a sumptuous treat. It was delightful, bringing me in different places in each bite since there are many cuisines served from all over the world. If you're going to book your stay here, do yourself a favor and experience this. It's one of the best buffets for breakfast, lunch or brunch! After gaining all the energy we needed, we immediately started with our day trip!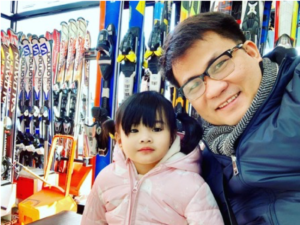 Our first stop was the Jisan Forest Ski Resort! Ski resorts often run from December-February. Thank God, we were still able to experience it on its last month!  I have been to many ski resorts before but Korea just really gives a different feeling—it's as if there are cameras around and all of the people are stars from a Korean drama. Our first day really was dedicated for the kids and they made the most out of the experience inside the resort but the next destination even made them more overjoyed!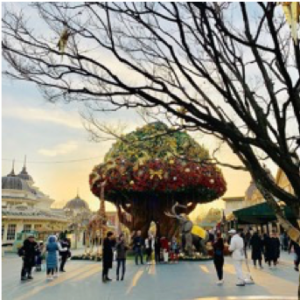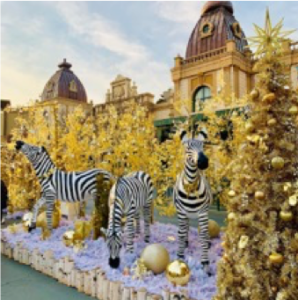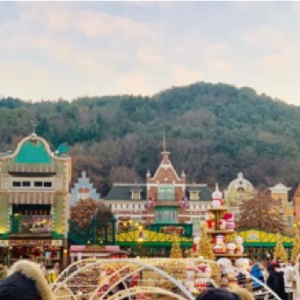 We arrived in Everland, one of Seoul's most famous tourist destination. If you're a fan of amusement parks and everything vibrant and fun, you should not miss Everland. Everyone will be a children in that place. It calls for jumping for joy, laughing out loud, and singing while walking—that's how much this place can make you feel good.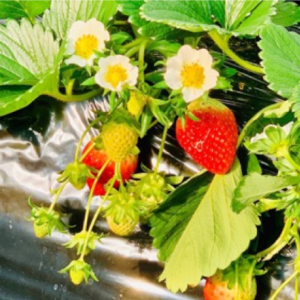 The next place we visited was Namyangju, a city in Gyeonggi Province. We went strawberry picking and they were one of the freshest strawberries I have ever had in my life. The kids enjoyed but for the titos and titas, it was an experience!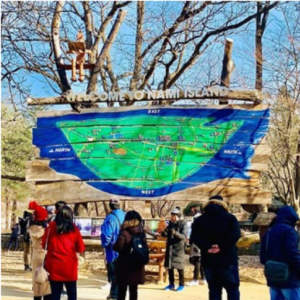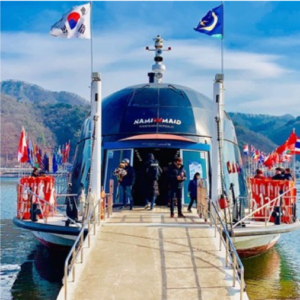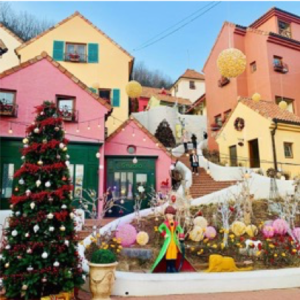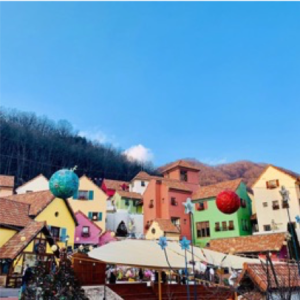 The next place is the ever famous, Nami Island. If you have seen the Korean drama, Winter Sonata, this place should be very familiar to you. This literally put us into a whole new experience. The trees, the heating places, the bike rides felt all like a movie shooting. You can't help but pose in every corner of the place. Getting there requires a boat ride or even a zipline. But since it was freezing cold, boat ride is the best idea!
To maximize the Korean drama feels, we went to Petit France where famous Korean dramas like My Love From The Star, Beethoven Virus, Personal Taste all held their shoot. But other than those, my heart was happier since the theme came from one of my favorite books of all time, Little Prince. It was a cute little France, afterall.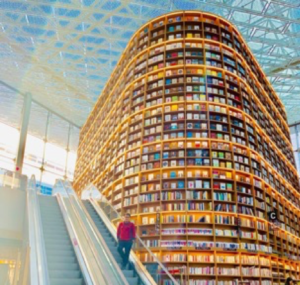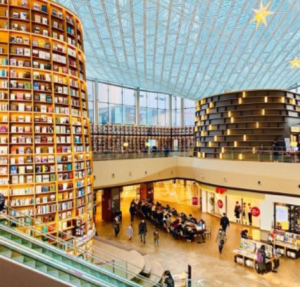 Another place we visited was the Coex Starfield Library. This was one of my favorites. I love books and seeing as much makes me happy. Although majority of the books are in Korean, I tried to scan as much as I can. It was almost a heaven for bookworms like me.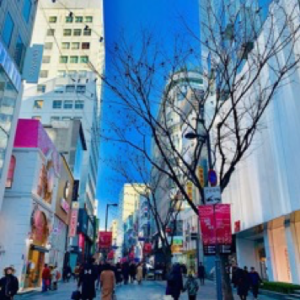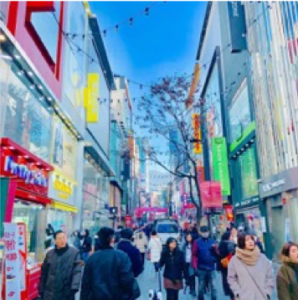 A Korean trip will never be complete without the shopping and the food trip. If you're a fan of Korean skincare, make up, and clothing, never miss out Myeongdong and Hongdae. There's something to cop anywhere and everywhere you look. The price of the items can range to really cheap to an average. If you are shopping for luxury items, find shopping centers around Gangnam, instead.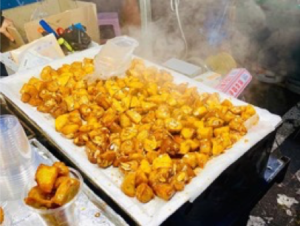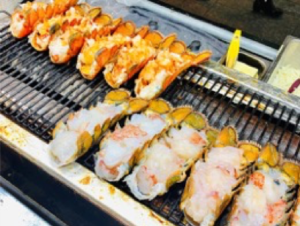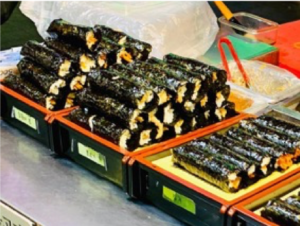 Apart from the Korean items you can shop in Myeongdong and Hongdae, the places are famous for their street foods too! There are chicken, lobsters, corns, hotdogs, bibimbap everywhere! If you want to taste the famous ddeokbokki or the spicy rice cakes, go here. The food trip in Seoul is something that can make you go back to Korea over and over again.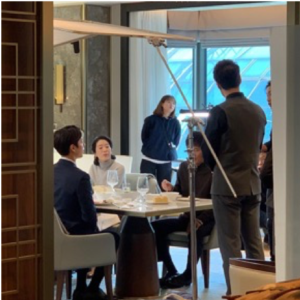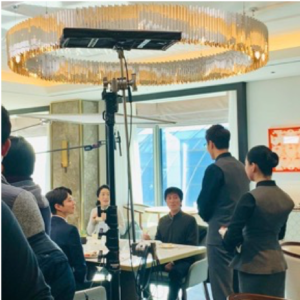 Now, for the main highlight of our Korea trip, we had the privilege of watching an actual Koreanovela shoot, The Encounter at Le Salon. The main characters of the K-drama are Park Bo-Gum and Song Hye-Kyo!
We went inside Le Salon, and there were cameras, to our surprise. I asked a staff and he told me that there was a shoot going on and Park Bo-Gum stars the show. We took our chances and saw him up close. The kids were screaming inside their bodies and for us titos and titas, we were just happy we get to see one of the most famous Korean actors today. It is definitely an experience worth sharing since a lot are crazy about them. I love Song Hye Kyo since Full House, although she was not there, just remembering the fact that I have witnessed one take of her new drama makes me really excited. I wish to see the exact scene on TV soon and mouth the words, "Oh, I was there too. Right at that moment."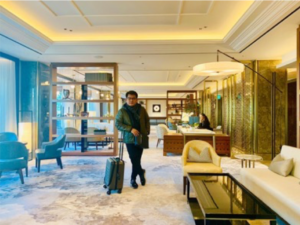 My trip in Korea was one for the books. Getting to spend those moments with my family made the trip even more worth it. The kids cannot wait to go back to Korea, We haven't even left and they were uttering how much they want to go back again. That's how much impactful the experience was. It is definitely a memory I can keep forever.
#JuanderWIthUs and we will be #WIthYouWhileYoureOutThere. Talk to our travel specialists today and let's craft your ideal Korea tour. We'll make sure it'll happen! Thanks for reading!