There are a number of ways to spend a day in the city of Shanghai. You can marvel at the ancient pieces and sculptures at the Shanghai Museum. You can  have a stroll around the Bund and see historic buildings of Gothic, baroque, and neoclassical styles. You can even have a day of fun at Disneyland.  But the city's shopping scene should definitely not be ignored.
Known as the Paris of the east, Shanghai houses numerous boutiques and ateliers that would usually elude gigantic shopping malls. A walk around the city and you'll stumble upon rare shopping finds, such as vintage shops that hold pieces from renowned Shanghai fashionistas.
Lolo Love Vintage
Being one of China's top stylists, Lolo decided to put Lolo Love Vintage on the
maps of fashion and vintage lovers.
From the '90s, to the '20s, and even to the Victorian era, she and her team curates items that are in good, wearable condition. Each item is carefully selected before being placed in stores. Complementing these finds are racks of original clothing, accessories, and artworks made by Lolo and her friends
The store's interior is equally charming with its  bright colors and avant-garde patterns.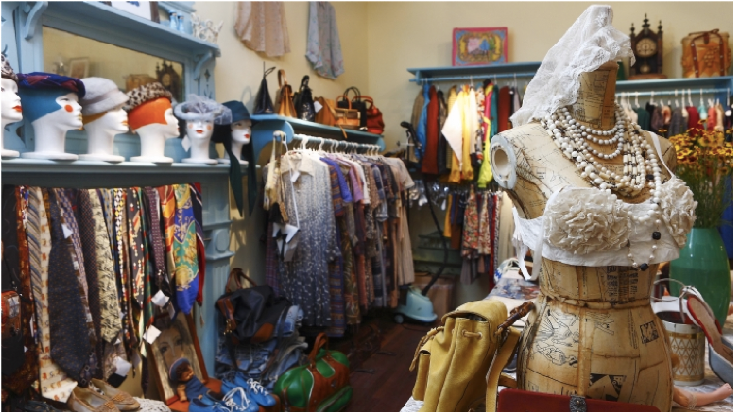 Lao Zhai Workshop
Built by Shanghai designer Zhai Peng, each clothing is selected by the designer herself. Her collection is largely pre-1970's. The best part is that each item can be tailored to more wearable pieces for everyday use.
With over 3,000 pieces to choose from around the world, the store has a wide range of offers from cheongsams (traditional Chinese dress), peasant blouses, and one-of-a-kind jewelry pieces.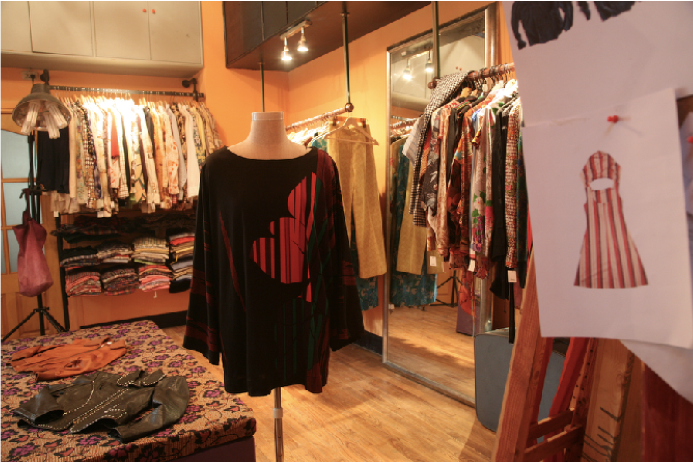 William the Beekeeper
Already known in the Shanghai fashion community, Cairn Wu set up William the Beekeeper (WTB), after the success of her ready-to-wear label—Kaileeni.
Most pieces from WTB are mainly sourced from the US and Korea. It also carries pieces from the Shanghai fashion scene and its local fashionistas.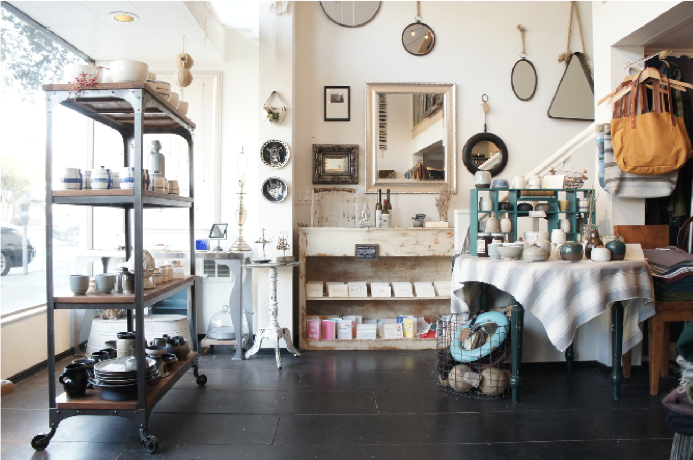 Annata Vintage
Going into the store, you will be transported into a realm of truly vintage.  The decor, furniture, facade, the boudoir, and the outdoor garden will make you wonder which era you're in. The items are of mint condition and are widely sourced from Italy and UK.
What sets Annata Vintage from some of the more prominent vintage shops in Shanghai is its modest price tags. A technique that the owners, Julia and Ting, do is to purchase wholesale whenever they're abroad.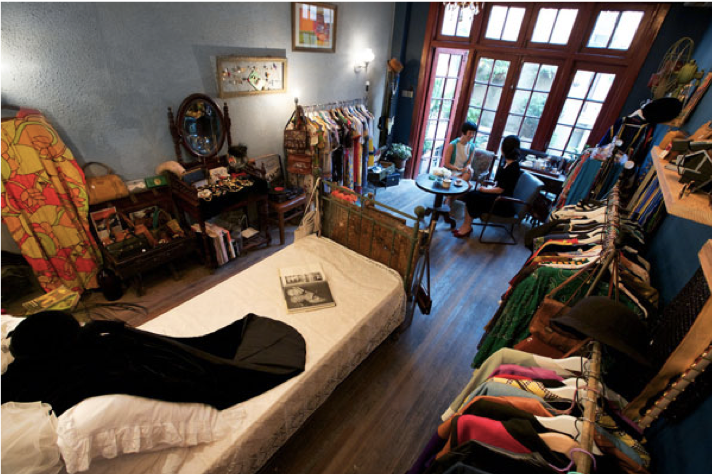 Shanghai is known for its architectural buildings and picturesque streets. But its shopping scene should never be overlooked. Who knows, if you're lucky enough, maybe you can find an original hand-sewn dress by Hubert de Givenchy himself!
Let #WorldJuanderer plan your next shopping spree and vacation in Shanghai. #WithYouWhileYoureOutThere