Hello fellow Juanderers! It's me, Rogelyn Pablo #TheAdventureRogue! Thailand was  majestic. I was constantly awestruck by the beauty and rich history it offered. But do you know what was really the highlight of my trip? Khanom Wan Thai! It's the local term for dessert or snack. They have a lot of exquisite and fulfilling desserts ranging from sticky rice, custard, puddings, cakes, ice cream, and a lot more. A lot of it is made from Thai food staples: coconut milk, sticky rice, and fresh fruits. Their variety of desserts can be overwhelming so I will list down my top favorites down below.
   

Khao Neow Ma Muang (Sticky Rice with Mango)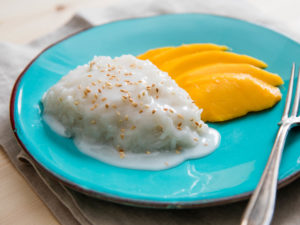 This is the most famous Thai dessert. The fresh sweet mangoes are paired with equally sweet sticky rice and drizzled with coconut milk syrup. 
   

Khao Neow Toorien (Sticky Rice with Durian & Coconut Milk)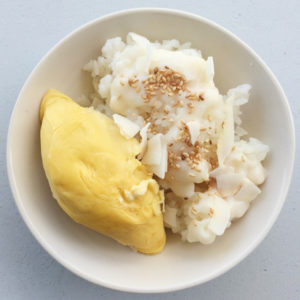 This is an interesting dessert because it has Durian which is known for its funky scent but don't let it fool you because pairing it with sticky rice and coconut milk will definitely change your perspective on Durian.
   

Khao Tom Mud (Banana Leaf Sticky Rice)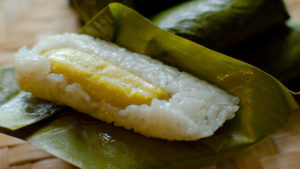 Made out of sticky rice, coconut milk, sugar, sweet black beans, it is wrapped in a banana leaf so you can eat it while taking a stroll on the busy streets of Bangkok.
   

Tong Yord (Round Egg Yolk Tart)
This is a very delicate treat as it is made out of egg yolk, sugar, and Jasmine water, and then formed into bite-sized balls. Just make sure you don't overfeed yourself because it's too sweet! 
   

Sang Kaya Fug Tong (Pumpkin and Custard)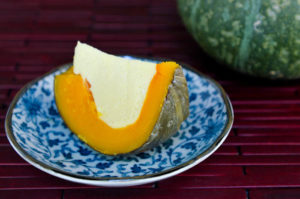 This is a custard-filled pumpkin sliced into pieces like a pie. It's very sweet and oh-so-creamy!
   

Khanom Chun (Thai Jelly)
Made out of sugar, coconut milk and flour, this is similar to western Jello but I prefer this because of its creamy taste due to coconut milk.
   

Roti Gluay (Banana Pancake)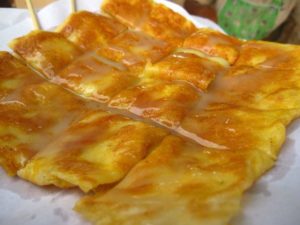 This Banana Pancake is heaven in a bite because it is a pastry that has banana and egg in it and fried in butter. To make it even yummier, it is covered with sugar and condensed milk.
   

Itim Kati (Coconut Ice Cream)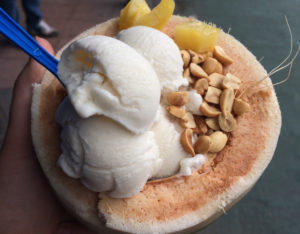 Ice cream should always be included in the list and so, let's give their Coconut Ice Cream a slot in this list because it's so good! It's a coconut ice cream topped with roasted peanuts and served in a coconut shell. How cool is that?
Thailand was definitely a sweet trip because of #WorldJuanderer! If it weren't for them, I wouldn't be able to try all these desserts. They perfectly arranged this trip because they want to always be #WithYouWhileYoureOutThere. What dessert should I try next? Stay tuned here in #WorldJuanderer!