Before 2015 ended, my friends and I decided to take a rejuvenating trip to Bali, Indonesia. We also took the trip because my friend Annie wanted to celebrate her birthday alongside Bali's breathtaking scenery and a million Indonesian rupiah worth of spa. I expected Bali's beaches to be nothing short of awesome. It is, after all, known for being spiritually evoking getaway. We were very excited for our fun-in-the-sun retreat when we arrived at 1am at Denpasar, Bali, Indonesia via
Philippine Airlines
. We never really noticed the 4-hour travel time go by, since time flies so fast whenever I'm with these two. Upon arrival at the airport in the morning, we were welcomed by the land transfer the
W Hotel Retreat and Spa
arranged for us. The staff at the W Hotel was very accommodating and welcoming. They immediately attended to us and brought us to our villa. To my surprise, our private villa was spectacular. Outside, there were was a charming gazebo complete with mattress for lounging around by the pool, which was perfect for escaping the scorching heat of the sun. This was just the perfect hideaway!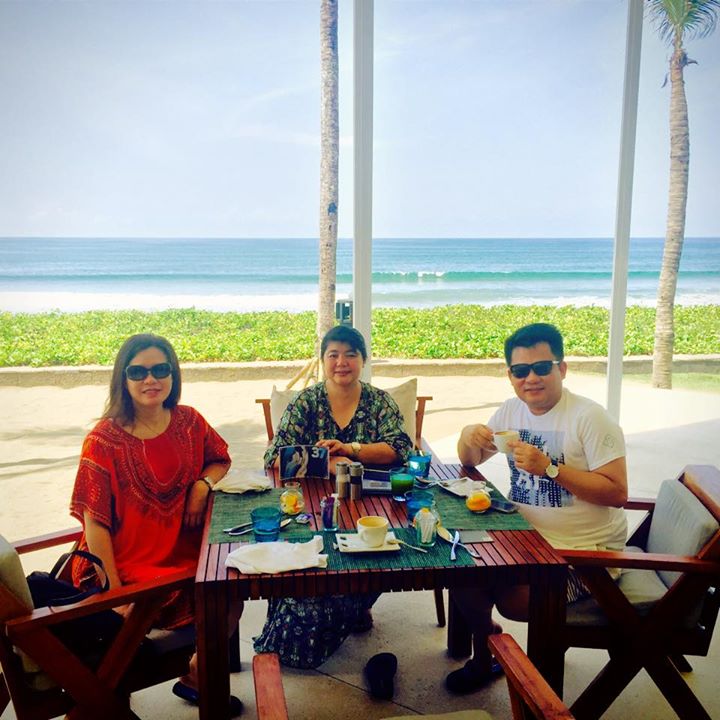 Everything about our first day in the island was turning out perfect. After our sumptuous meal, we headed back to our villa for a quick swim. What started as a day planned for relaxation ended up being a fun-filled day at the pool. What made it even more fun is the fact that we had the pool all to ourselves. Talk about total exclusivity!
The Chedi Club Tanah Gajah
to recharge and unwind. The view of the greenery and the rice fields brushed away our stress & tension. The place was just a home away from home with its enticing 28-meter pool.
St. Regis Hotel
. We dined at
Kayuputi
Restaurant which had a stunning beachfront view and a vast al fresco dining area. The food was also fantastic. With its modern cuisine, I could say that Annie chose one of the best restaurants in Bali. I accidentally spilt my drink on my shirt just when the food was served. It was a shame to see my white button down shirt stained with juice but the manager of the restaurant quickly went to my side to offer me a St. Regis shirt, and to have my shirt cleaned and pressed. After eating, my shirt was returned spotless. Talk about excellent service.
Happy Birthday, Annie! Kudos to the Hotel staff for helping us put together this surprise.
Ritz Carlton
. That afternoon was just a day of good food and total relaxation—a fitting birthday celebration for Annie.
Bvlgari Hotel Resort
and Spa in Uluwatu, which is one of the finest hotels in this busy side of the island. I highly recommend going here. Aside from fantastic amenities, which we all loved and enjoyed, the Bvlgari Hotel also has one of the best overlooking views. We spent the afternoon drinking cocktails while watching the sun set in the horizon. As the orange, red, and blue hues transformed the sky straight into nighttime, my friends and I gave a toast for what had been a wonderful vacation.
Moodboard Manila
décor shopping at the Beach House Project. We had a taste of local food at Made's Warung afterwards and I must say, having their Nasi Campur Special for lunch was absolutely delicious!