No matter how cozy spending the holidays at home is, nothing beats heading out and escaping into some place foreign. After all, the moment you step out of your door, the world opens up a lot of fun and unexpected things for you to experience.
In time for the seasonal break, we've listed down our top picks for the best things to do for your Christmas getaway around the world.
1. Stay at the Ice Hotel after gazing at the Northern Lights, and meeting Santa Claus in Finland
 Experience what it's like staying inside a hotel made of ice in the Icehotel at the village of Jukkasjärvi. They also offer a once-in-a-lifetime chance to marvel at the craftsmanship of ice artisans around the world thru the hotel's world-famous art suites.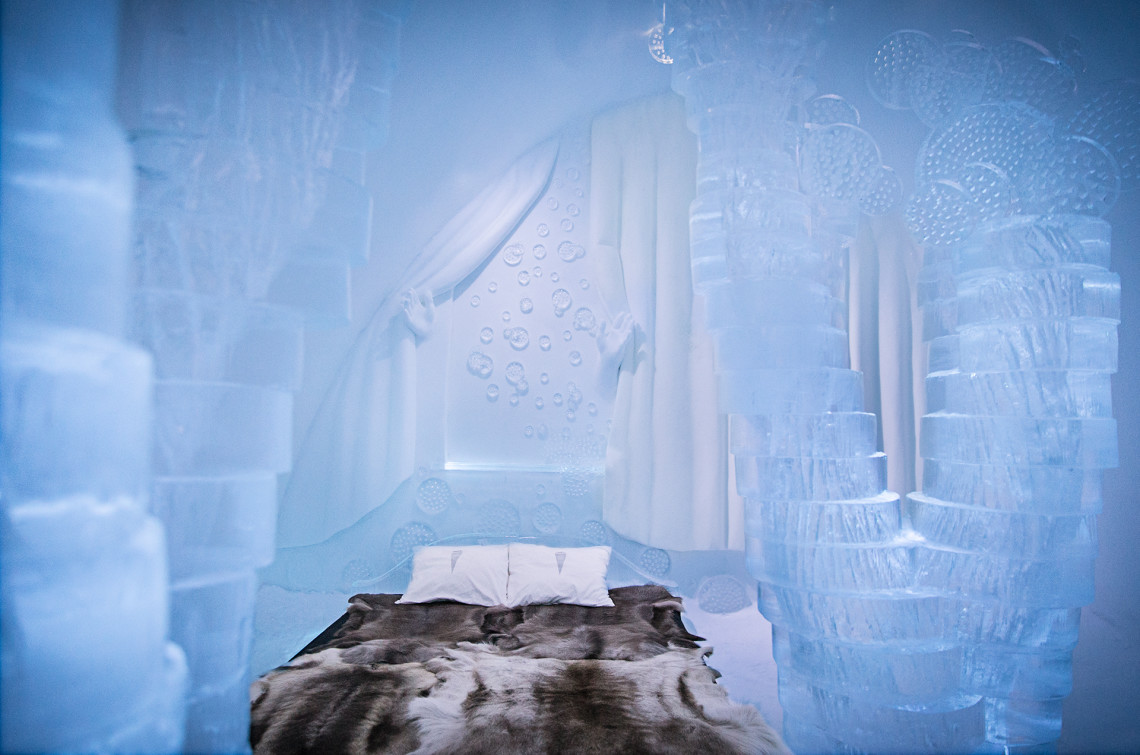 Nothing can compare to the experience of witnessing the stellar beauty of the Aurora Borealis up-close. And best of all, to really feel the frozen magic of Finnish Lapland, you can pair your Aurora spotting adventure with snowshoeing, cross-country skiing, or on a snowmobile.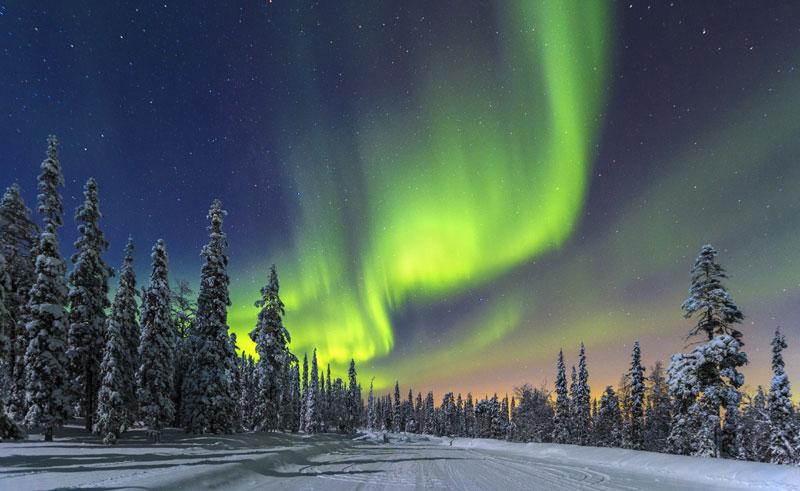 After that, take a trip beneath the snow clad forests of Finland to visit the birthplace of Santa Claus himself—a must-try for those looking to experience what a true Nordic holiday is like. Sta. Claus' village in the city of Rovaniemi is where people go for an enchanting moment with Father Christmas, as the nippy winter air gives way to a festive atmosphere filled with holiday magic.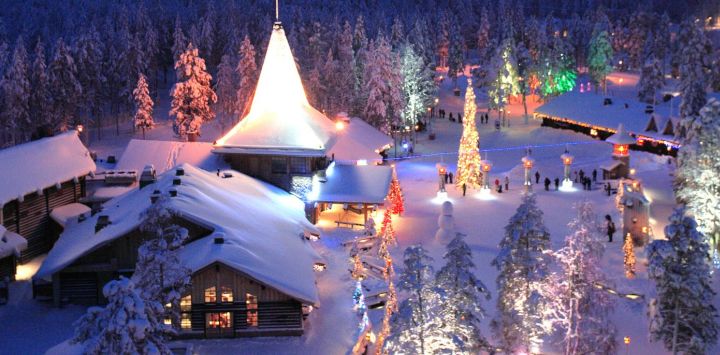 While you're at it, feel free to check out the marvelous structures that add to Helsinki's historic charm; one of them being the symbol of the city, the Helsinki Cathedral, and the other, the Temppeliaukio Church, a stunning landmark quarried out of natural bedrock.
2. Hike the Icefjord trail and stand in awe at Greenland's iceberg paradise
To say that the icebergs of Illulissat is a marvel to behold is a massive understatement. Being there is like witnessing nature's own gallery of massive sculpted formations chiseled to icy perfection.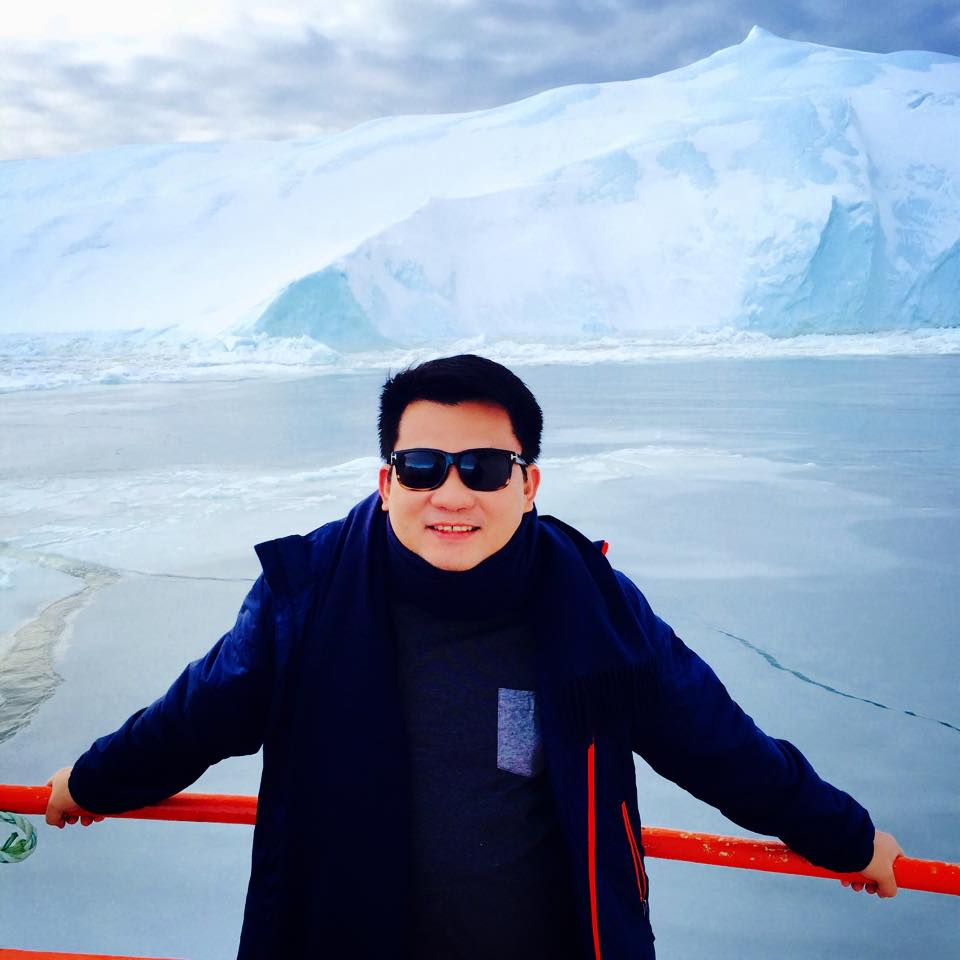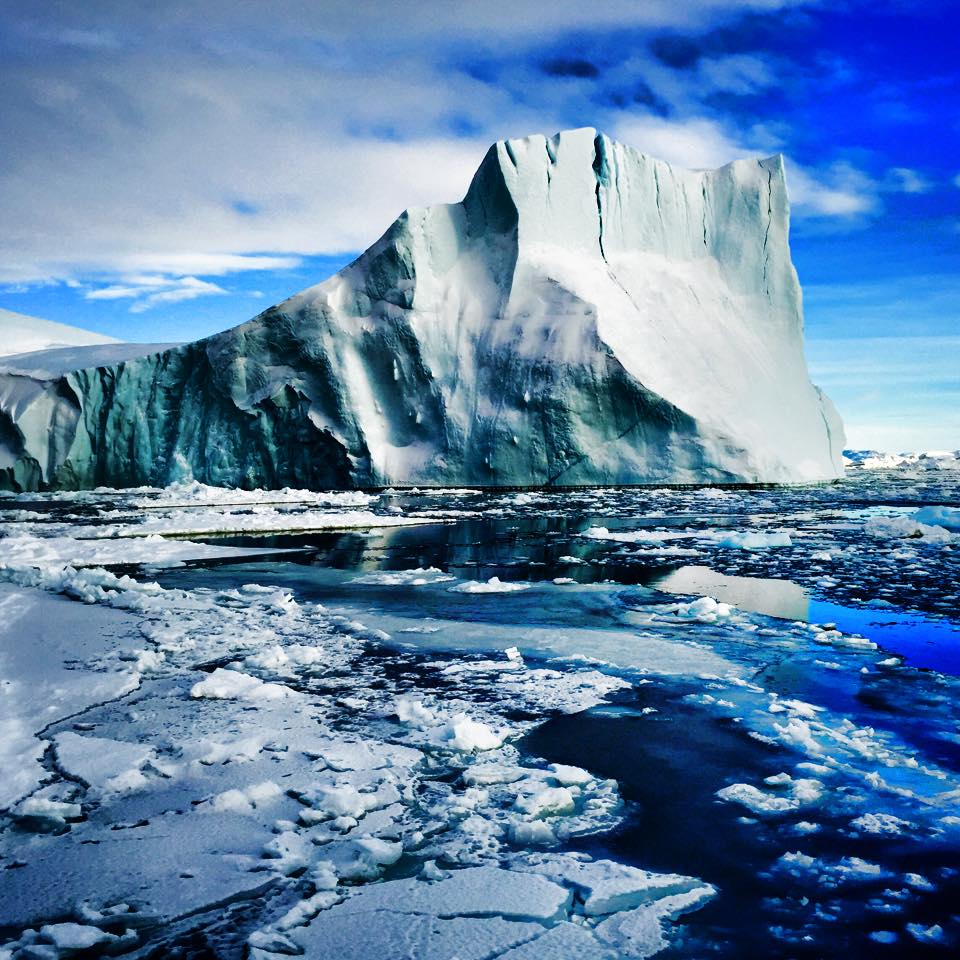 Considered a UNESCO World Heritage Site, Ilulissat Icefjord features three trails (red, blue and yellow) that all offer spectacular views.
Now for your accommodations, we recommend staying at the Hotel Arctic, the Northern world's 4-star hotel with a 5-star conference centre. For a taste of Greenlandic cuisine, you can either head to The Restaurant Ulo or at Café Ferdinand, where we sampled local delicacies, of which the most memorable is the one made of snow crabs served with a distinct flavor.
Greenland's restaurant scene is also a must-try as the local dishes proved to be a gastronomic delight. Get ready to sink your teeth on Arctic game including Reindeer, Muskox, and South Greendlandic Lamb, most of which are served succulent and tasty as Greenlandic food is famed for being smoked, dried, or salted, and served with special sauces. Greenland waters also happen to provide an impressive selection of trout, redfish, and the famed Greenlandic halibut.
Aside from Hotel Arctic's food havens, you can sample Greenland fare by heading to the weekly buffets at Illulisat's Restaurant Mamartut and Kangerlussuaq's Restaurant Roklubben.
Another hotel worth mentioning is Hotel Icefiord, famed for outdoor decks that give you breathtaking views of the surrounding waters, complete with stunning icebergs floating as far as the eyes can see. The experience of waking up to such a spectacular sight is just plain priceless.
3. Sample Icelandic cuisine, ride a snowmobile, and discover what lies North of the Wall in Iceland's real-life Westeros setting
Game of Thrones fans will have a field day at Iceland's Þingvellir National Park and the Settlement Era Viking Lodge in Þjórsárdalur valley. It's where they can spend a whole day touring the places where some of the most pivotal scenes in the show were filmed.
For a full view of Iceland's glacial lakes, sweeping views, and majestic panoramas, book a night at the largest hotel in Iceland, the stylish and exceptional four-star Fosshotel Reykjavík.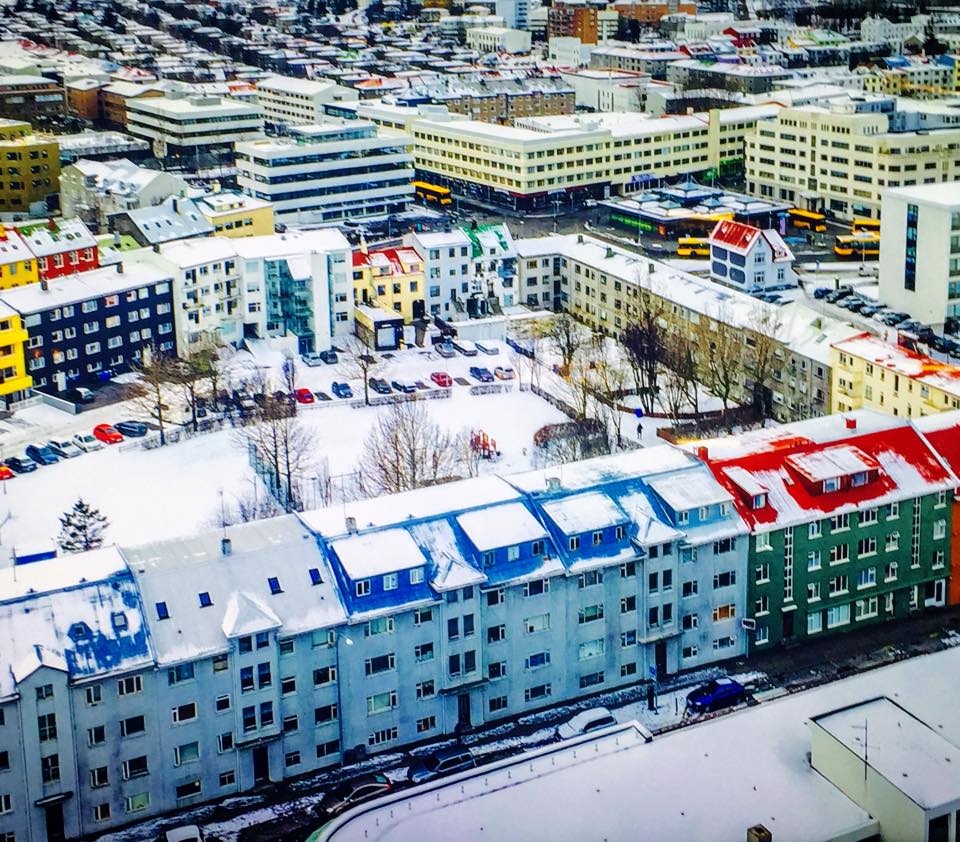 A few blocks away is the town's main shopping street, Laugavegur, where you can shop for unique finds in fashion stalls, book shops, vintage stores, flea markets, outlets, boutiques, and more. After seeing the Hallgrímskirkja church up-close and the gargantuan pipe organ built inside it, you can sample fresh local fare with a modern twist at The Fish Market Restaurant.
One of the best reviewed fine dining restaurants in Iceland, Fiskmarkathurinn or Fish Market is where you can get your fill of the famed grilled minke whale. Other divine-tasting items off their menu include the rock shrimp tempura and the mussels in lobster soup.
If you're craving for Italian, however, the best place to go to in Iceland is Caruso. Situated in a charming reconstructed historical building, Caruso Restoran serves authentic Italian meals exquisitely. Apart from its pasta, pizza, meat, and fish plates, Caruso also houses an extensive selection of wines.
Now for the best burgers in Reykjavik, make a stop at the Islenska Hamborgarafabrikkan. An Icelander staple, Hamborgarafabrikkan or the Hamburger Factory is where locals go for unique burgers that feature Havarti spicy cheese and olive paste, among a few. Not only do the burgers come in unusual names (The Big Bo, Fat Sigurjón, and Miss Reykjavik), they are also served in square buns.
An Iceland tour is not complete without snowmobiling on the East side of Langjökull glacier. An exhilarating journey covering the countryside's vast expanse of ice and snow is the best way to experience the icy north for what it truly is.
4. Spend a winter's night at a cabin in Lake Tahoe
Known as one of the best winter vacation spots in the US, Lake Tahoe offers a myriad of experiences for travelers looking to get the best out their holiday break. Aside from shredding powder along the slopes of Squaw Valley or hiking through the Sierra Nevada Mountains, Lake Tahoe is the place to get immersed in nature's finest either up-close or from above via cable car.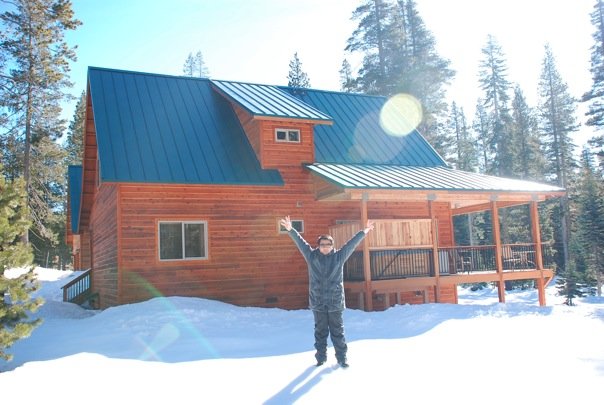 Lake Tahoe's panoramic views are guaranteed to leave you breathless and add to the rush you get out of speeding down a snowy mountain trail via ski, sled, saucer or snowtube.
Aside from the thrill of skiing, mountain vacations in Lake Tahoe can also be spent getting cozy in front of a toasty fire or relaxing in an oversized hot tub as the snow falls outside.
 5. Go skiing down the gladed powder stashes of Aspen, Colorado
Bounded by the peaks of the Elk Mountains, right at the heart of the White River National Forest is Aspen, a ski destination famous for offering a chance to ski down the same runs that hosted World Cup races.
Aspen is also home to a winter resort complex named Aspen Snowpass that features more than 5,300 acres of terrain. To get a true feel of what Christmas in winter is like, however, we recommend going to the St. Regis Asp and basking in the holiday spirit with its legendary Christmas tree, festive décor, and a chance to warm up in cozy fire pits in the snow, while taking your fill of gourmet hot chocolate, cookies, and cider. Other well-known homey and luxurious rustic-chic historic accommodations in Aspen include Hotel Jerome and Hotel Lenado.
6. Take the scenic route and savor the view of the French Alps from above in Chamonix, France
A resort area found in the seams of Switzerland, Italy, and France, Chamonix-Mont-Blanc, or Chamonix, is where alpine thrill seekers go to push their winter sport skills to the extreme.
Visitors headed there are set to be welcomed by astonishing views, with cable cars to take them to nearby peaks like the Aiguille du Midi and Pointe Helbronner, across vast glacial fields on the Italian border.
The quaint village of Chamonix also has a lot to offer in terms of charming inns and churches. It's the perfect time for soaking up the snowy scenery while sampling sumptuous offerings of Savoy cuisine, hearty home-cooked meals based on potatoes, charcuterie, and cheese.  Chamonix is also the world's best place for fondue and raclette, so make sure you indulge when you go.
7. Take a relaxing Japanese bath at an onsen at Niseko Village in Hokkaido, Japan
Close to the gondola that takes people to the top of Mount Niseko Annupuri is the Hilton Niseko, Japan's own powder mecca where ski centers and luxurious hot spring resorts or onsen are found.
Known to be the Aspen of the East, Niseko is starting to be acknowledged as a world-class winter destination, complete with boutique lodgings, and an amazing choice of dining establishment all offering delectable authentic Japanese cuisine.
The best part of a Niseko village escape is a stop at Pirka Tappanyaki, a sleek teppanyaki place where a chef serves you gourmet Japanese dishes and sake wine as the powder-white snow falls outside. We recommend booking in advance as the line for restaurant fills up fast.
8. Tour the majestic fjords of Norway on the Hurtigruten boats
The gateway to the Norwegian fjords, Bergen's charm lies in the stunning sights that catches your eye from every angle, whether on water or just by walking its historic city streets.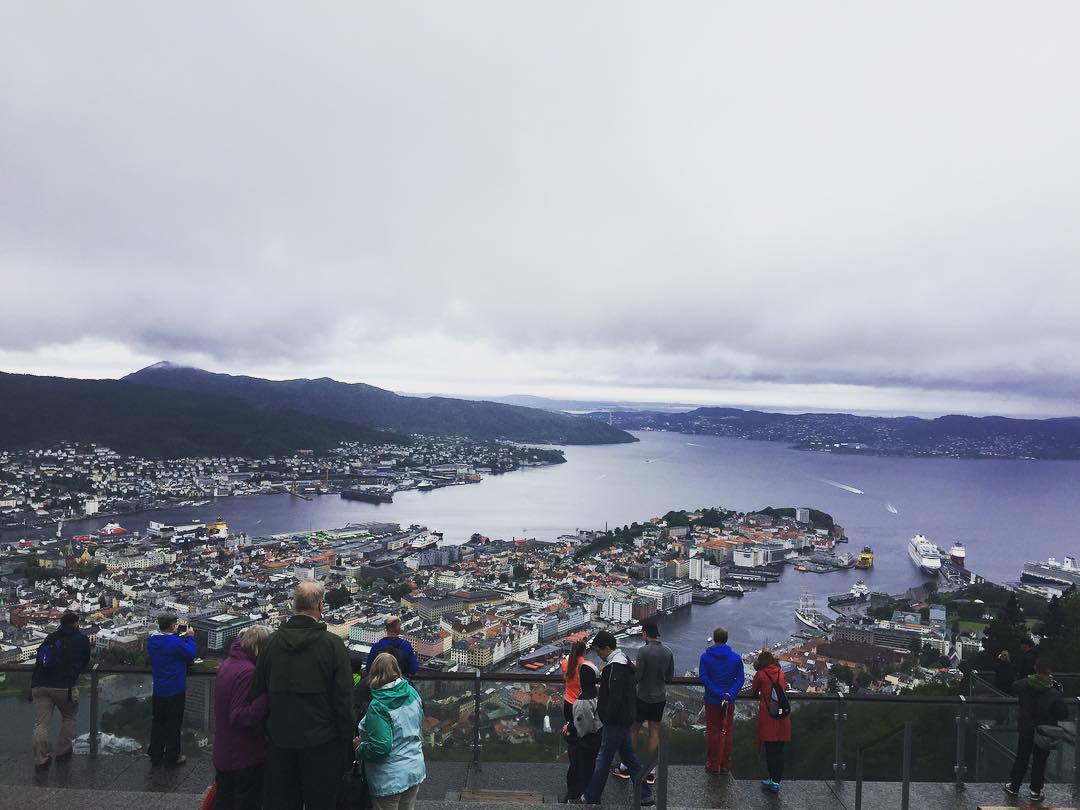 Apart from being Norway's second largest city, it also offers plenty of history for explorers to unearth. Roaming its icy wilderness, sampling its cuisine, and taking a trip at its old merchant quarter are just among the few travel highlights visitors can do and enjoy.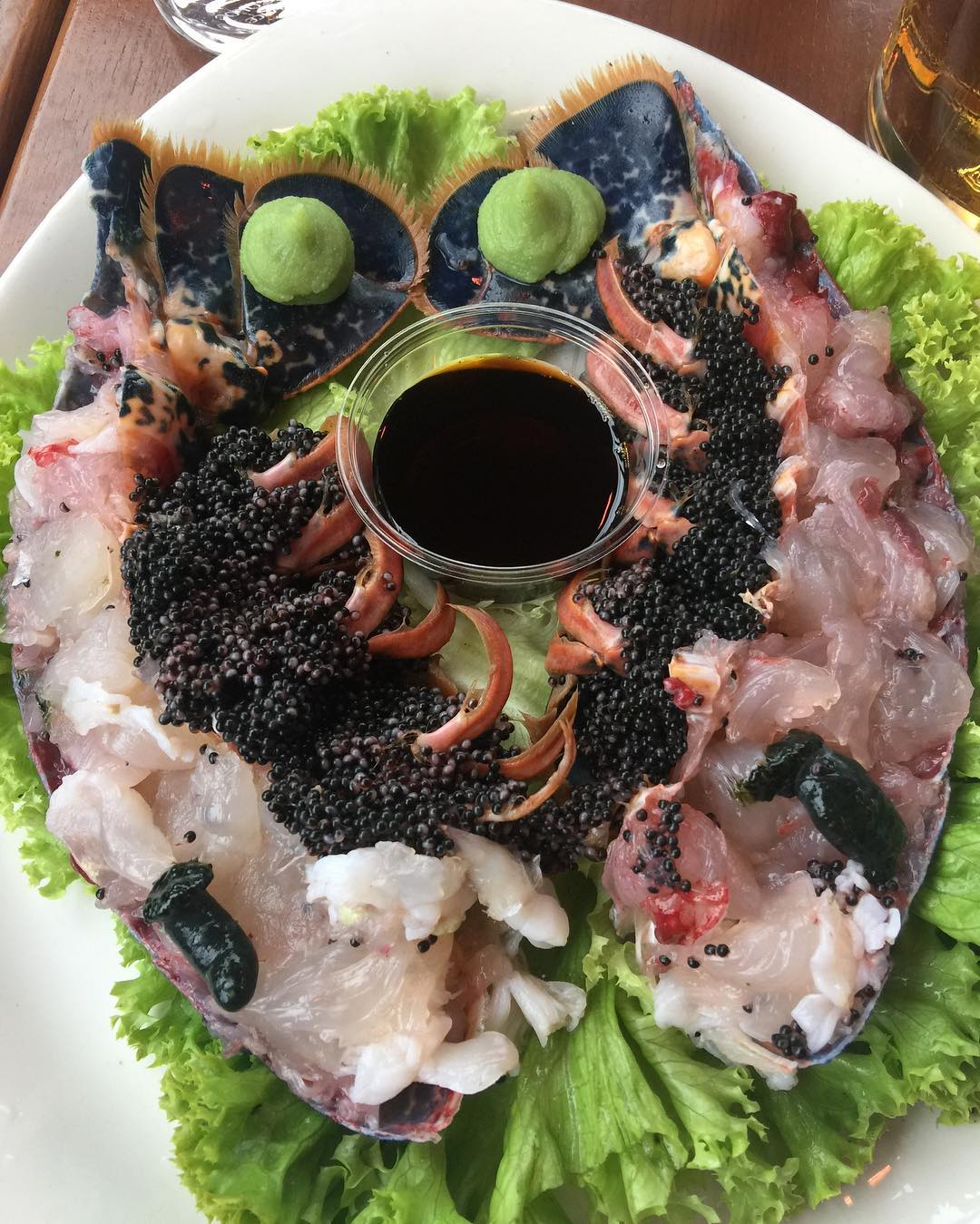 A must-see for travelers are the colorful pastel-painted houses located at the heart of the Norwegian fjords. Just walk towards Nordnes and Klosteret and stand in front of said houses, a scene that serves as Norway's most charming backdrop for your travel photos.
9. Go back in time and experience a Christmas gone by in Switzerland
Travelers who've been to Switzerland will know how magical Lucerne is this time of the year. Being there and seeing a flurry snow blanket the rooftops of its well-preserved medieval buildings is every bit as enchanting as you can imagine it to be. Just don't forget to pay the Lion of Lucerne a visit when you take the city tour.
Central Switzerland is also the place to plunge into awe-inspiring snow-capped mountain views accessed by taking cable car rides from Engelberg to MT. Titlis and back. In addition, visitors can also take a culture cruise and step into the galleries and museums of Zurich, Switzerland's own city center for banking and finance.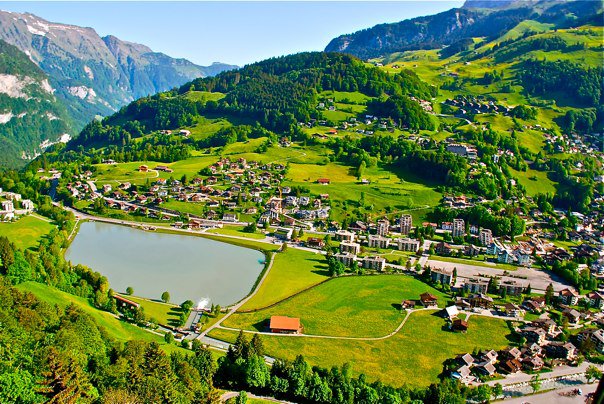 10. Join people as they gather 'round the Rockefeller Center Christmas Tree in New York
New York is a destination brimming with timeless holiday traditions, one of which is the Rockefeller Christmas Tree that brings people. The Rockefeller Center Plaza is also home a world-famous ice rink where people frequently skate. Food can also be a tradition. Try the delectable holiday desserts at Lady M's on the Upper East Side for the ultimate Christmas indulgence.
Head to the meatpacking district for an authentic feel of Christmas in New York. As for your hotel, the Plaza Peninsula is where you can get the most luxurious of stays. Those going on a budget, however, can opt to choose from the many charming boutique hotels in the city.
From the Aurora Borealis to the elaborately festive window displays of luxury shops along Madison Avenue, every thing sparkles with glee this holiday season when you spend it by exploring new sights courtesy of World Juanderer.